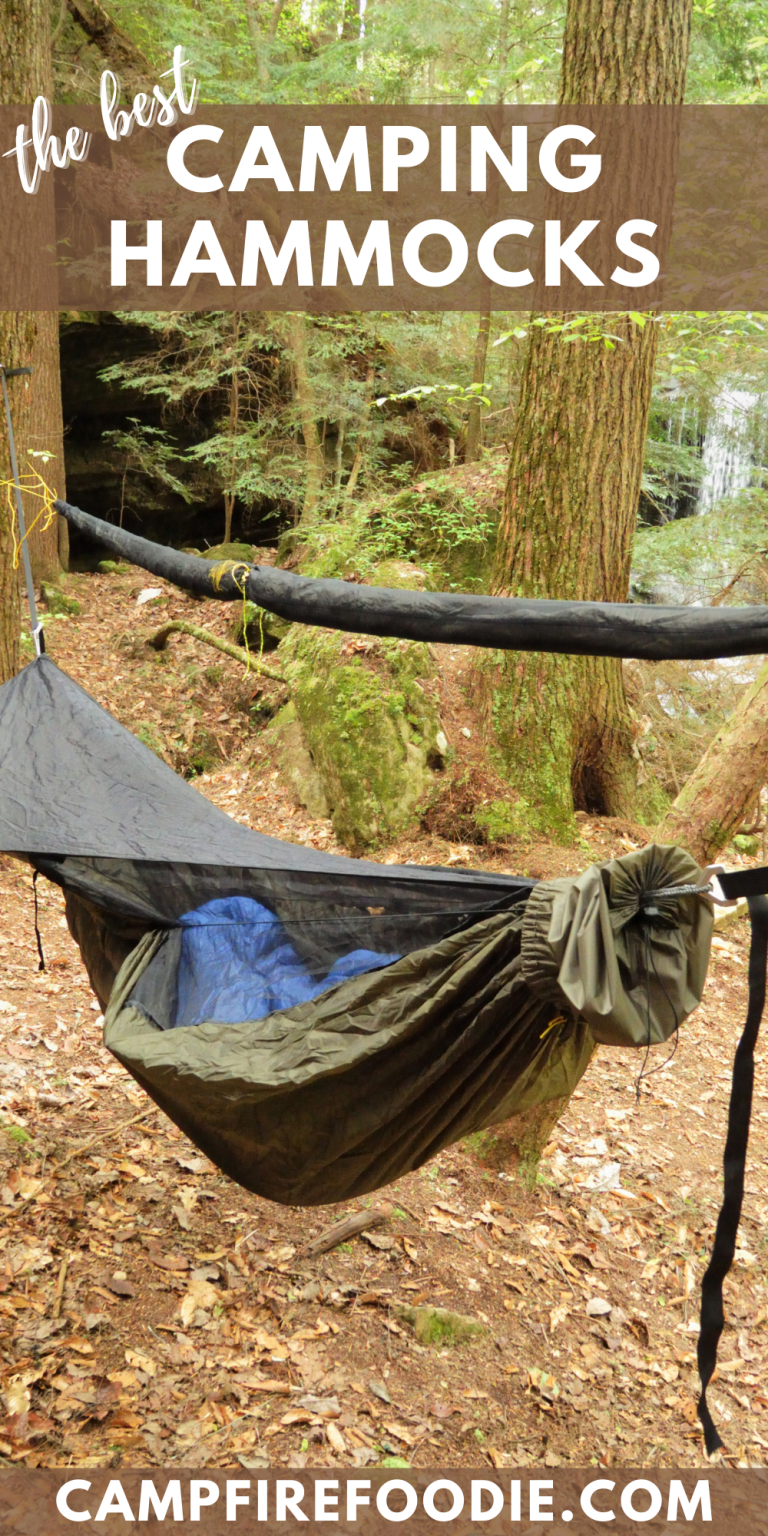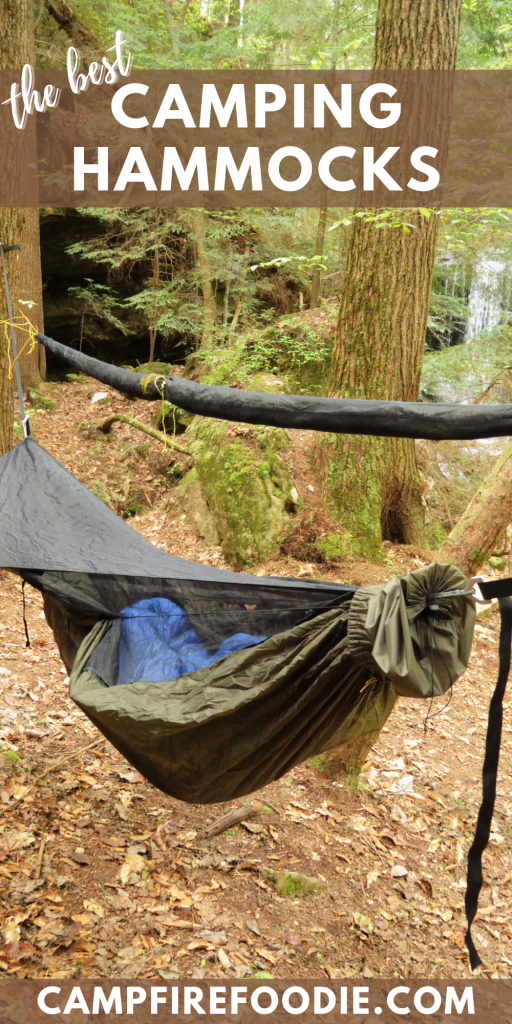 Do you want to find the best camping hammock?! Us too! Our kids love to lounge in a hammock while camping so we've put together a list of the camping hammocks that we love.
We spend a lot of time camping in the wilderness so we are somewhat bias when it comes to the best camping equipment.
The Best Camping Hammocks:
Let's get right to it shall we?! Check out the features of the products that we love for camping!
This post contains affiliate links. Purchasing through these links helps our small business grow.
These durable spreader bars make it easy to stand your hammock up off the ground. They will work with most hammocks and can support up to 450 pounds.
You will need to purchase your own hammock, but this is one of the best hammock stands for a comfortable hang.
This convenient rain tarp makes it easy to keep yourself dry. It can be used with any hammock and helps to divert the rain off of you so you can sleep in most weather conditions.
This lightweight hammock from Eagle Nest Outfitters can comfortably sleep one or two people, making it a great double hammock as well. Coming in a wide array of colors, this durable camping hammock will offer a great night's sleep.
It is compact and durable making it perfect for camping, backpacking, and at home use. What's more, it is also light, weighing less than two pounds.
It can be easily stuffed into an included stuff sack to be transported.
This hammock is made from quality materials that are breathable and dry off quickly. It can support up to 400 pounds so it is sure to last a while.
This hammock also includes aluminum carabiners and a buckle suspension system. This allows you to affix the hammock to poles, trees, and the wall if you don't have a hammock stand.
If you are looking for a durable, multi-use hammock, look no further than this indoor/outdoor hammock from Kammok. Made of a durable ripstop nylon material, this hammock has been especially waterproofed for use in harsh conditions.
It's perfect for use with a sleeping bag and a great option for first time outdoor enthusiasts.
Using patented carabiners and reinforced slings, this hammock can support your weight and then some. The durability of the materials ensures that your hammock won't slip on tree bark or break off from what it is attached to.
The fabric is specially made to be comfortable, and resistant to water and UV rays. Plus the ripstop design ensures that maintaining your hammock will be a breeze.
Wise Owl offers a premium, comfortable hammock guaranteed to keep you warm and cozy. It is great for camping trips, RV trips, or at home.
This hammock is large enough to be comfortable, but compact enough to be easily transportable. It weighs approximately 24 ounces and comes in both single and double configurations.
This hammock is easy to set up and comes with durable securing straps and clips. It features adjustable loops which makes it easy to adjust it for a comfortable hang.
The single hammock holds up to 400 pounds, while the double can hold up to 500 pounds. These hammocks are built to last, and are crafted with soft and durable parachute material.
This means you can rest easy knowing that these hammocks are soft and durable! 
These hammocks are even machine washable! Important to mention is that as this is one of the pricier hammocks on the list. However, it is of high quality and a good choice in cold weather.
This set includes everything you need to go hammock camping on your next camping trip. Apart from your hammock and securing materials, it comes with an added mosquito net to keep you bug free while you sleep. 
Plus, the net allows for this hammock to function as a sort of hammock tent where you can hang while being safe from the elements. It also works great in conjunction with a rain fly.
If you found this post all about the best camping hammock helpful, please share it on Facebook or Pinterest!