These Camping Joke Printables are so fun for summer! Simply download and print these activity sheets to use on your next camping trip.
Too busy to print these right away?! Pin them for later! Pin this post to your favorite camping board on Pinterest and it'll be waiting for you when you're ready.
Be sure to check out my Etsy Shop where you can now find personalized camping gear or download Our Favorite Camping Recipes eBook!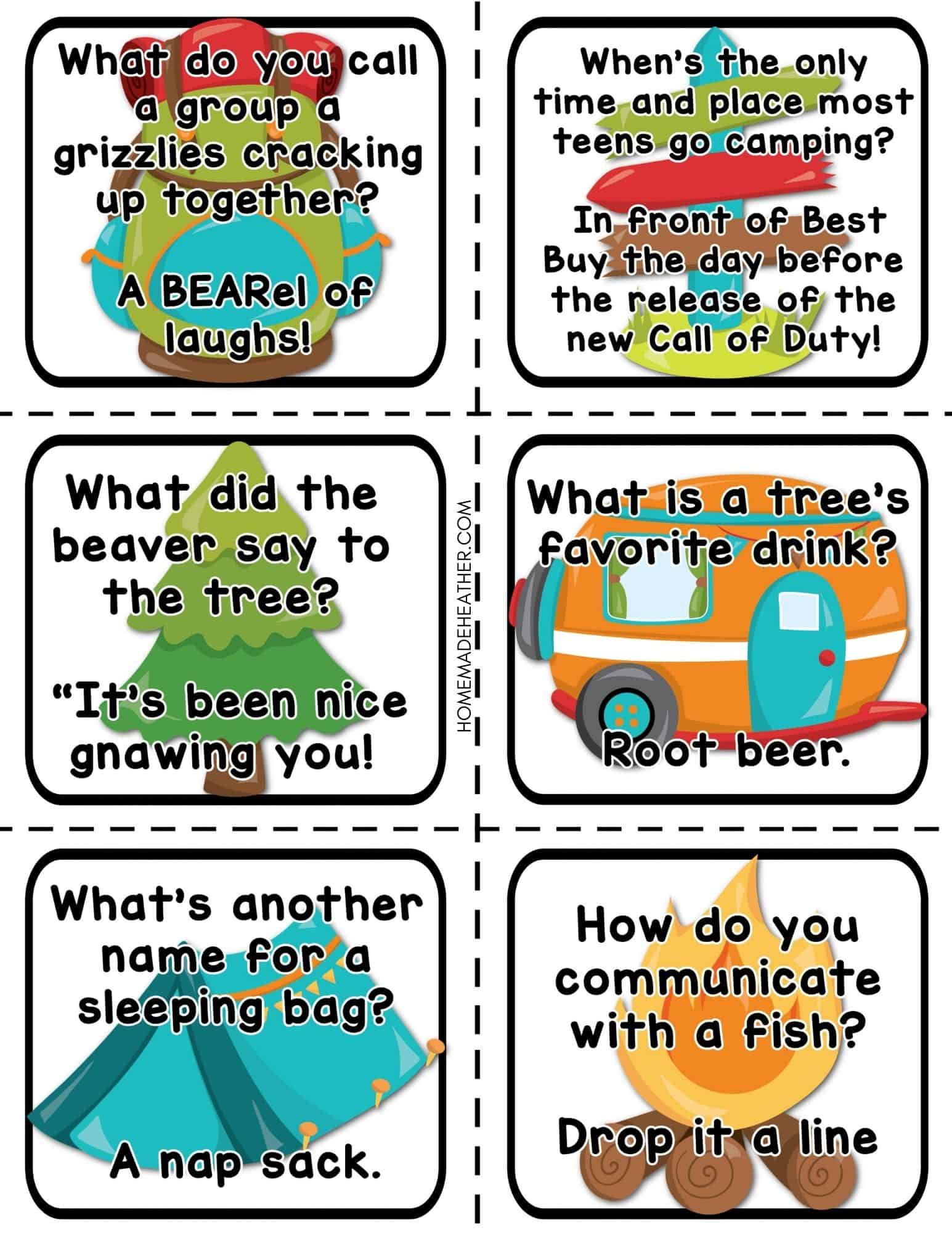 Camping Printable Jokes:
Each of these free sheets can be saved directly to your computer by right clicking on the image and selecting "save". Or you can download the complete package of PDF files using the link at the bottom of this post.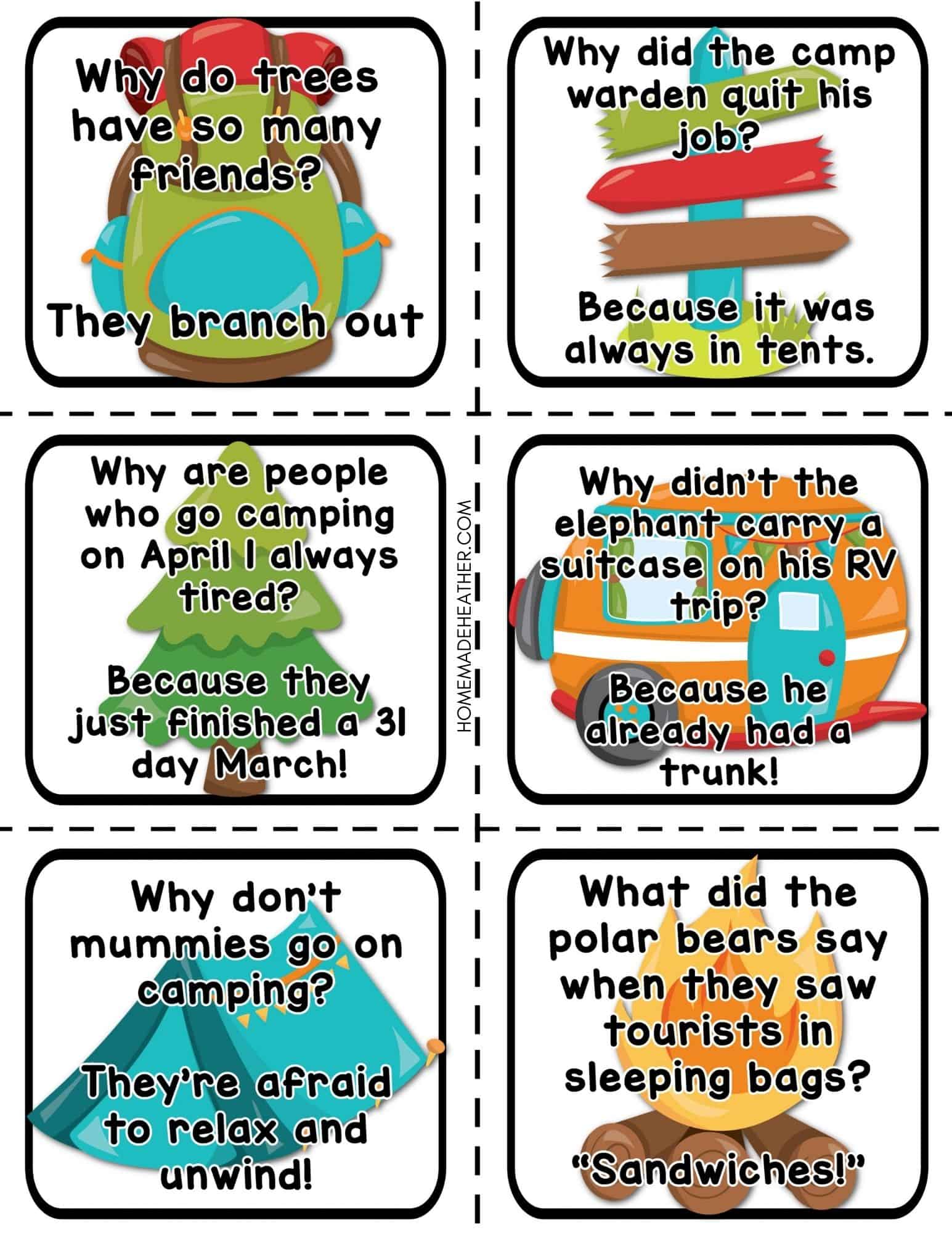 My boys love a good camping joke so we have quite a few to share!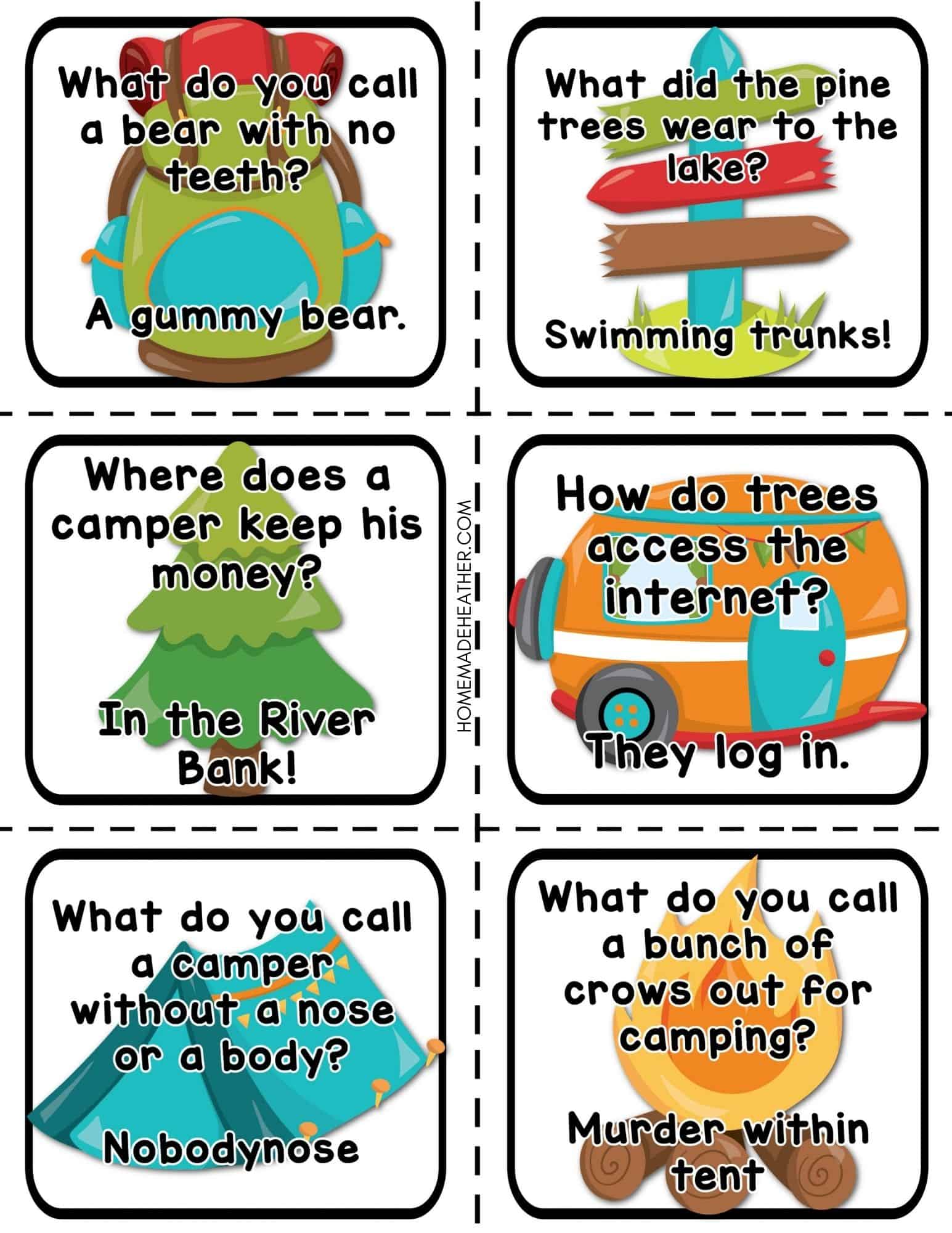 These can easily be cut out and used while road tripping with the family or tucked into lunch boxes when the kids go back to school!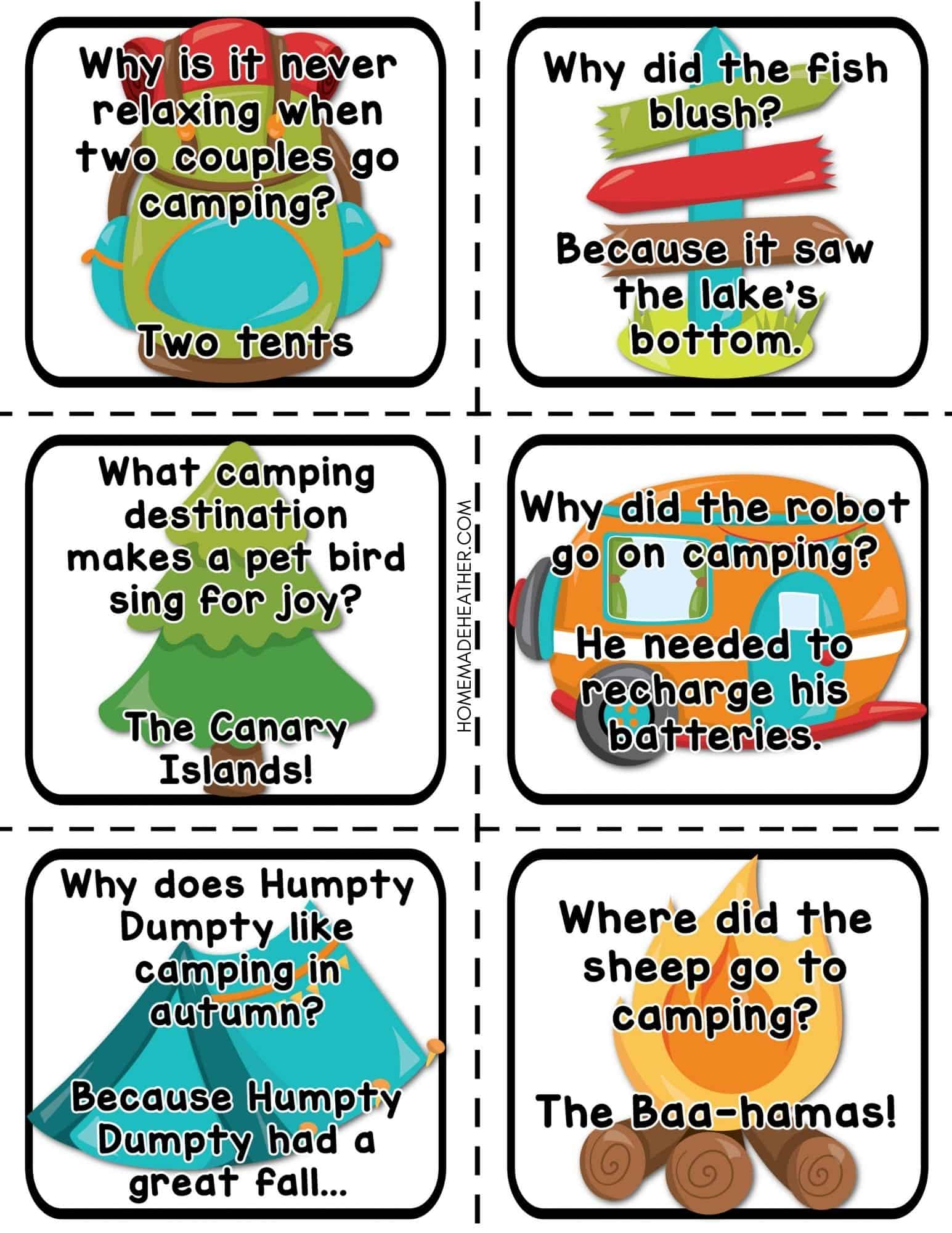 A camping checklist is a must have for whenever we go camping! We like to use this Camping Trip Checklist – we should probably add, "bring camping jokes"!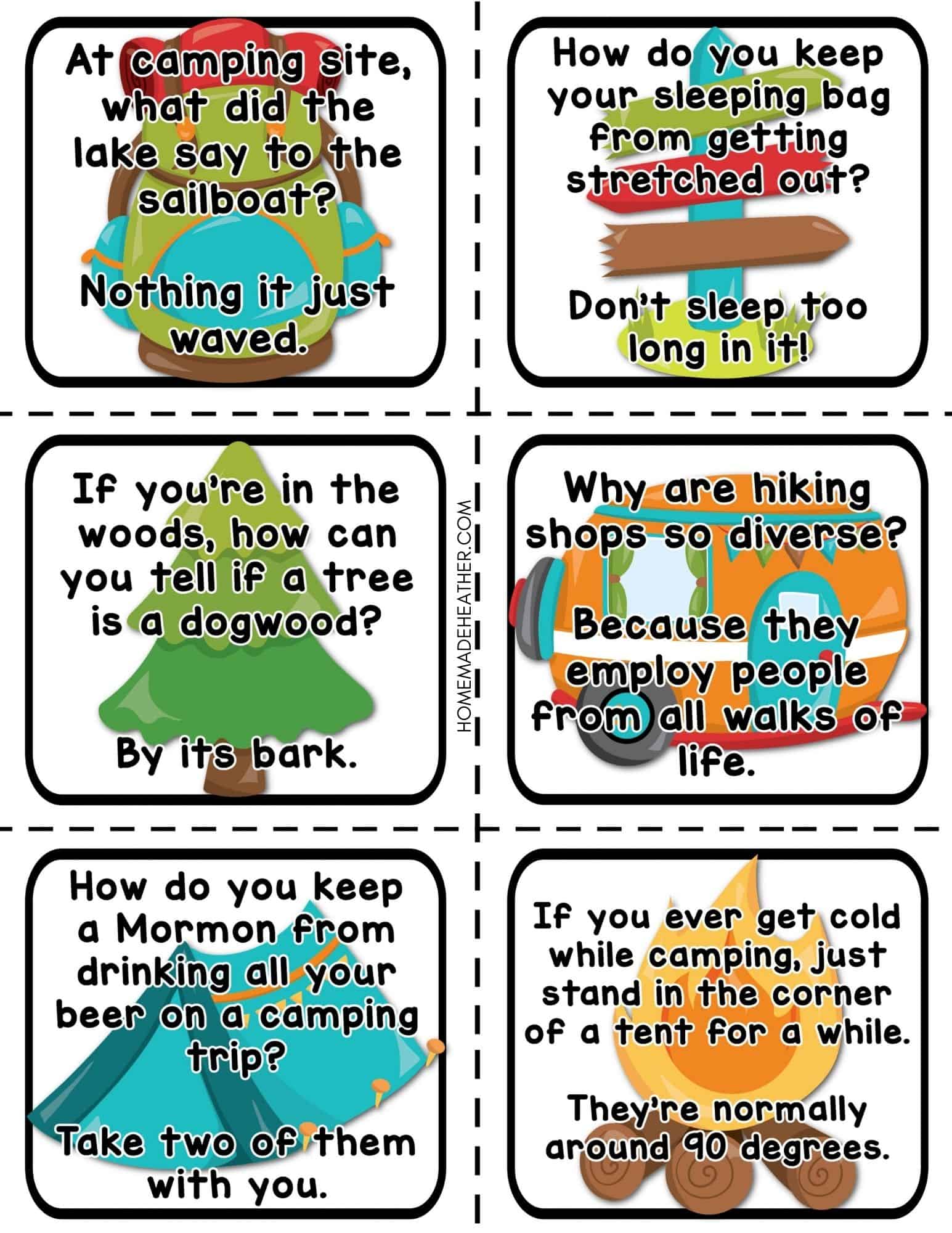 Be sure to check out these camping activity printables and these camping scavenger hunt printables too!
The best way to utilize these free camping printables for the kids is to print them off and make them into little booklets for the kids to use while camping. I like to hole punch the worksheets and place them into duotangs that can be used over and over again!
You can download all of the activity sheets here:
Today I've joined a group of blogging friends to round up a TON of awesome camping printables for you. Be sure to check them all out!
More Camping Printables:
If you love these free camping joke printables, please help me share them on Facebook and Pinterest!