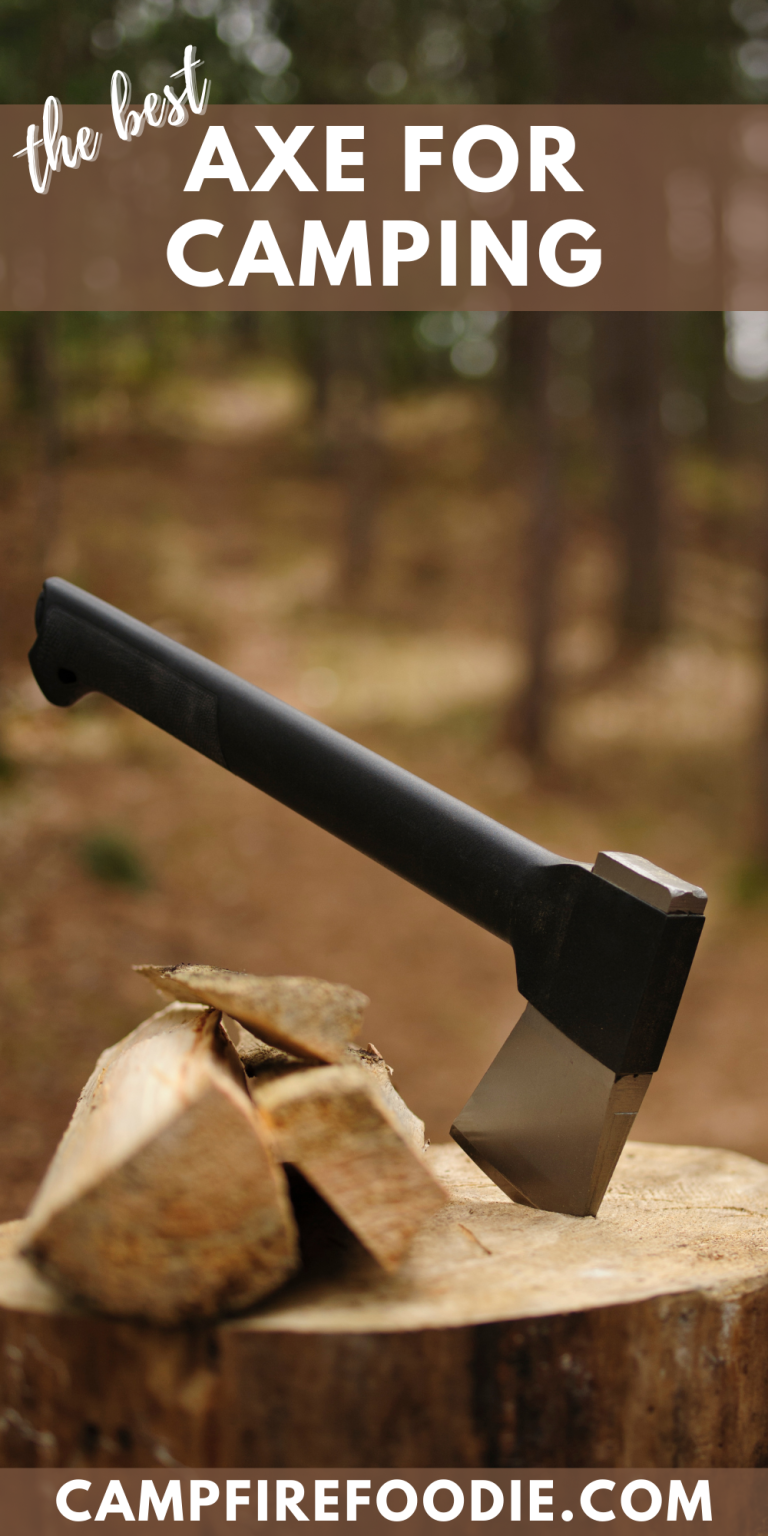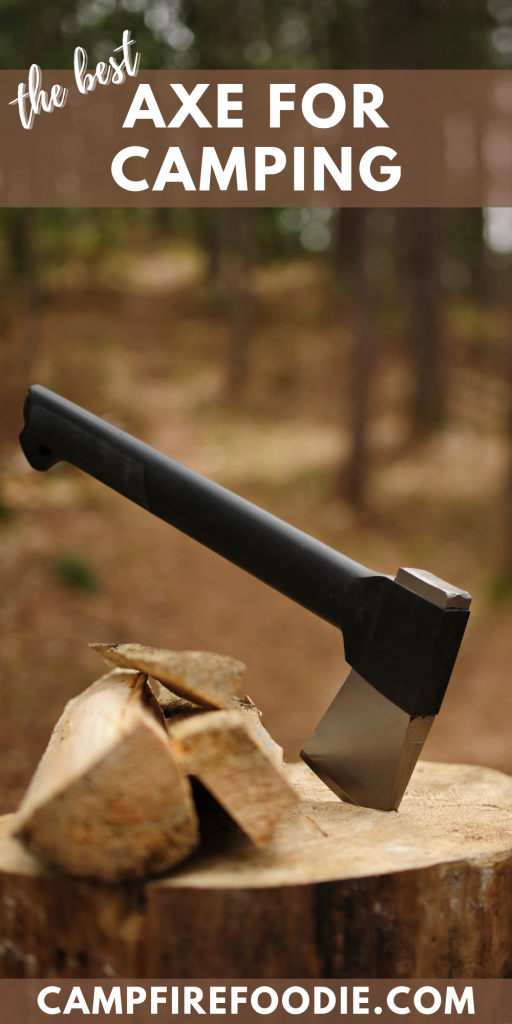 These are the absolute best camping axes! Whenever we are in the great outdoors it's important to have a way to chop fire wood and these are some of our favorite axes to do that with.
We spend a lot of time camping in the wilderness and love to create a wood burning camp fire whenever we go. So we are somewhat bias when it comes to our camping equipment.
The Best Camping Axes:
Let's get right to it shall we?! Check out the features of the products that we love for camping!
This post contains affiliate links. Purchasing through these links helps our small business grow.
This axe from KURUI is highly rated and is made of a carbon steel that keeps the blade sharp longer. This axe is also equipped with a durable fiberglass composite handle.
This can help to effectively reduce the vibrations that come from splitting wood.
The handle is coated with a comfortable composite that can help with fatigue over time, and serves to reduce slip during use.
The blade can be sharpened with a sharpening stone. This makes it easy to keep the axe head in good shape.
The added nylon sheath protects it when not in use.
Simply the best camping hatchet on the market, this is a great option when looking for something that will cut small trees and last a long time.
This axe is a true classic and measuring at just over 14" long, it is a great axe for use while camping. The axe head comes with a sharp blade that is easy to maintain, especially in conjunction with the included nylon sheath.
Featuring a handle wrapped in genuine leather, this axe is sure to come in handy and can be used for all sorts of projects. Cutting down a small tree is a breeze, as is clearing other vegetation from your campsite.
These axes are forged in one piece making them the best camping axe to use for durability and longevity. We love the wood handles and high quality materials.
Who says tools can't be nice to look at? This camping hatchet from Promithi is one of the best camping axes you can get in terms of presentation.
With a decorated blade and a wooden handle, this hatchet looks and functions great. It comes with a sharpened axe head for cutting down whatever is in your way.
It also has a curved side that is perfect for picking or wedging.
The blade is made of a high carbon alloyed steel so it will hold up over time. This hatchet comes with an included nylon sheath as well. 
We like the small size and lightweight design of this quality hatchet.
While not made explicitly for camping, this multi purpose hatchet from SOG can be a great tool to add to your camping arsenal. It features a durable steel blade and nylon coated longer handle making it comfortable to use for long periods of time.
It has been designed for hatchet throwing and features a checkered surface allowing you to use the hatchet as a hammer. Plus you can even use it as an emergency breaching tool in case of an emergency.
This ranks as one of the best hatchets you can get in regard to functionality. If you are interested in adding the best hatchet with loads of utility to your collection, this is the one for you.
This hatchet from Gerber is constructed with a full tang meaning improved steadiness over time, as well as increased strength and power during use.
The blade features a tall grind, which allows the hatchet to remain sharp even during heavy use. The handle is wrapped in a rubber coating which increases comfort and reduces slip.
Plus the hatchet comes with a sheath and lanyard holes meaning you can easily transport it. This makes it great for backpacking and one of the best axes for car camping in general.
Be sure to check out our other gear reviews and backpacking tips!
We hope that these reviews have helped you to plan your next outdoor adventure! If you found this post on the best camping axes helpful, please share it on Facebook or Pinterest.