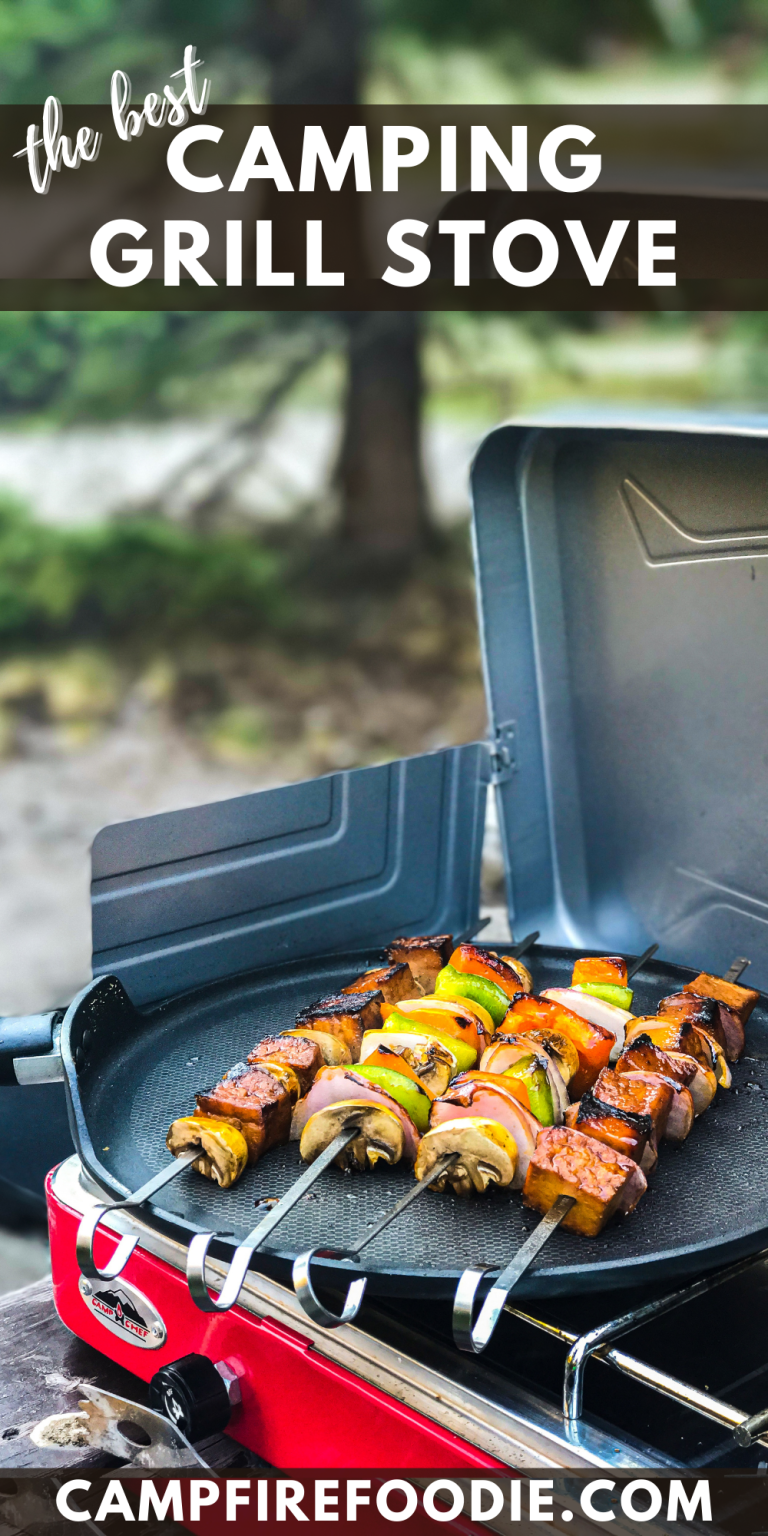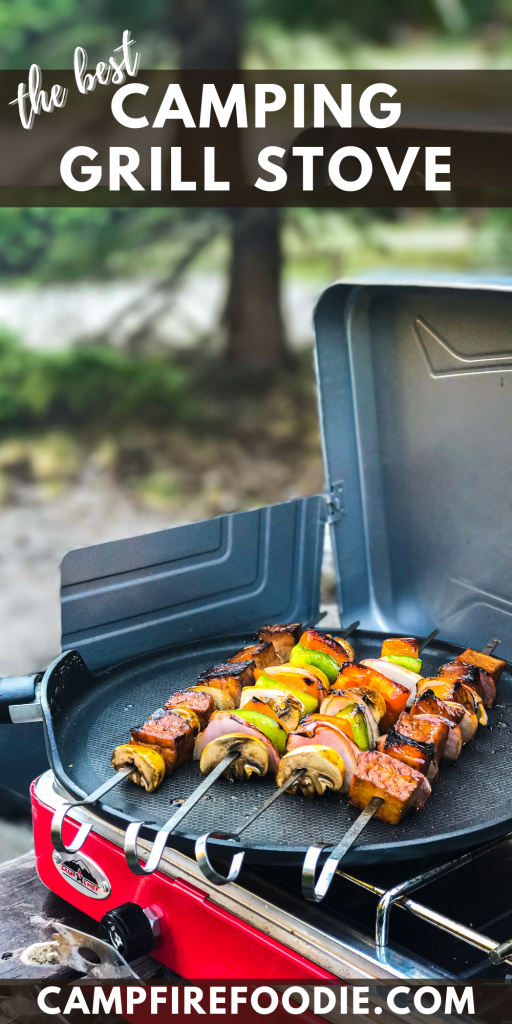 These are seriously the best grill stoves for camping! When we are not cooking over an open fire, these camping stoves are the way to go.
We spend a lot of time camping in the wilderness and love to create delicious food and recipes where ever we are. So we are somewhat bias when it comes to the best camp stove.
The Best Camping Grill Stoves:
Let's get right to it shall we?! Check out the features of the products that we love for camping!
This post contains affiliate links. Purchasing through these links helps our small business grow.
This portable camping stove by Coleman is compact and durable. Featuring five adjustable burners this grill is perfect for car camping due to its small size.
It can be easily stored in the car for car camping and set up in any campsite. It has a great cooking power and allows for precise temperature control no matter where you are.
This has replaced our older coleman classic propane stove.
This portable grill is chrome plated and features a rust-resistant cooktop meaning this stove will last for many years. 
It also includes shield burners to protect your food from windy conditions. They can adjust to accommodate different sizes of pans and large pots. 
If you are looking for a great camping grill to take camping, this is the one for you. As far as car camping goes, this is regarded as one of the best camping stoves.
This portable cooking stove from Traeger uses wood pellets as its fuel source, and is a great option for camping. It allows for an awesome cooking experience and is built to last.
This grill is crafted with stainless steel and a porcelain coated cooking grate. The fact that it takes wood pellets means you can experiment with different flavors and enjoy true flame grilled taste wherever you are.
While portable, this grill is bulky, which is why its the best option for RV camping. This grill makes it easy to experience the taste of wood cooking during your adventures in the great outdoors.
We also love to use our full size Traeger when cooking for a large group. Check out these recipes.
Backpacking is a rather restrictive form of camping, as you have to take only what you can comfortably carry with you. Traditionally, that meant that cooking food with a stove was off the table, but thanks to the MiniMo from JetBoil that is now a possibility.
This single burner stove is a great choice for small groups and comes in a variety of colors. This camping grill is also incredibly fuel efficient and can reach a rolling boil in about two minutes.
It offers great heat adjustments allowing you to cook anything you can think of, and its ergonomic design includes a built-in cooking cup. The MiniMo utilizes a push button igniter making for a matchless ignition and can help to save on space thanks to its sideways burner design.
This stove is perfect for backpacking, but it is also convenient for any camping occasion. As far as backpacking goes the compact design and lightweight smaller size is hard to beat.
We have used this stove two summers now and love it for backpacking trips with the whole family. It works wonders to boil enough water for all of us!
Find more about our backpacking and a checklist here.
This square grill boasts a sturdy, cast-iron design ensuring that it will last for a long time. It is great for cooking or any other open flame related projects you might have.
Its high output BTU burners enable you to quickly reach high temperatures. The regulator knob makes it easy to keep the temperature where you want it.
This stove hooks right up to a propane tank, which is why I recommend it more for RV or cabin camping as it takes up a lot of space.
The grill has been designed with safety and mind and features multiple measures, such as a sturdy hose and o-ring system, to keep you safe while outdoor cooking.
Which grill or stove do you use??
We hope that this post has helped you to find the right camping stove for your next camping trip. Whether it be a portable gas grill or two-burner stove, finding a good camping stove should now be easier!
Be sure to check out our review of the best camping gear for more tips and ideas!
If you found this post on the best camping grill stove helpful, please share it on Facebook or Pinterest!