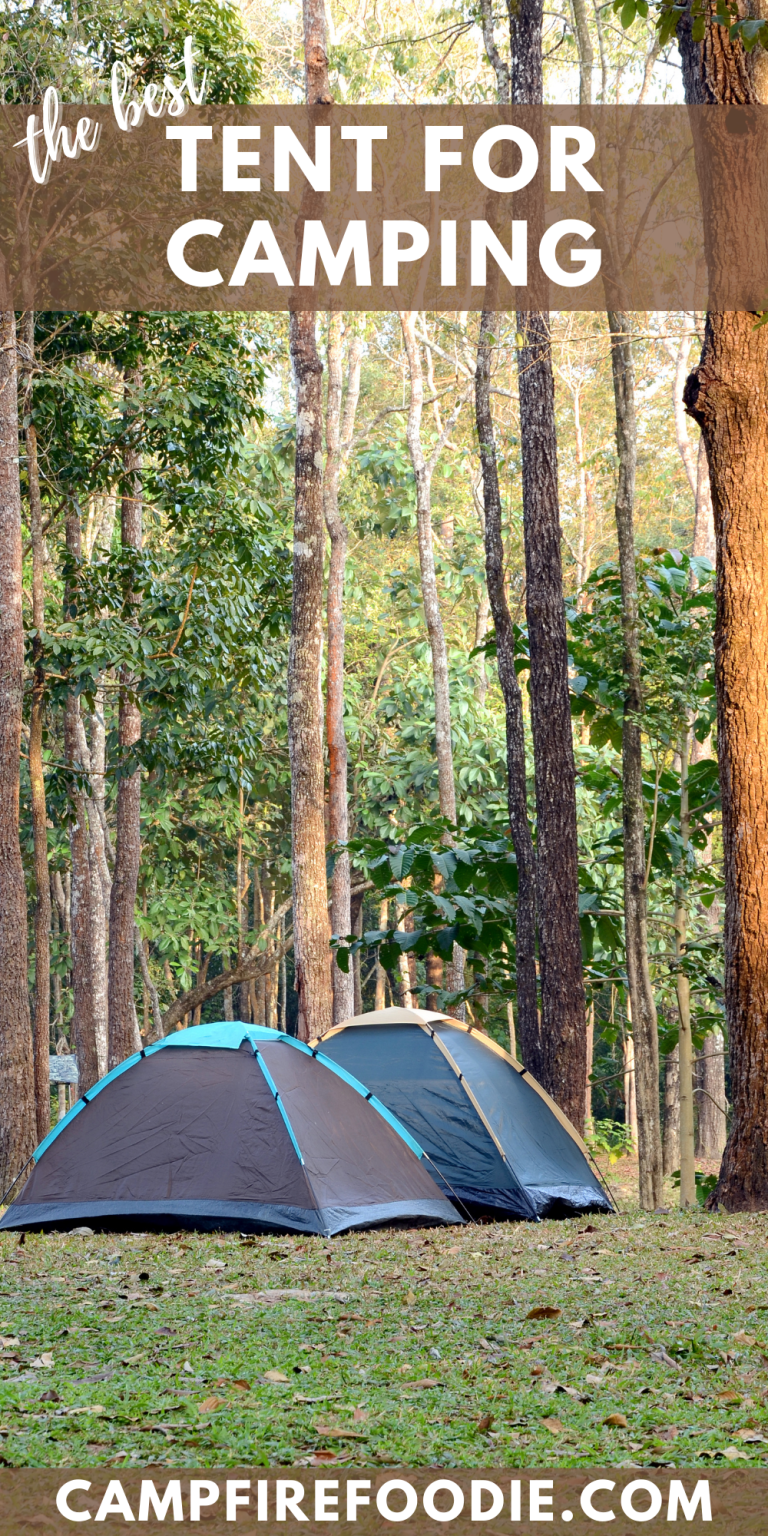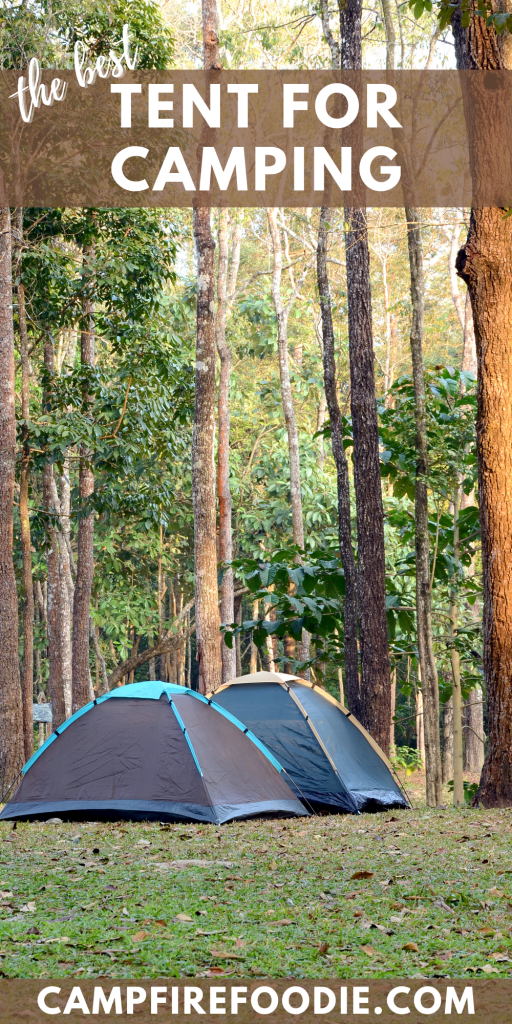 These are seriously the best tents for camping! When we are not pulling the travel trailer out into the wilderness we are car camping with these portable tents.
We spend a lot of time camping in the wilderness so we are somewhat bias when it comes to the best camping equipment.
The Best Camping Tents:
Let's get right to it shall we?! Check out the features of the products that we love for camping!
This post contains affiliate links. Purchasing through these links helps our small business grow.
Made of a durable polyester, this top rated tent from Coleman is a great tent for basic camping trips. It sleeps two to six people, depending on the model. It boasts a weatherproof and durable construction, with extra care given to corners and seams to prevent water from seeping into the tent.
It can withstand wind speeds of over 35 mph, and it has great ventilation thanks to its large windows and included ground vent. It also has a convenient port that allows you to run electrical cables inside the tent, so you are never without what you need.
This set comes with the tent, stakes, poles, and a bonus lantern, so that you have everything you need to get started. If you are looking for a simple, yet reliable tent this is for you.
Like the previous entry, this is a great all-around tent, and is the best rated Marmot tent on Amazon. It features 32 square feet of space and is ideal for up to two people comfortably.
It comes with a full coverage rain fly with taped seams to keep your tent dry in wet conditions. It features two doors for easy access at any time, and has built-in overhead storage.
This tent is very durable, and yet it is lightweight enough for backpacking, which is why it is one of the top rated tents in its class. If you are looking for a light and comfortable tent, look no further.
This is by far our favorite tent for backpacking – we have two of them!
This tent is perfect for larger parties of people. It is spacious enough for up to three queen size air beds.
It features Colemans top rated weather protection system, with reinforced corners and seams to keep the tent dry.
This tent features an extended door awning letting you store your shoes and gear outside of the tent while still keeping them dry. The hinged door offers simple access into the tent as you please.
Best of all, the tent only takes around fifteen minutes to set up and comes with a convenient carry bag for ease of transportation.
With all of its features, this is perhaps the best outdoor tent for large capacity camping parties.
This four person pop-up tent prides itself on its super easy set up. The tent features a UV50+ rating on its materials, making it perfect for camping in the summer.
There is room for four people and plenty of floor space to match. This tent is durable enough to protect against rain and sunlight and features lightweight poles and a resistant fabric.
It takes only a minute and a half to set up thanks to its hub design. Not to mention, this tent features loads of extras. This set comes with the tent, detachable floor and rain fly, removable overhead gear storage, tie down ropes, and stakes.
It is easy to see why this is one of the best rated, general purpose tents on Amazon, and it can be yours today.
Which camping tent would you choose??
If you found this post about the best tents for camping helpful, please share it on Facebook or Pinterest!