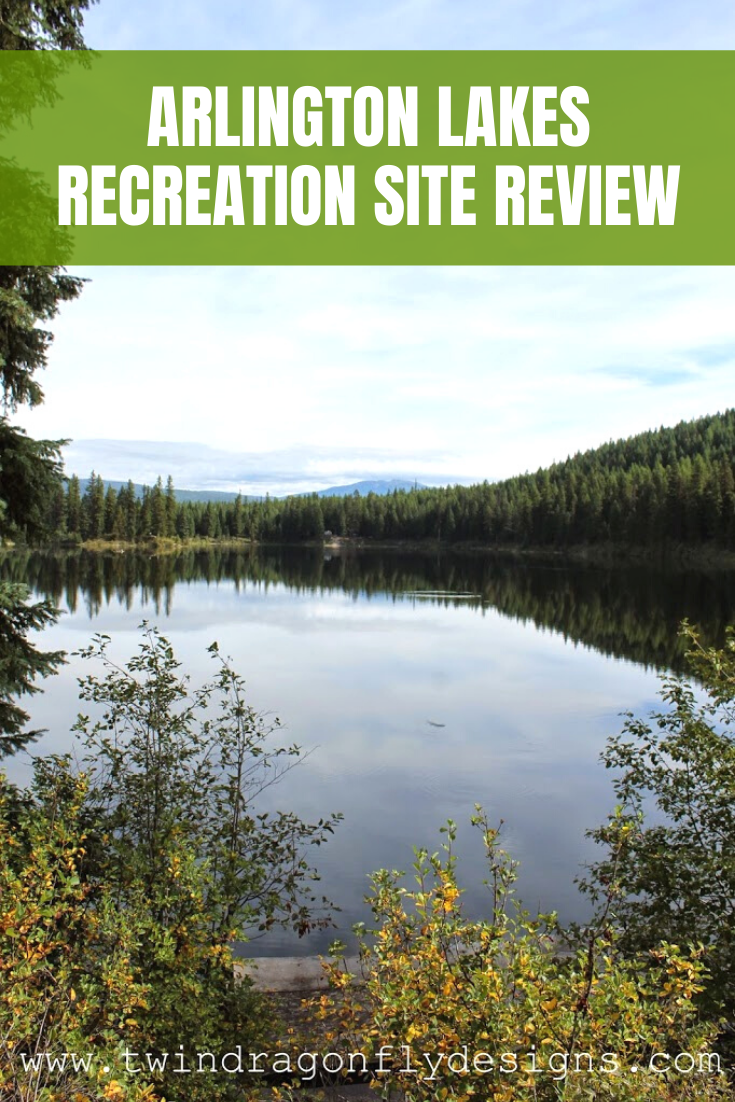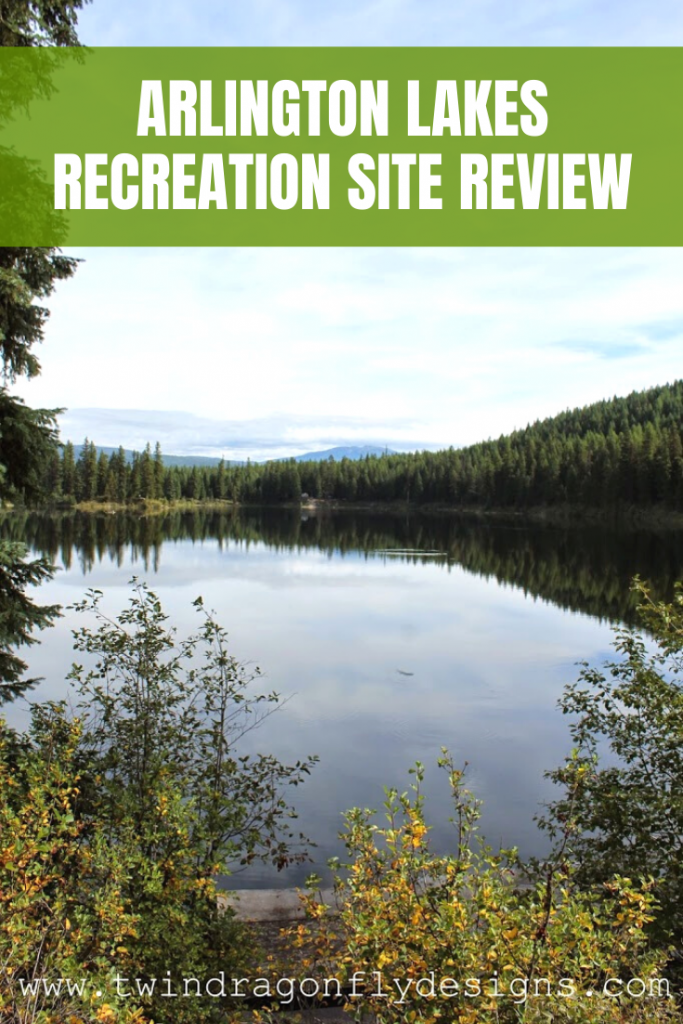 Today I am sharing our Arlington Lakes Recreation Site Review. Be sure to check out more of our
Camping Reviews
for details on other campgrounds and products!
I have saved the best campsite review for last. We absolutely loved this campground!
We spent Labour Day long weekend at a recreation campsite called Arlington Lakes. It is located just an hour from Kelowna up Hwy 33 past the Big White turn off on your right. A manageable forest service road takes you up to the lakes in about five minutes.
Our Arlington Lakes Recreation Site Review:
There are three camping areas at the site. The first two are best suited for tents or small, easily maneuverable trailers. The third area has room for larger RVs like our 26ft trailer. All of the campsites were level and many of them were located right on the shores of the lake with a gorgeous view. Amenities include: pit toilets, fire pits and picnic tables at each site, boat launch and access to the KVR biking trail. There is a camping host that sells firewood for a reasonable price and collects the twelve dollar campsite fee. Being user maintained the bathrooms left something to be desired and all garbage needed to be packed out with us but other than that it was amazing!
The lake is quite small but has many fish. I paddled around in our kayak every day and it was wonderful. So calm and peaceful.
A highlight for the boys were the crayfish. We spent a day or two catching them and I even cooked a few over the fire! It was seriously gross ~ lol ~ I will never do that again. Ew ew ew.
Cameron enjoying the crayfish catching.
Isaiah exploring the entrance to an abandoned tunnel, with his helmet on, of course *wink*.
Are you local? Are there any campgrounds that you would suggest we explore?
This post was updated July 2020 and originally shared on Homemade Heather in 2014.