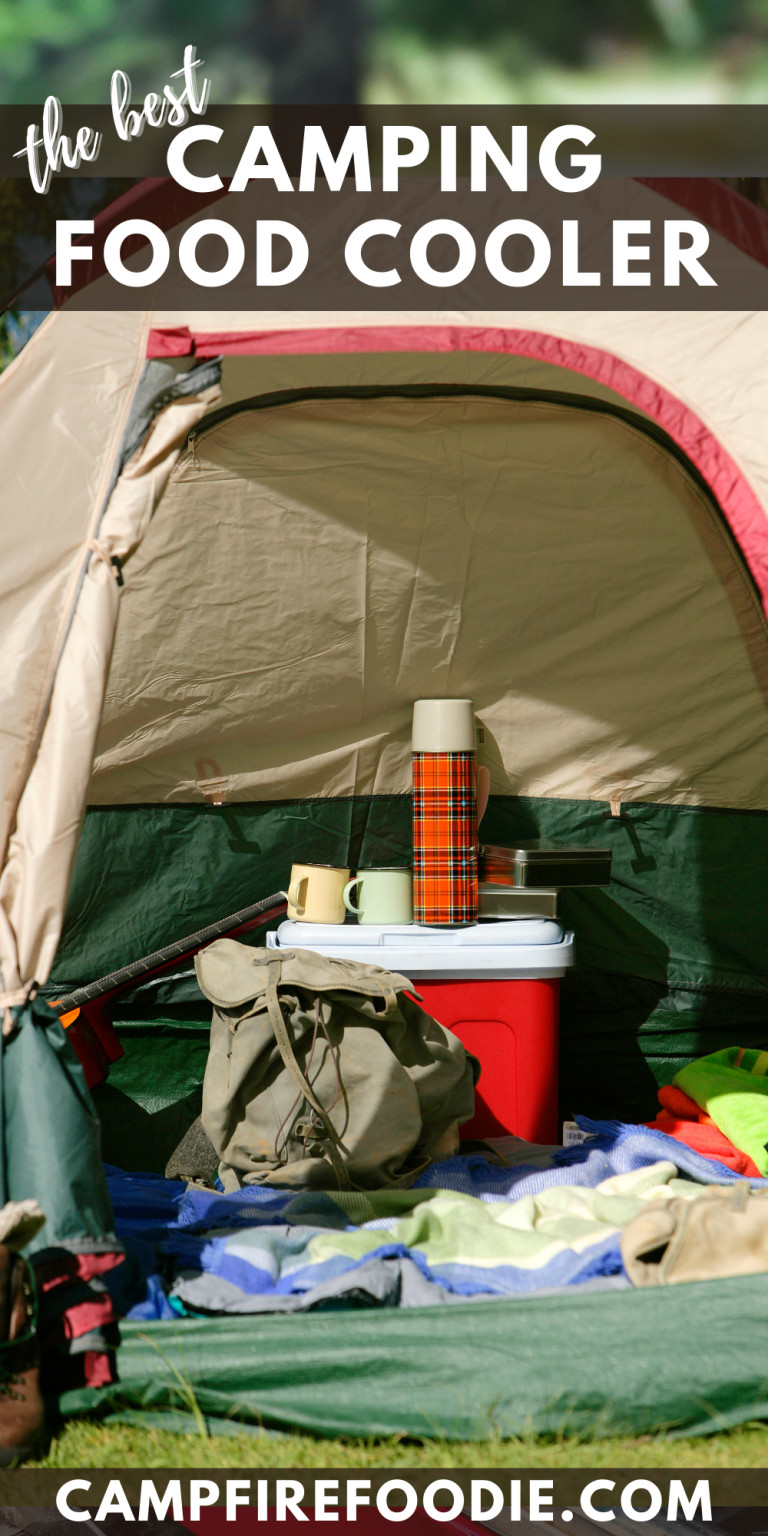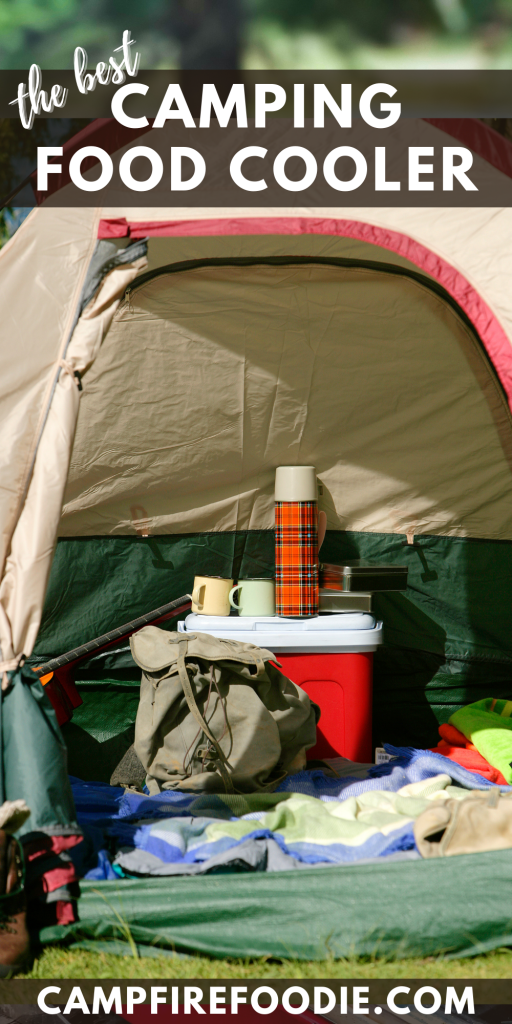 These are seriously the best coolers for camping! We spend a lot of time in the great outdoors and food storage is essential to making the recipes that we love.
We love to create delicious food and recipes where ever we are. So we are somewhat bias when it comes to the best camping equipment.
The Best Camping Coolers:
Let's get right to it shall we?! Check out the features of the products that we love for camping!
This post contains affiliate links. Purchasing through these links helps our small business grow.
This wheeled cooler is great for camping, picnics, and tailgates. The telescopic handle and rugged wheels makes this a high efficiency way to keep your drinks and food cool and safe.
It can handle almost any environment, and it has a great capacity that can hold up to 84 cans! The insulated lid can provide about five days of ice retention, even in temperatures in the eighties and nineties (Fahrenheit).
Plus as a bonus, there are cup holders built into the lid for easy access and storage of your drinks. If you are looking for a convenient wheeled cooler, this one's for you.
This cooler from Igloo comes in a variety of sizes, from 30 quart to 90 quarts. It features UV inhibitors that protect the cooler from sun damage, so you can take it into even the hottest climates.
The grip is comfortable and slip resistant which improves grip in rainy conditions. The hinges of the cooler are made with a flexible yet resistant resin so this cooler will last quite a while.
The lid strap and screws are rust resistant as well. As far as good coolers for camping in wet conditions go, this is one of the best you can get.
These coolers are also awesome for storing fresh fish if you are planning an epic fishing adventure this year!
This premium cooler is guaranteed to keep ice frozen for days. It can be used indoors or outdoors and thanks to its one piece construction and UV resistant material, it can handle any conditions you throw at it.
The wheels are heavy duty and work great on any terrain, and the handle is super durable with a comfortable grip.
The cooler includes a strong steel locking plate with a built-in bottle opener. Inside the cooler comes with a wire basket for storage convenience. It is bear tested and certified resistant.
As a bonus, it comes with a fish ruler and four cup holders on the lid. This is a fantastic cooler, and one of the best bear proof coolers as well.
This plastic, USA made cooler features electric capabilities to keep your food and drinks extra cold. It uses a car's cigarette lighter so it can cool without ice, which leaves more room for contents.
Plus, the electricity keeps all of the contents dry, as you will not have to worry about ice melting. It has a 26 quart capacity and features comfortable swing up handles for easy transport.
The eight foot long power cord plugs into any twelve volt DC receptacle, such as a cigarette lighter port, so you can take it nearly anywhere.
The shape of the cooler is designed to be ergonomic and conform to your body as you carry it. The motor is quiet and the cooler includes a fan to circulate the cold air in your cooler so it reaches all of its contents. This high efficiency cooler really is one of the best electric coolers for camping.
Which cooler is your favorite?!
If you found this post about the best camping coolers helpful, please share it on Facebook or Pinterest!