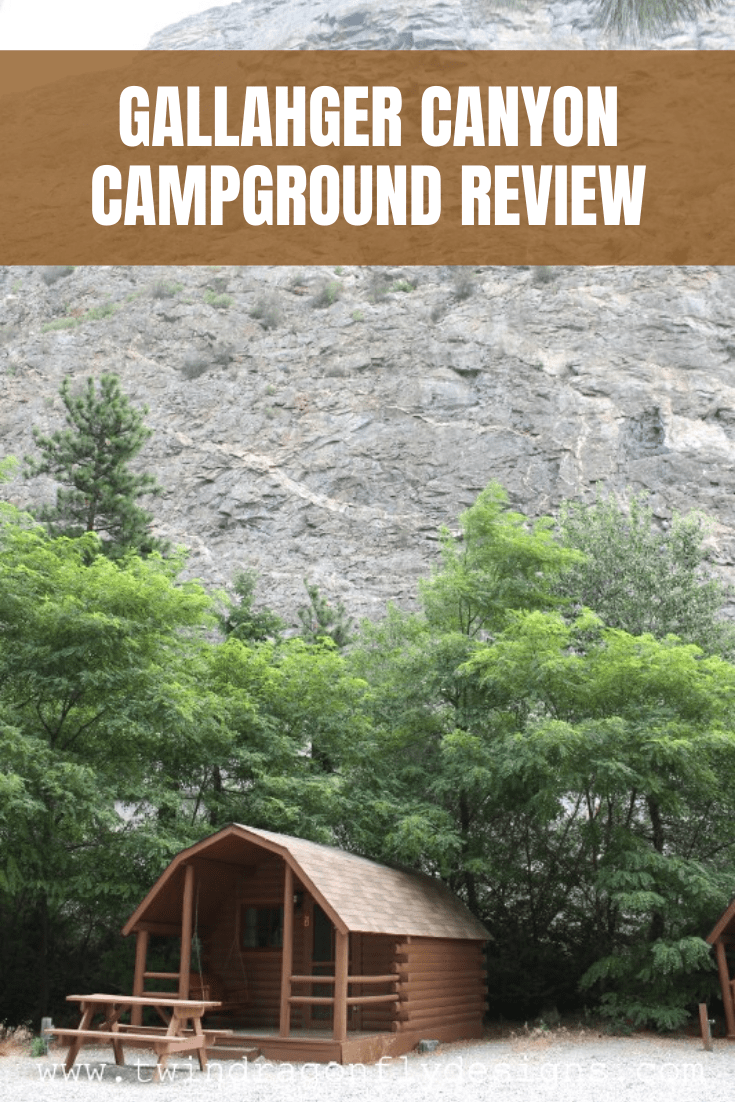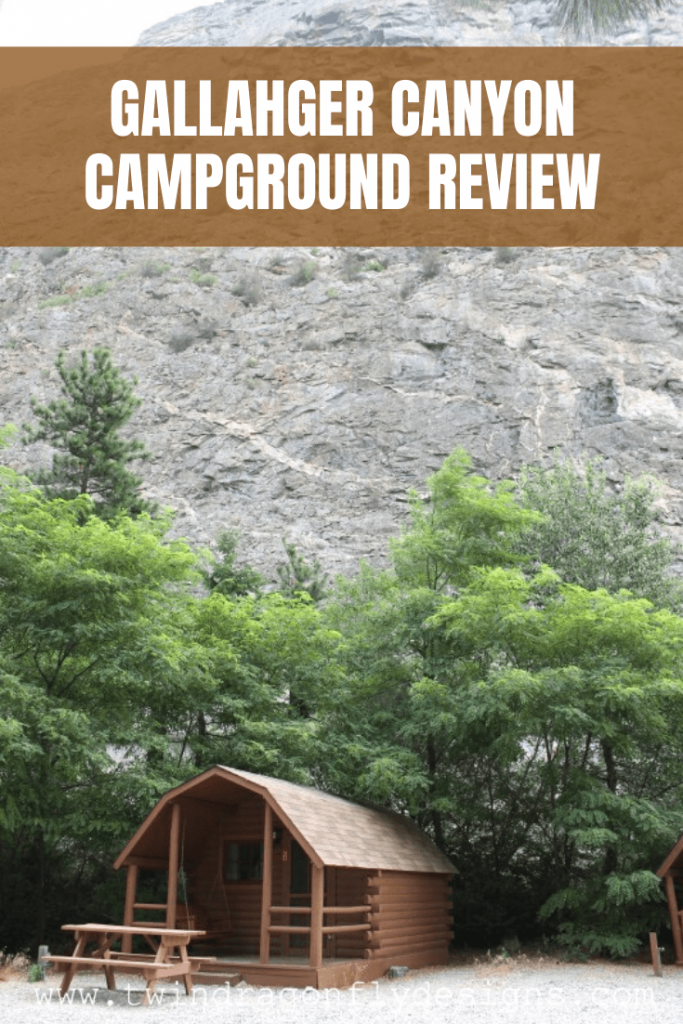 Today I am sharing our Gallagher Canyon Campground Review. Be sure to check out more of our Camping Reviews for details on other campgrounds and products!
Hey guys! It's no surprise that we are avid campers and this year we are trying to surpass our 31 night camping recored from last year. We are well on our way and have travelled to few new sites this summer already. Today is all about Gallagher Canyon Resort near Oliver, BC.
Our Gallagher Canyon Campground review:
This is a beautiful location, right off of the highway, that used to be a KOA. The campground boasts level sites, clean facilities, a sandy beach, a warm lake, camp store and hiking trails. It would be perfect for camping with a group of friends or family! There were a few camping cabins available as well as spots for tenting.
With full hook ups we could have spent all summer here! We even had 30 amp power to run the AC in the trailer – loved it – "glamping" has its perks for sure. Roads were mostly paved which made it perfect for bike riding and a playground was situated nearby. The campground has two sections, upper and lower, and it is preferable to be in the lower campground which is closer to the beach and lake.
The lake is small, clear, clean and warm. Our boys spent most of the weekend swimming. Mountain goats walked right along this trail behind the boys while we were at the beach one day. Some downsides: the campsites are small and have no privacy, side roads and campsites can be tough to navigate with a larger trailer, bathrooms are small and showers are coin operated. But that would not keep us away, we plan on visiting again next year with a large group of family!
Have you any local sites that we should visit?! Please share…
This post was updated July 2020 and originally shared on Homemade Heather in 2015.