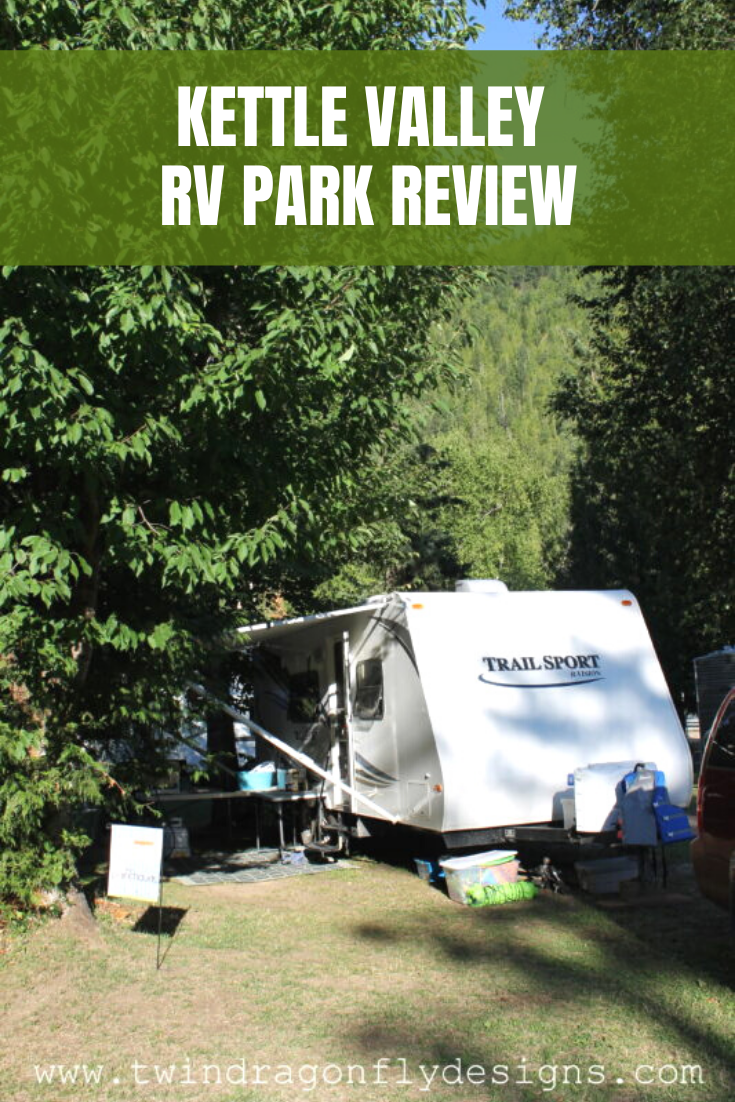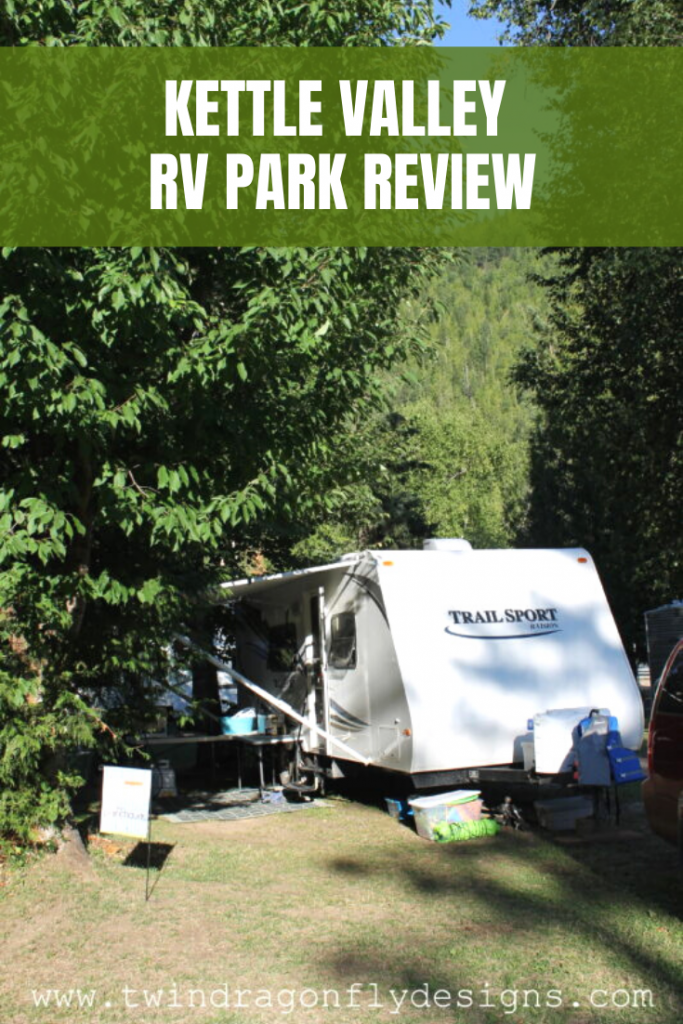 Today I am sharing our Kettle Valley RV Park Review. Be sure to check out more of our
Camping Reviews
for details on other campgrounds and products!
We hit up a few more campsites this summer that I want to share with you before I forget. I hope to compile a listing of our Okanagan favorites next year for all of you locals.
Our Kettle Valley RV Park Review:
We spent a weekend at the Kettle Valley RV Park which is just past Rock Creek on Hwy 3, about a two hour drive from Kelowna. We pulled in to an absolutely beautiful, park-like campground. Sites were level, somewhat treed for privacy and bathrooms where immaculate. Amenities include: large grass areas, playground, communal fire pits, full hook ups, a store on site and more! We were really impressed with Kettle Valley RV Park. River access for floating is perfect and for a small fee owners will drop you off up river to float down. There is no beach access on site for the kids to play but a beach is located a short drive away. There are very few sites available to daily campers, most sites are seasonal rentals, so book early!
We explored boundary country during our stay. This old tunnel was a hit with the boys. We even found a geocache nearby!
We also lucked out in finding an outdoor pool in Greenwood. Literally the smallest town in Canada. The boys were absolutely thrilled.
Good times were had by all.
Boundary country is a beautiful place to explore.
This post was updated July 2020 and originally shared on Homemade Heather in 2014.