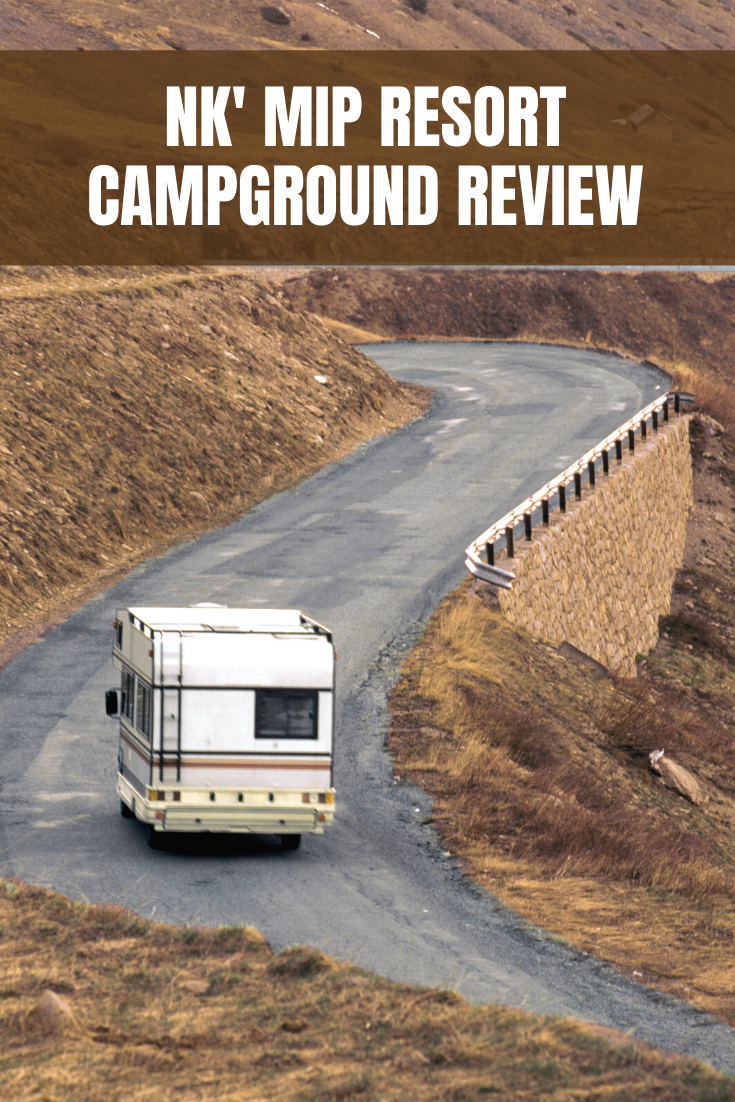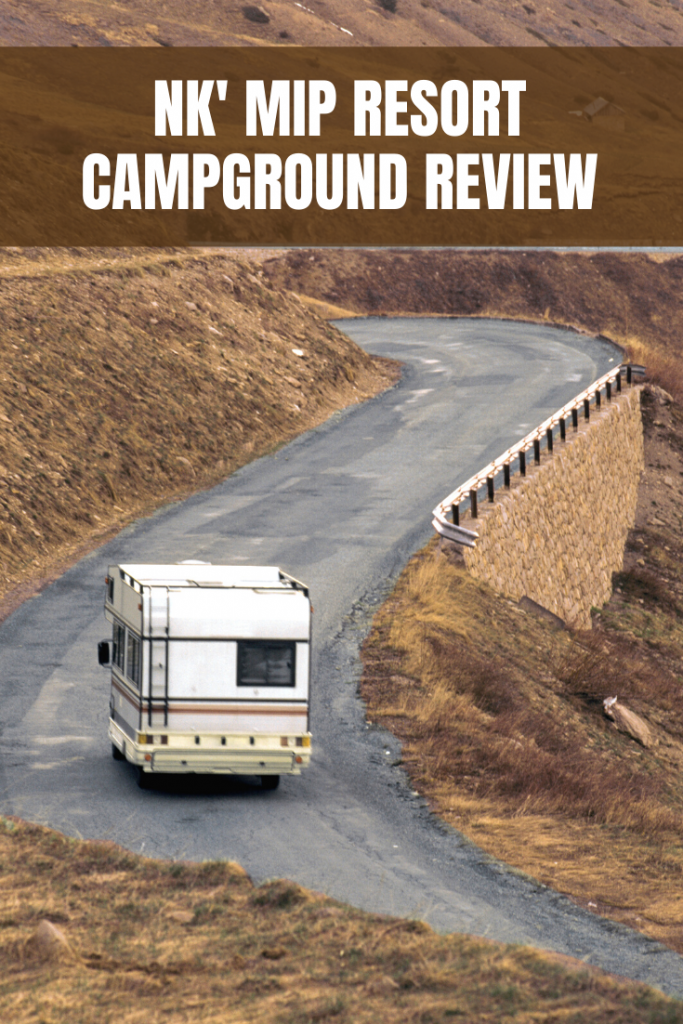 Today I am sharing our Nk' Mip Campground Review. Be sure to check out more of our Camping Reviews for details on other campgrounds and products!
It's officially summer vacation here in the valley.
Which means blog posting will be done every second day or so as we are probably camping or at the beach most of the time. I often switch from sewing and crafting to activities and recipes for the summer.
Anyway we went camping a couple of weeks ago, at the end of June, in Osoyoos. It's a great little town about 10 minutes north of the border. Really hot weather and beautiful scenery… usually. We happened to go on a weekend when it rained elephants and hippos. We made the most of it though!
Nk' Mip Campground Review:
Our campsite on the lake was beautiful!
We stayed at Nk Mip Campground which boasted a grocery store, playground, dog beach and indoor pool. I loved that we were right on the lake, the boys were in the water every time that the sun came out. Open campfires are not allowed so we brought a propane fueled one. Our site was a bit far from the playground and pool. I would book one closer to all of the action next time so that the kids could run and play.
Isaiah mini golfing at Rattlesnake Canyon.
This was a great little attraction in Osoyoos ~ not a lot for the under four crowd to do but it would be fun for school aged kids. Giant swing, go karts, arcade, golf, bumper boats etc. It was a very clean and well maintained facility.
Cameron golfing.
Our "two scoop" ice cream cone. More like a meal consisting of chocolate and caramel.
We stopped by See Ya Later Ranch, a local dog-friendly winery, to pick up a little something to drown our sorrows about the weather. There are a ton of wineries in the area. If we had no kids, or dog and didn't smell like camp fire, we would have visited more than a few.
What it looked like most of the weekend – cool bluff though eh?
We toured around the area a bit when it was raining. The kids watched a movie on the dvd player while we took in the sights.
We'll definitely go down again. I would like to explore more of the dessert-like landscape and maybe do a little geocaching.
Have you done any camping yet?
This post was updated July 2020 and originally shared on Homemade Heather in 2012.