These pie iron breakfast recipes are awesome for cooking over the fire while camping. Perfect for breakfast, lunch or dinner!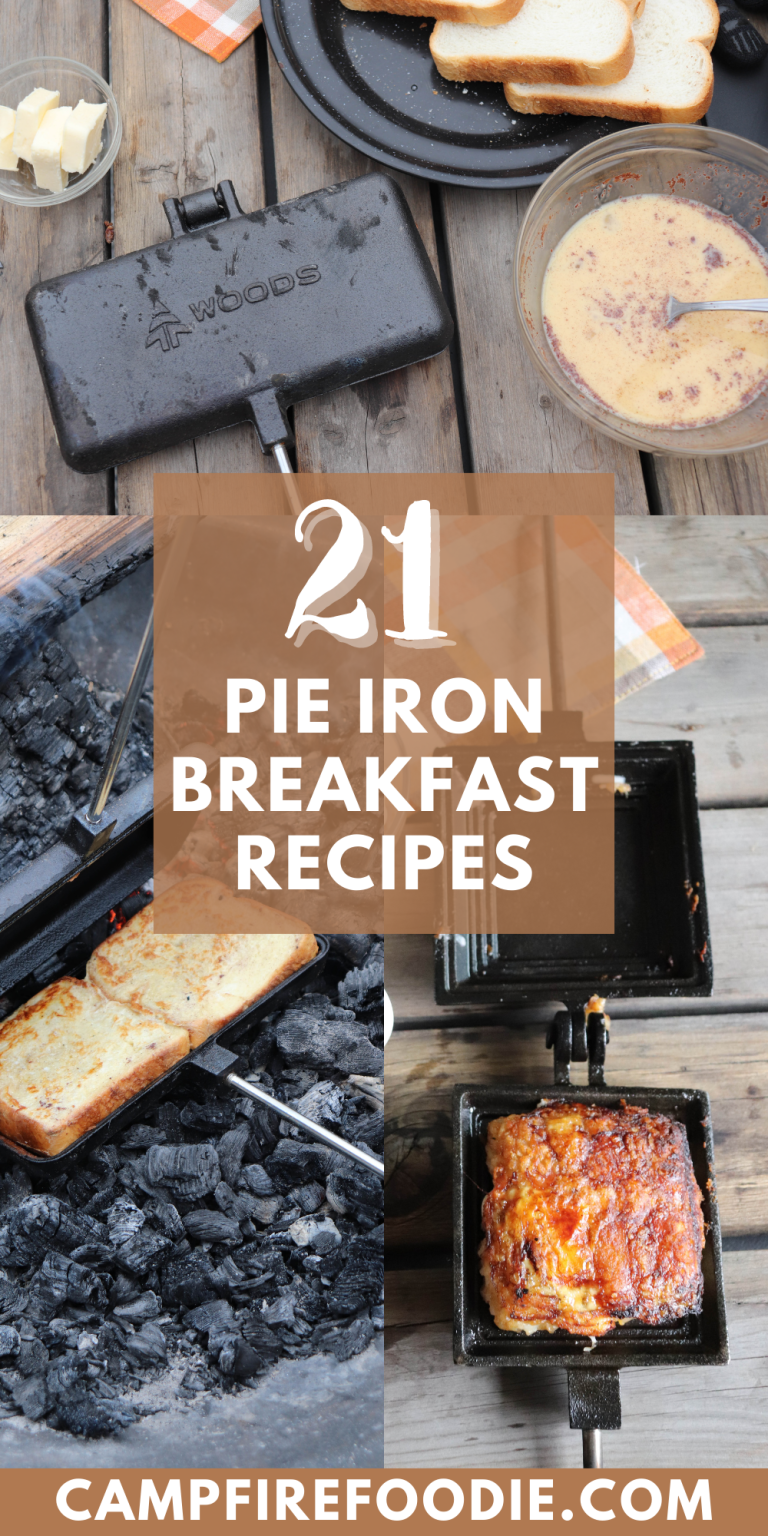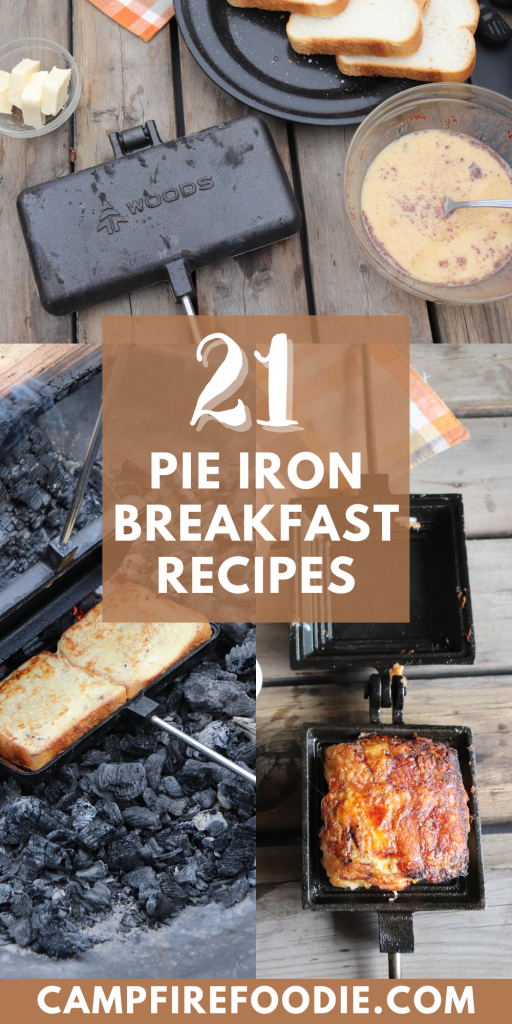 I am sharing the best pie iron breakfast recipes with you today. These easy meals can all be put together in just a couple of minutes, making them perfect camping food. As an added bonus, everyone can make their own breakfast exactly how they like it best.
Pie irons, sometimes referred to as camp cookers, are camping staples. They are perfect for getting the whole family involved in the cooking process and a great way to turn a few slices of bread into a memorable experience.
Using a cast iron pie iron to cook over an open fire is a fun way to get the entire family involved in making and enjoying breakfast. The only challenge for us would be trying to get the teenagers up early enough to call it breakfast.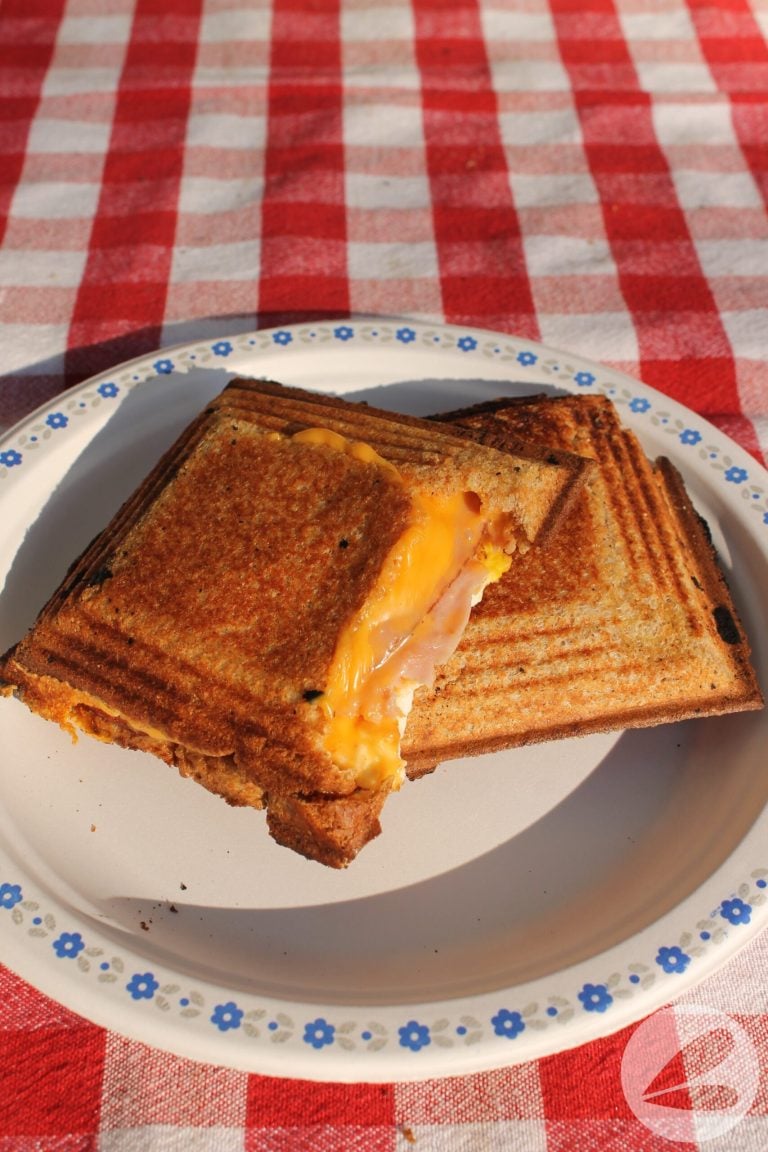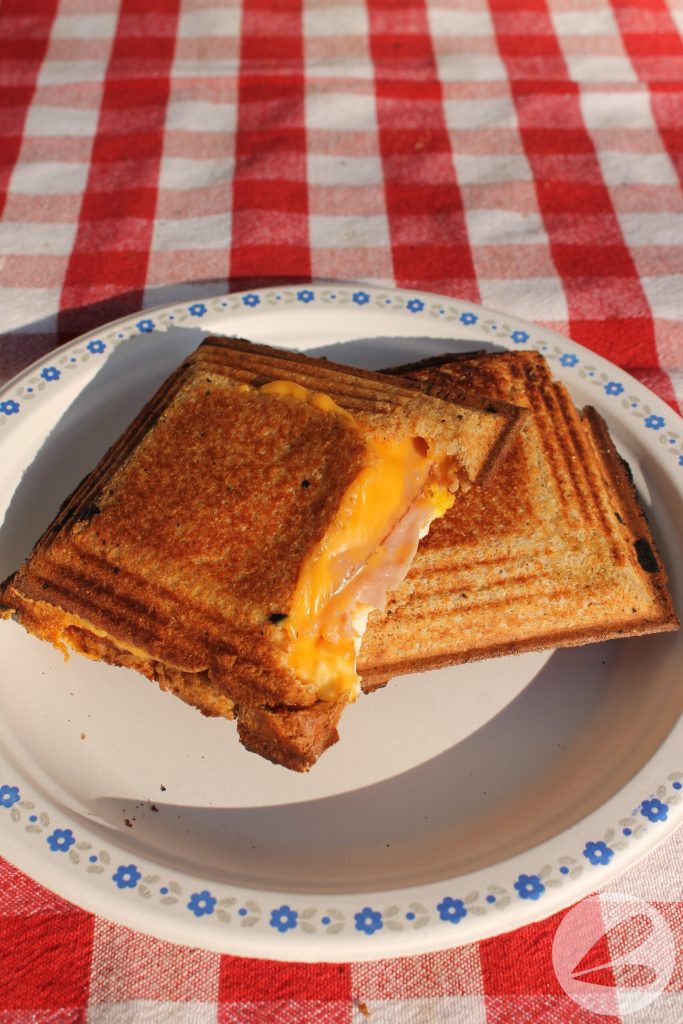 This post contains affiliate links.
Camping essentials for pie iron recipes:
Tips & tricks:
Many of these pie iron recipes will work with refrigerated crescent roll dough, biscuits, flaky rolls, or bread slices. Choose what you like best.
Make a list of all the ingredients needed for all of your camping meals. This will be your packing list. It also makes it much easier to see exactly what groceries you need to buy and to make up a shopping list.
When it comes to camping meals, do as much food prep as you can at home. This is an easy way to save time and effort on cleanup when you don't have quick access to hot water.
Using a double pie iron really speeds up the process of cooking. It is one of my favorite tools to have with us while camping.
Campfire cooking is best done over hot coals, rather than an open flame. It is easier to get a more even heat that way.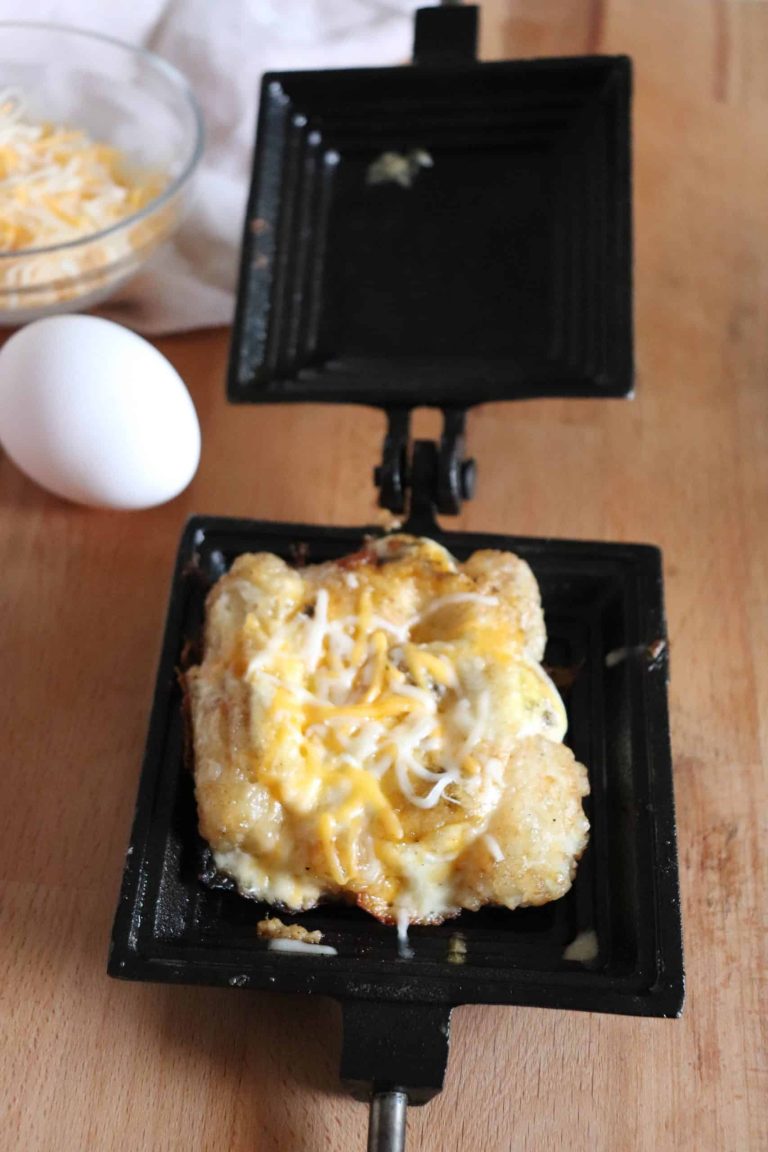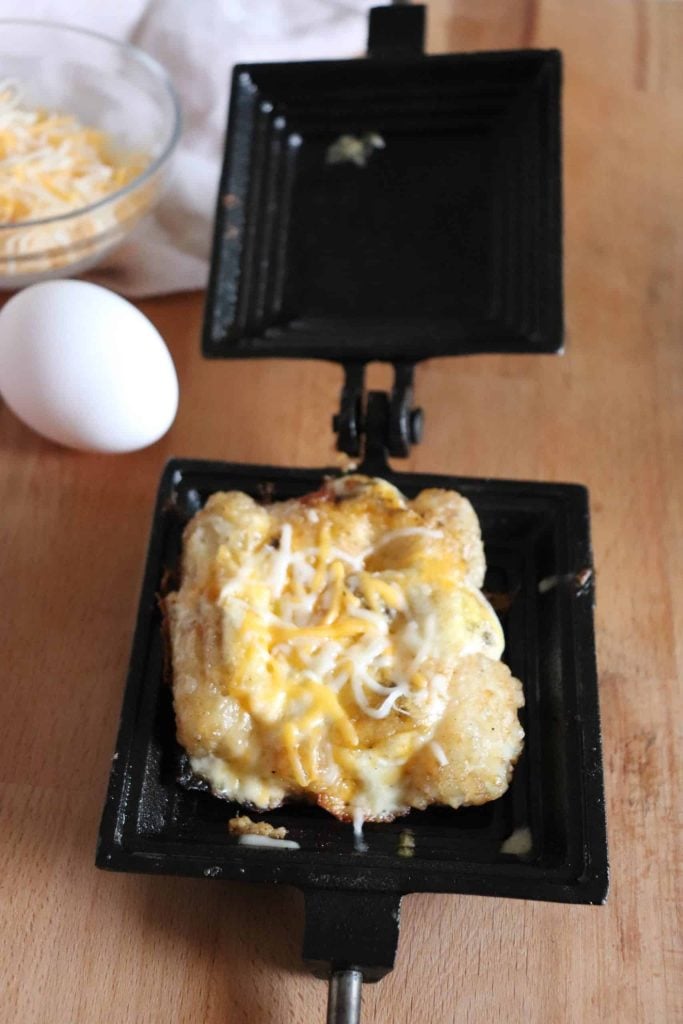 Ingredients to have on hand:
Bread
Flour tortillas
Refrigerated cinnamon rolls
Refrigerated biscuits
Refrigerated flaky rolls
Milk
Butter
Non-stick cooking spray
Large eggs
Bacon
Ham slices
Cheddar cheese, both shredded and sliced
Pie filling
Marshmallows
Condiments like peanut butter, jam, and syrup
Flavorings like vanilla, cinnamon, salt, and pepper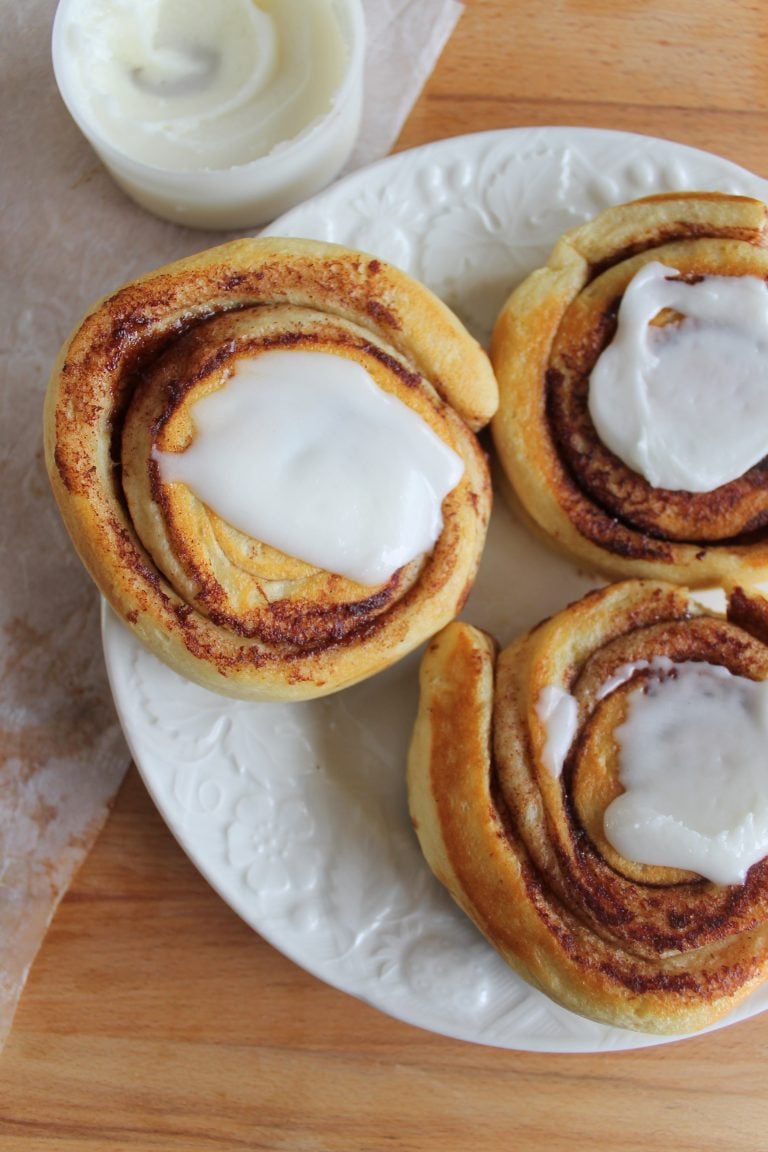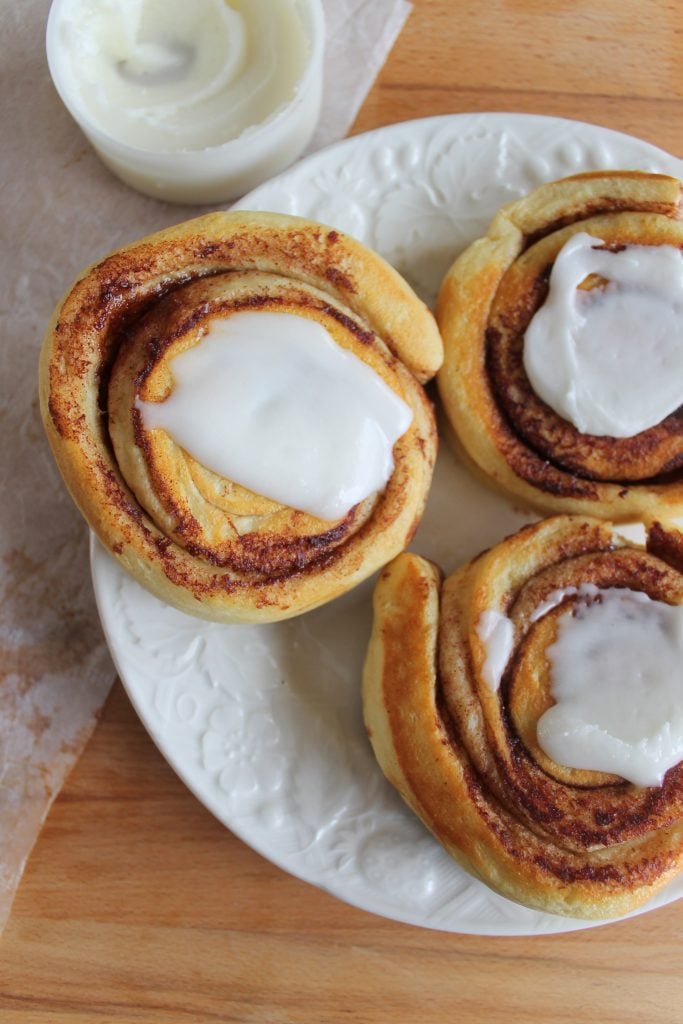 Pie Iron Breakfast Recipes:
Pie Iron Cinnamon Buns – It doesn't get much easier than this sweet treat. These cinnamon rolls, with a cup of coffee, are the perfect way to enjoy a morning campfire.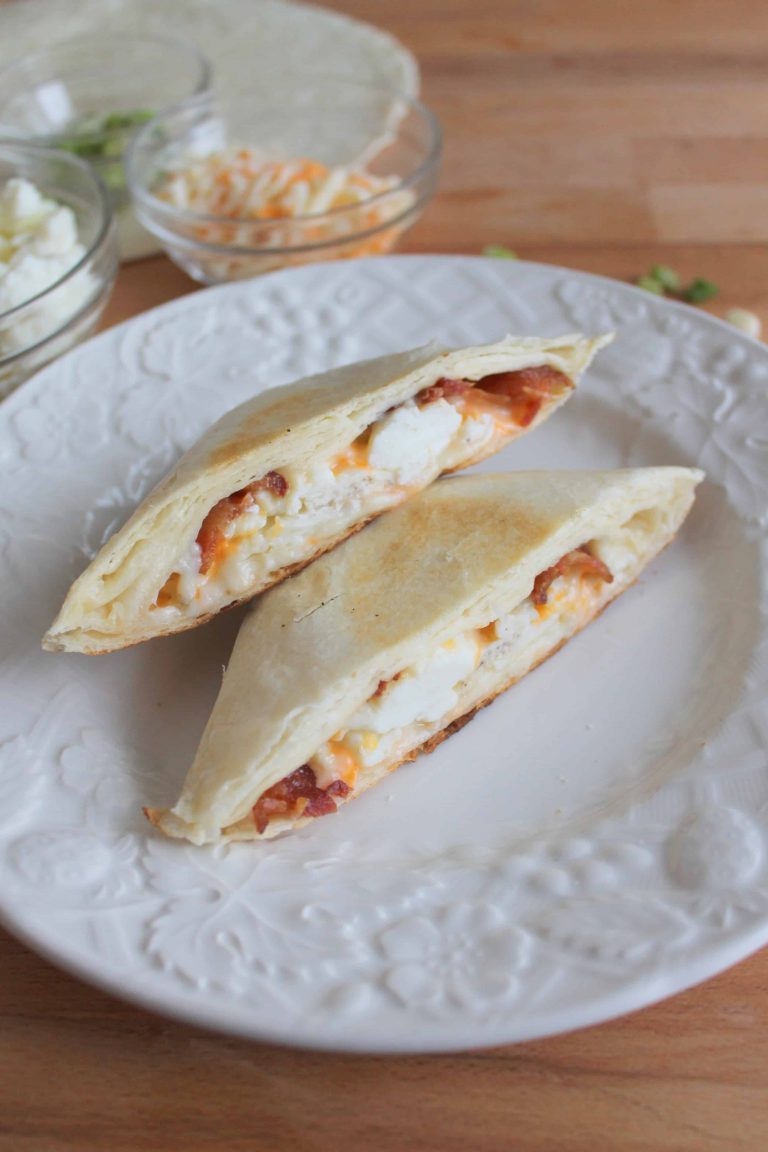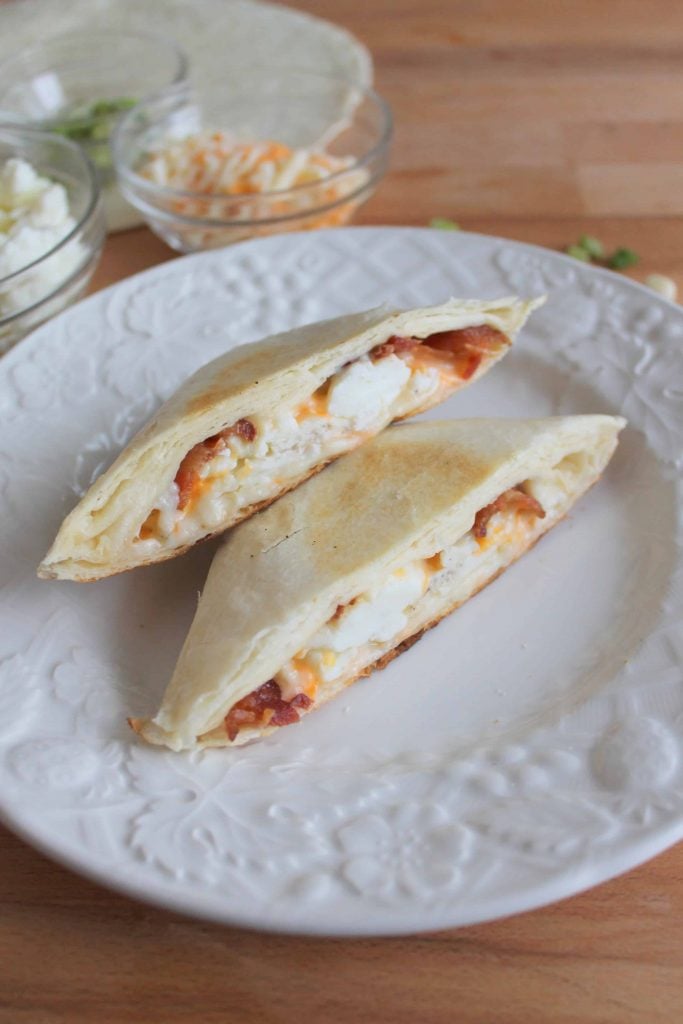 Camp Cooker Breakfast Wrap – This hearty hot breakfast comes in its own handy little pocket.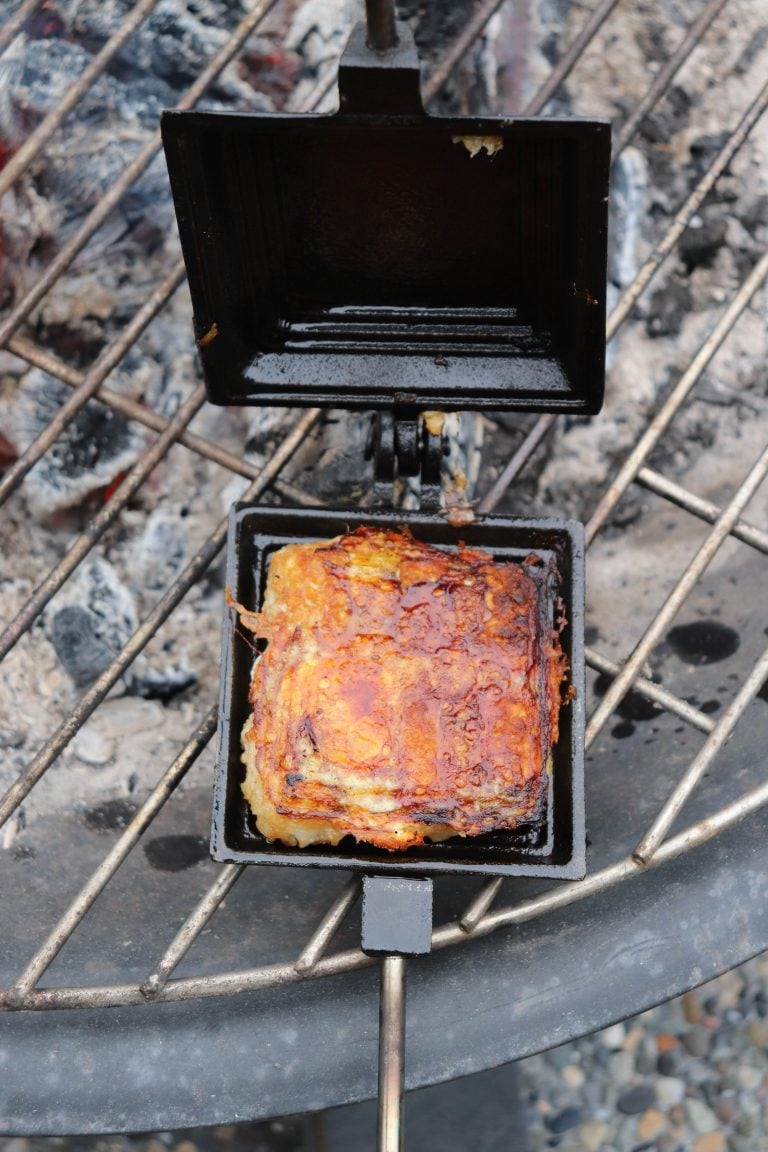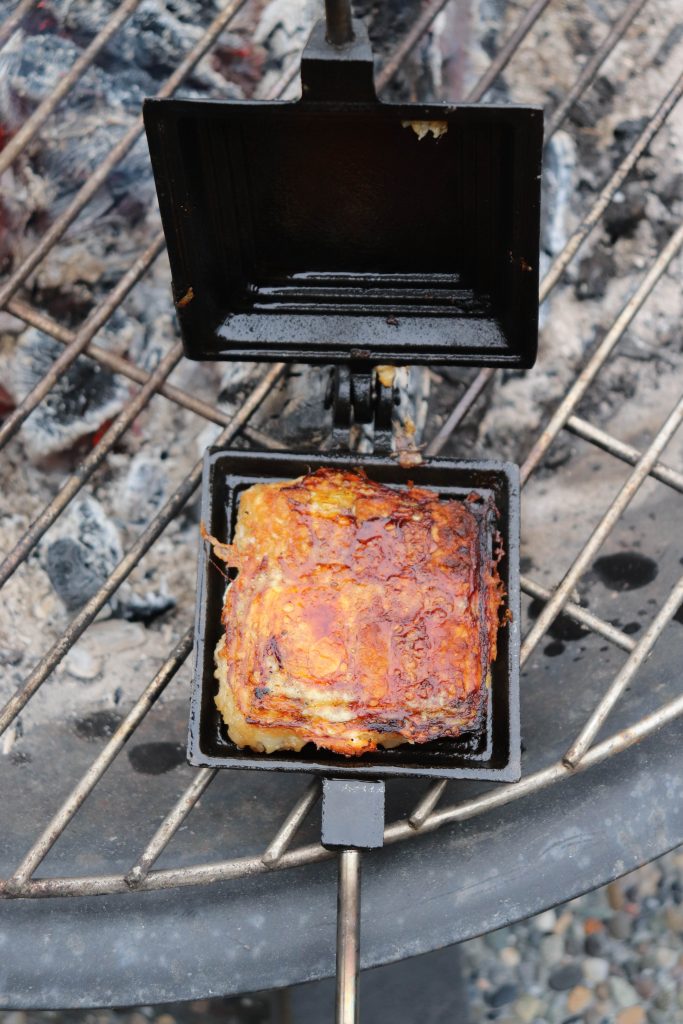 Pie Iron Breakfast Bake – Fill pieces of bread with ham, egg, and a slice of cheese. So simple and packed with protein! Try using a precooked sausage patty instead of ham.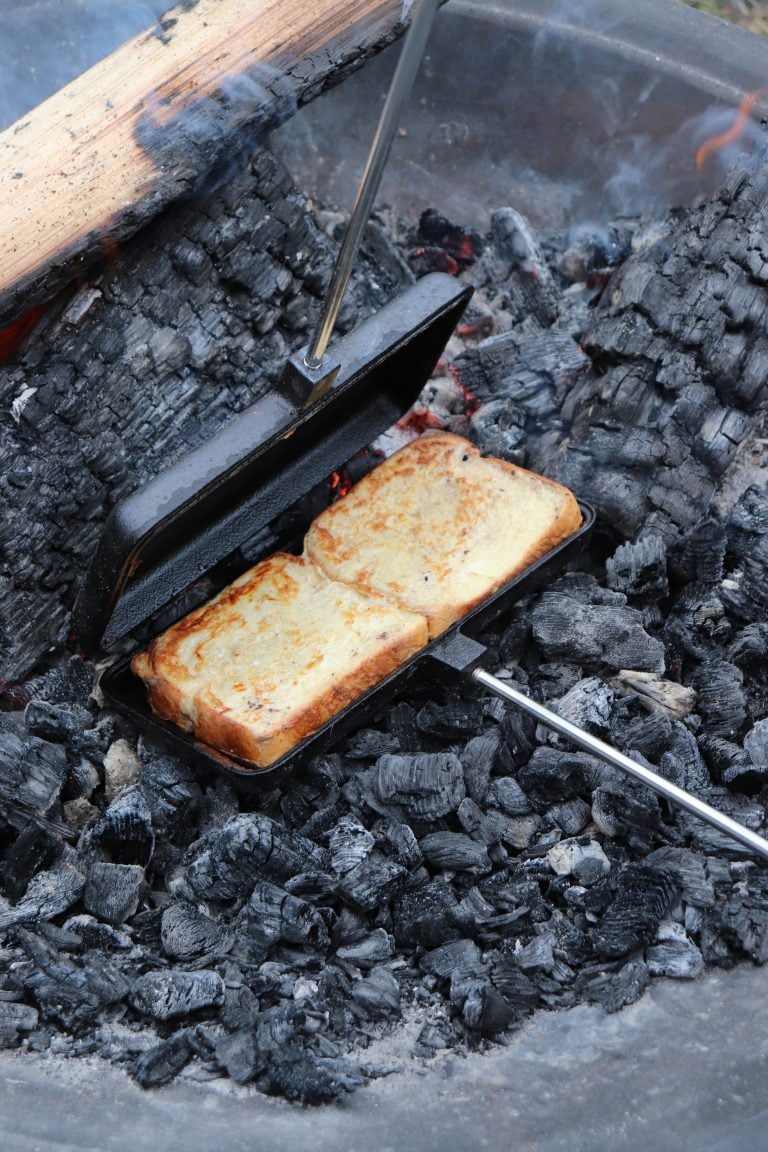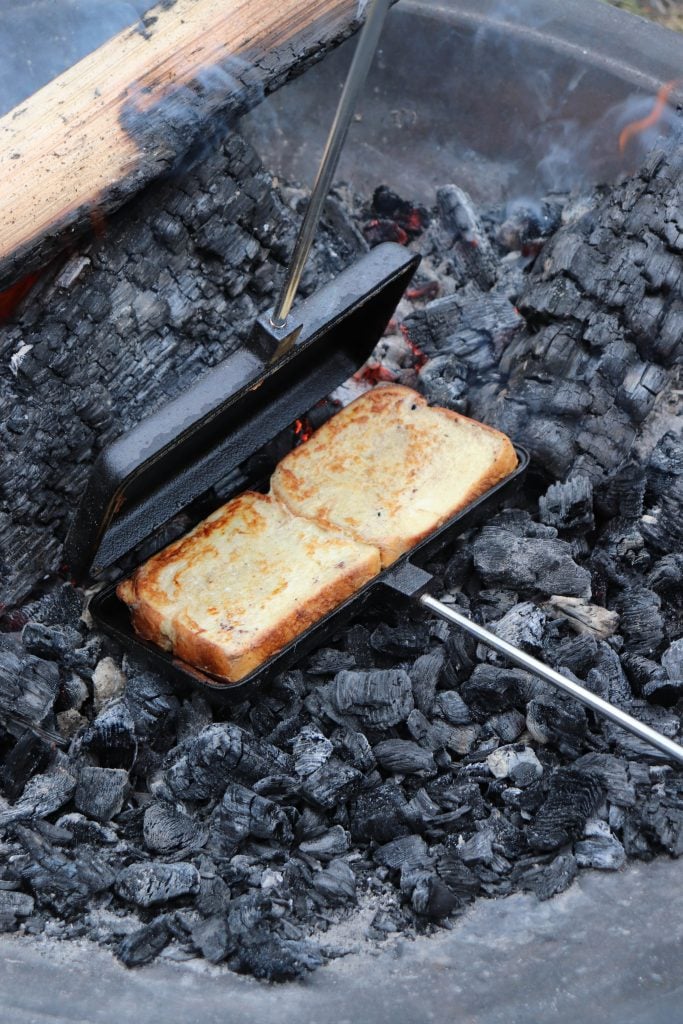 Pie Iron French Toast – Try it with cinnamon swirl bread!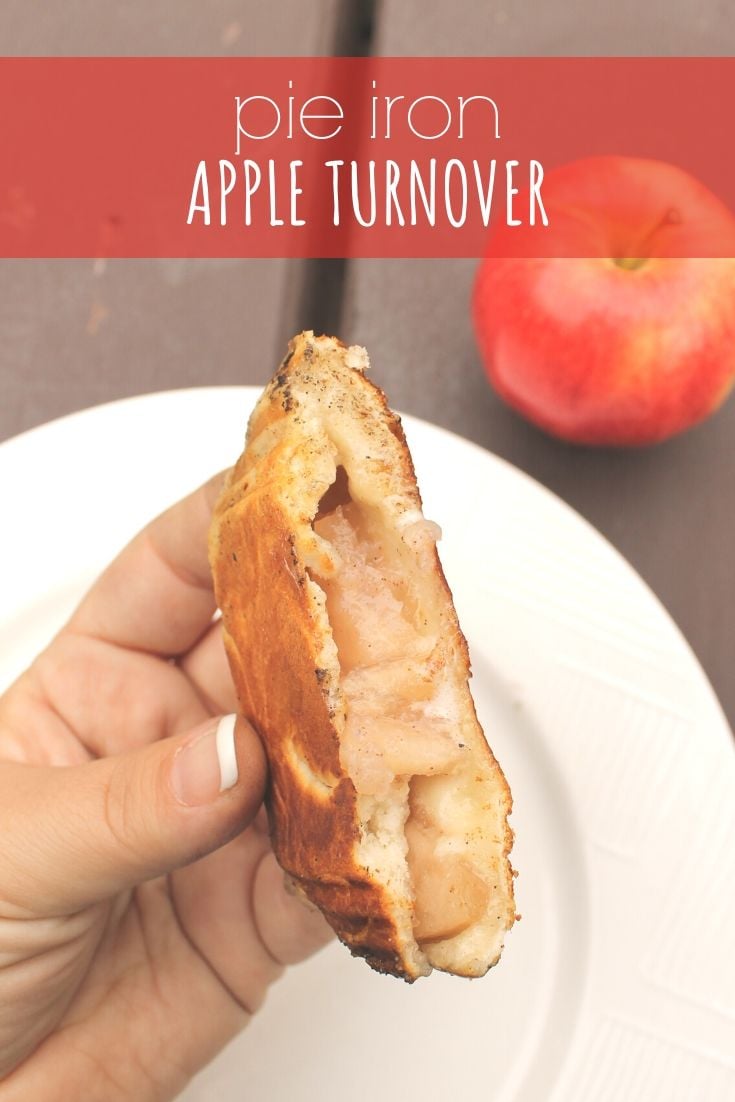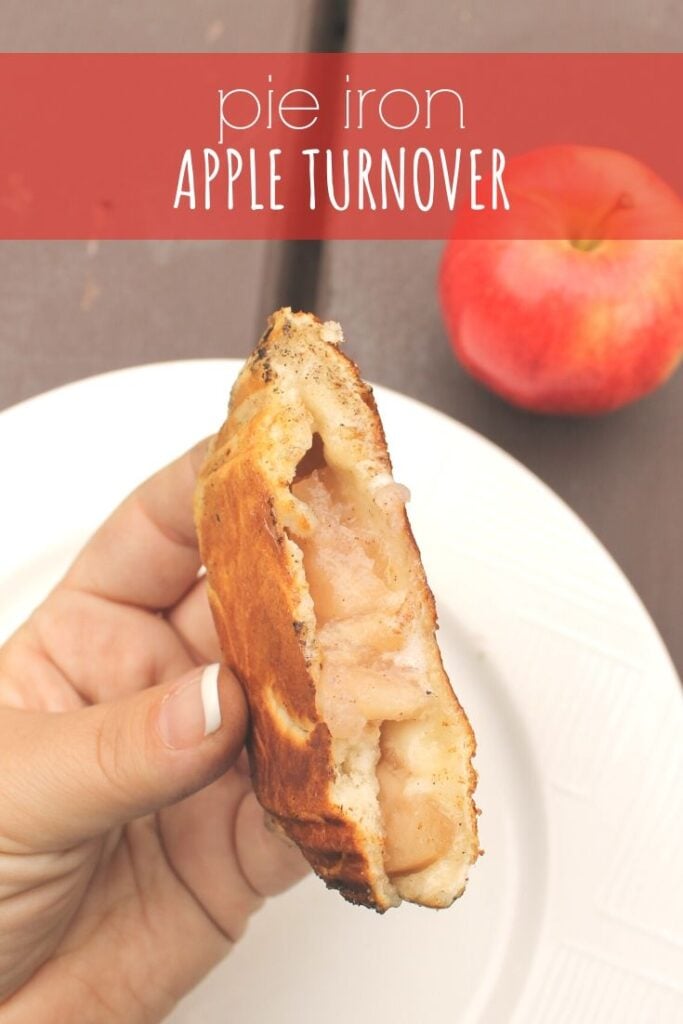 Pie Iron Apple Turnover – If you are the kind of person that enjoys a yummy pastry with your morning coffee, this is the breakfast recipe for you. Try it with cherry pie filling or add a bit of cream cheese.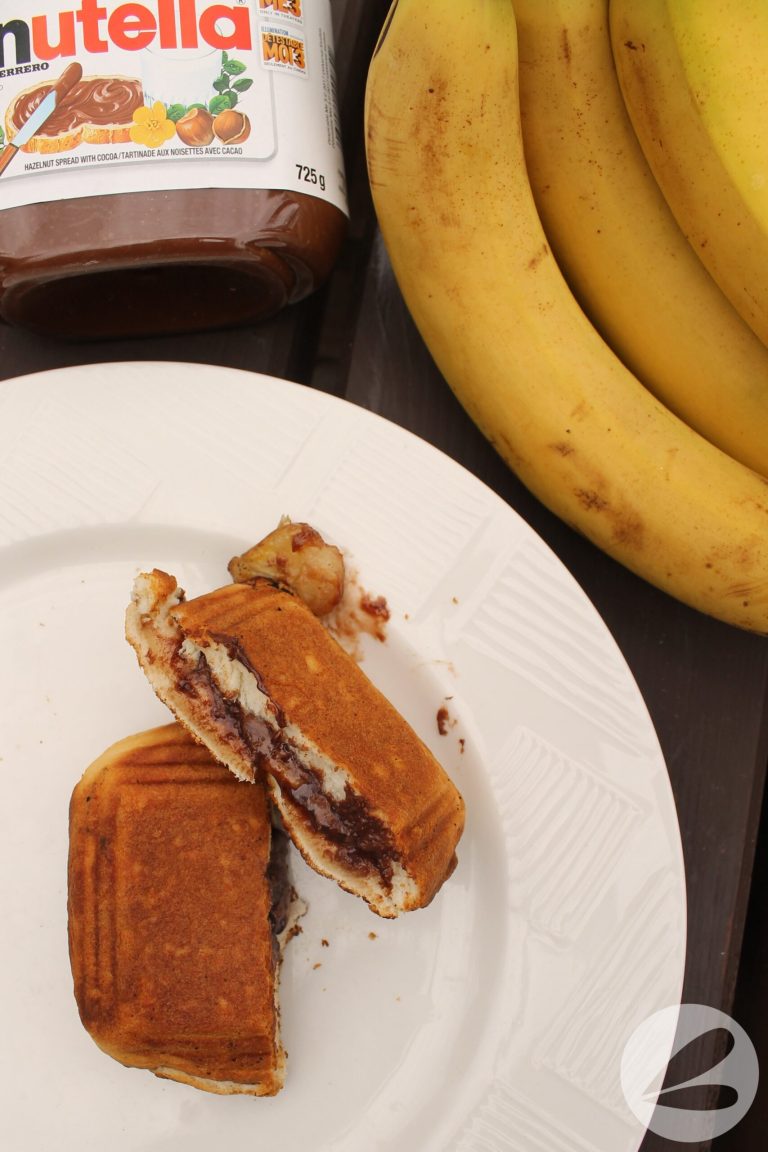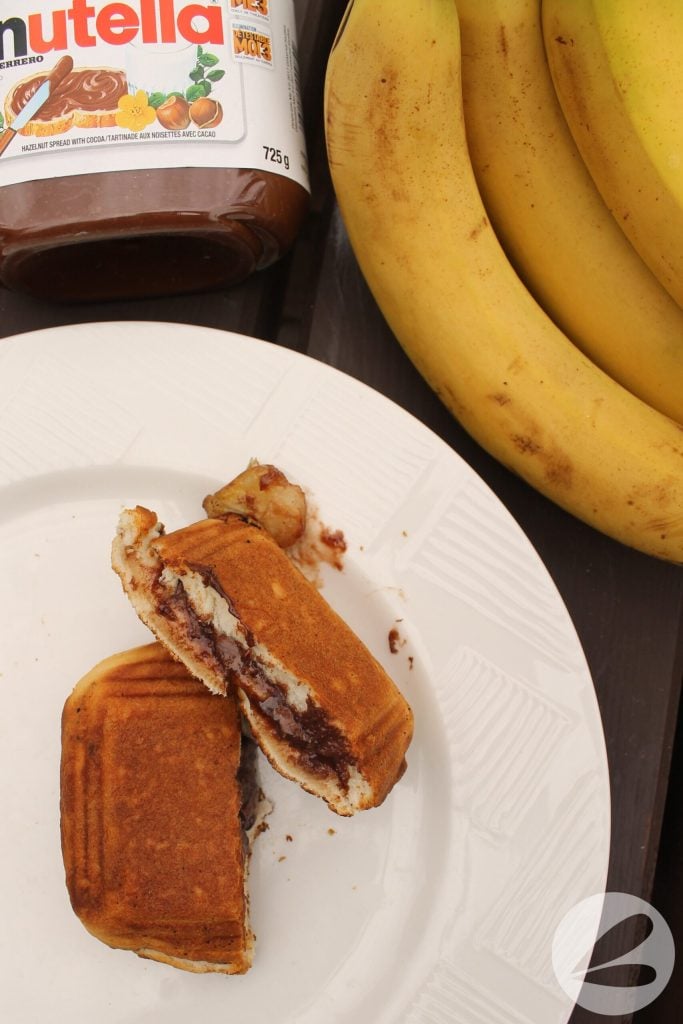 Pie Iron Nutella & Banana Biscuit – With an extra sweet surprise inside, breakfast never tasted so good!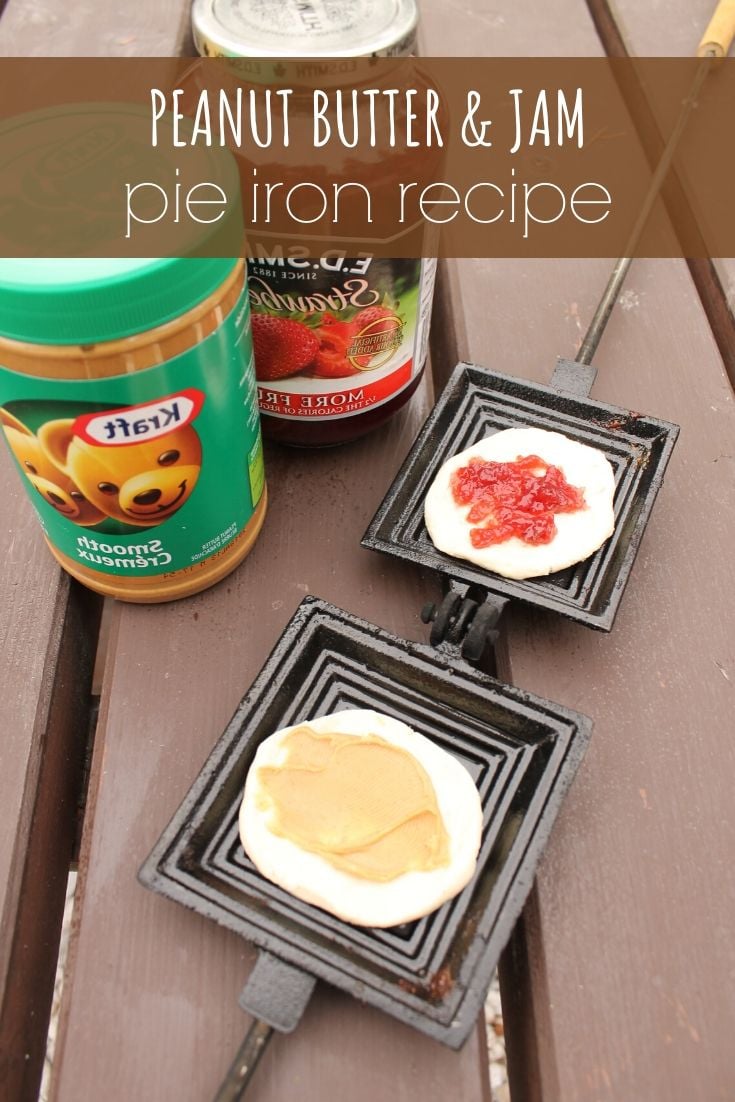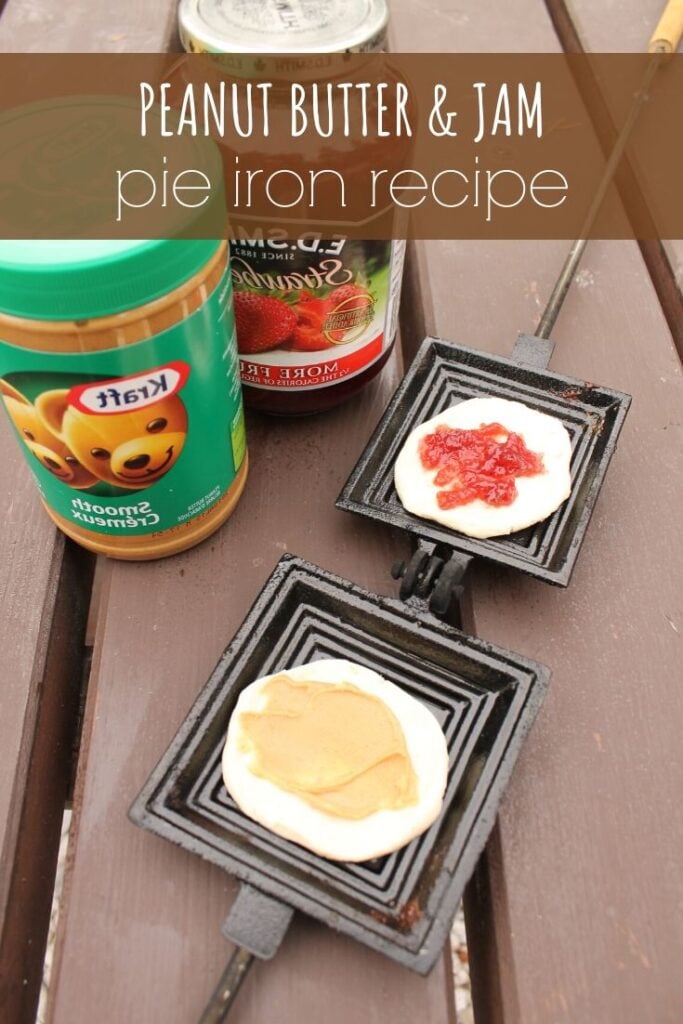 Pie Iron Peanut Butter & Jam Sandwich – Elevate your PB&J game with these pie iron breakfast sandwiches.
Pin these delicious meals to your favorite camping board and have them at your fingertips when planning your next camping trip. Your family members are sure to give you a 5 star review!
If you love these pie iron recipes please help us share them on Facebook or Pinterest!
Pie Iron Breakfast Recipes