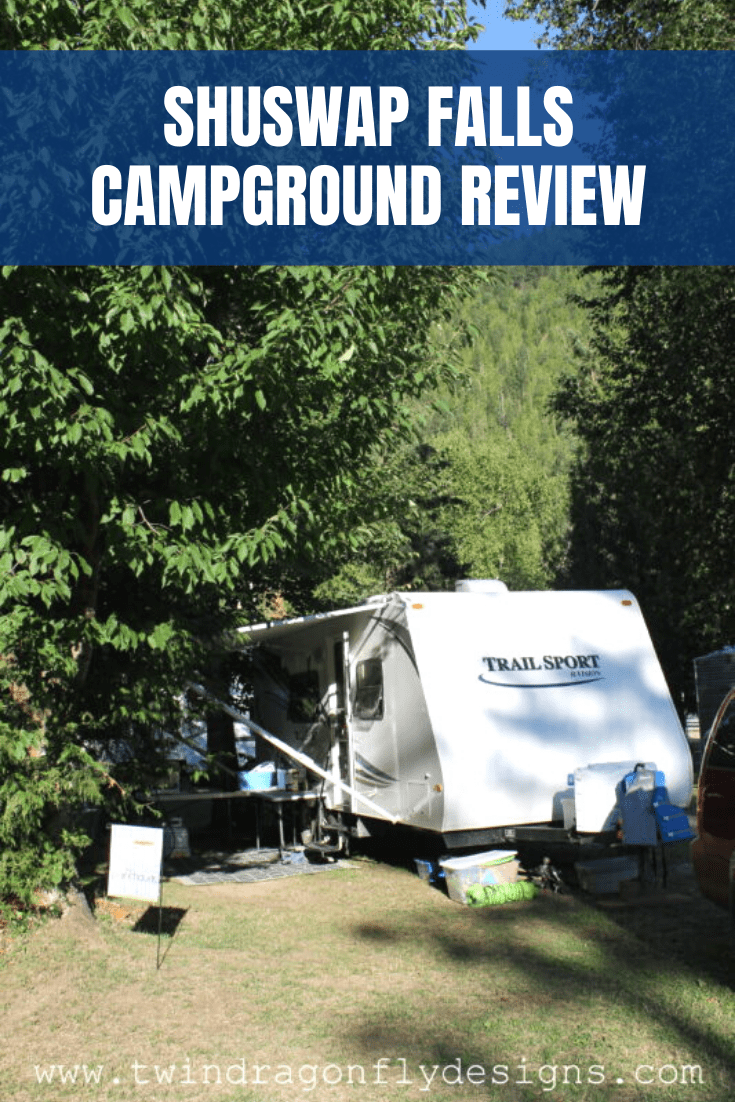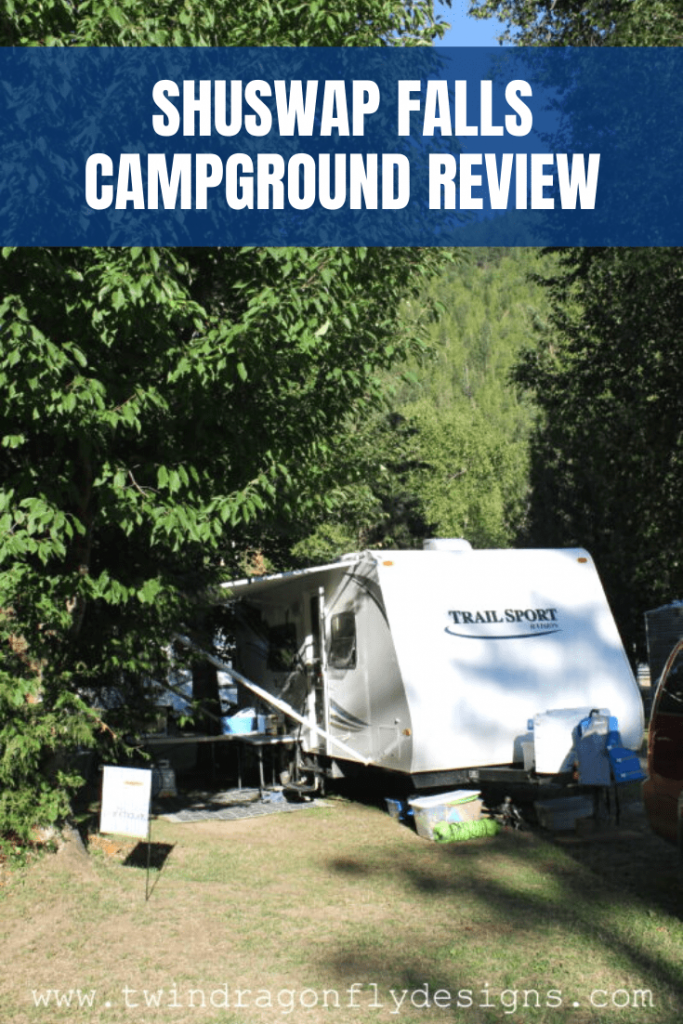 Today I am sharing our Shuswap Falls Campground Review. Be sure to check out more of our Camping Reviews for details on other campgrounds and products!
My absolute favorite thing about summer is camping. We love exploring the great outdoors and finding new spots to take the whole family camping. Last weekend we decided to do a bit of "glamping" with full hook ups and a pool. Awesome right?! We had heard great things from friends about Shuswap Falls RV Park and absolutely love, love, loved this campground!
Our Shuswap Falls Campground Review:
This campsite was gorgeous! The sites are large, treed and park-like. They were level, had full hook ups and super clean. We were situated right in the middle of the campground between the pool and the river. Shuswap Falls is just outside of Enderby BC along the Shuswap River. The river is perfect for tubing and floating down with friends and shallow enough for wading in August.
We loved the location of this site (only two hours from Kelowna), all of the amenities (store, pool, river, hook ups, free showers) and plan on returning soon! It was awesome, I love campsites where there is no need to leave, we can just sit and enjoy ourselves. Ah, so relaxing!
The only negatives were that it was one of the most expensive campgrounds that we have been too $50/night and only RVs with sewer were allowed (no tents or smaller tent trailers). This view was totally worth it though. Seriously. *wink*
We have one more trip planned before school starts and were are excited to head out to another new spot. Can't wait to tell you all about it…
This post was updated July 2020 and originally shared on Homemade Heather in 2015.