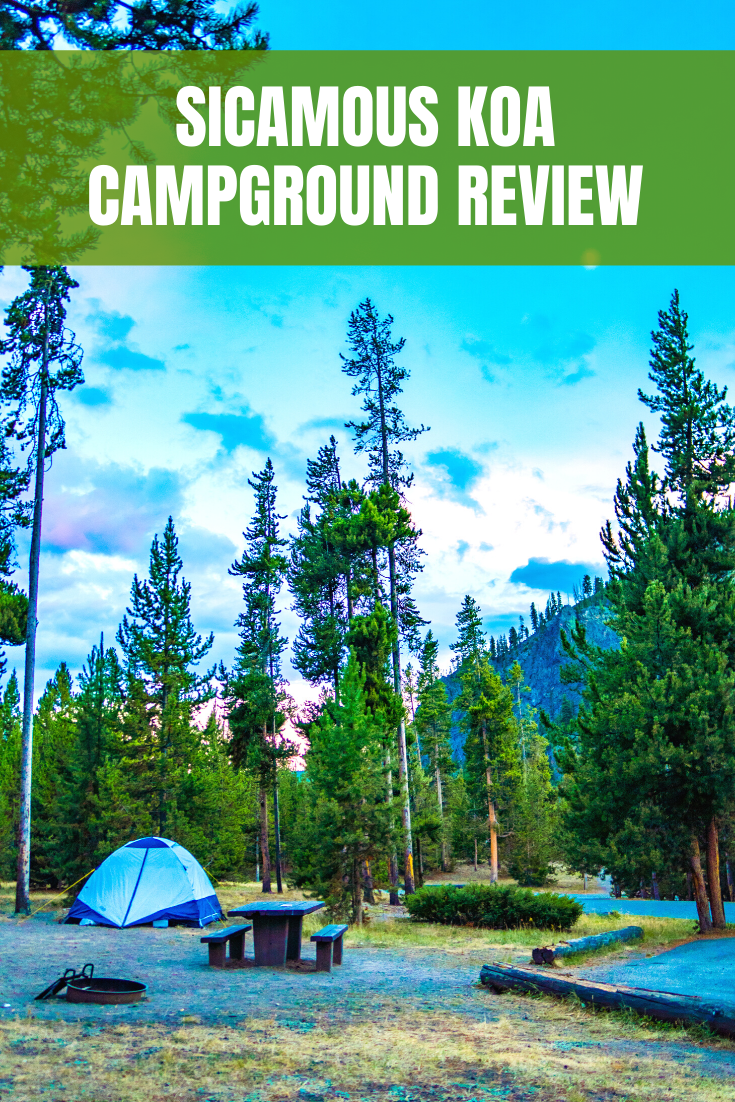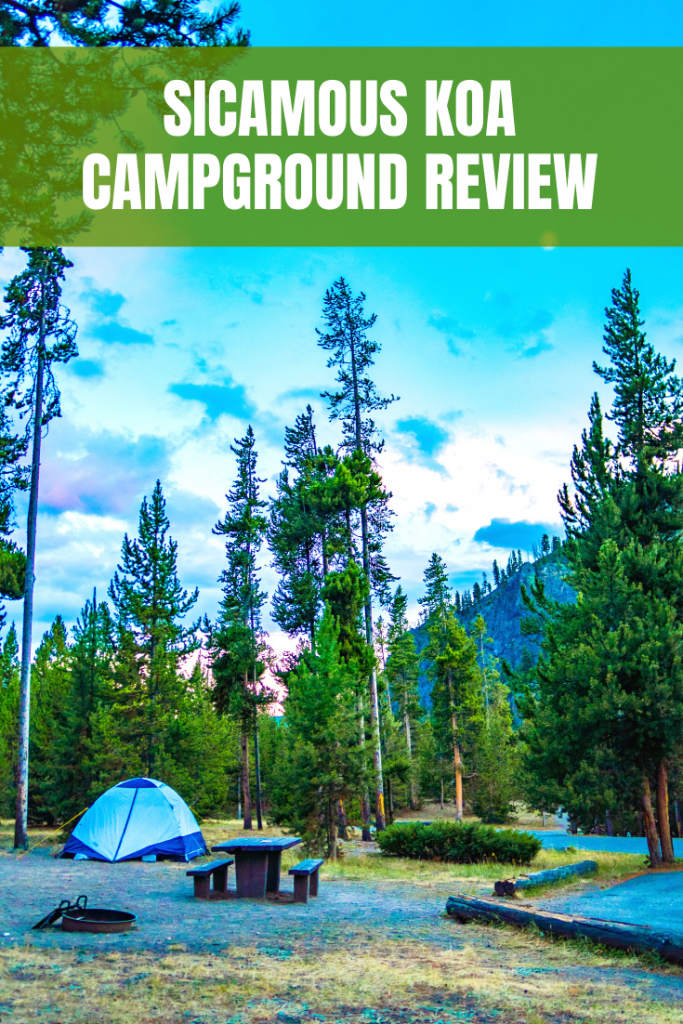 Today I am sharing our Sicamous KOA Campground Review. Be sure to check out more of our Camping Reviews for details on other campgrounds and products!
It's no surprise that we love camping.
The anticipation of a road trip and enjoying the great outdoors is a welcome break from the everyday. We try to head out to a few of our favorite spots every year. The Sicamous KOA is a campground right at the top of our list.
Our Sicamous KOA Campground Review:
We love the location of this KOA as it is right in the centre of the lovely Shuswap area.
It boasts flat, treed sites with full hook ups available. With a ton of amenities including; swimming pool, arcade, movie room, mini golf, showers, flush toilets, laundry services, pancake breakfast and a small playground there is very little reason to leave our campsite all week long.
The only thing that we feel needs improvement is the playground and mini golf. The playground is quite small and only really includes a few swings. The mini golf looks pretty run down and could use some updating. But hey mini golf while camping?! Bonus points!
We spend a lot of time on out trips whenever we camp in Sicamous and this trip was no different. There are just so many fun tourist attractions within an hour of driving that it is hard to pass any of them up.
We purchased a new water cooler for this trip and I have to say that it is awesome! We were always having to deal with the leaky spigot on our old one. This bubba keg even keeps the water cooler for longer. We found it at Canadian Tire.
Here's a sneak peek of the inside of our trailer. It is so nice to have somewhere to come inside when the weather isn't so nice. We had an afternoon and evening of torrential rain during this trip. Our neighbors tent was set up in a giant puddle and got quite damp. Darcy ran to help another family set up their tent while it pored rain and soaked everything. Even if the weather looks warm and sunny it's always a good idea to set up a few tarps to take shelter under first. We had a few neighbors come to visit us under ours 😉
The boys have really been digging the hammock this year. Whenever we were back at camp this is where we could find them.
We met up with cousins who were also camping in the Shuswap and hit the beach one afternoon.
Then it was off to the local dairy farm for fresh, fresh, fresh icecream.
I remember visiting D Dutchmen Dairy as a kid myself.
The boys were finally tall enough to hit the ropes course on their own.
It was a special treat to see our little guys conquering their fears.
My heart was bursting and I was so proud!
Here's Isaiah all geared up.
Back at camp if the boys weren't in the hammock then they were in the swimming pool.
Our little fishies love the water!
Just one more trip for us this summer then it's time to park the trailer in storage until next spring. This summer seems to have gone by so fast! Hard to believe my littles will start school in two weeks! Whew!
This post was updated July 2020 and originally shared on
Homemade Heather
in 2013.