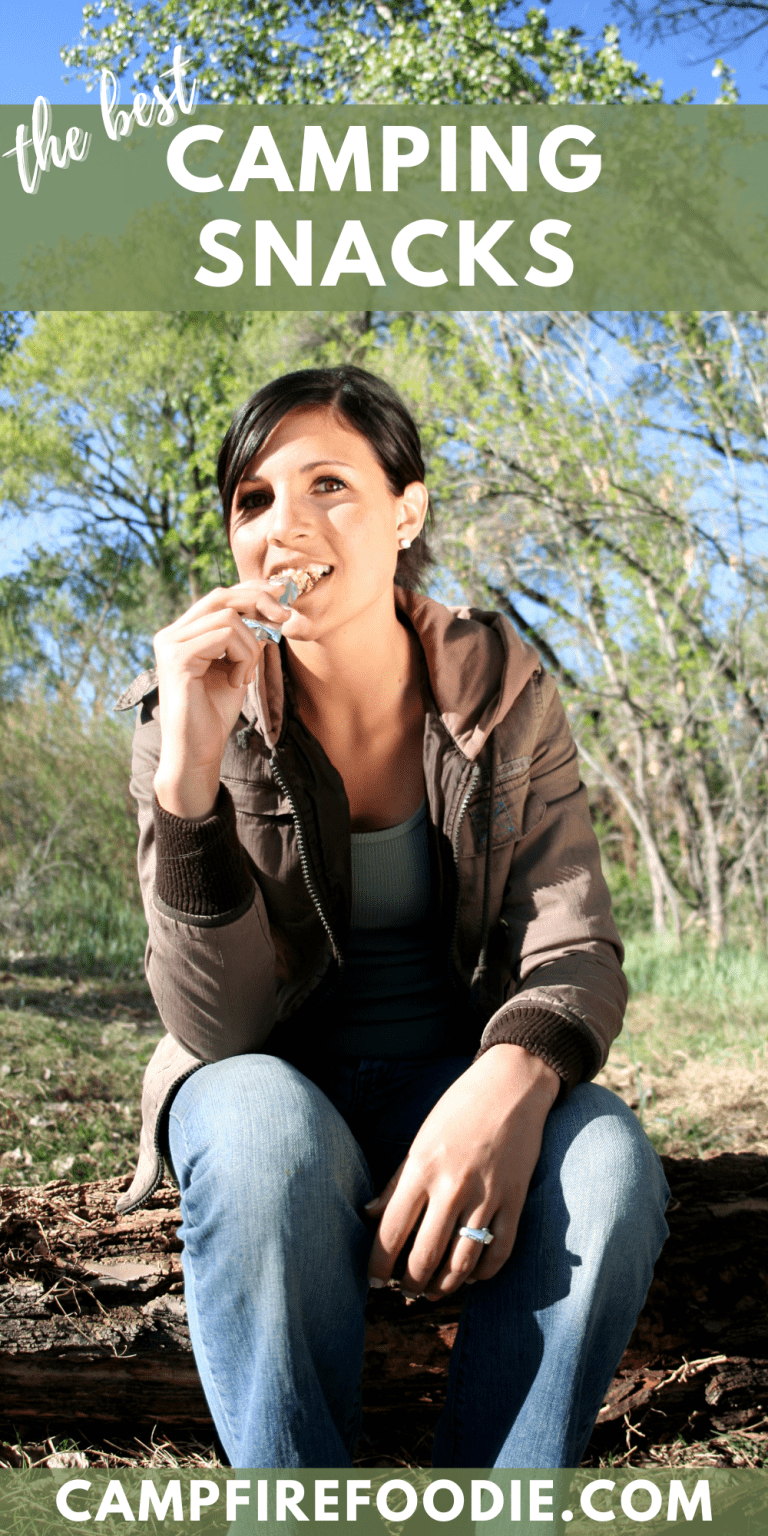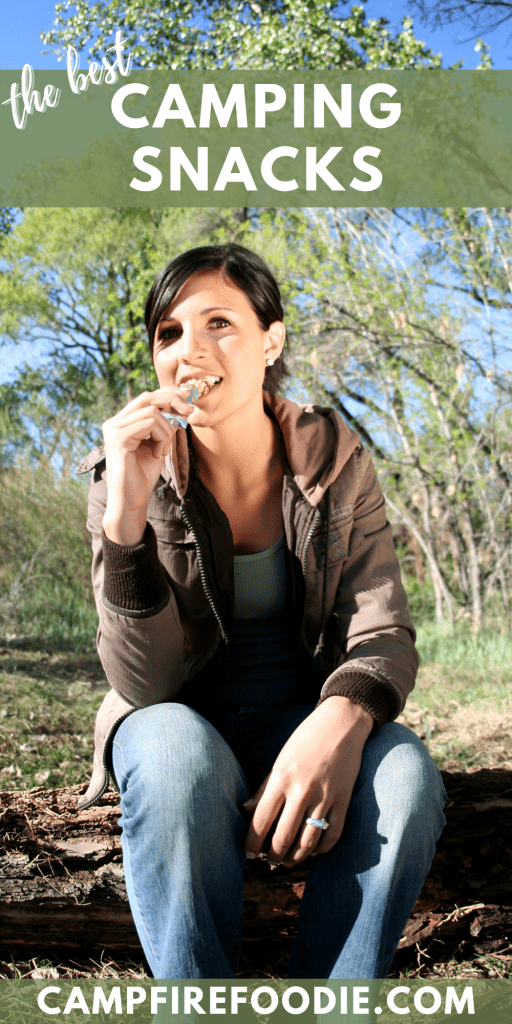 These are absolutely the best snacks for camping. We spend a lot of time in the great outdoors so packing these yummy camping snacks is always at the top of our list!
We love to create delicious food and recipes where ever we are. But when it comes to hours on the road getting to our next destination, these easy snacks are a must pack!
The Best Camping Snacks:
Let's get right to it shall we?! Check out this listing of delicious treats that are perfect for your next road trip or outdoor adventure!
This post contains affiliate links. Purchasing through these links helps our small business grow.
These variety packs from KIND feature a selection of favored nut bars. Each pack comes with 3 bars of each flavor. Flavors include dark chocolate and sea salt, peanut butter dark chocolate, and caramel almond and sea salt bars.
Nuts are always the first ingredient in KIND bars, and these little snacks are loaded with nutrition, making them fantastic camping food snacks.
They are made of quality ingredients and are super light and easy to store. They might seem like a treat, but their nutritional value genuinely makes them some of the best camping snacks.
When it comes to good snack ideas for camping, ice cream may not be the first thing that comes to mind. However, Mountain House has provided an easy way to enjoy a favorite treat anywhere you go. These freeze dried ice cream sandwiches do not require refrigeration.
They are a no-mess alternative to regular ice cream, and come ready to eat right out of the wrapper. They taste fantastic and have a shelf life of two years.
While many consider them astronaut food, they can be enjoyed anywhere in the world and are incredibly easy to transport. Now you too can experience the joys of ice cream wherever you are in the world.
These variety packs from Planters combine all of your favorite nuts, including peanuts, pistachios, pecans, walnuts, and almonds. The individual packages are convenient for snacking on the go, wherever you are.
The taste is enhanced with the added sea salt, and all the while these packs are still low in sodium and full of nutrition. Plus, they are naturally gluten free and contain six grams of protein per serving.
Nuts give you all sorts of great benefits, and they taste great, which is why I recommend these variety packs as they are easy camping snacks,
If you are asking yourself: "what snacks should I take camping?" you probably want something sweet. However, you also want something that will fuel you on your adventures at the same time.
That is where these dessert bites from Peak come in. These sweet snacks taste fantastic, and let you bring your favorite snacks with you on the trail or anywhere.
There are a variety of flavors to choose from, and all of them let you bring the sweetness of cookies with you on your next outdoor excursion,
They are freeze dried, so they can be enjoyed or stored for later. The process of freeze drying them locks in nutrients and the taste but makes for a light and long-lasting snack.
Plus, you don't need to reconstitute them with water, as they can be enjoyed straight out of the package. If you are looking for a delicious and beneficial snack to bring with you on your next adventure, look no further.
Easy Camping Snacks:
We also love to enjoy these easy snacks while camping!
fresh fruit
trail mix with chocolate chips
granola bars
tortilla chips
beef jerky
pepperoni sticks
cheese strings
potato chips
energy bites
dried fruit
apple chips
With a pack of growing boys that are always hungry, feeding our crew while camping can feel like a full time job! Be sure to check out our foil packet, dutch oven and cast iron skillet recipes for your next camping trip.
If you love these camping snacks, please help us share them on Pinterest and Facebook so that others can enjoy them too!