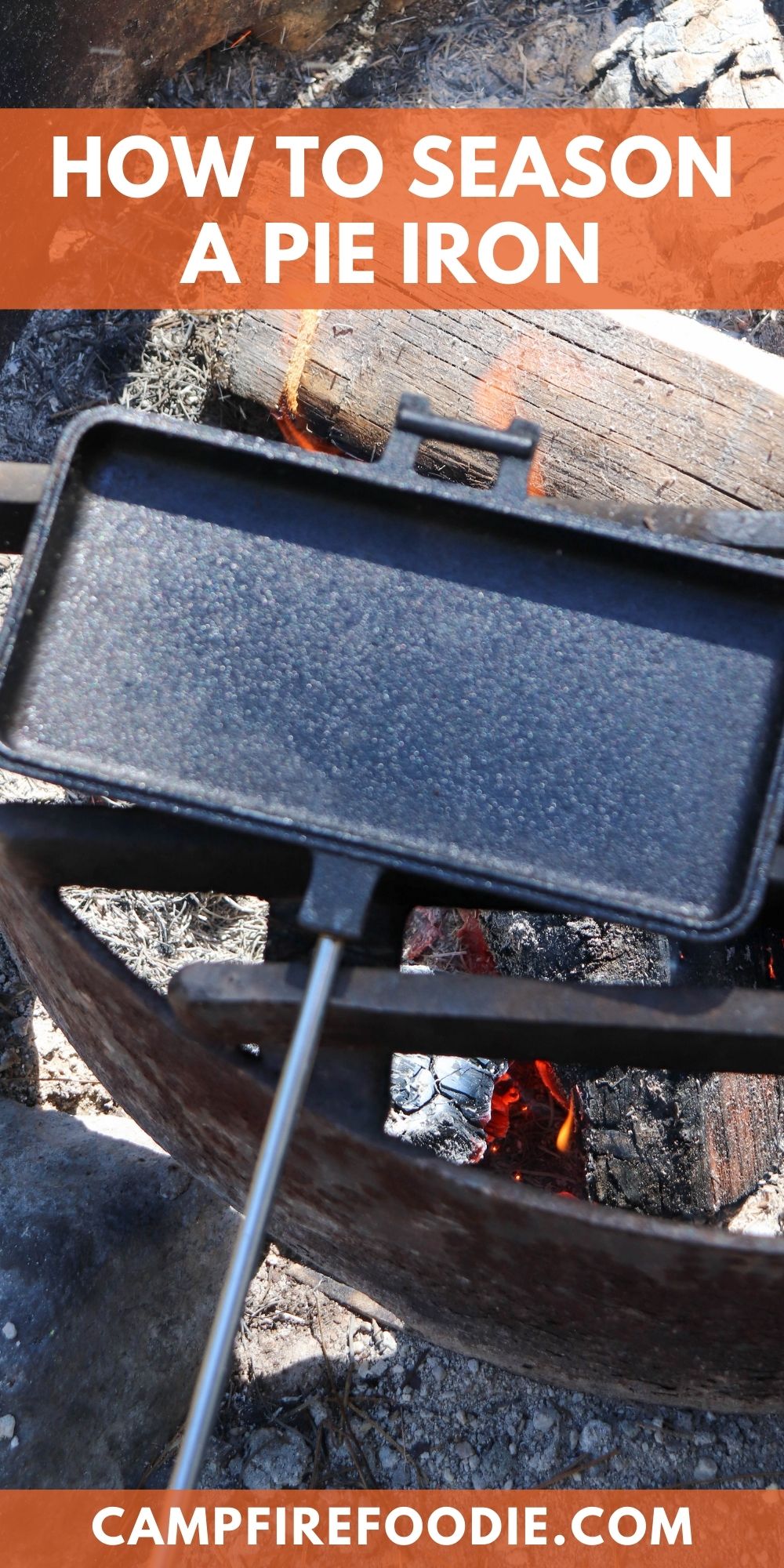 Today I am going to show you how to season a pie iron. We left our pie irons out in the rain last week, which left us with a couple of camp cookers that needed to be seasoned again. Let me show you how easy this is!
Too busy to do this right away?! Pin it for later! Pin this post to your favorite camping board on Pinterest and it'll be waiting for you when you're ready.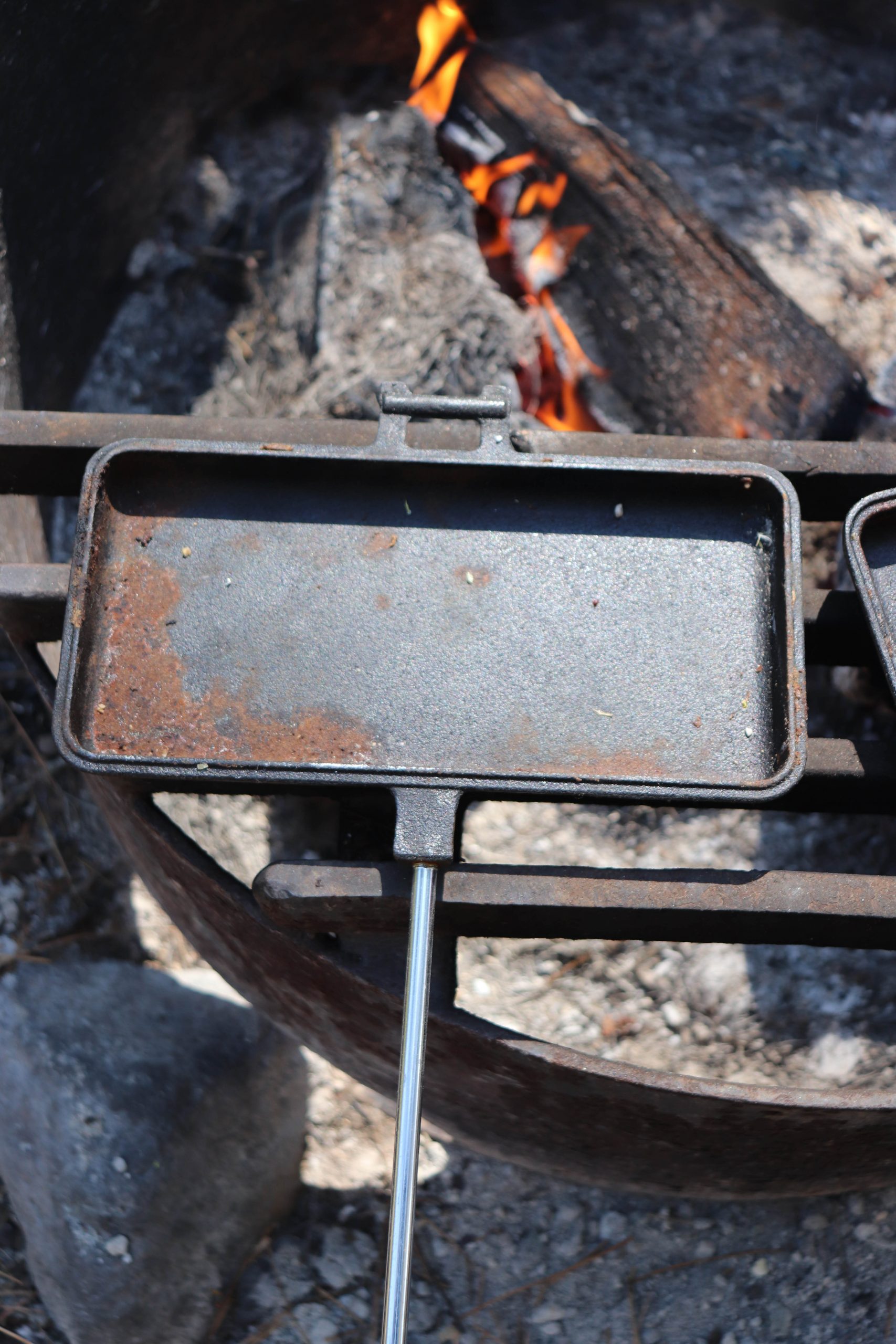 Learn how to season a pie iron with this easy step-by-step visual tutorial. It's not hard to bring cast iron back to life, we promise!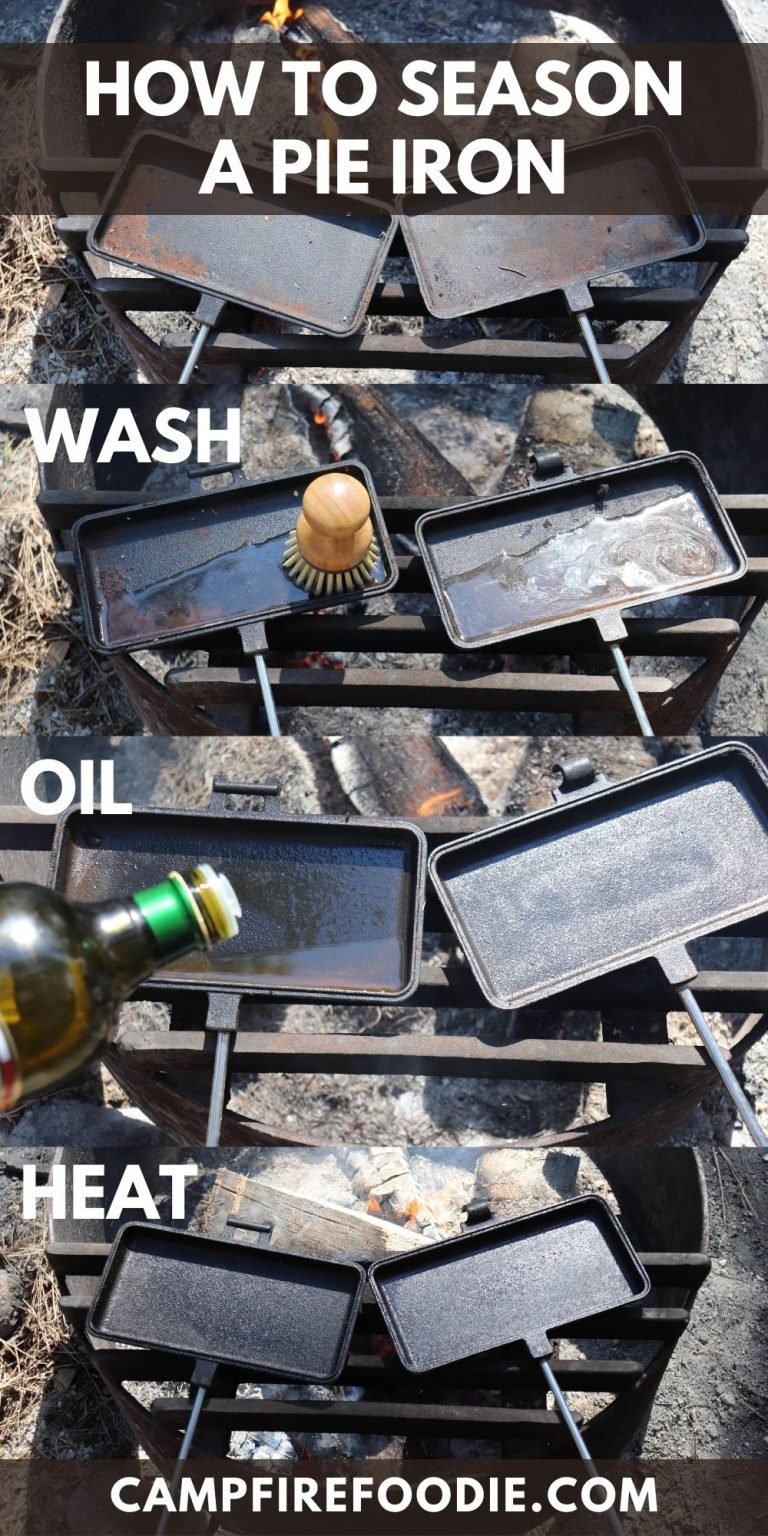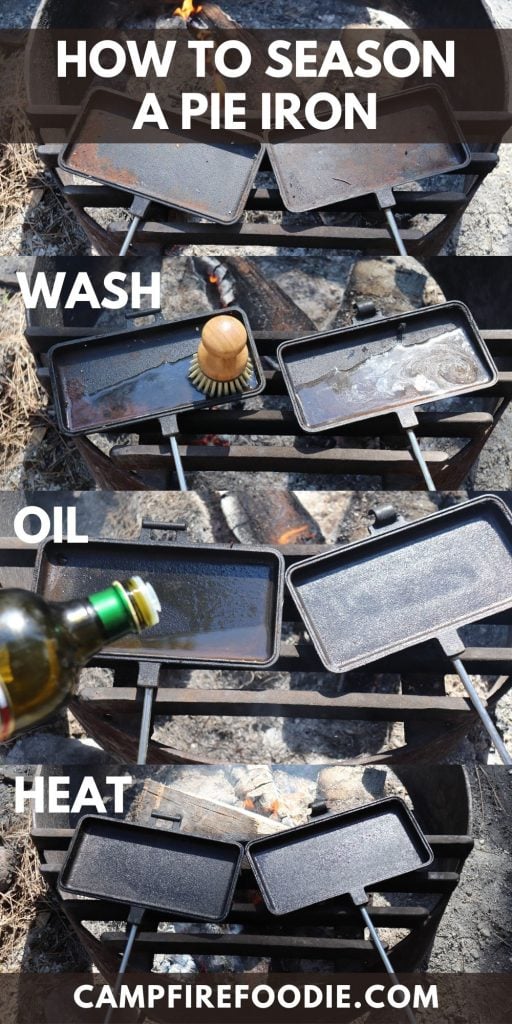 This post contains affiliate links.
Camping essentials for pie iron recipes:
How to season a pie iron: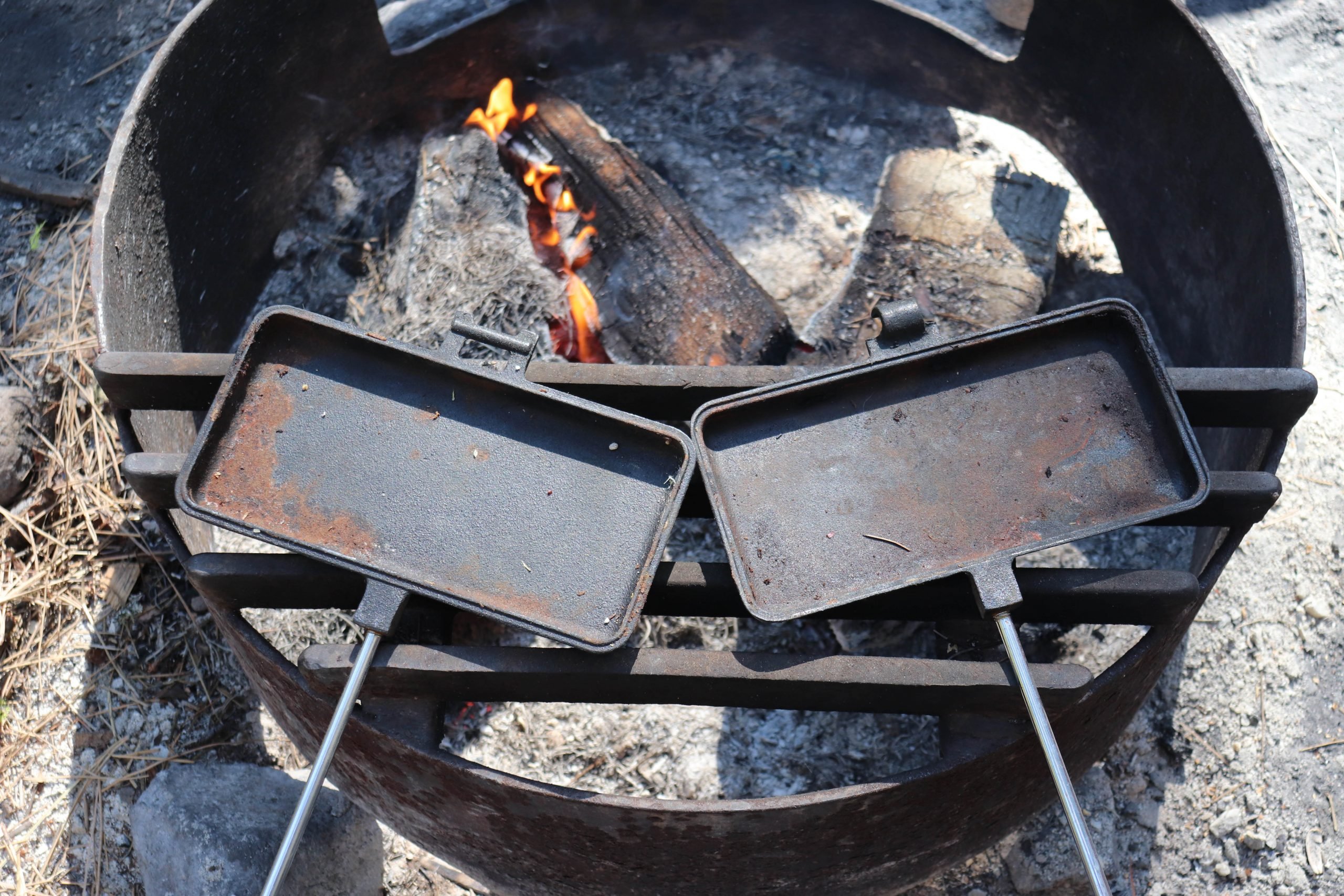 Start by heating the iron over the fire.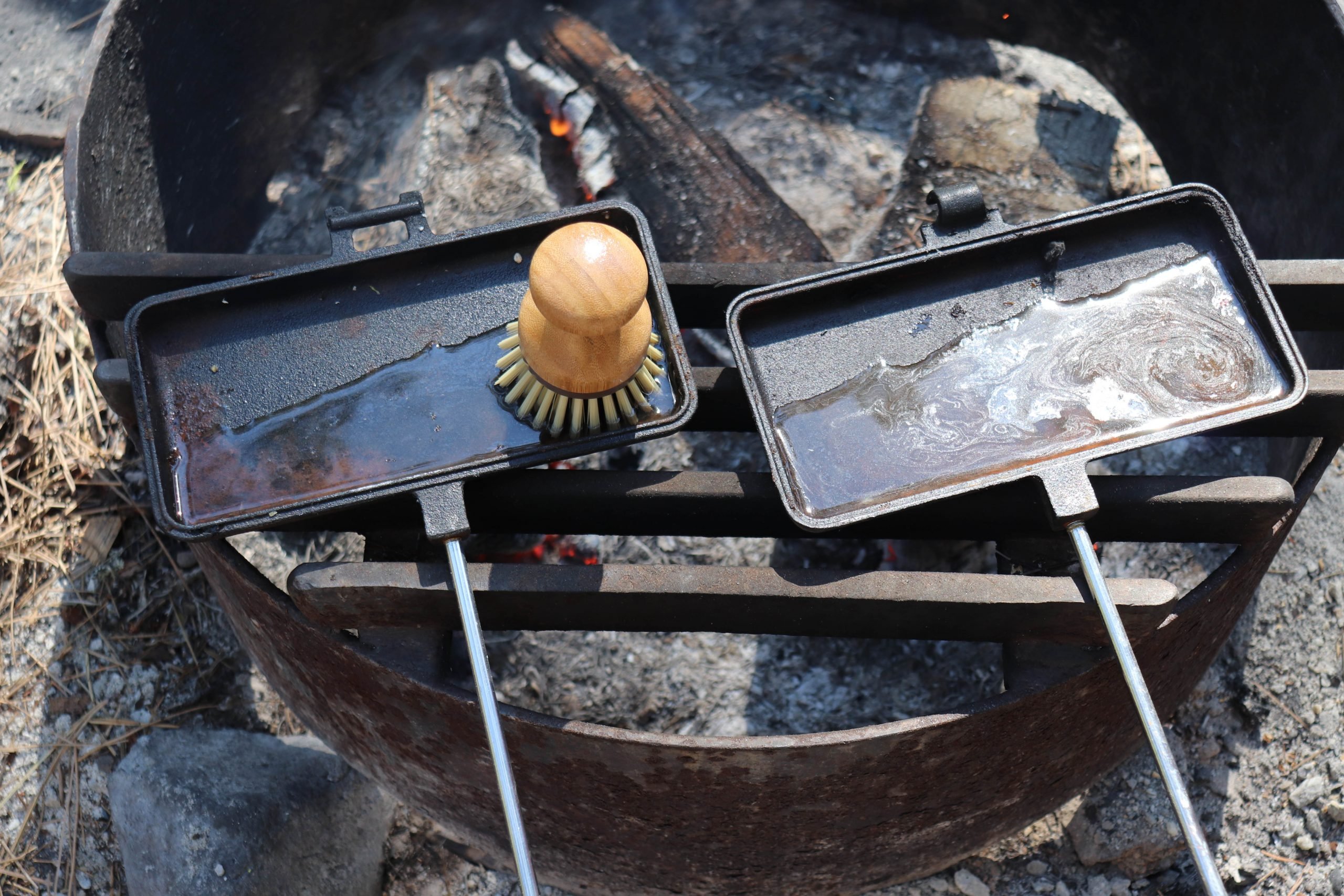 2. Add water to the iron and heat it up.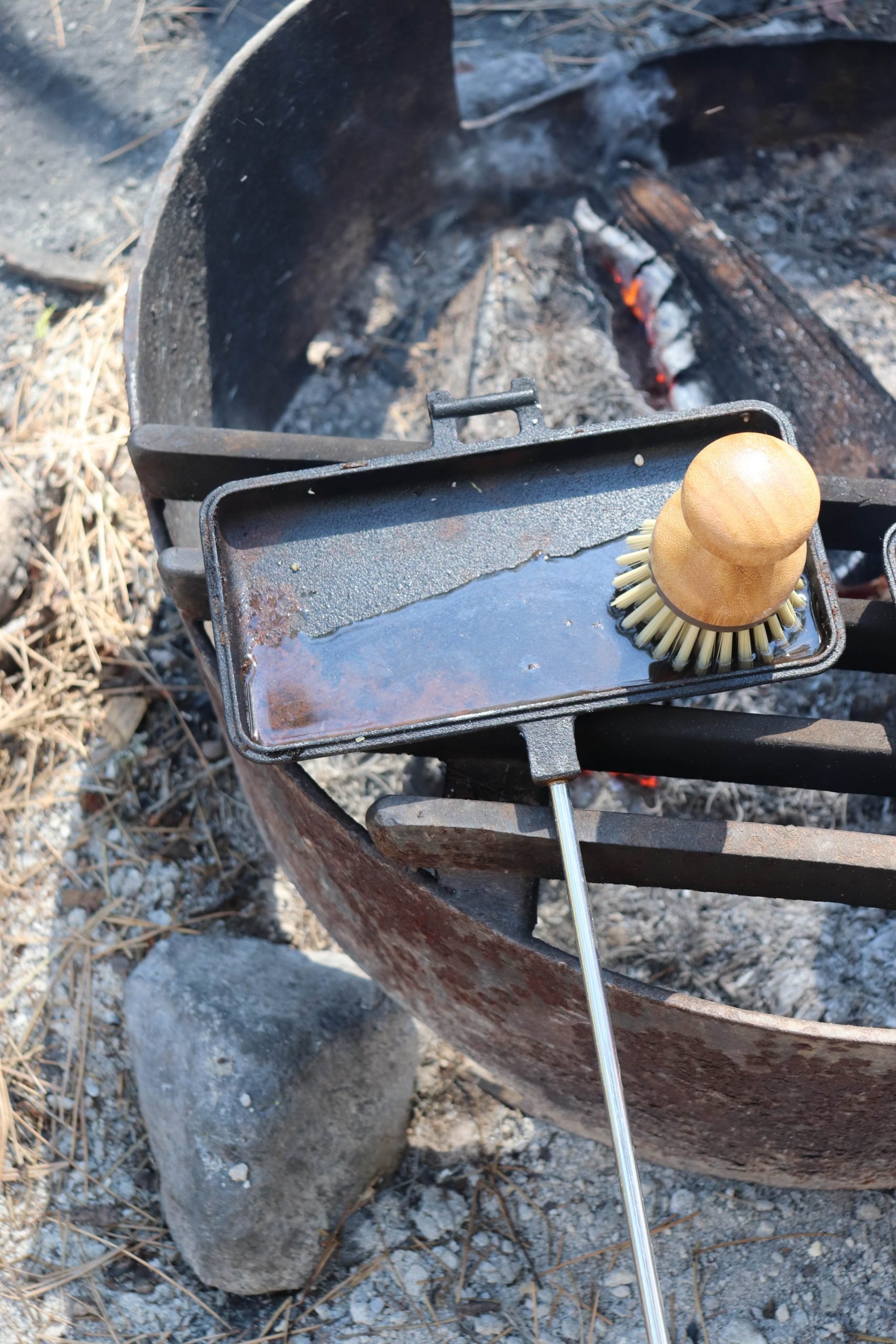 3. Gently scrub and remove any debris or rust using a brush with sturdy bristles. Do not use soap!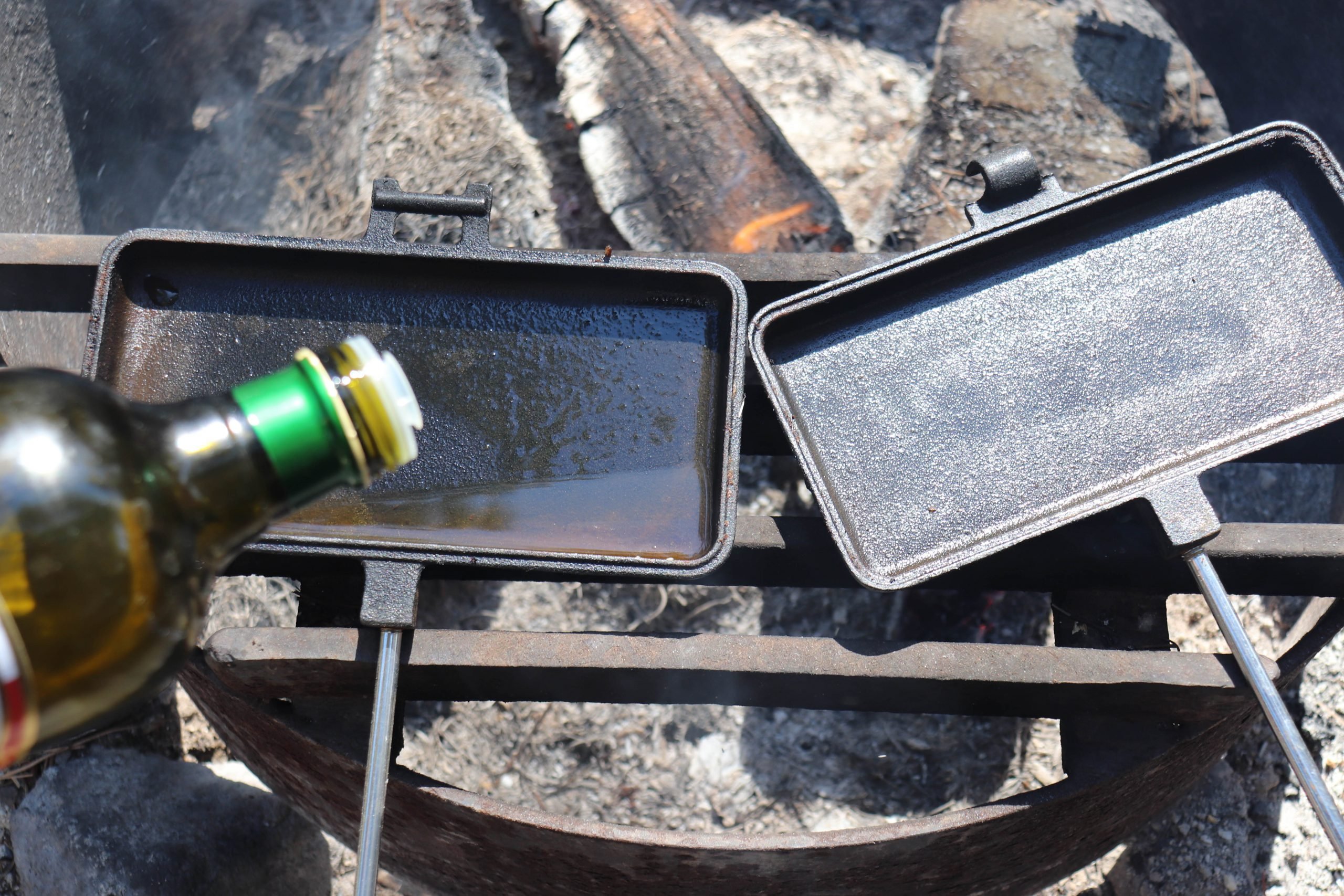 4. When clean, coat the interior of the pie iron with olive oil. We use a brush or paper towel to spread it around.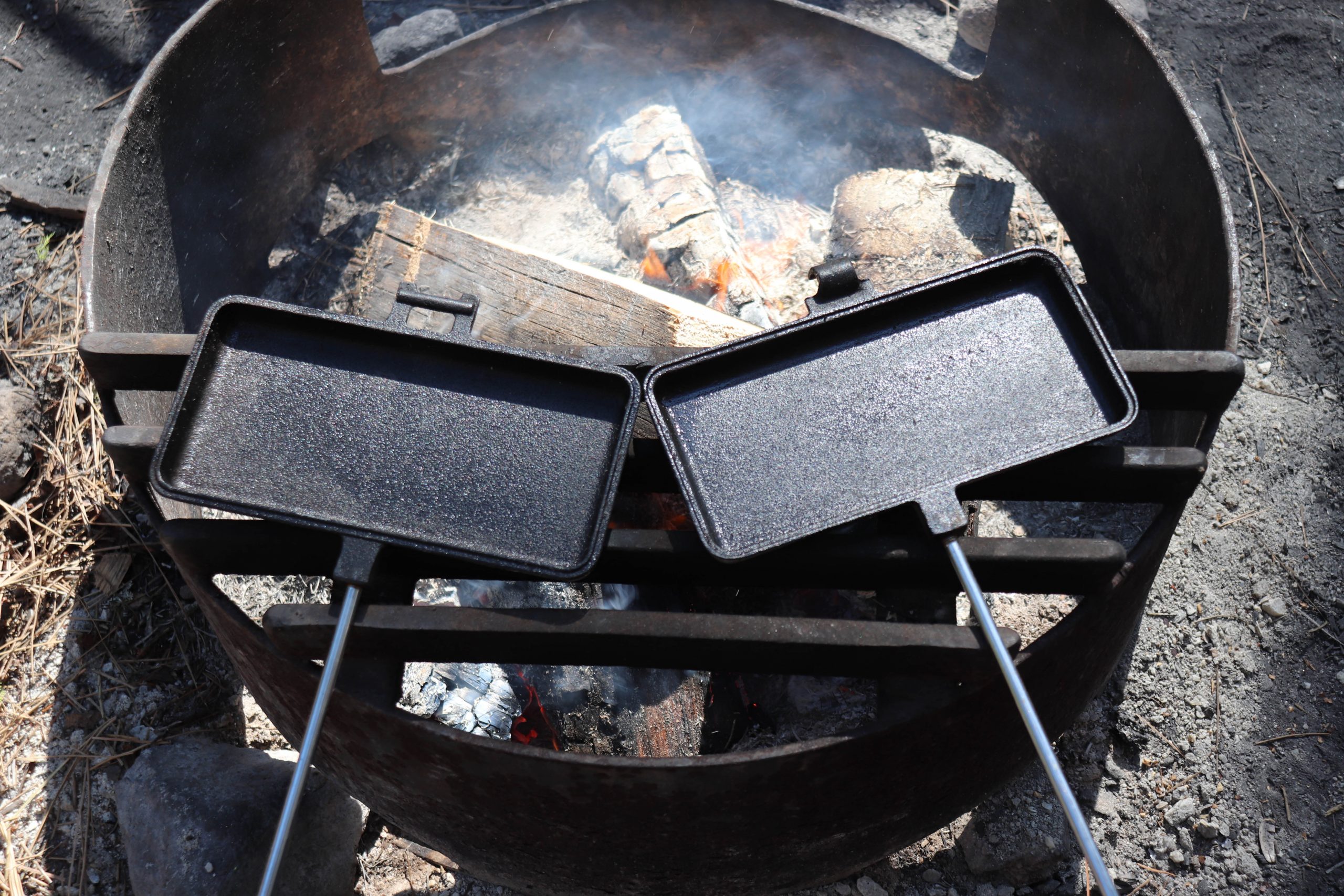 5. Heat the pie iron and allow to cure for 15-20minutes over the hot fire.
Now you have a cast iron pie iron, camp cooker that will be truly non-stick and is perfect for making camping recipes in!
Be sure to check out this 20+ Pie Iron Recipes post for tons of great ideas and recipes for using with a pie iron.
Tips for cooking with a pie iron:
When cooking with a pie iron, begin by applying non stick cooking spray or oil to the inside of both iron plates. This step is important so that your delicious meal doesn't stick to the iron and burn.
Place your recipe ingredients into the iron before closing and latching it.
Cook the recipe over an open fire. We recommend placing the iron over the fire for two minutes before unlatching, checking for doneness and flipping the iron over to cook the other side.
Use caution when handling both the metal latch and handles as they can become hot while cooking.
Be sure to check out my Etsy Shop where you can now find personalized camping gear or download Our Favorite Camping Recipes eBook!
If you liked this how to season a pie iron post, please help me share it on Facebook or Pinterest.