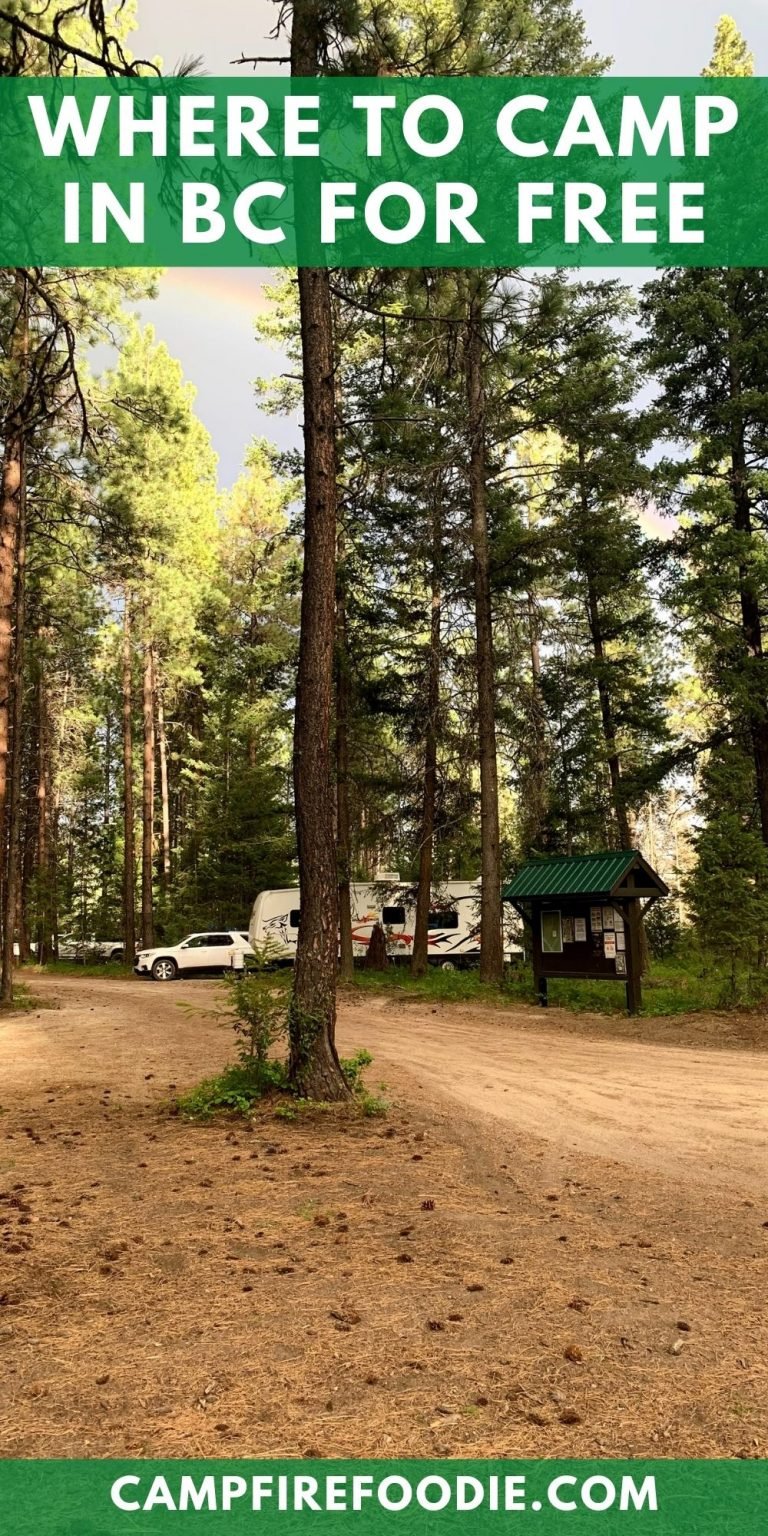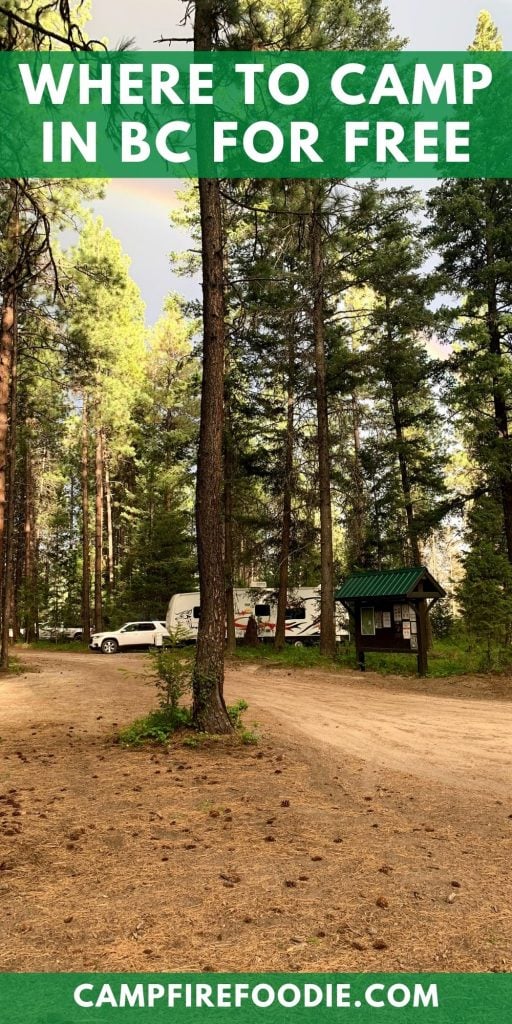 Discover where to camp in BC for free with this detailed list of tips and ideas. Camping in British Columbia doesn't have to be expensive!
Are you geared up and ready to go camping? What if there was a way to go camping for free? If you're looking for a cheap and affordable way to travel, check out these simple tips for finding free camping in British Columbia.
When it comes to reserving a camping spot, there are ways that you can save a lot of money. Save your camping fees for something else fun and learn how to go camping free of charge.
Here are the best tips for finding free camping in British Columbia:
There are so many fun ways that you can camp for free in Canada. If you want to get out and camp in nature but not break the bank, don't miss out on these free finds for camping in British Columbia.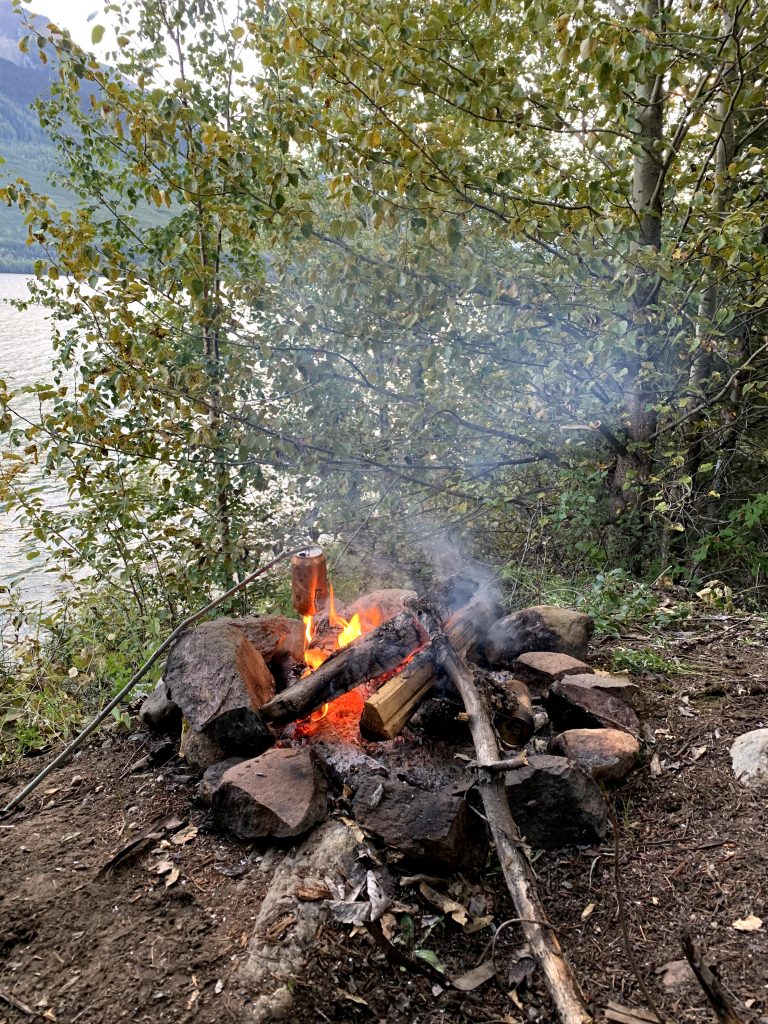 This post contains affiliate links.
Stay in the Backcountry
The best way to find free camping is to purchase a Back Roads Map Book and find hidden campgrounds in the backcountry. We have a map book for every region of BC. You can also download the app on your phone but I find flipping through a paper copy much more rewarding.
We have found the best campgrounds through the map book and even planned a natural hotspring tour looping through the Kootneys using these books. Some of our favorite free campgrounds were Kettle River Bench, Kettle River Canyon, Yellow Jacket Creek and Whiteswan Lake.
Be aware that some of these sites may be patrolled by wardens or ask for donations in leu of camp fees. You are always allowed to camp for free on crown land if you want to skip all amenities. Just be sure to stay off of private property.
Camp at Recreation Sites
The biggest thing to remember is that recreation sites all vary, depending on the size, location and distance from communities. There are some that are only for tenting, while others have the space for RV's and camper vans, too. It's important to verify this before traveling too far and finding out the spot is too small for a camper van or RV.
There is no electricity or water access at most of these sites, but you will find an outhouse usually as well as plenty of natural beauty.
These are monitored by the Recreation Sites and Trails of British Columbia department. You can find your options at recreation sites and trails.
It's also important to remember that these locations are first-come, first-serve. There are no reservations that can be made, which also means that many are generally not monitored frequently.
Some camping spots will have multiple campers in them, ranging from vans to tents, and it might mean that you'll have some close quarters with other people who are trying to camp for free as well. This doesn't mean that you're going to have a bad camping experience. It's just something to be aware of.
Some of our favorite recreations sites are Bear Creek OHV (which used to be free until this year) and Sugar Lake (which is not free and very busy but worth it).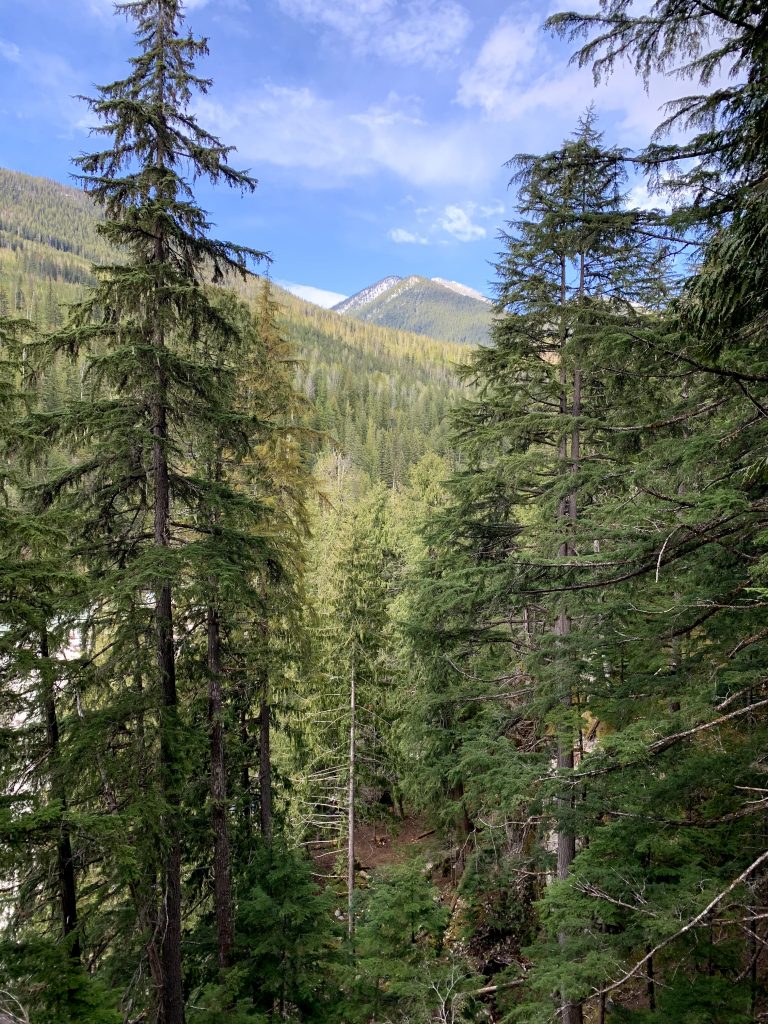 Camp seasonally
One of the easiest ways to go camping for free is just to plan your camping trips during the less popular times. If everyone is going camping during camping season, that means that the prices will be paid and the money is going to be made. If you can camp during the off season, you'll likely be able to camp for free without issues.
Many of the parks offer free camping during the off-season for those who are "roughing" it in the great outdoors. Keep in mind that if you are camping during an off-season, this likely means that there aren't people there are the campsites taking care of them or anything like that.
You might find the grass a bit longer or the trails a bit overgrown, but those are minor inconveniences when you're able to camp without a cost. Camping in the off-season can be a great way to save money and get a truly unique camping experience as well.
Provincial Park Camping
While not free, there are actually a lot of options at Provincial Parks. Some parks have electricity and water and charge a fee, while others have reduced fees with fewer amenities. You'll find that several of the Provincial Park backcountry sites for camping are free to use (or by donation like Spectrum Lake), while others offer reduced rates during certain times of the year.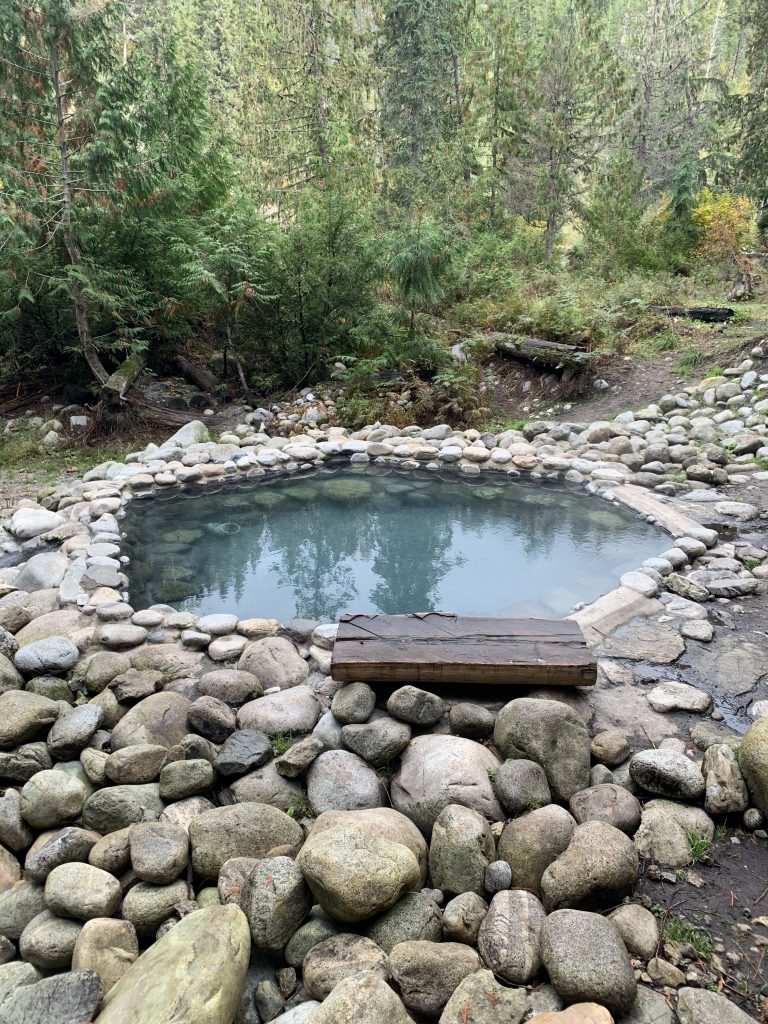 Here are a few places that you can camp for free:
Beaverdam Lake – If you're looking for a place to camp and fish, this is the perfect spot. Find the location here and plan your next camping trip. There are enough spots for up to 7 campers.
Battleship Bay – This camping spot is secluded and there is only space for just one camper. Toilets are available and if you have a boat, there is a gravel area for it as well.
Cripple Lake – The cool part about this campsite is that it sits on an old mill site. If you're looking for something unique and free, this is it.
Little Big Bar Lake – This is another great camping site for campers and those who love to fish. There are six spots here that are first-come, first-serve.
You'll have to find which areas you want to camp in and then do the research to see if there is a fee. Ask about if they have free camping after certain times of the year so that you can make a mental note to go back and visit those spots at that point in time.
I hope that you found this post on where to camp for free in BC helpful! Please help me share it on Facebook and Pinterest.