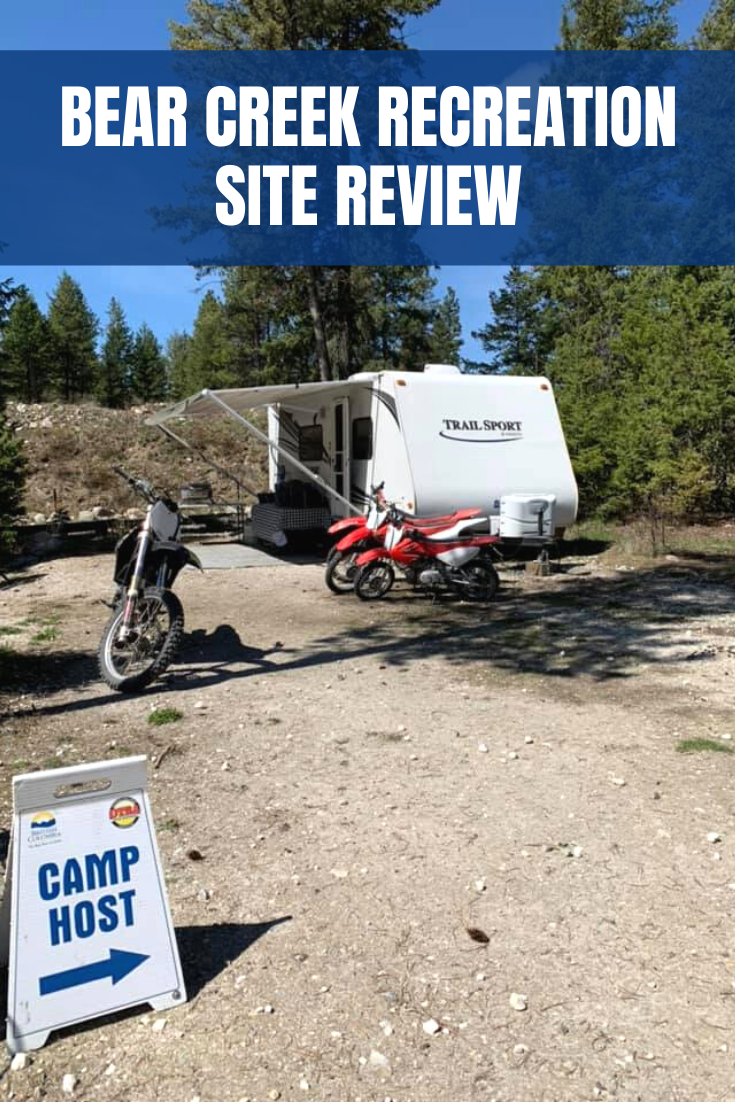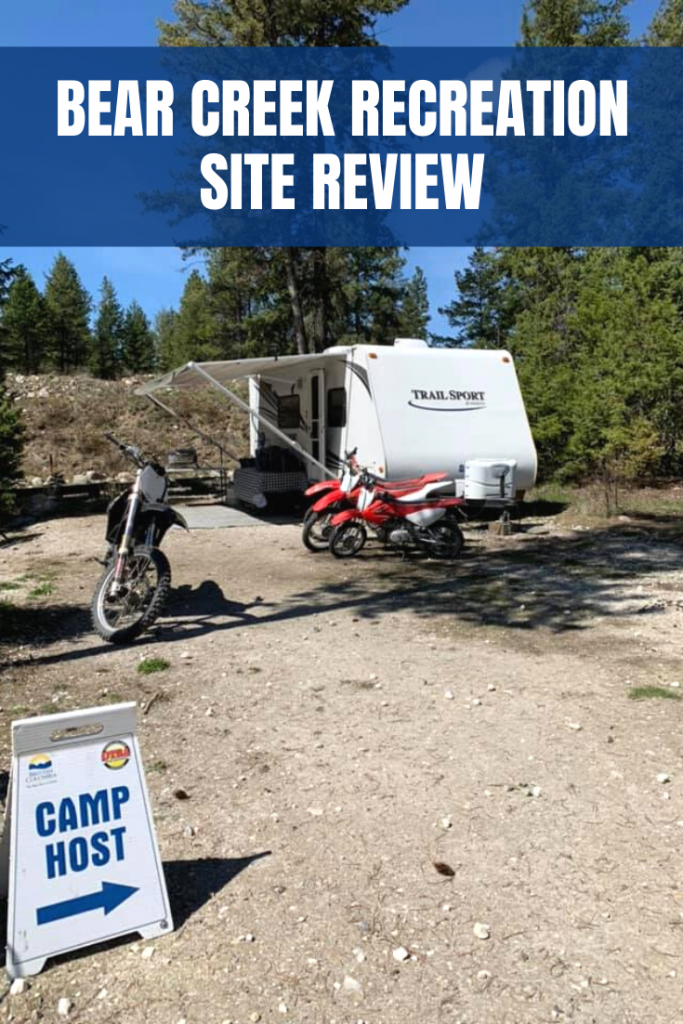 Today I am sharing our Bear Creek Recreation Site Review. Be sure to check out more of our Camping Reviews for details on other campgrounds and products!
This year is going to be chock-full of camping adventures for us. It's the first summer where we all have dirt bikes so I am on the look out for user friendly sites around the Okanagan. Today we're talking about the Bear Creak Recreation Site Campground which we've already visited a few times this year! Located a 45 minute drive from my house up Westside Road near Kelowna, its the perfect spot for us to practise our dirt biking skills and get to know members of this fantastic community!
This photo was taken from a trail above the campground, you can see the camping area to the left of the gravel pit. With over 300 kms of trails this campsite is perfect for outdoor enthusiasts who enjoy dirtbiking or quading. A trail pass (daily or annual) is required when riding here and more information can be found on the Okanagan Trail Riders website. Be sure to check it out before planning your trip.
Bear Creek Recreation Site Review:
The campgrounds are exceptionally clean, level and large to provide lots of room for ATVs and bikes. The site host is helpful and friendly and a good resource if you have any questions about the regulations or trail system. Campsites are paid by donation and first come, first serve. This is "dry camping" as there are no services on site and cell reception can only be found back down the forest service road or while out riding on top of the mountain *wink*.
If you are not into atving or dirt biking I would not recommend this site as that is what everyone is doing. Spring and Fall months are exceptionally busy with summer not quite as much as it gets dry and dusty. I have finally bought myself a dirt bike so that I can keep up with the boys… gearing up in everything turquoise of course!
Beginning of the season I got to ride a friends quad and it was so much fun! We hit all kinds of weather in April and drove through mud, snow and run off. I am sure that we will have many more dirt biking adventures this summer. Follow me on Instagram to check out what we're up to….
This post was updated July 2020 and originally shared on Homemade Heather in 2017.