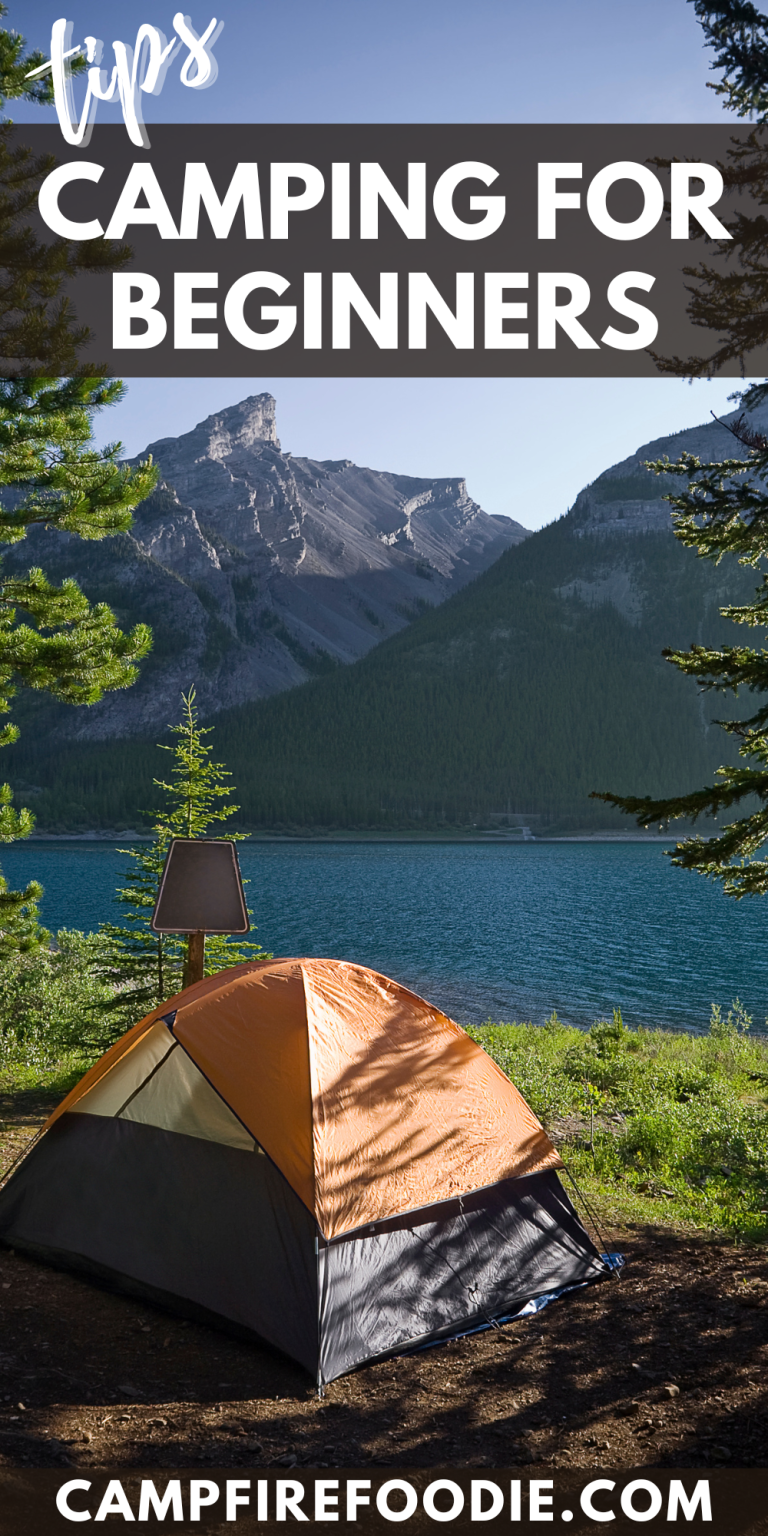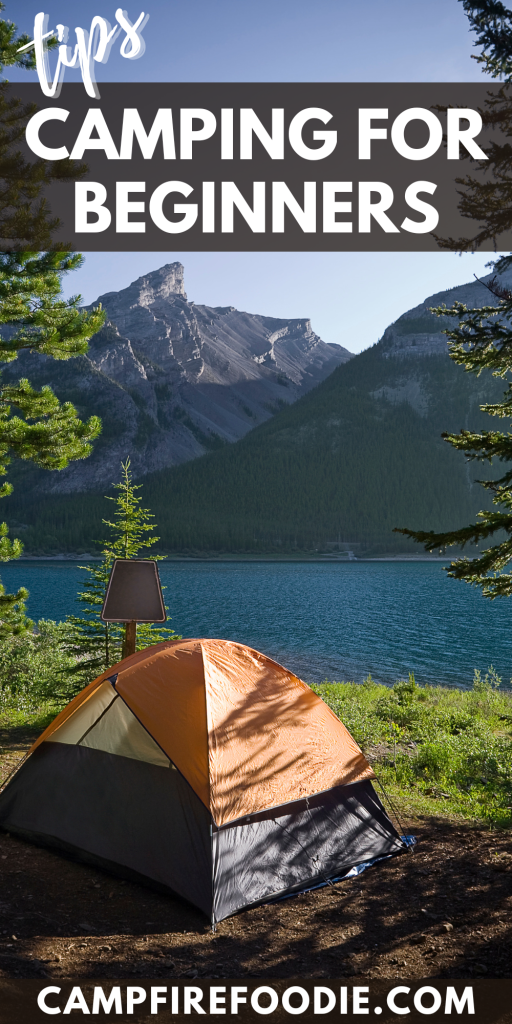 These camping tips for beginners will help you get started on preparing for an awesome adventure in the wilderness!
There are many ingenious ways to tame the wild aspects of camping in the great outdoors. Planning ahead can make the difference between a comfortable experience of the great outdoors or tragedy in some cases making your trip a bad memory.
Here are some things you may consider bringing with you on any camping adventure to make your experience a more pleasant memory. Be sure to check out our Packing List for Camping as well!
Start by reading this post, 75 Tips & Tricks for Organizing your Travel Trailer!
Rope
Always bring at least fifty or more feet of 200 to 300-pound test rope that can have countless uses in the great outdoors such as tying between trees as a clothesline to hang your sleeping bags or blankets to air out and give a nice fresh smell when slumbering and avoiding nasty mold that can accumulate during damp night air.
The rope is also great for tying off boundaries where cliffs and or dangerous terrain especially when camping with children. They're useful in hanging food in a bear cache or fastening tent flies as well.
Tarps
Bring at least a couple of 8′ X 8′ tarps to keep your sleeping bags off the ground, to use as windshields when tied to trees or rocks with rope, or to use as walls for a shower for privacy.
Black-colored portable shower bags can warm shower water using the sun which can even make the water too hot to bare, so be careful to check the temperature of the water before stepping into the shower. There is nothing like wearing clean clothes after a nice warm shower while sitting next to a campfire in the evening before turning into a nice clean bed or sleeping bag.
Netting
Netting is always a great idea for many various uses such as placing food to tie up into trees whenever there are wild animals around such as bears or raccoons making the outdoors a safer environment at night while sleeping in tents or under the open skies. Never keep any type of food or stains around sleeping areas.
Netting can also be used to clean or rinse clothes whenever there are no washing machines available by placing your items inside netting tied off to a tree or rock with plenty of rope in fast-moving river water or even a lake.
Extra supplies
At least ten metal or plastic tent stakes can keep your tents, tarps, or other items from blowing away by sudden winds especially while camping in the open or next to bodies of water.
Always bring a loud umpire-type whistle with you in case of an emergency or to scare off wild animals who don't like the ear-piercing sound an ultra-loud whistles makes.
Two-way radios can be very useful whenever you need to call for an emergency where you can't get a signal from your phone service providers.
A well-planned camping trip can be a great relaxing experience. Above all, always bring along a well-supplied authorized, and approved first aid kit on any camping trip.
Check out our Best Camping Gear List for even more details!
Clothing
You'll want to pack clothing that is appropriate for the activities you will be doing. Be sure to include warmer clothes for the evening as well as long-sleeve shirts and long†pants for when the mosquitoes come out. Swimwear and sandals? Extra shoes? Layers of clothing work best.
Meals
When planning your meals keep in mind the activities you have scheduled for each day. There is something about the great outdoors that inspires a healthy appetite so be sure to pack plenty of food and beverages.
Cooking breakfast can be a lot of fun, but it takes much longer to do on a camp stove than it does in your kitchen. Having instant cereals and fresh fruit might be better for†a day when an early morning hike is planned.
Always bring a backpack with snacks and water when going out for a hike.
As you plan your meals you will get an idea of what cooking equipment you will need. Check out our camp cooking checklist.
Keep in mind that you will need to buy ice to keep perishables from spoiling. You can also freeze meat and milk ahead of time to keep them fresh longer. Try to keep coolers out of the sun.
More tips for camp cooking:
Do not store food in any tents! Raccoons (and bears) are very adept at ripping open tents, backpacks, and even food lockers to get at food. They generally don't get into canned items but all other food should be locked in your car when not in use. Dishes should be cleaned well after each meal so that they don't attract animals and other pests.
Be prepared in advance
Here are some miscellaneous items that are good to have around: a clothesline, clothespins, a hammer for tent stakes, a first aid kit, a container of wet wipes, extra matches, a barbecue lighter, a barbecue grill (many campfire grills are damaged or the spaces are so big the food falls into the fire), extra toilet paper, air mattress (if you're not used to sleeping on the ground.)
If you are planning on tent camping, make sure to set up your tent before you take your trip. Not only will it help you familiarize yourself with setting up a tent but it often will reveal broken poles that need replacing or stakes that are missing.
Check out this RV Organization Post if you're taking the travel trailer.
These are often not available in camp stores and should be purchased ahead of time. If you would like your children to put up their tents, simple dome tents are the easiest.
Once you arrive at your site you should review the rules of the park, find the bathrooms, ranger station, camp store, etc. This is also a good time to review safety rules with children.
Pests Can Ruin A Camping Trip
The most common types are mosquitoes and yellow jackets. You can purchase repellent or use citronella candles to help out with the mosquitoes.
Dressing in long shirts and pants at dawn and dusk will give you more protection as well. Yellowjackets like food, especially meat and sweets!
Some people recommend spraying the area you will be eating in with a yard repellent fifteen minutes before the meal.
If you do this, make sure to follow safety precautions so that you don't end up spraying any people. If you hate using chemicals, you can try setting up a feeding station away from where you will be eating.
Fill a few bottles with soda and the yellow jackets will often hover around the bottles instead of over your dinner. Ensuring that all trash is in tightly sealed cans will also help to keep the pests away.
It gets dark!
Make sure to bring plenty of flashlights, extra batteries, and a lantern for evening light. As the darkness comes, visibility is a lot less, and tripping or falling accidents can occur.
Playing cards, coloring books, or sing-a-long tapes can make great evening activities for younger children when you want them to settle down a bit.
Many parks do not have cell phone reception. Find out if the park has payphones and where they are located.
Always be willing to change your plans if your schedule gets too full. Relax, enjoy and don't forget the camera!
We hope that you found these tips useful!! What else would you add to the list??