These dutch oven breakfast recipes are ideal for making while camping. Create delicious one pot style meals that the whole family is sure to love!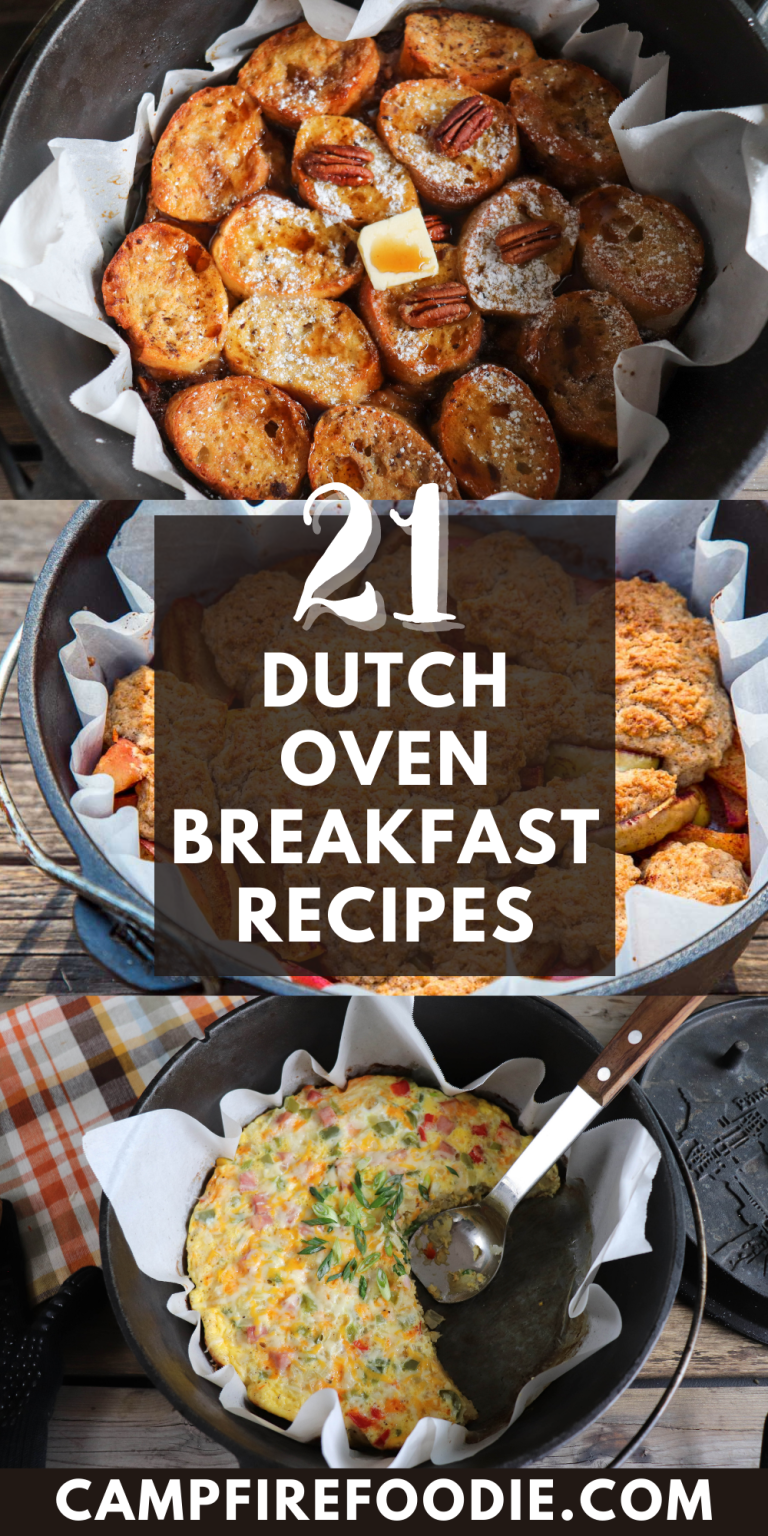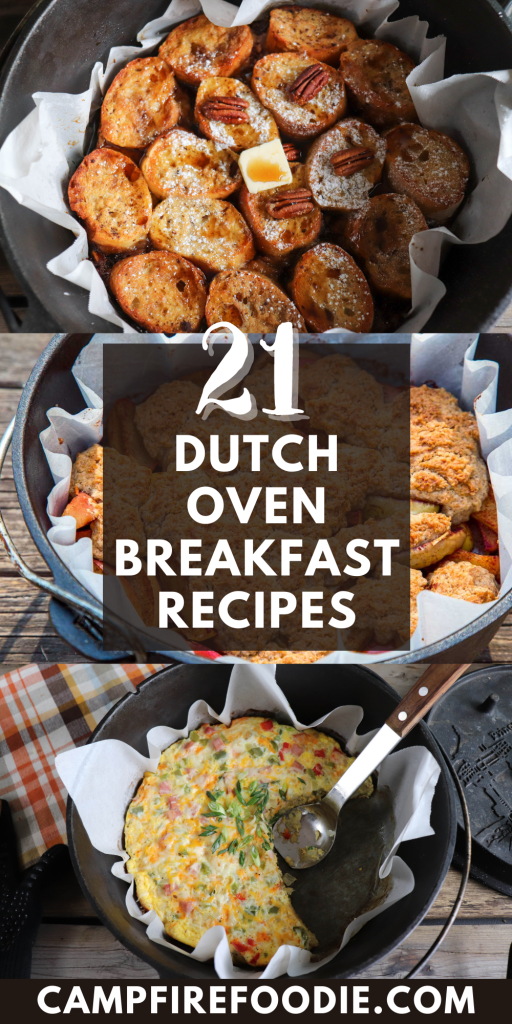 A cast iron dutch oven is a great tool to have in your camping gear. One of the best things about this versatile pot is that it can be used on the fire or camp stove, making it the perfect choice for outdoor cooking.
If you are a lover of the outdoors life, like my family is, these delicious recipes are for you. Be sure to include these camping breakfast ideas in your meal planning for your next camping trip.
Too busy to make this right away? Pin it for later! Pin this post to your favorite board on Pinterest and it will be there when you're ready!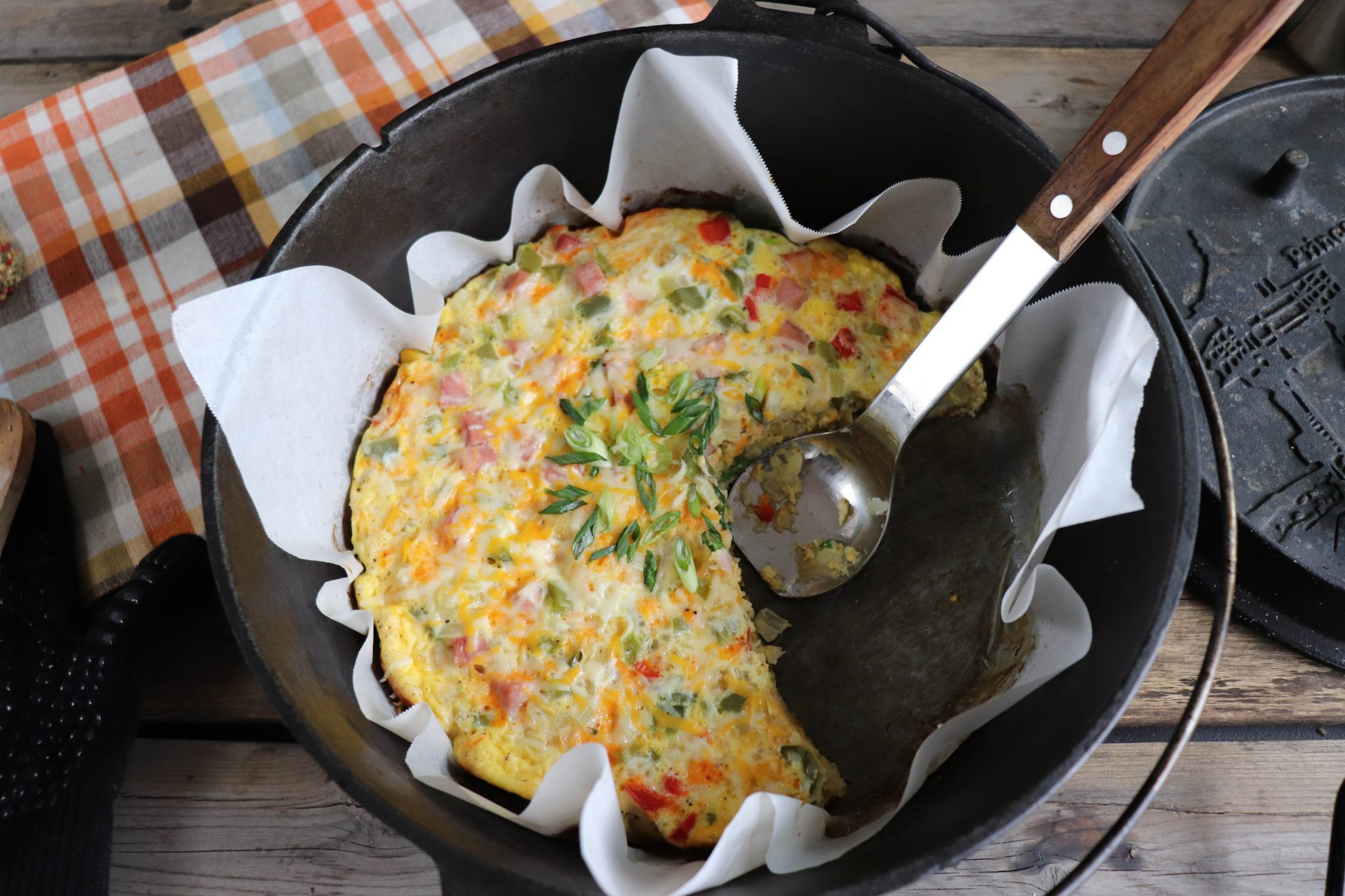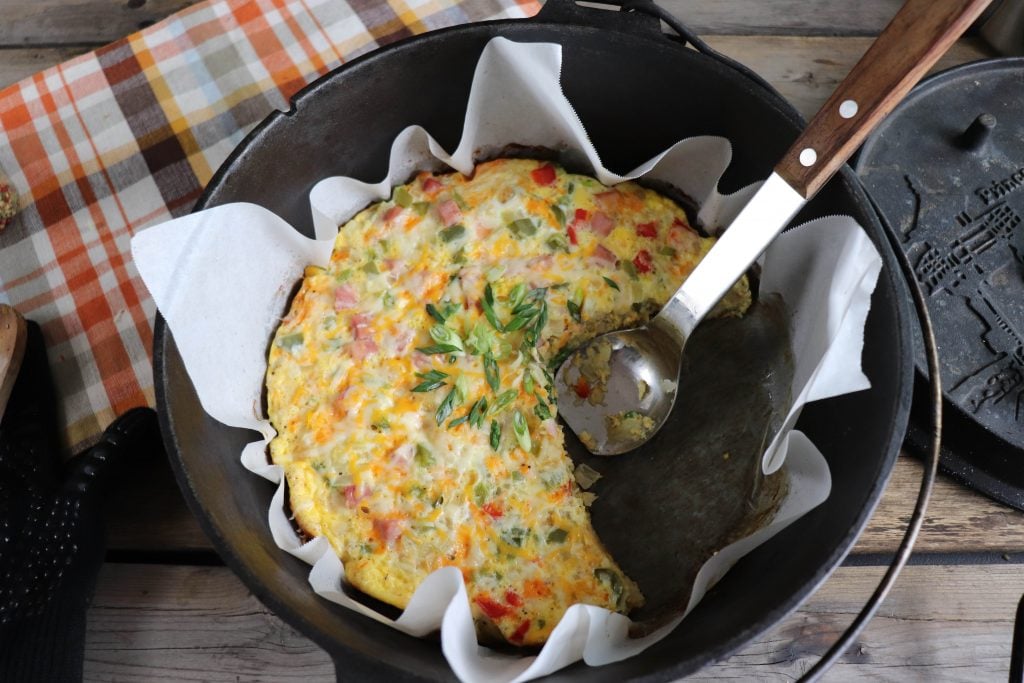 Dutch oven cooking is ideal for large groups or big families when camping in the great outdoors. It's easy to make a hearty breakfast recipe that the entire family is sure to love using a cast iron dutch oven.
This post contains affiliate links.
Camping essentials for dutch oven recipes: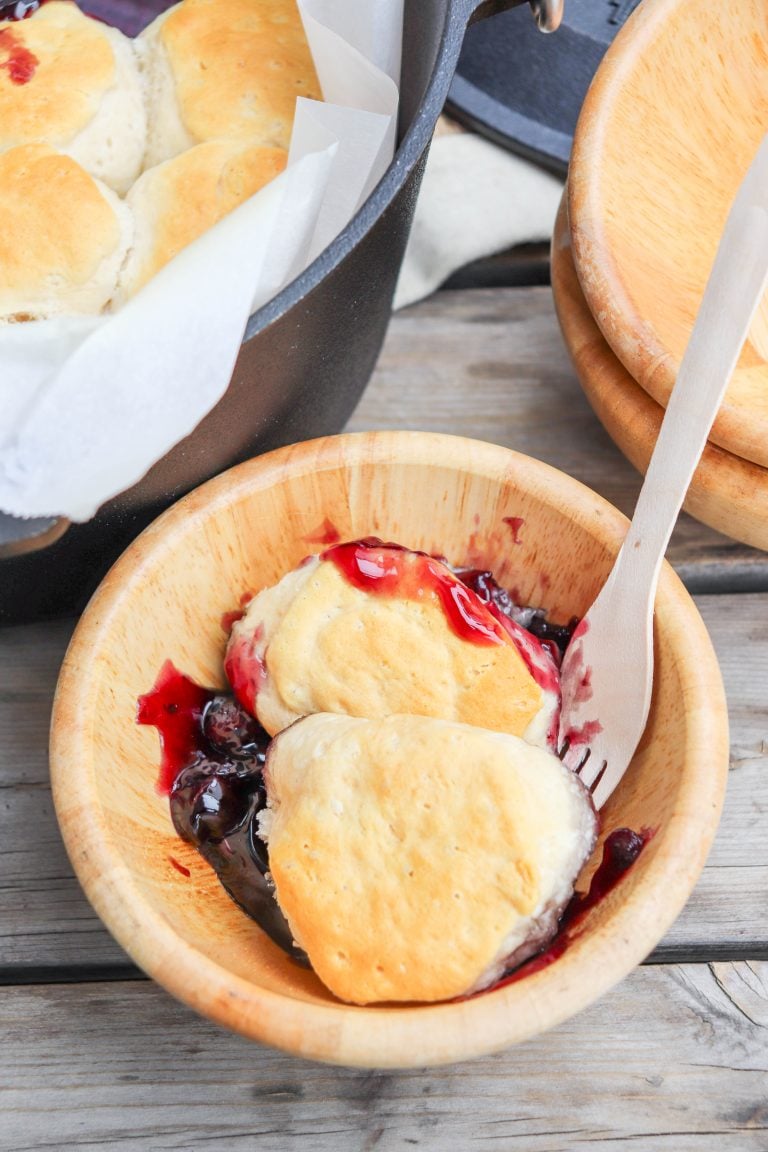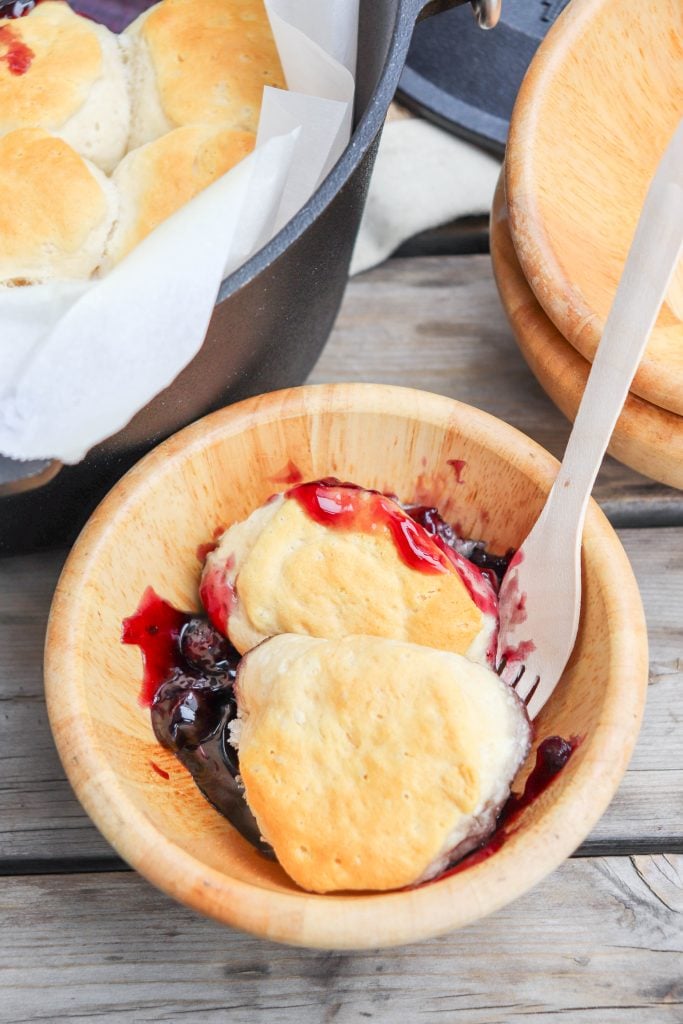 Tips and tricks:
When planning for your next trip, make a list of all the ingredients needed for all of your camping meals. This will be your packing list. It also makes it much easier to see exactly what groceries you need to buy and to make up a shopping list.
When it comes to camping meals, do as much food prep as you can at home. This is an easy way to save time and effort on cleanup when you don't have quick access to hot water.
Lining the bottom of the dutch oven with parchment paper is a great way to simplify cleanup.
Heat resistant gloves are a great way to prevent burns when handling a dutch oven.
Ingredients to Have On Hand:
Bread
Refrigerated cinnamon buns
Vegetables like green and red bell pepper, green onions, and white onions.
Hash browns or potatoes
Eggs
Milk
Cheddar cheese or mozzarella cheese
Meat options such as ground beef, ground sausage, ham, and bacon
Condiments like ketchup and syrup
Seasonings like cinnamon, salt, and pepper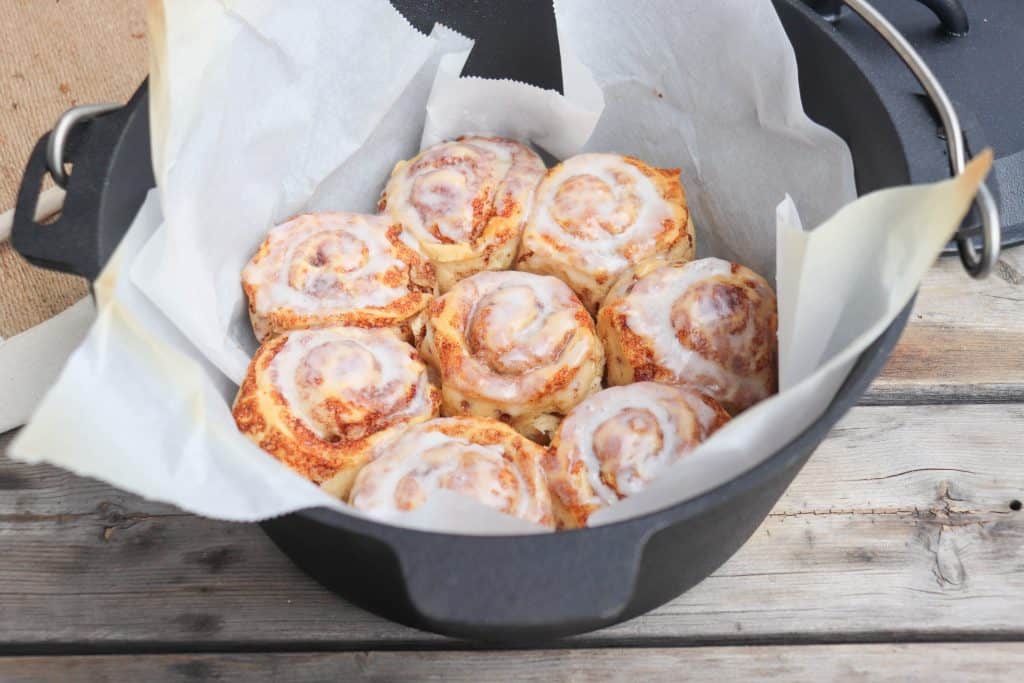 Dutch Oven Breakfast Recipes:
Dutch Oven Cinnamon Buns – It doesn't get much easier than these dutch oven cinnamon rolls! They are beyond delicious and easy to make. This simple recipe is perfect for feeding a crowd of hungry campers! You can make them for breakfast, dessert, or just for snacking on.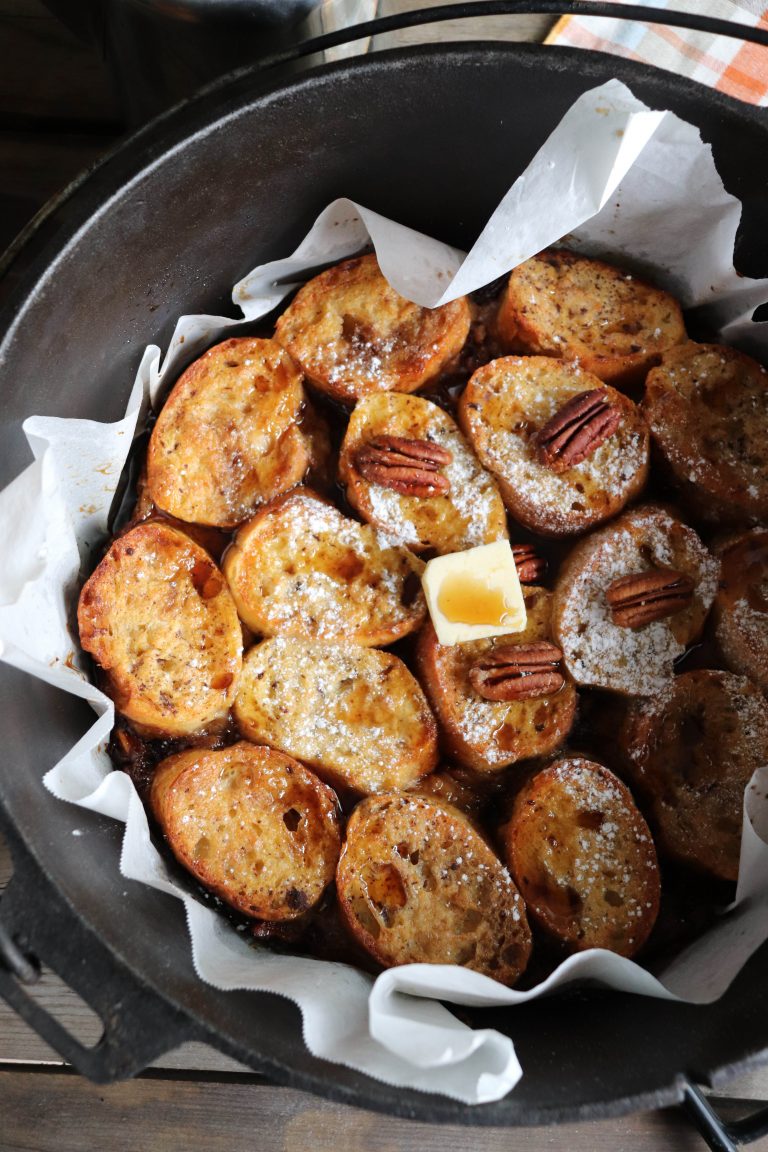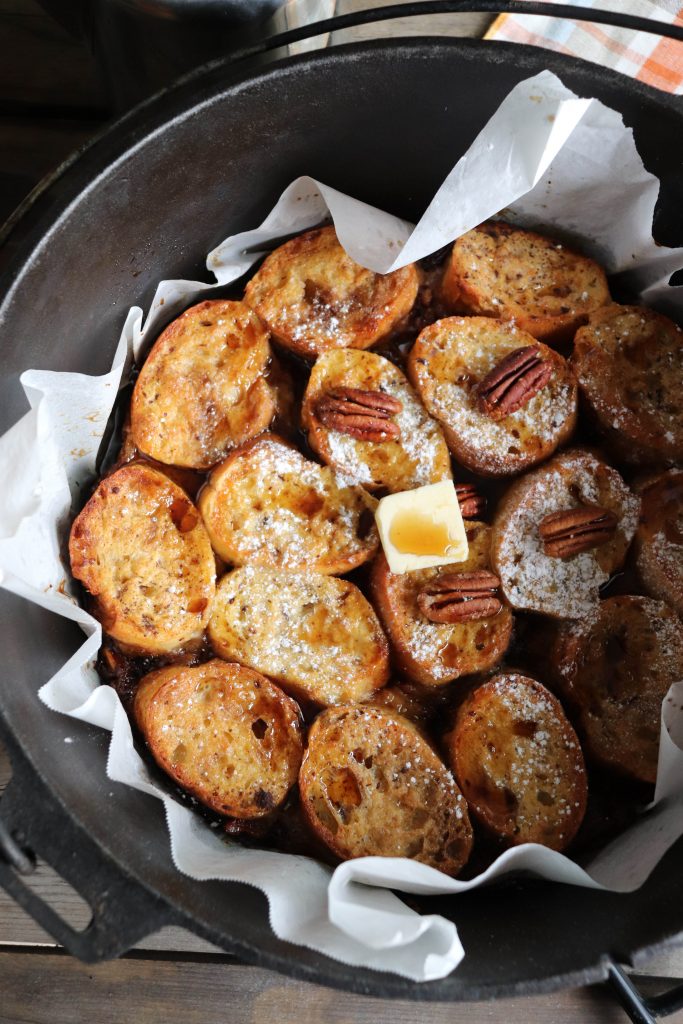 Dutch Oven French Toast – This overnight dutch oven french toast casserole is sure to become one of your favorite camping recipes. It's delicious, easy to prepare, and a hit with the whole family! Sweetened with brown sugar and maple syrup, this is the perfect way to make french toast when camping. It works equally as well at home too!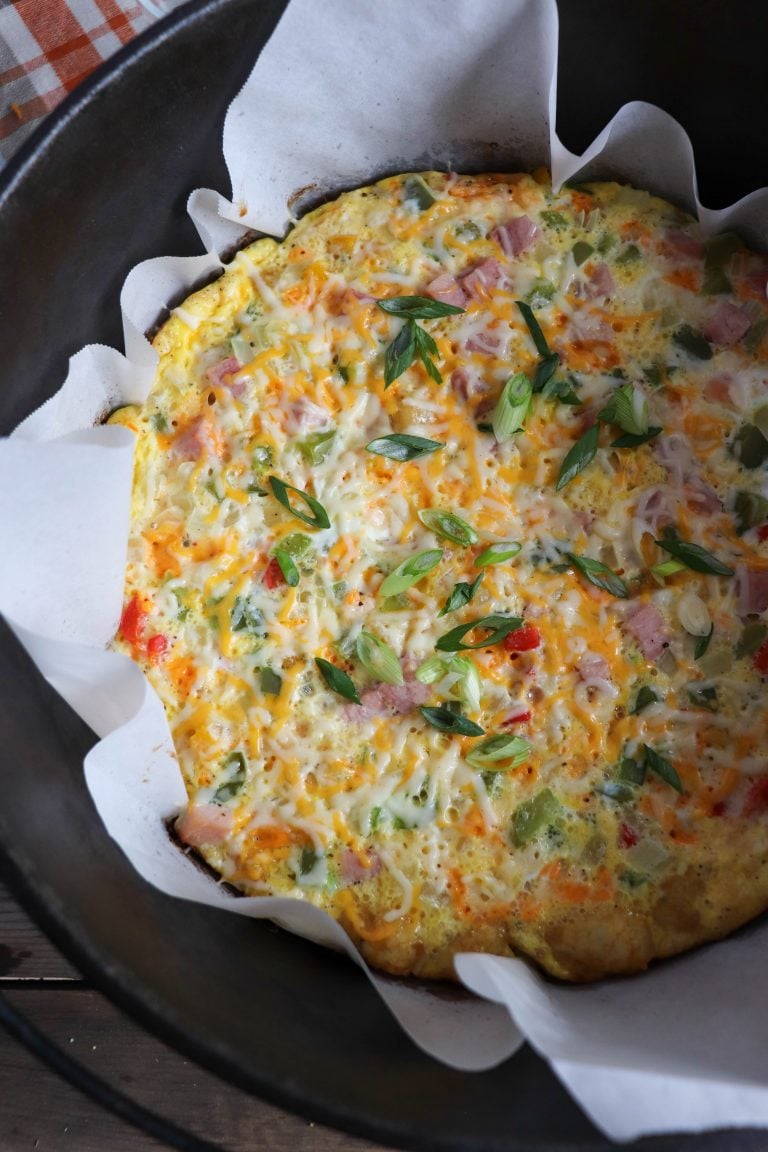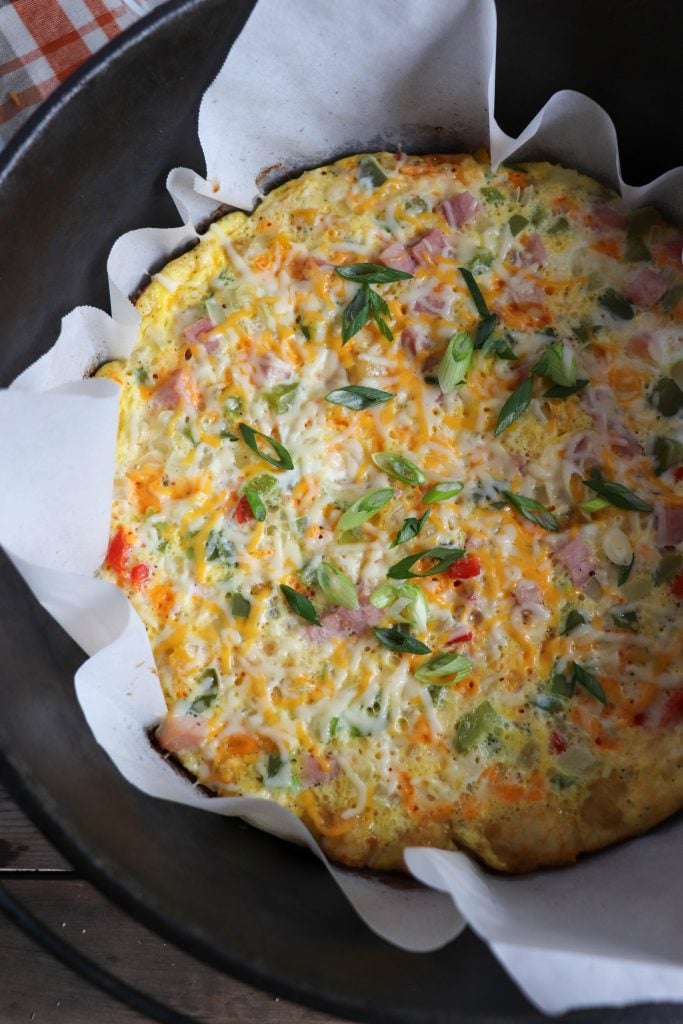 Dutch Oven Breakfast Bake – We love to do the prep work for this meal ahead of time and make this easy breakfast even simpler while camping! A delicious dutch oven breakfast bake is the perfect recipe to serve the family for brunch.
The next time you are getting ready to head out to the great outdoors, I hope you give these tasty dutch oven camping recipes a try.
If you love these dutch oven breakfast recipes, please help us share them on Facebook or Pinterest.
More dutch oven breakfast recipes...