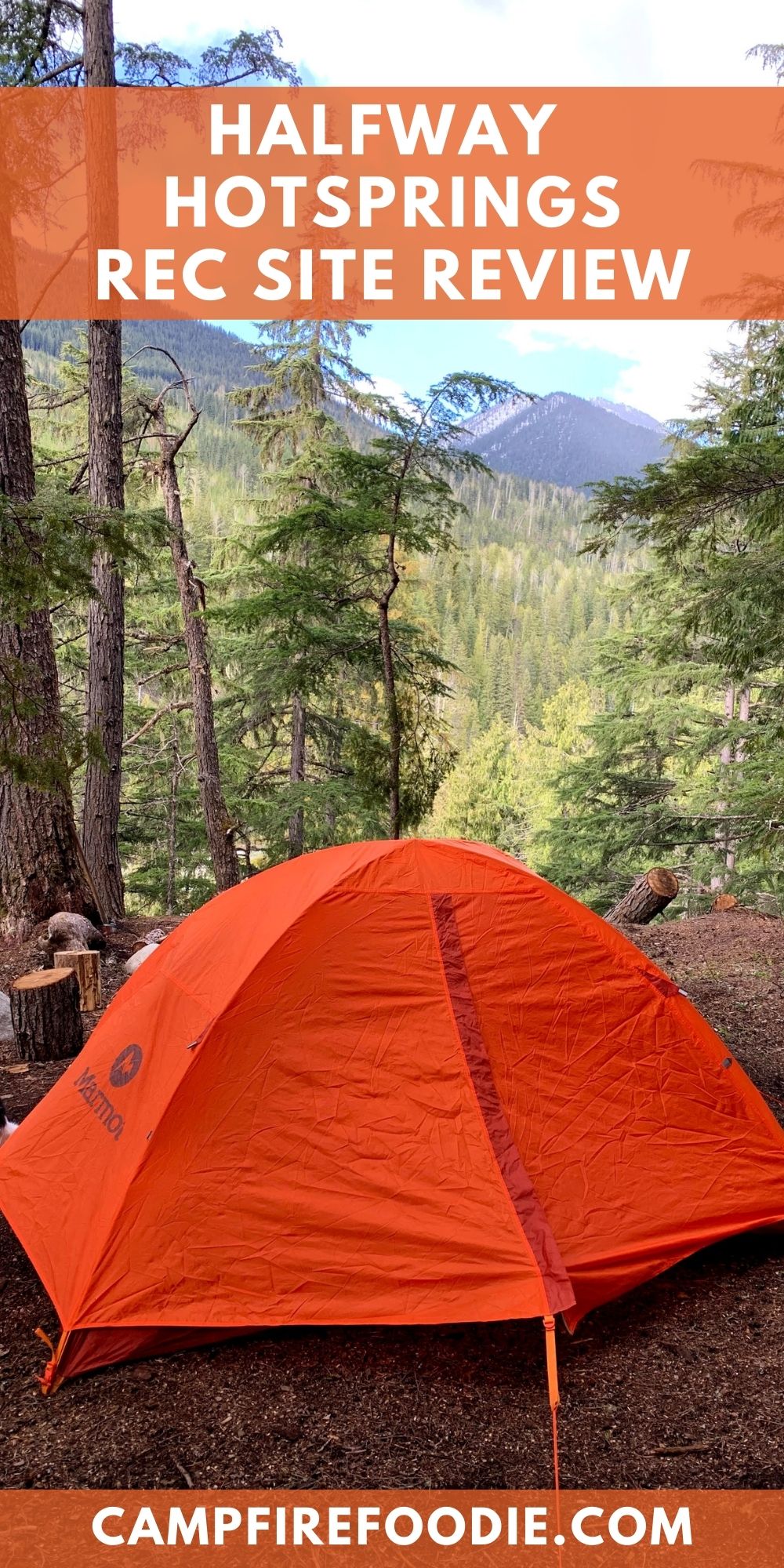 Halfway Hotsprings is a recreation site located along the Halfway River between Nakusp and Revelstoke. From the highway visitors can drive 11km down a forest service road to the campsite and/or parking lot.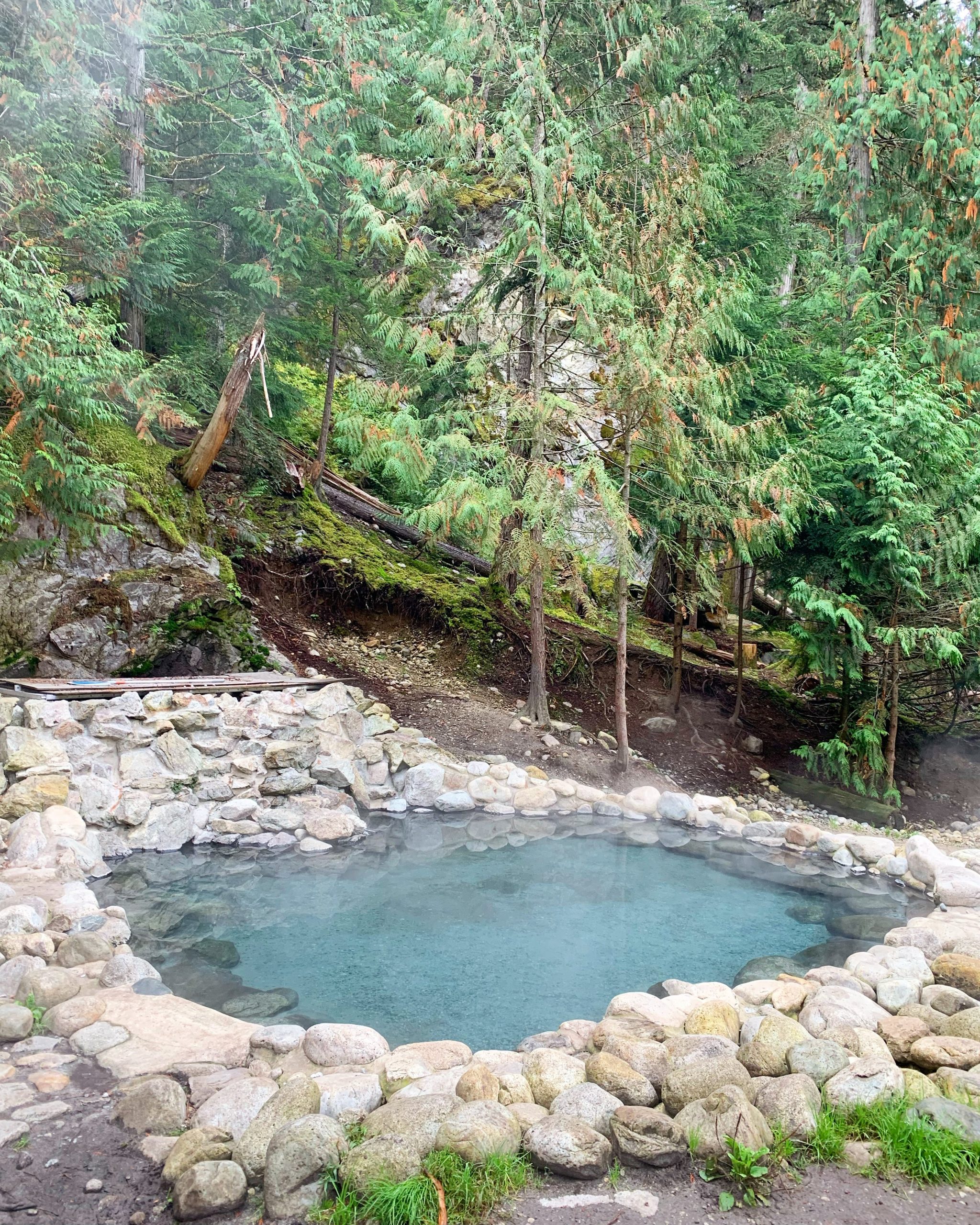 The hotsprings were recognized as a BC Park in 2016 when the spot became an official recreation site. The site host, Bob, is very friendly and does an excellent job of maintaining this unique place. You can find more specific details on the Halfway Hotsprings web page.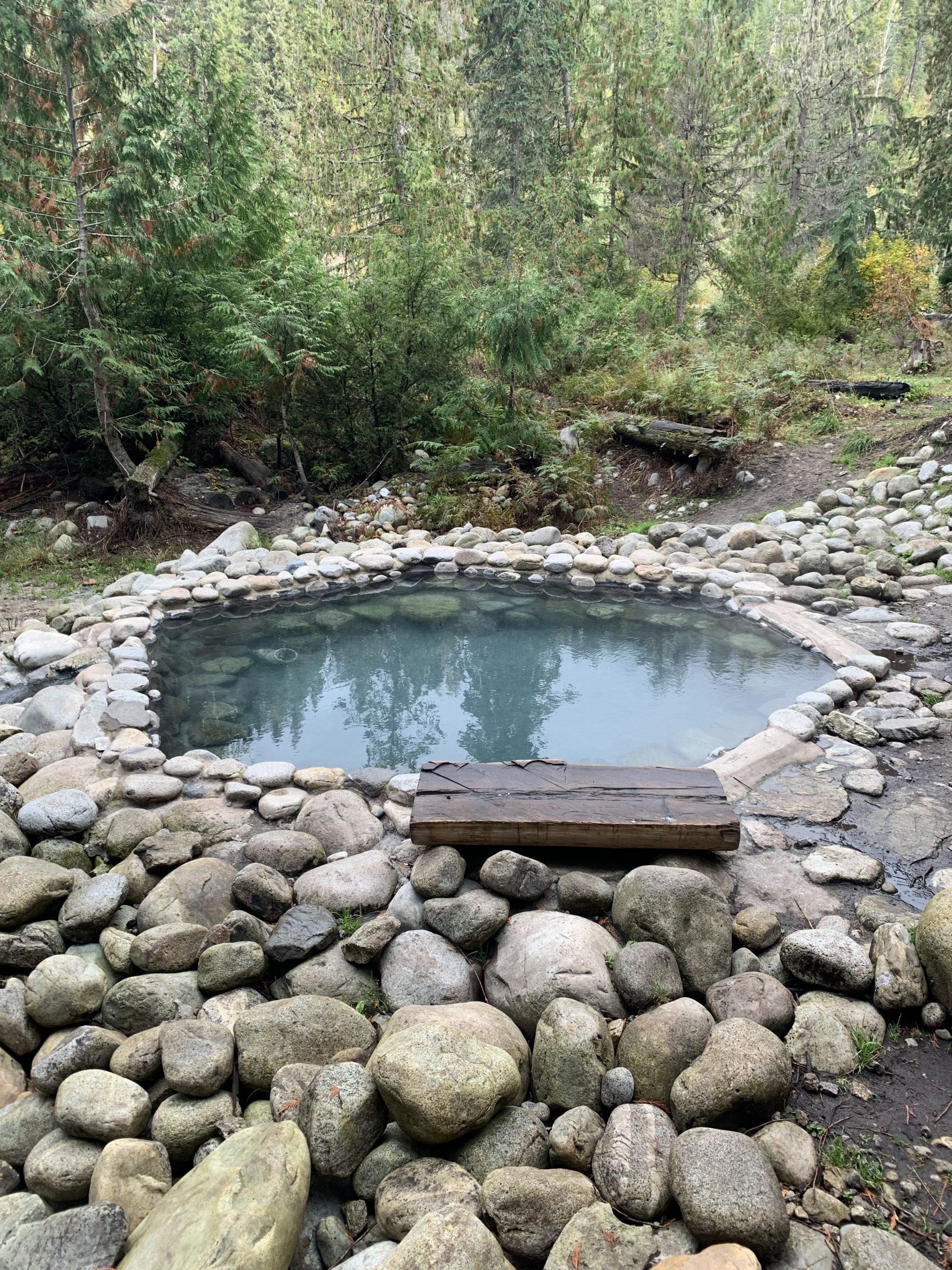 The rec site has about 12 vehicle camping spots with many walk in sites throughout the area. There is no cell reception, no potable water & no garbages. Plan to bring cash for the $15/night campsite fee and be sure to pack out any garbage, leaving the site better than you found it.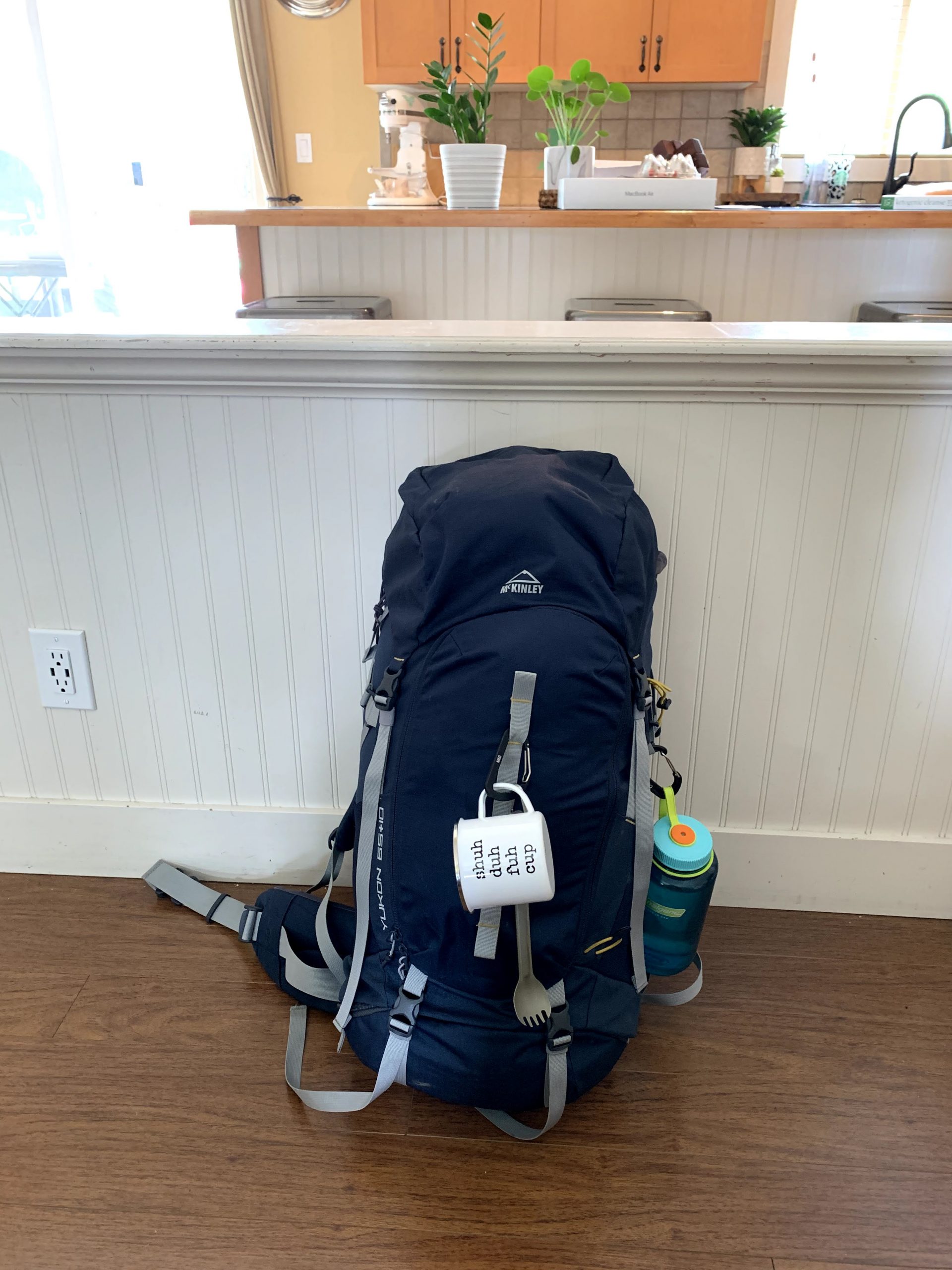 This past Mothers Day weekend we decided to load up the backpacks and hit the road. Our original plan was divide lake but given both my friend and I were recovering from injury, we chose to head to Halfway instead.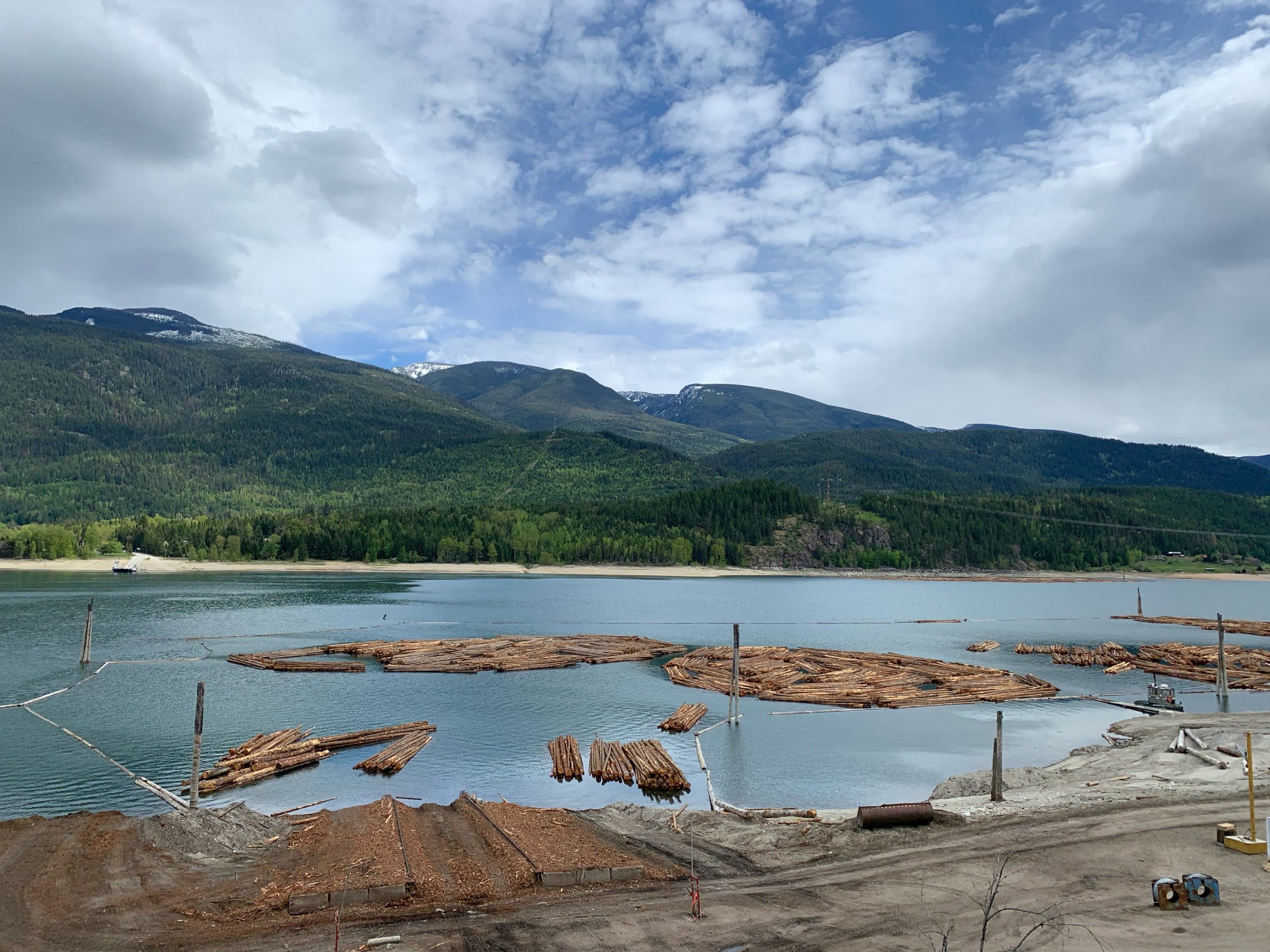 My grandparents own property in Fauquier and Burton (on the way to Nakusp) so I grew up exploring this part of the Kootenays. The Needles Ferry (pictured here) is about a two hour drive from Vernon and only a 15min crossing. I highly recommend investing in the Backroads Map Books (aff link) of your area as they are a wealth of detail and knowledge to exploring our local landscape.
Halfway Hotsprings Recreation Site Review: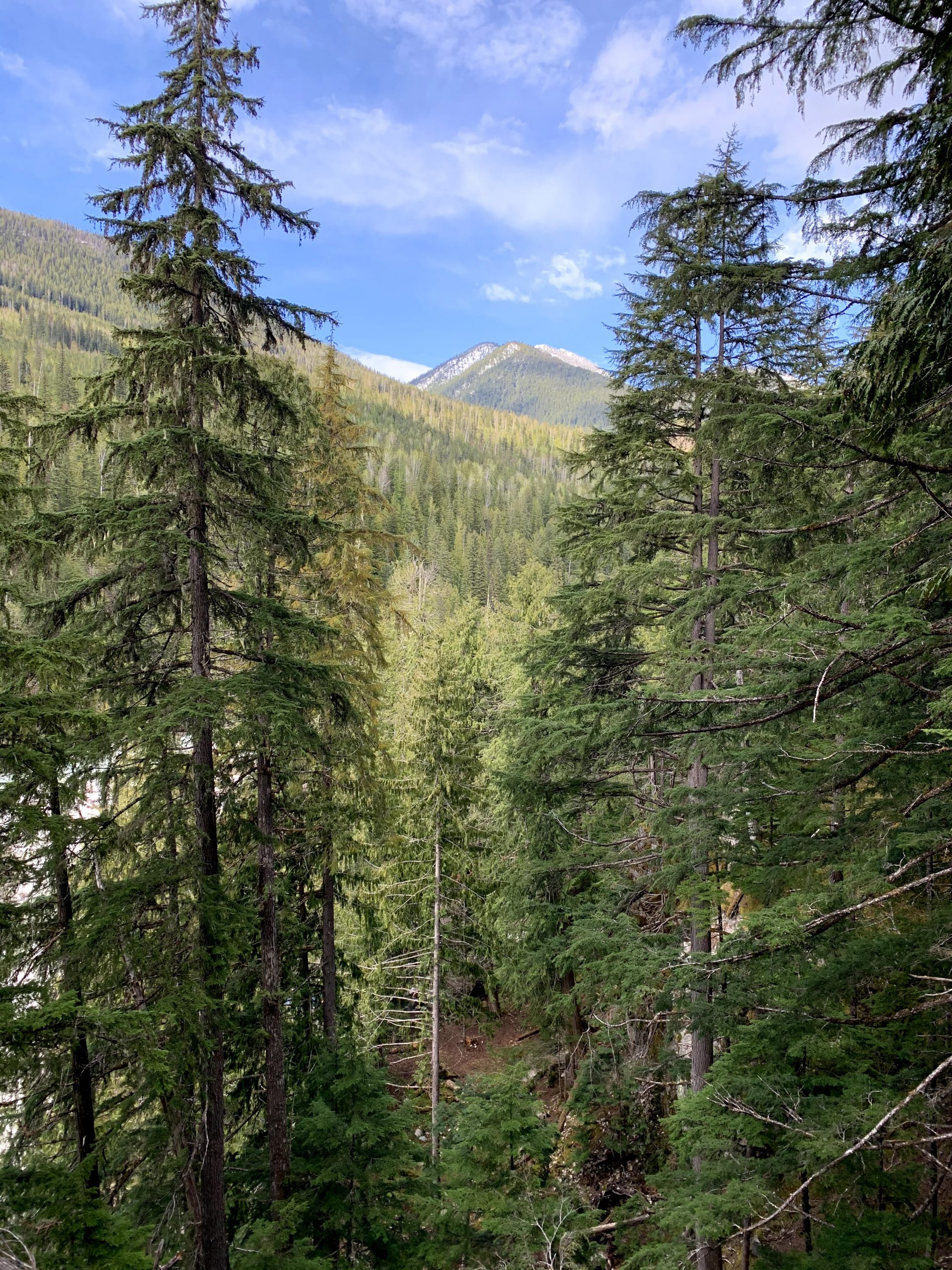 When we arrived at Halfway (on a Saturday in the middle of May) all of the vehicle sites were full. We chose to take a little hike with our packs and found a gorgeous site situated just above the springs.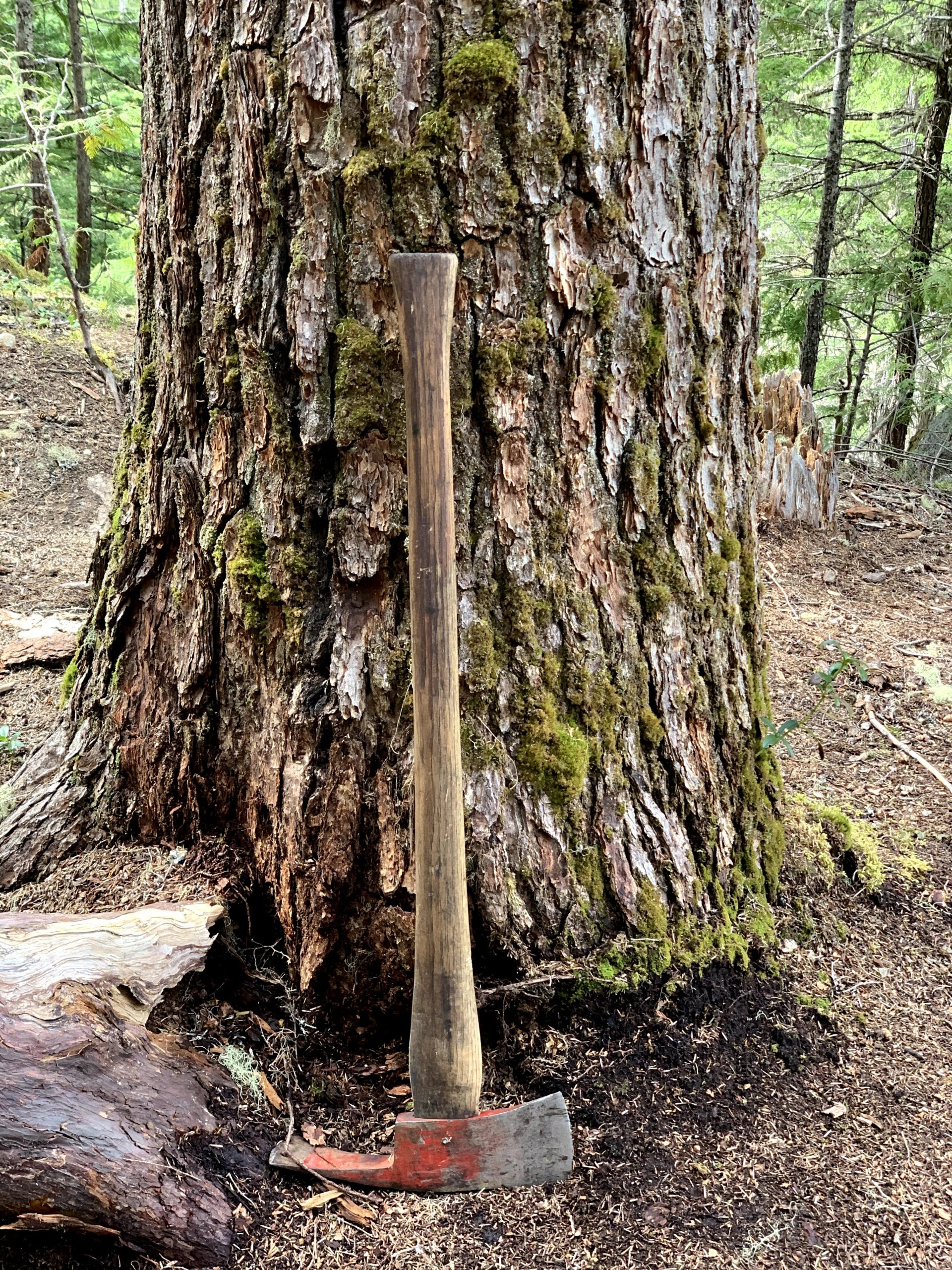 Our campsite even came with a complimentary axe!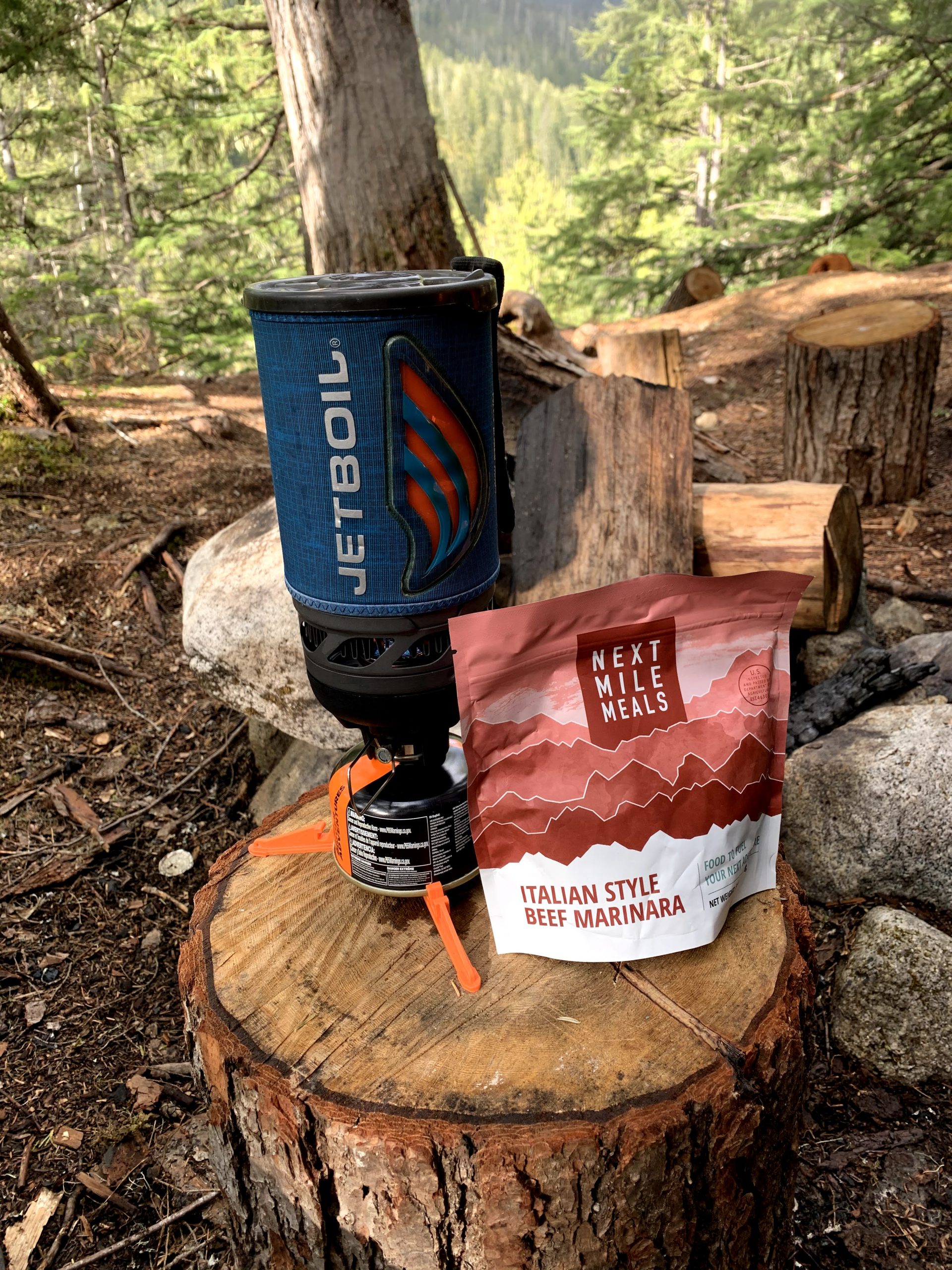 We quickly set up camp and had dinner. Be sure to check out my backpacking gear list and this complete list of backpacking foods to see what I typically pack on these types of trips. The Next Mile Meals are by far my favorite backpacking eats!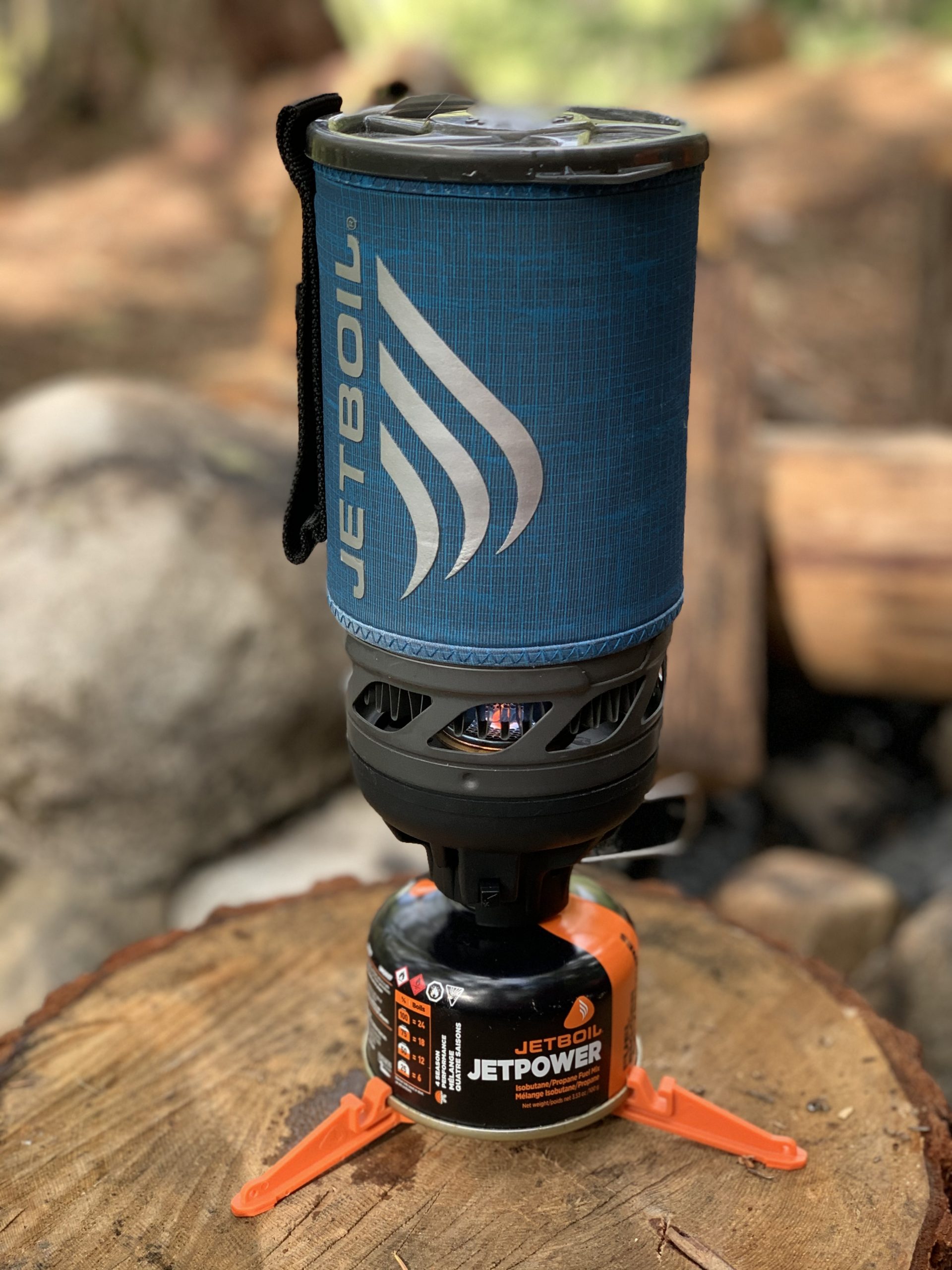 Also, if you're looking for a light weight and compact cooking stove, I highly recommend this Jetboil (aff link). It comes with me everywhere!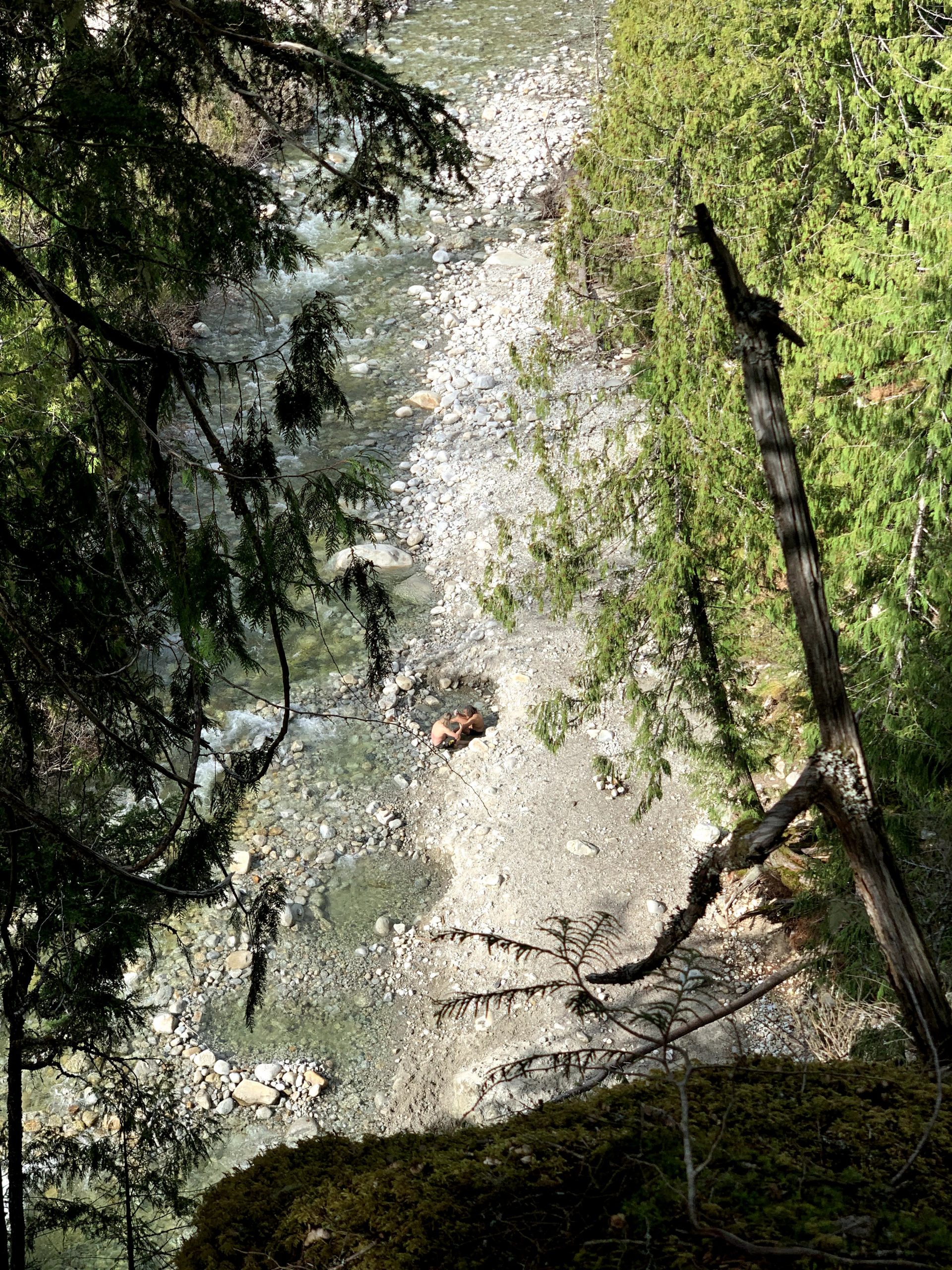 Our awesome view of the natural hotsprings below.
Let's go…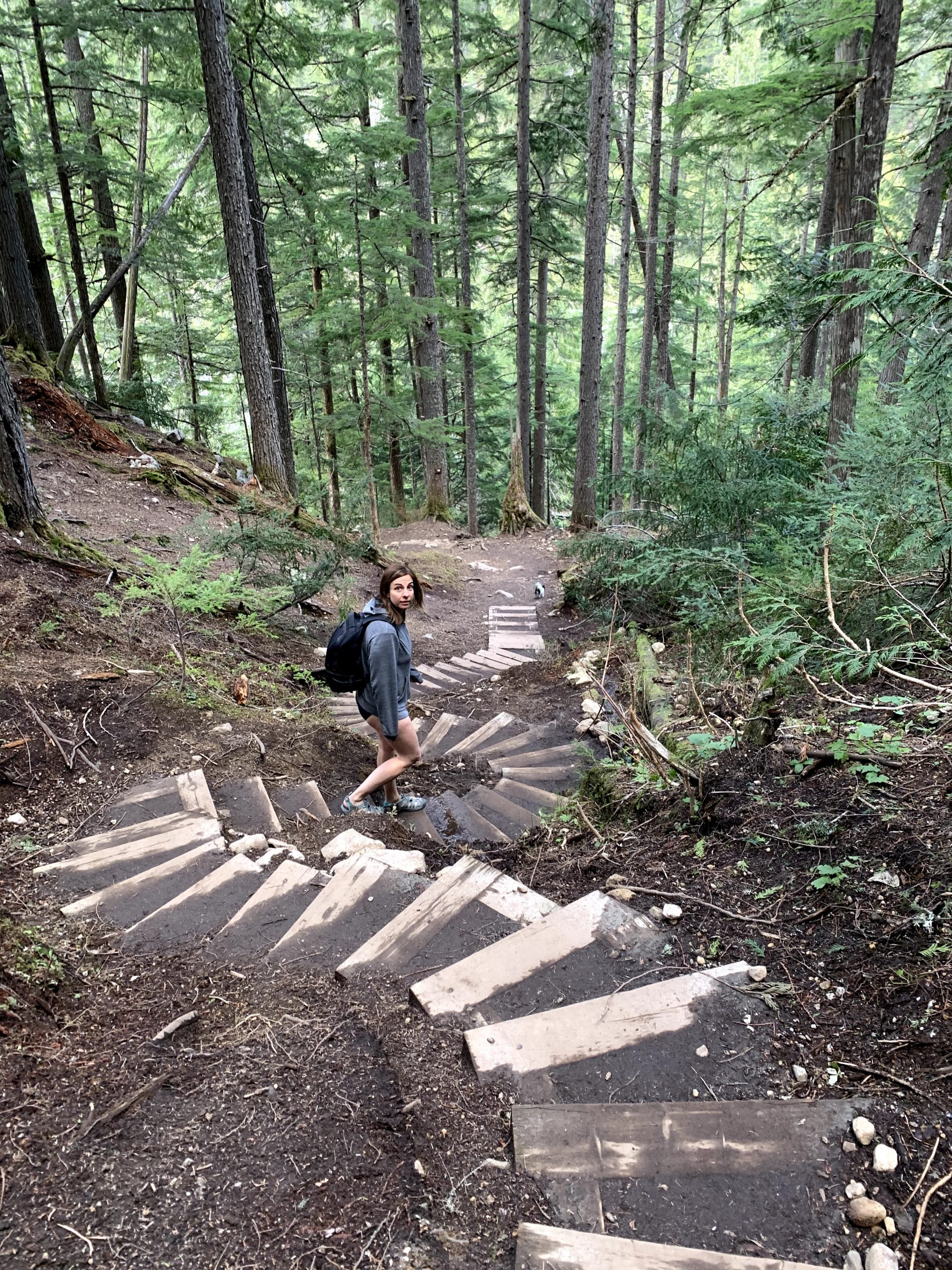 The hotsprings are a short walk down to the river. There are outhouses and a changing hut located close by. The springs are composed of three man made pools and multiple natural pools that change every year with the melting snow pack and river wash outs.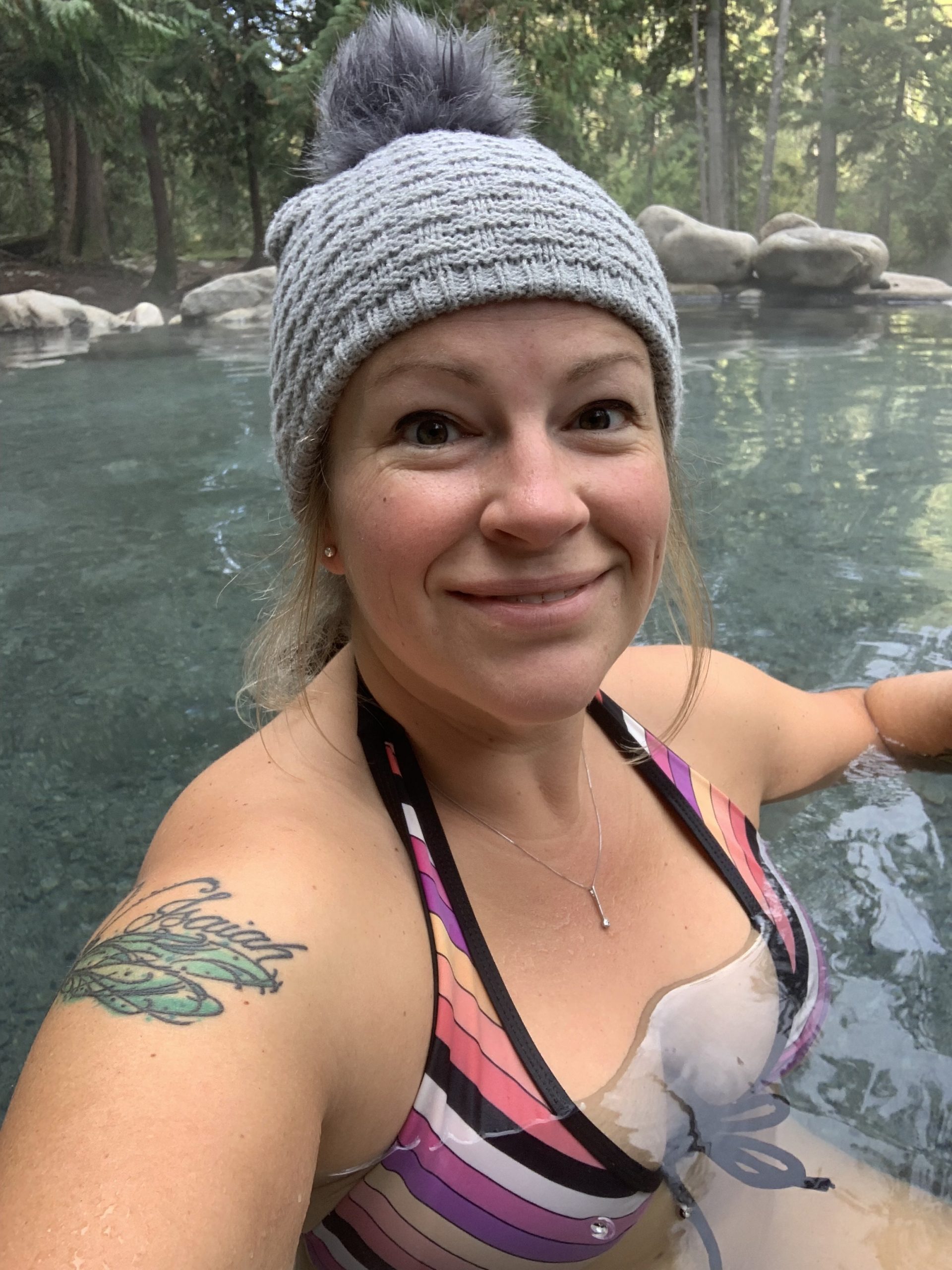 I have been to Halfway Hotsprings countless times in every season. The most memorable was when we hiked in from the highway in January, the 12kms to the springs felt never ending over the whoops left from snow mobiles. We were blessed to have the entire springs to ourselves for the day so that was our reward.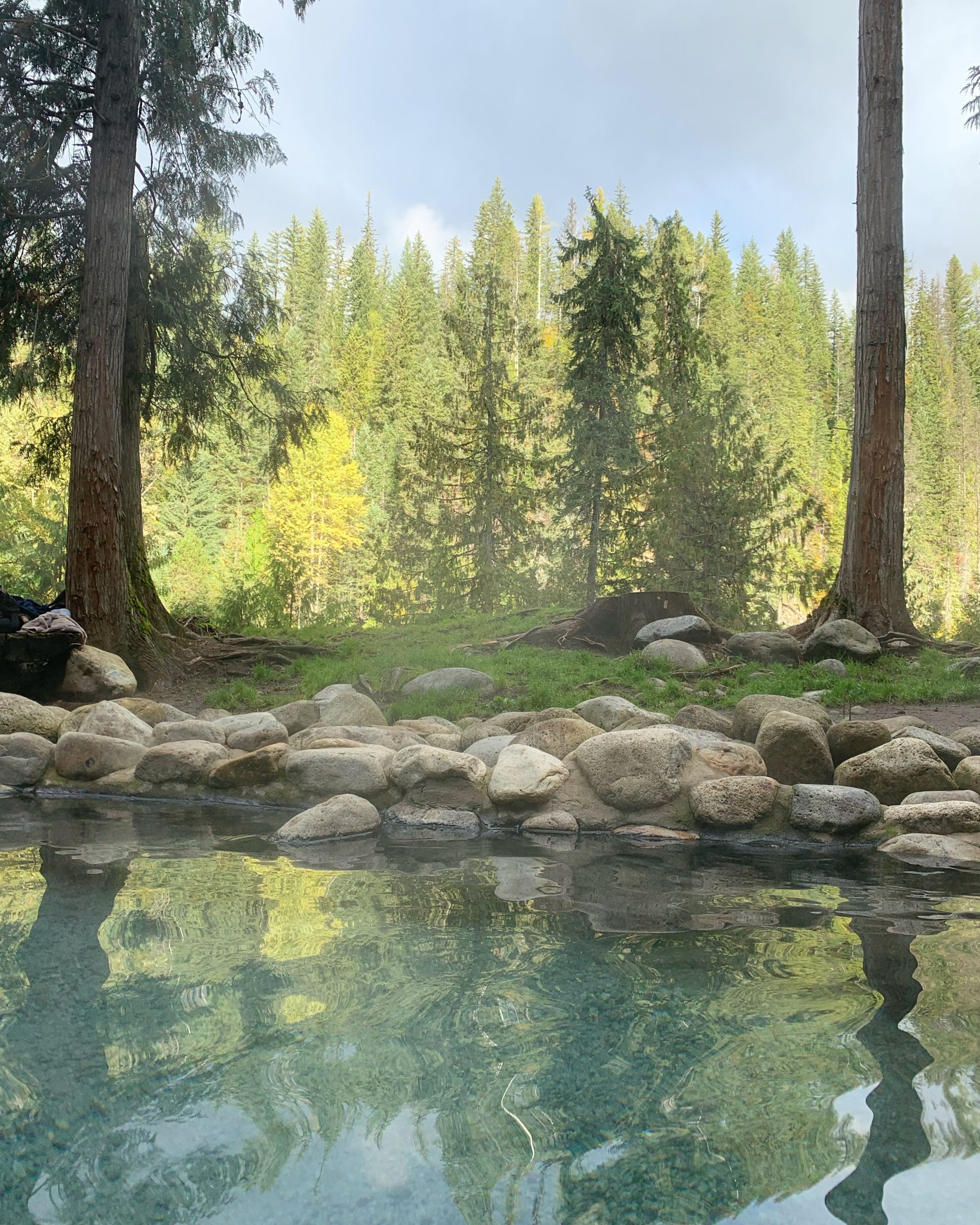 Being that these are natural, well-known hotsprings they get very busy. Try to go on a week day and visit the springs in the morning for the most relaxing experience. During the day the springs are family friendly while at night they are definitely more adult oriented.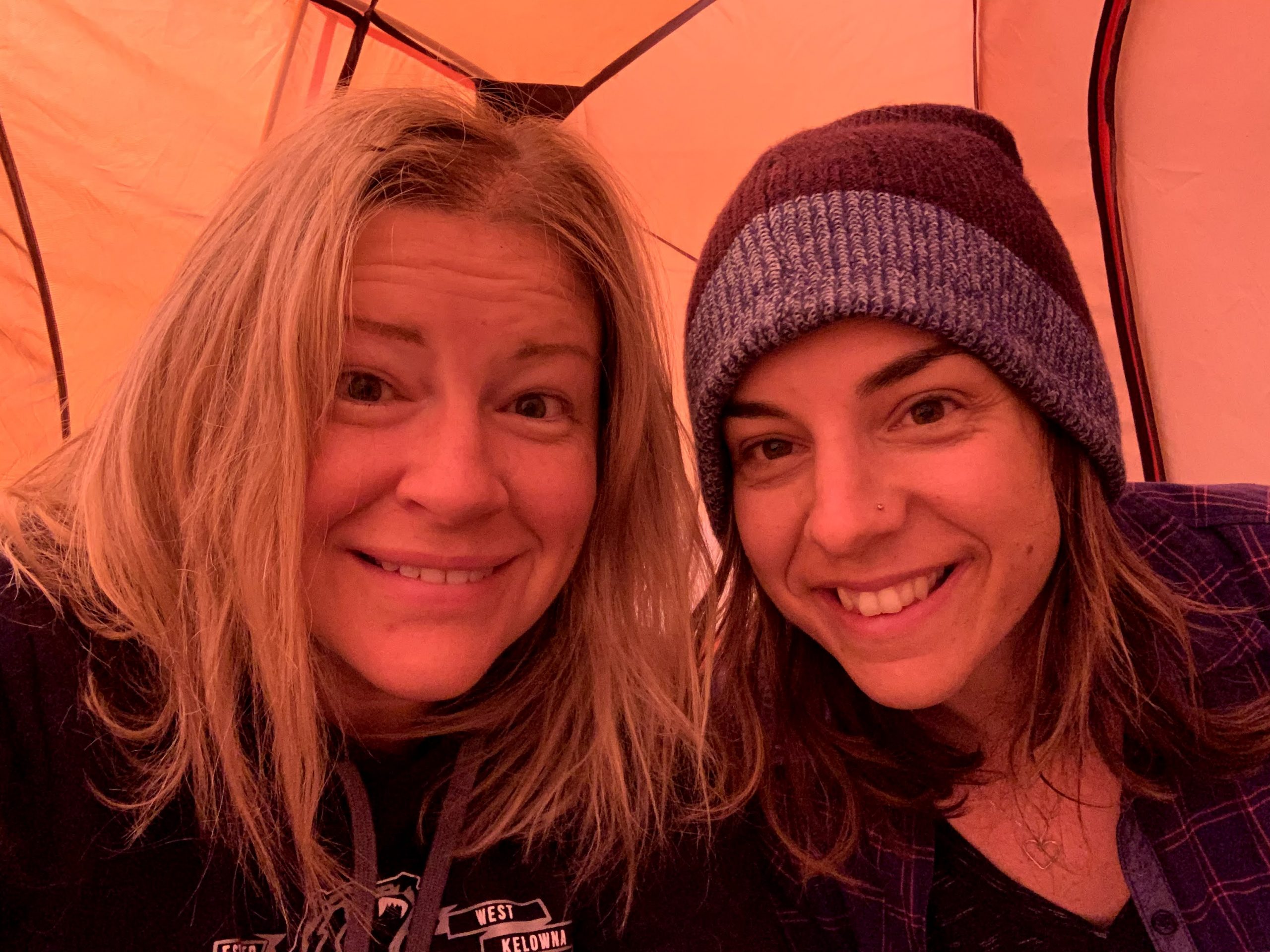 After a lovely evening of soaking in the hotsprings we woke up refreshed and ready to head home. Good morning!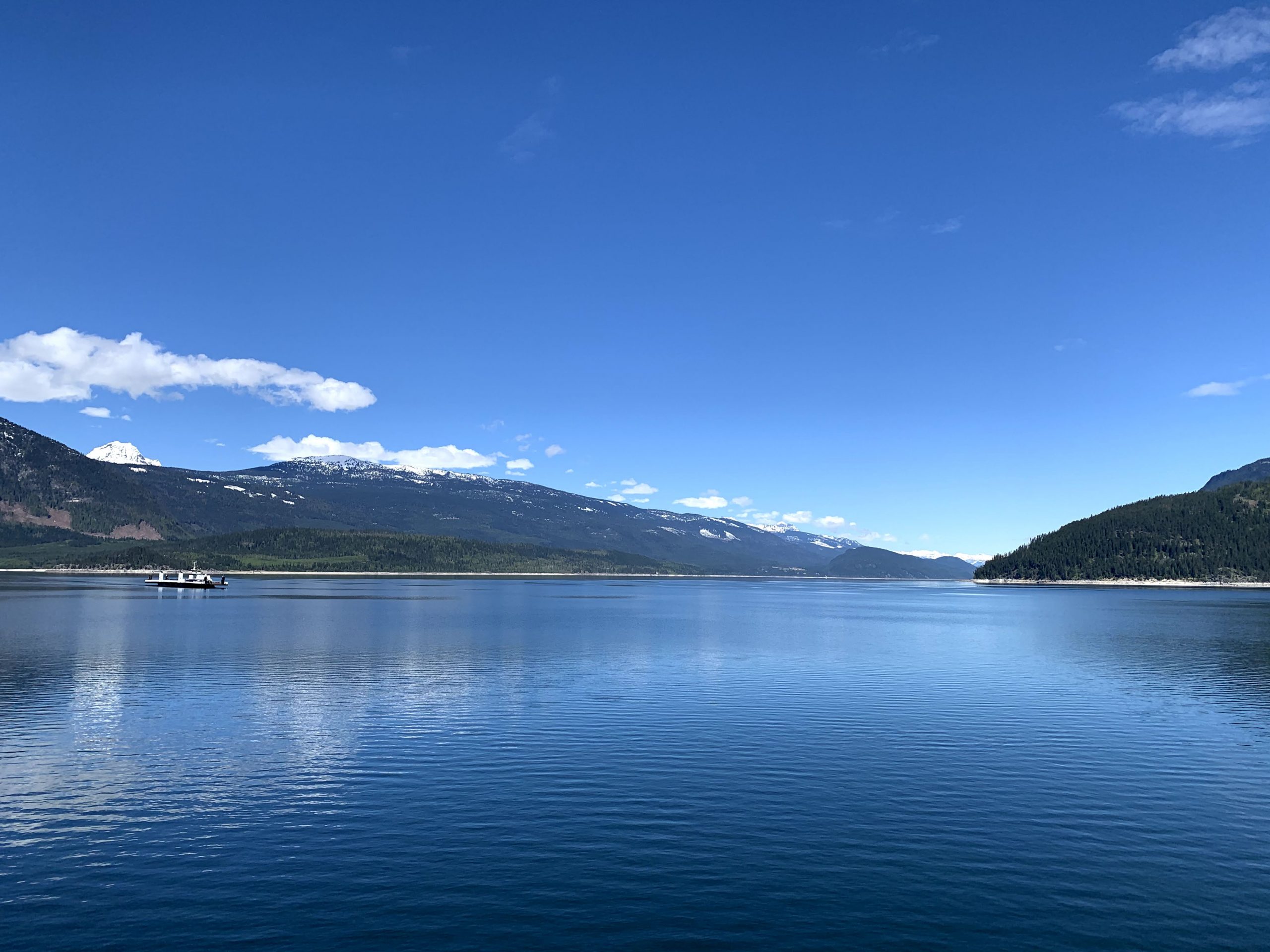 We made a loop of our journey, taking the Shelter Bay ferry home and passing through Revelstoke for Starbucks. If you go this route you will want to take note that this ferry leaves from Shelter Bay on the hour and from Galena Bay on the half hour.
If you have any questions about this Halfway Hotsprings Recreation Site Review please leave a comment! Be sure to check out the rest of my local campsite reviews as well.