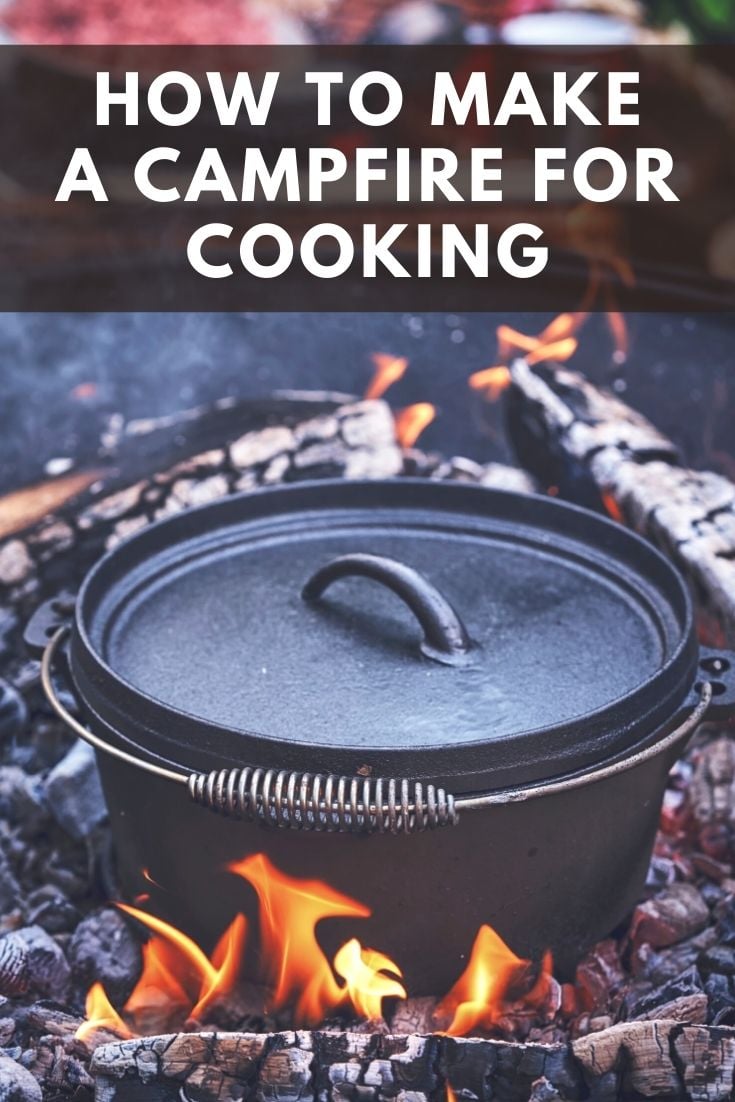 Learn how to make a campfire for cooking! Follow this step-by-step guide to create the best fire to cook with while camping.
We are always cooking delicious meals on the campfire whenever we head out into the great outdoors. This can be trickier than it looks without the proper building and care of your campfire. Today we are sharing an easy photo tutorial to help make your next campfire meal a success!
How to Make a Campfire for Cooking:
Get the fire started with kindling and your choice of fire starter. We like to use dry newspaper, witches hair or fire starter sticks.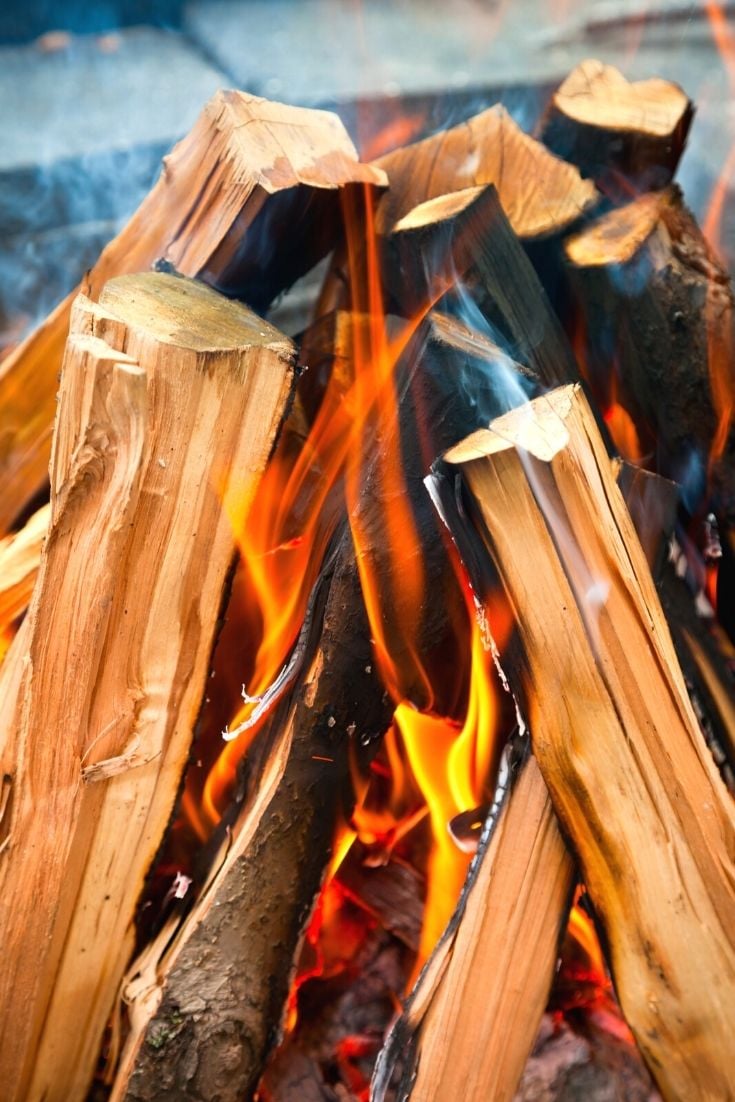 2. When the kindling starts to break down, add larger pieces of split wood alternately around the fire. Be sure not to smother the fire and leave room for air to reach beneath the wood. We like to keep the logs in the shape of a teepee but a log cabin build works just as well.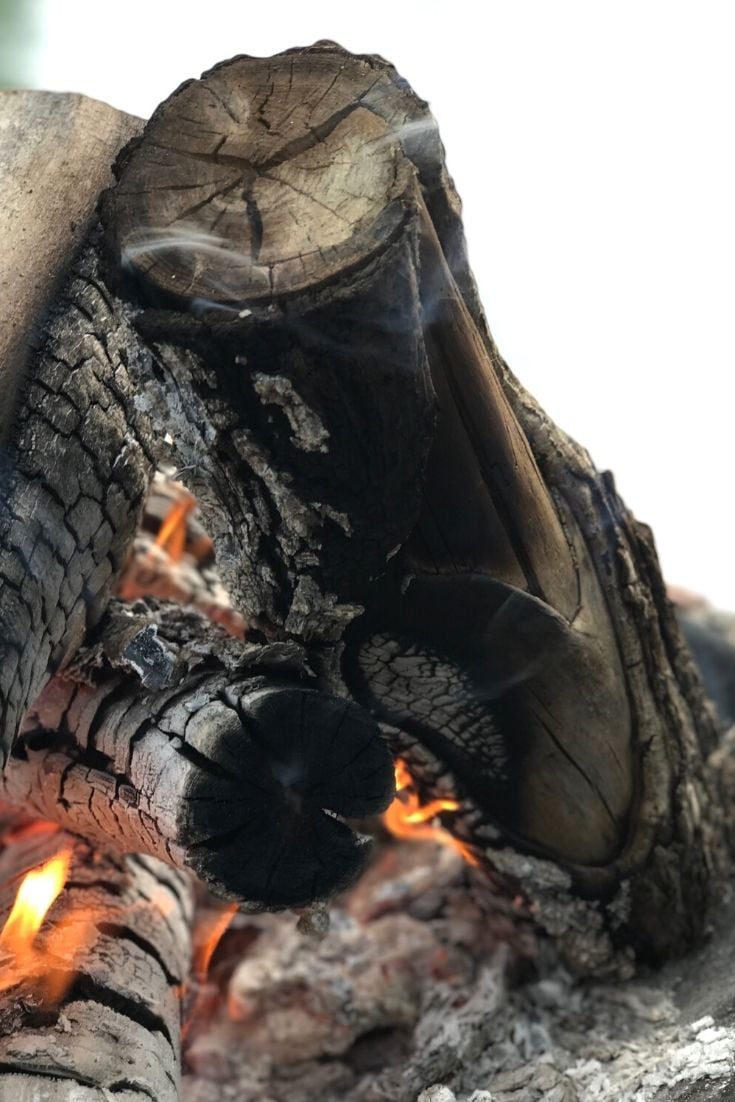 3. The trick to building a good campfire for cooking is really in the development of the coals. Continue to add wood to the fire until you have several logs that are completely engulfed in flames and allow them to create a layer of coals at the base of the fire.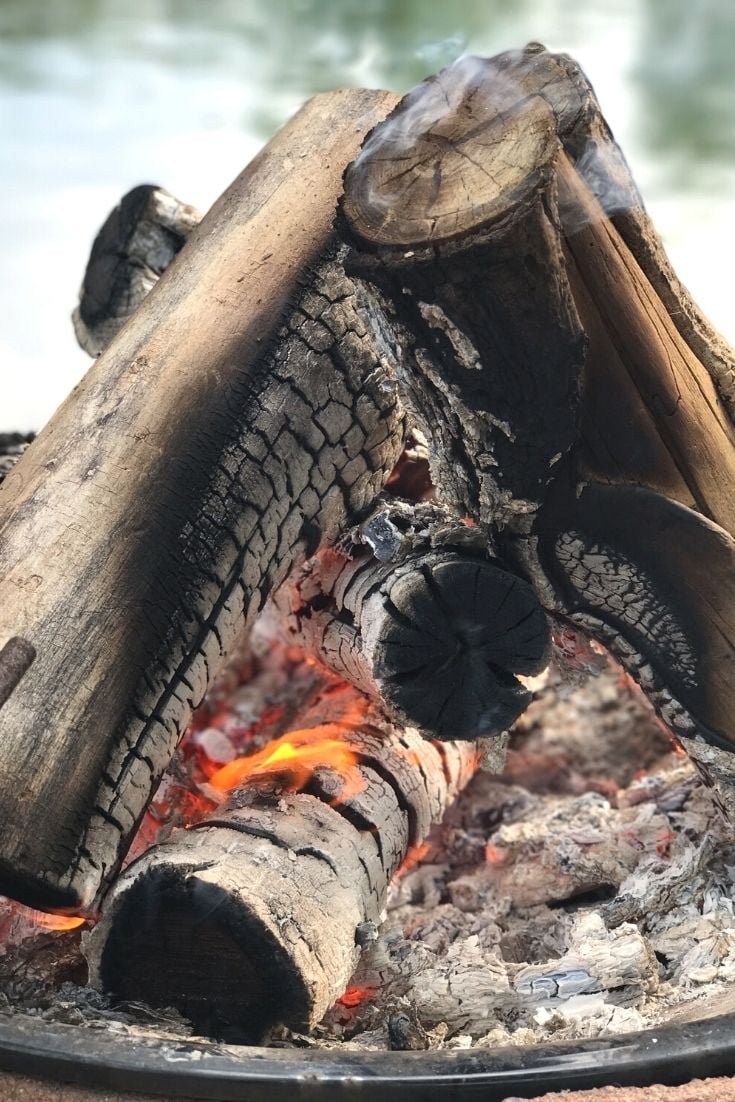 4. Now, maintain the fire at this point. It's important to keep the heat but avoid large open flames. This will help your campfire meal to cook evenly.
5. These coals are the perfect place to tuck a foil packet meal into, making sure to turn and check the packet often. Place a pie iron in this spot, turning often for even cooking. Or tuck a dutch oven in here, cover the lid with coals and wait for your tasty one pot style camping meal to be cooked.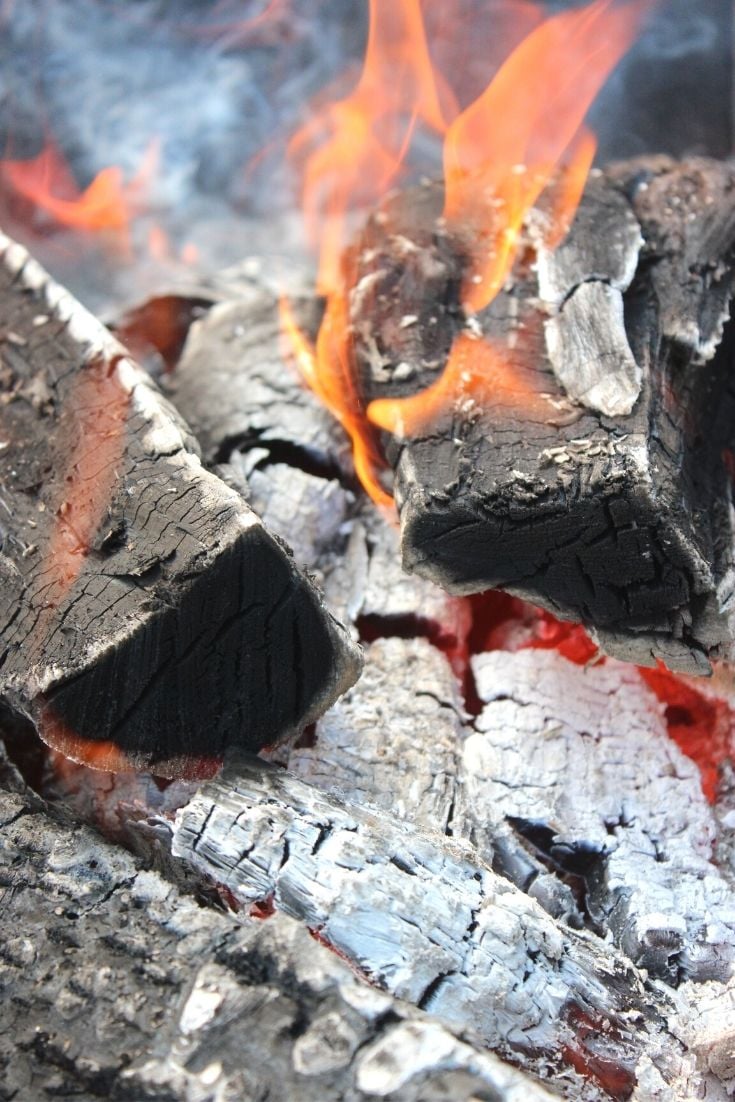 Tips for camp cooking:
A Pie Iron Camp Cooker makes cooking over the open fire super easy.
Check out these tips for using a pie iron for more inspiration!
Foil Pie Plates make tinfoil packet meals even easier with the sturdy base that they provide.
Prepare meals in advance at home whenever possible. Leave most of the mess at home where running water is more accessible and clean up is easier. Trust me on this one!
Create "one pot" family style meals for quick dinners that don't require a lot of thought.
This 9QT Overmont Dutch Oven is my favorite for one pots style meals over the fire.
Pack ingredients in 1 gallon size ziploc bags for flexible storage in small fridges and coolers.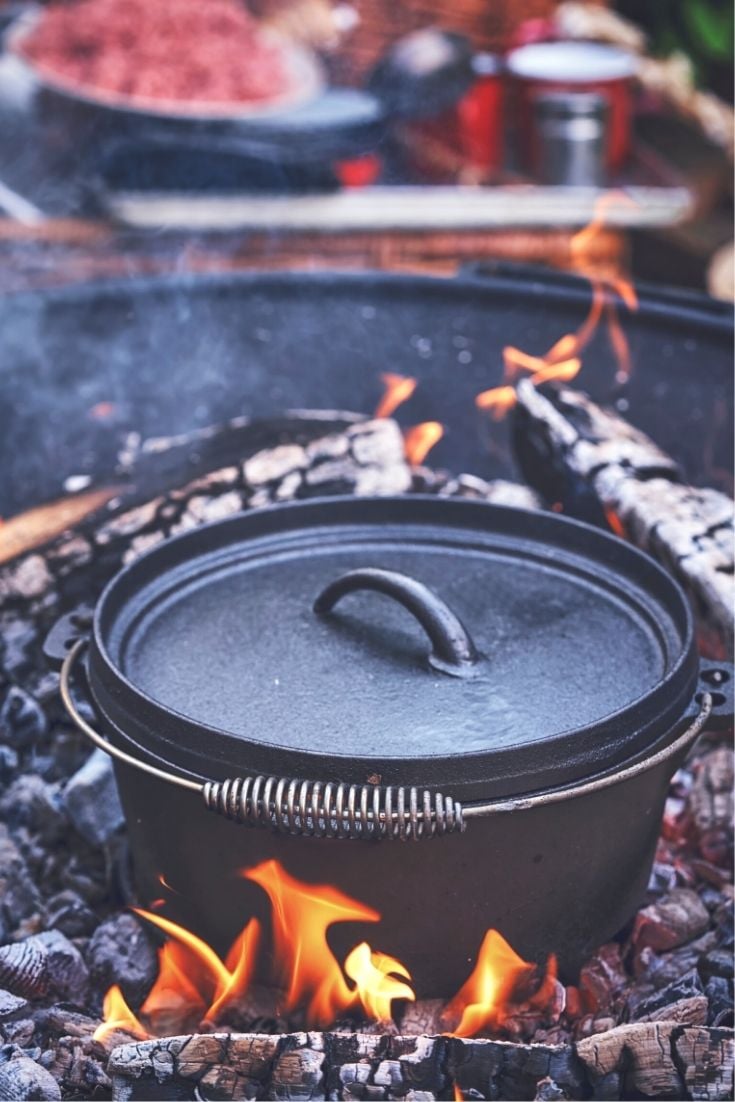 Some of our favorite campfire meals:
If you love this easy campfire cooking post, please help me share it on Facebook and Pinterest!