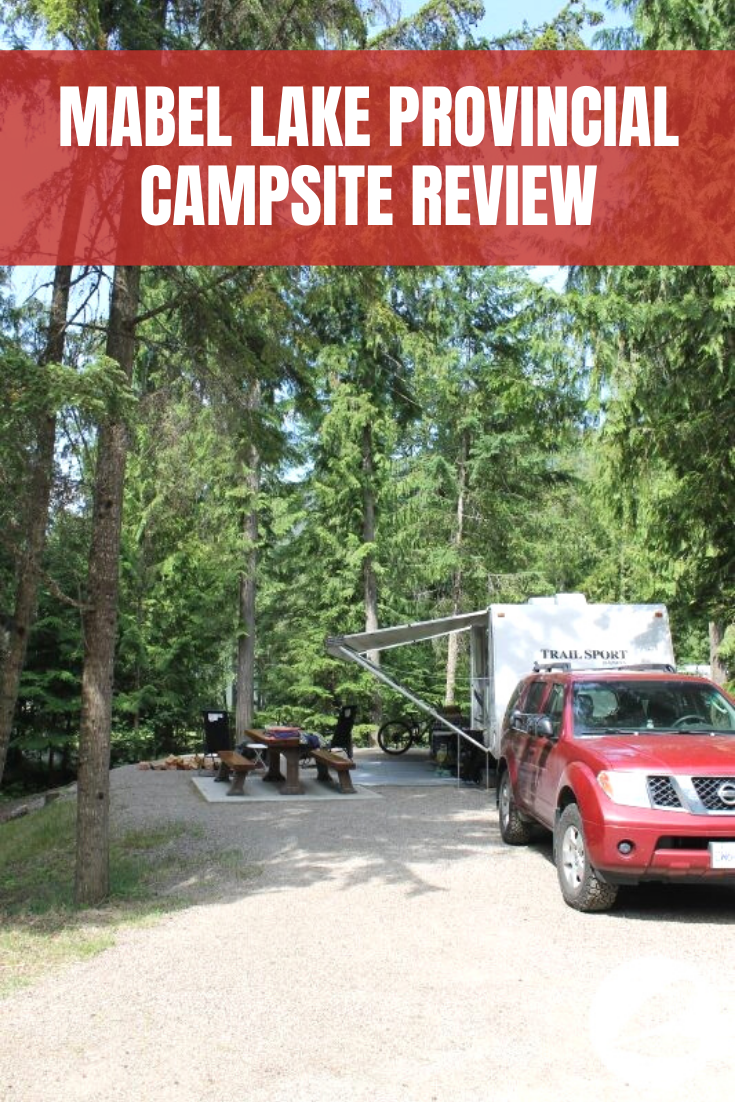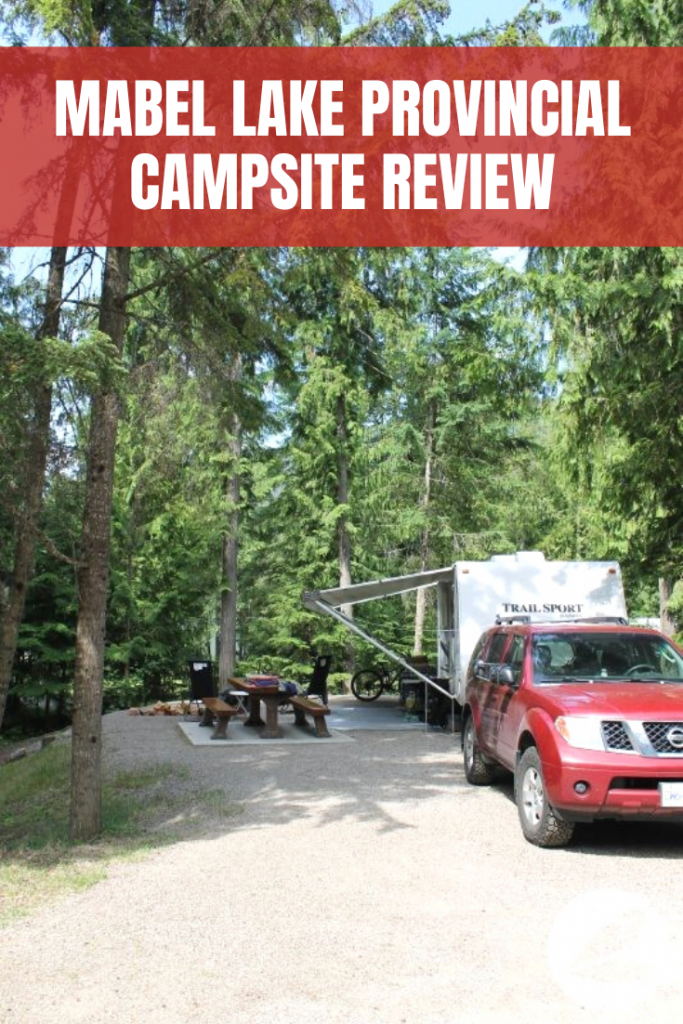 Today I am sharing our Mabel Lake Provincial Campsite Review. Be sure to check out more of our Camping Reviews for details on other campgrounds and products!
We are gearing up for another busy camping season this spring. Last year we spent more than forty nights in the great outdoors and had the opportunity to visit a few campsites that we hadn't been to for a very long time. One of those sites was Mabel Lake Provincial Park. This is a very popular campground and one that I had been to many times over the years and as a child. We spent a week at Mabel Lake over the Canada Day long weekend.
Mabel Lake Provincial Campsite Review:
Booking into a provincial campground and reserving a head of time is always a challenge for me. I don't always know which dates work for us and can't always book camping months in advance. So I pulled the boys out of school a few days early and headed up to Mabel Lake on a Wednesday, hoping for a first come, first serve camp site. You can book provincial campsites at Discover Camping.
We pulled in around 3pm to find that all available site were already spoken for. So we put our name on the list for the next available site and camped out overnight in the large field that they reserve for overflow campers. The site hosts were very organized and accommodating and got us into a site early the next day.
Campsites at Mabel Lake:
To my mind there is really no "bad" camp site at Mabel Lake. They are all fairly close to the lake making carrying the kayaks down to the shore not too hard of a task. There is a boat launch on site of course if you wanted to go that route. Most sites boarder large open grassy areas that are perfect for the kids to play in. Campsites were immaculate and well maintained. Most fit large rigs with space for one vehicle. This is a dry campground with no hook ups. Fresh water, garbage and sewage disposal is available on site. Bathrooms are clean and have flush toilets and running water.
Overall, if you can get in (reserved or first come, first serve) then Mabel Lake is an absolutely beautiful spot to take the family camping. I hope that you have found this Mabel Lake provincial campsite review helpful! Do you have any camping recommendations within the Okanagan? Please share…
This post has been updated July 2020 and was originally published on Homemade Heather in 2018.