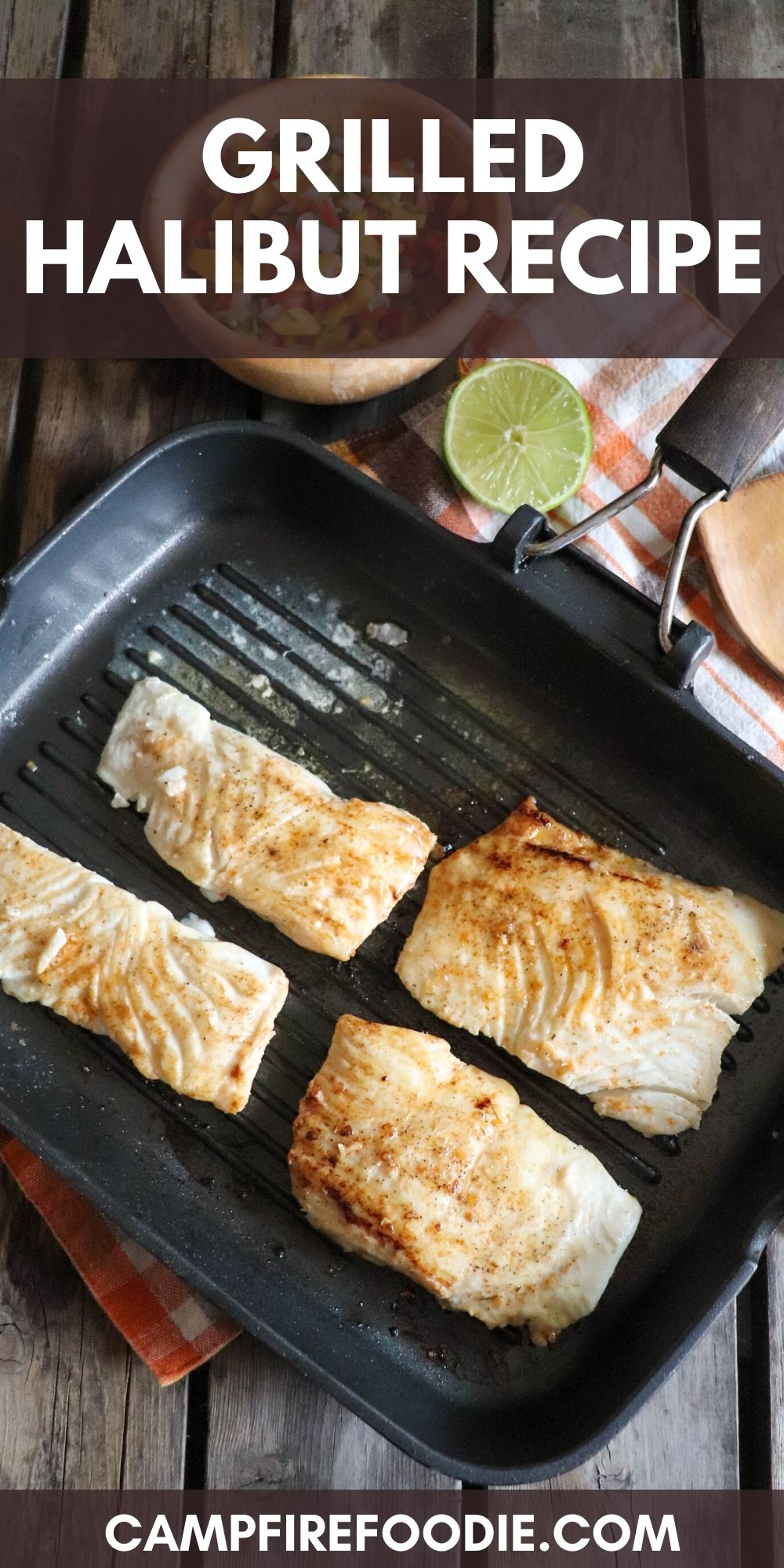 This is the perfect grilled halibut recipe for camping! Make delicious, tasty white fish with this classic dish.
Too busy to make this right away?! Pin it for later! Pin this recipe to your favorite camping board on Pinterest and it will be waiting there when you're ready.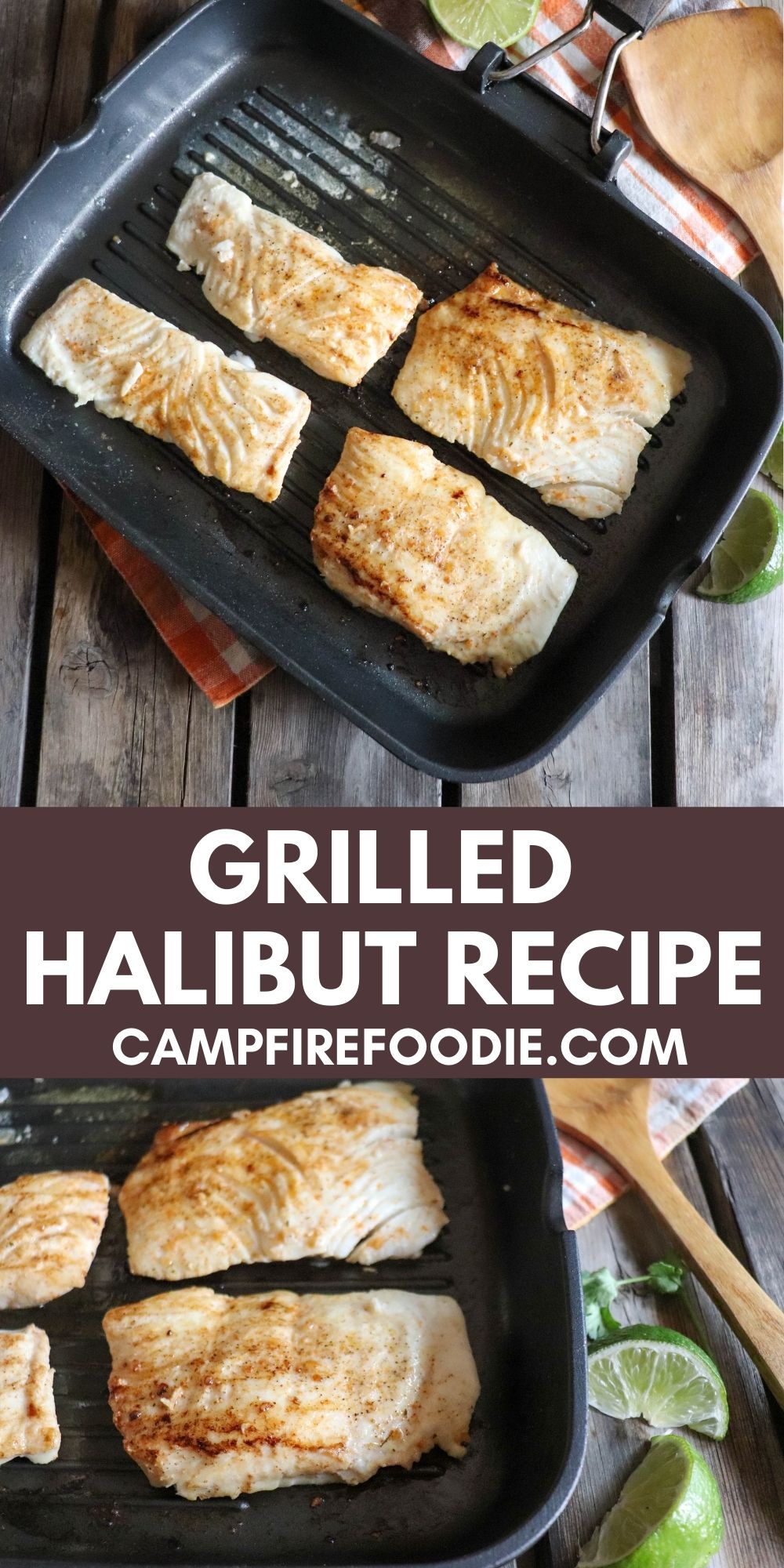 This grilled halibut recipe is sure to make anyone a fresh fish convert! The combination of delicious flavour and the way that this is cooked is seriously to die for. It's so delicious that everyone keeps asking for more.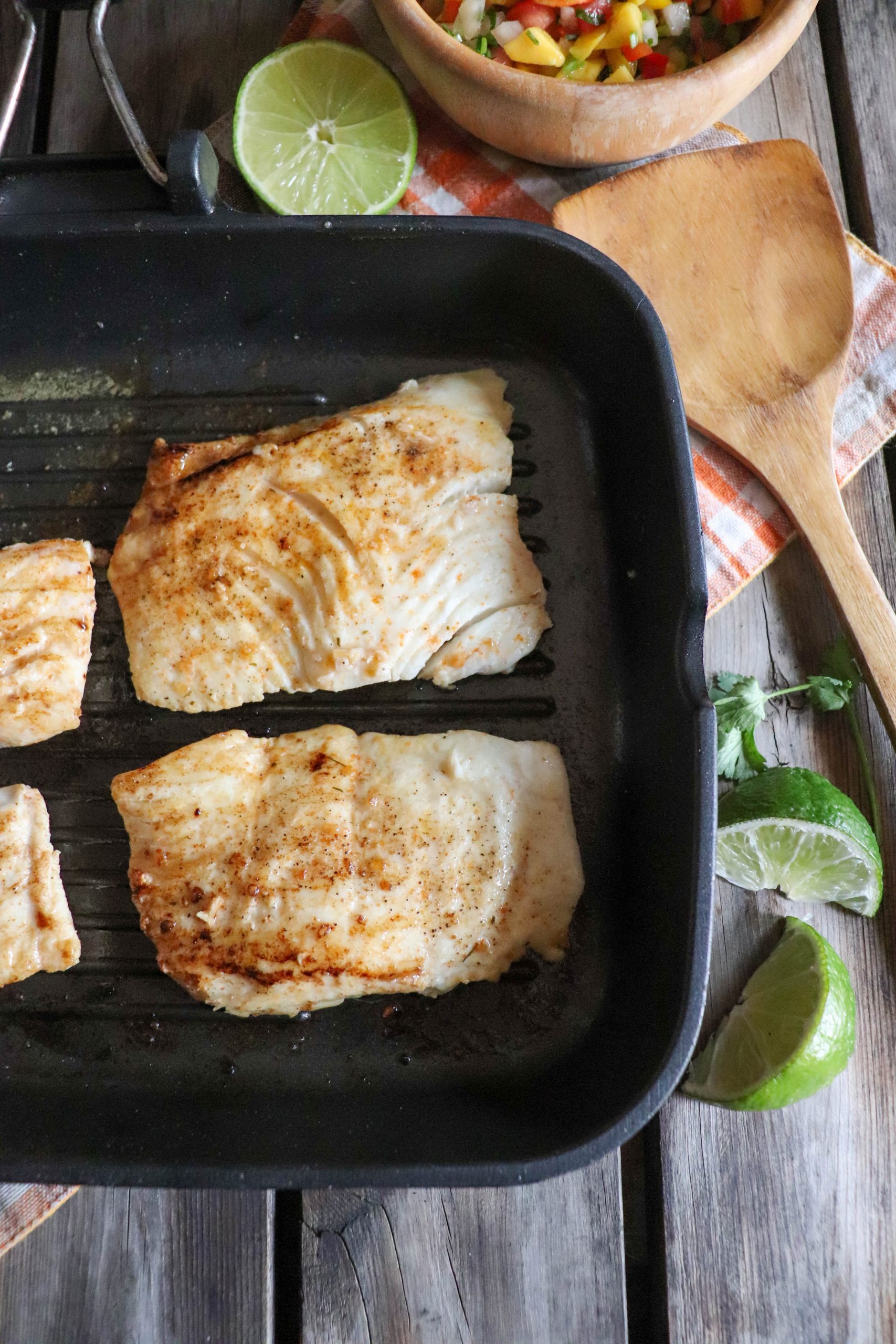 We went on an epic fishing trip to Prince Rupert this summer and came home with loads of fish! We booked an awesome fishing charter and caught tons of salmon and halibut.
It was my first time catching halibut and was the experience of a lifetime! Needless to say, we now have plenty of halibut in the freezer to cook and eat.
This recipe is intended for fresh, ocean caught halibut that can be grilled while camping. However, any white fish and even salmon will work. The same principles apply to getting the perfect grilled fish!
Grilled halibut recipe: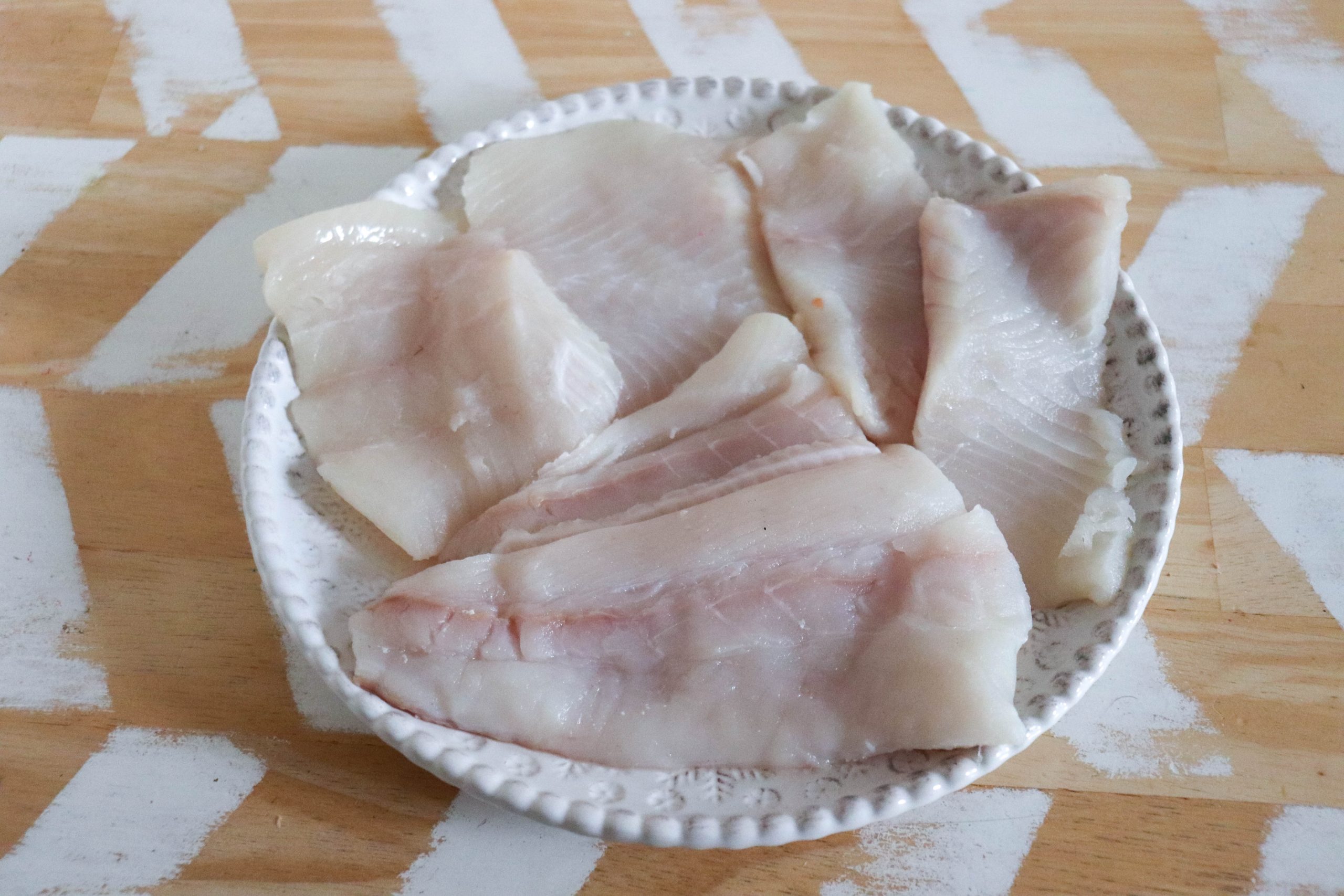 Ingredients:
4 halibut fillets cut to 1/2″ thickness, skin removed
2 Tbsp butter
1 tsp lime juice
Salt & pepper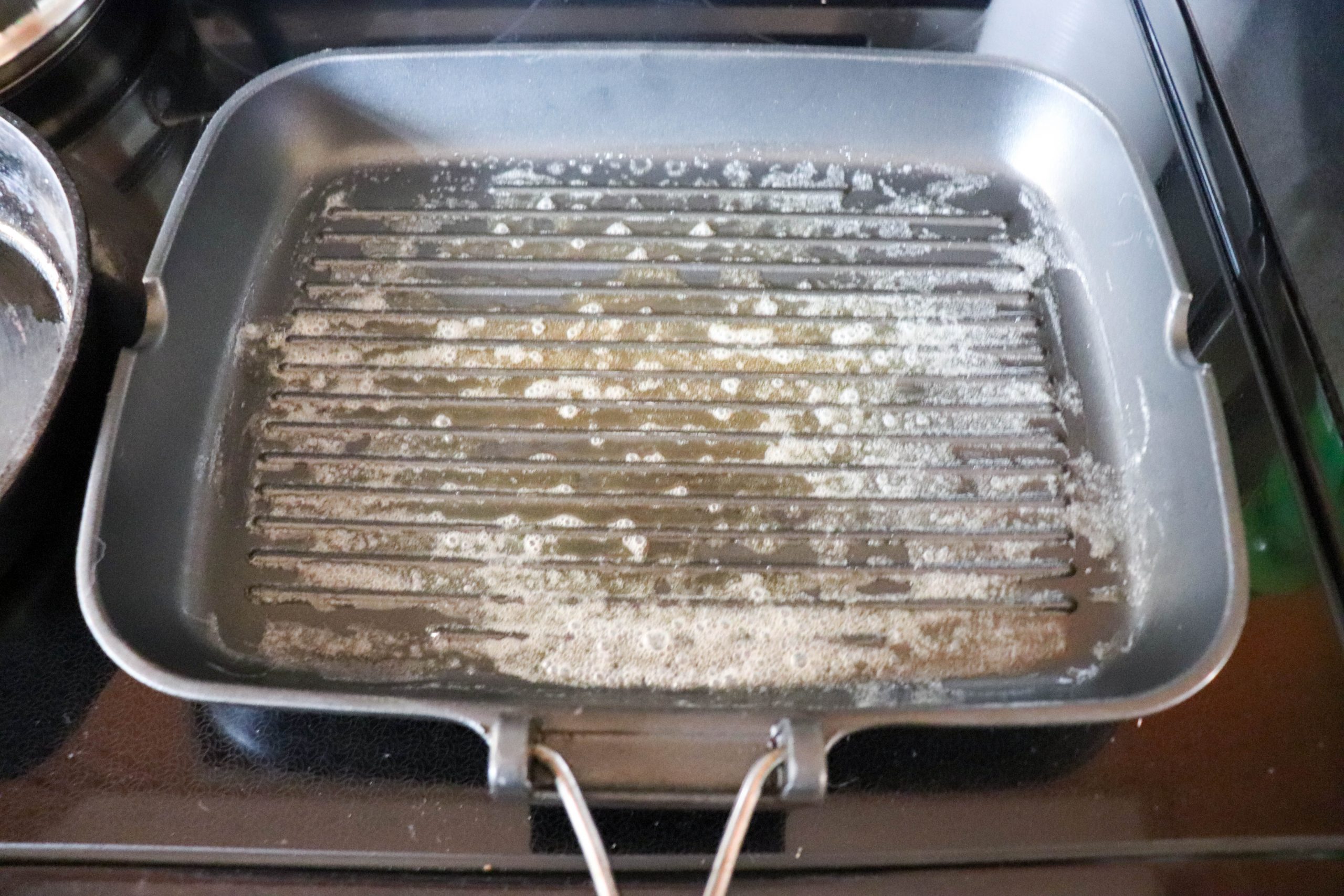 Directions:
Heat the grill to medium. We like to use a cast iron skillet on an open fire but this can also be done on the BBQ with a well seasoned grill or at home on the stove top.
2. Melt the butter in the skillet and allow it to slightly brown.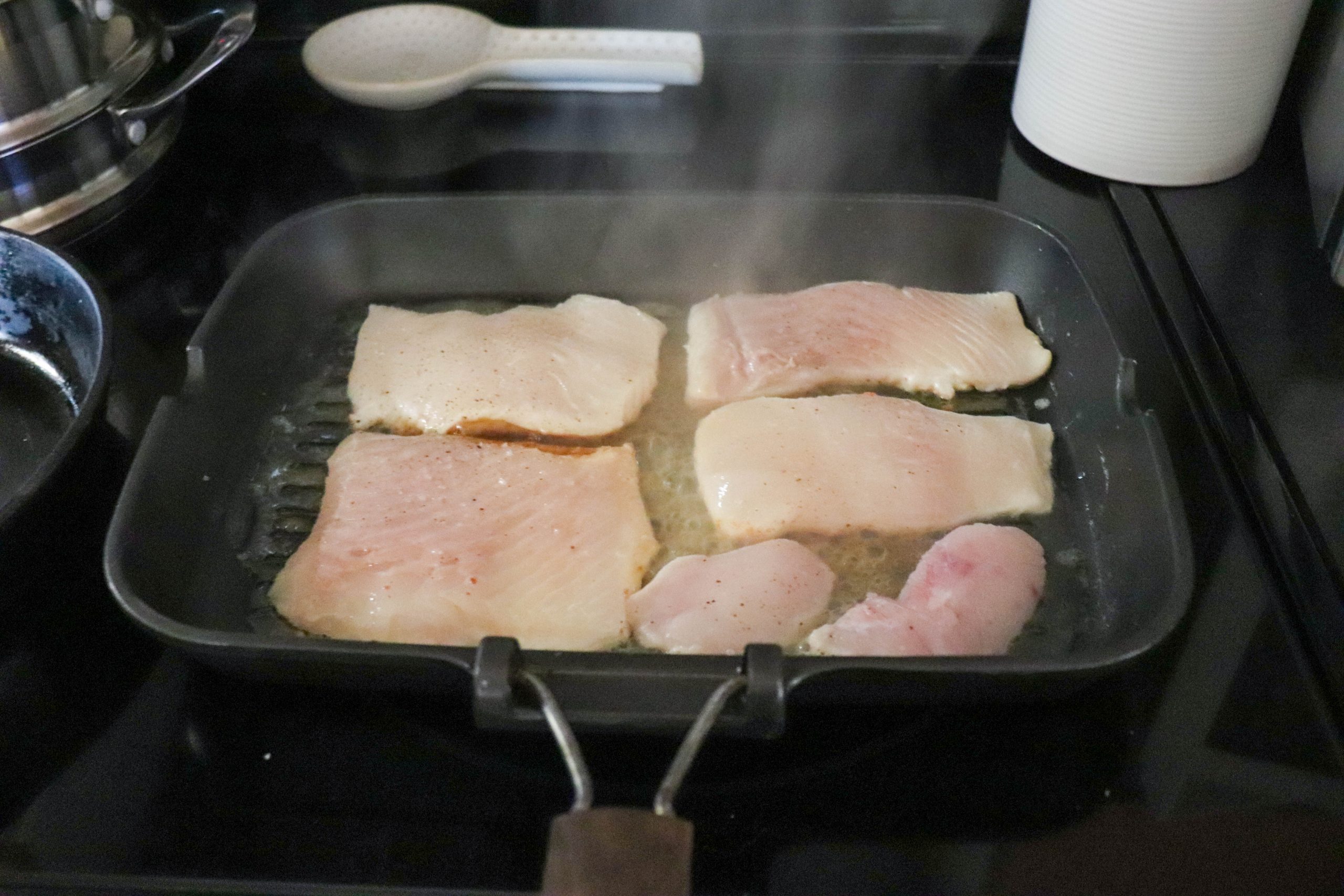 3. Season both sides of the fish with salt and pepper and place the fillets on the hot grill.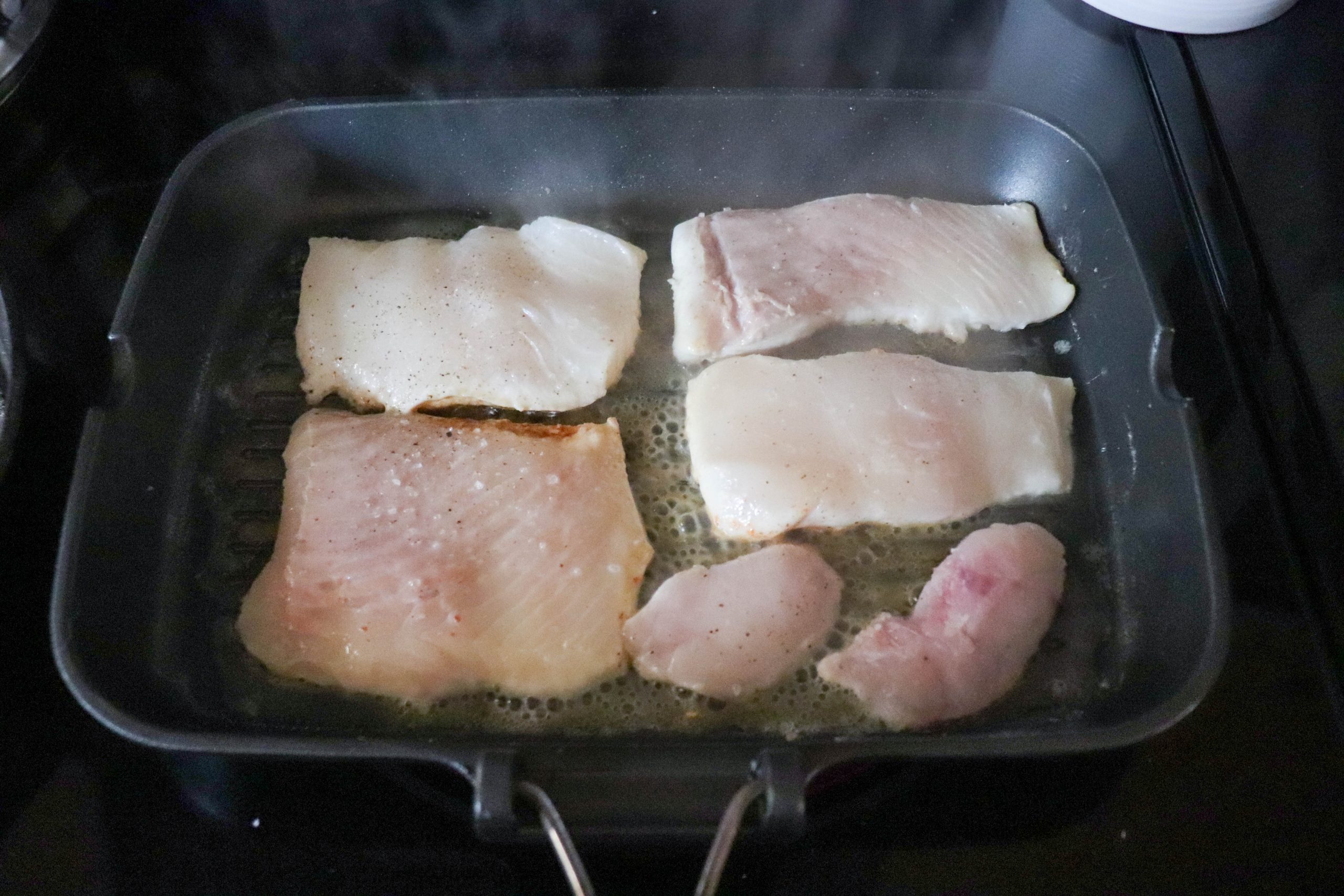 4. Cook for 2-3 minutes per side. Sprinkle with lime juice before removing from the pan. Tip: Do not over cook the fish! The biggest mistake that people make when cooking fish is over cooking it. You want the meat to be just opaque.
Can you spot the halibut cheeks that we have on the grill? If you are a fisherman, then you know that these are a highly coveted, absolutely delicious part of the fish! The kids gobbled these up before they even left the pan.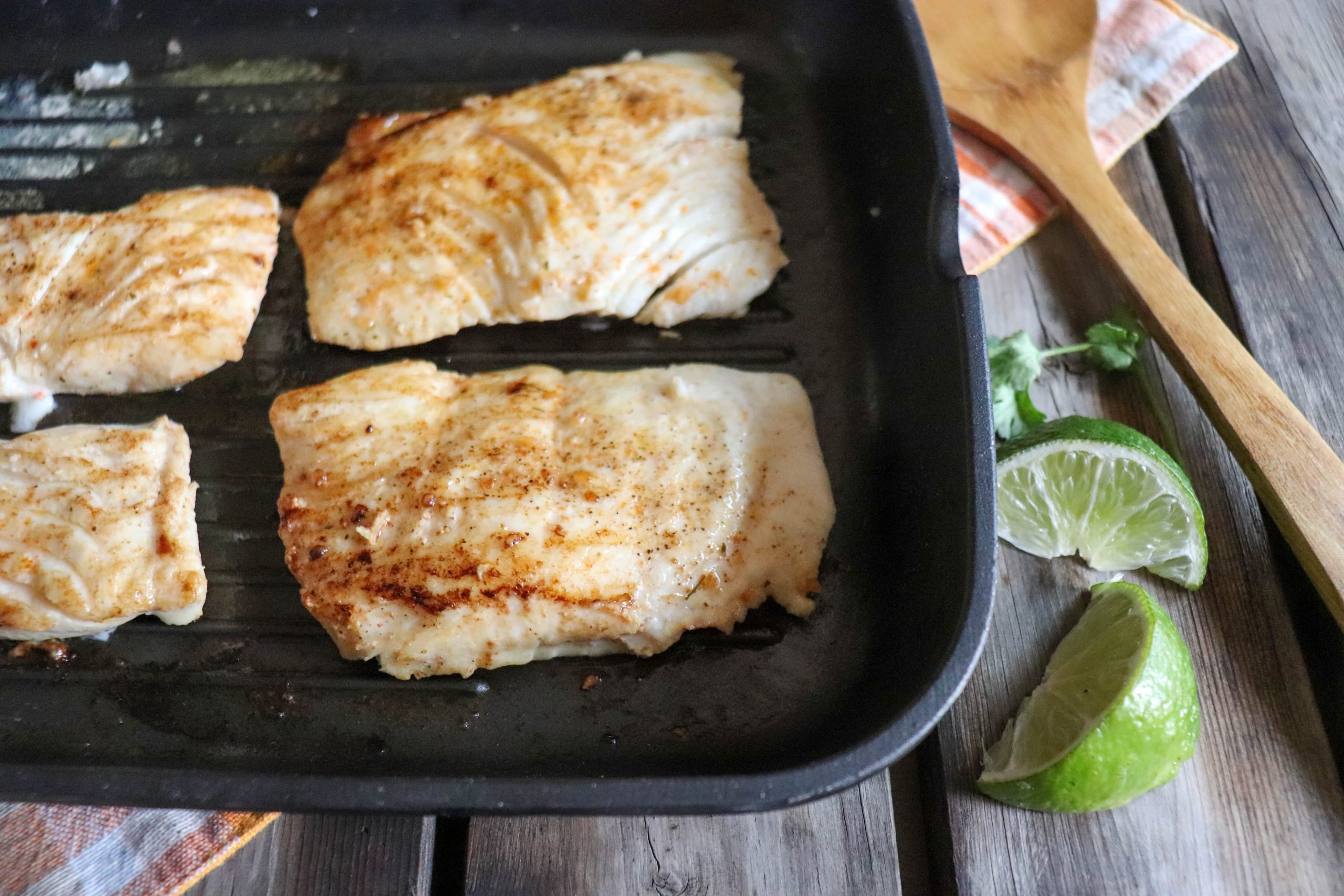 This halibut fillet is perfectly grilled, still juicy and tender.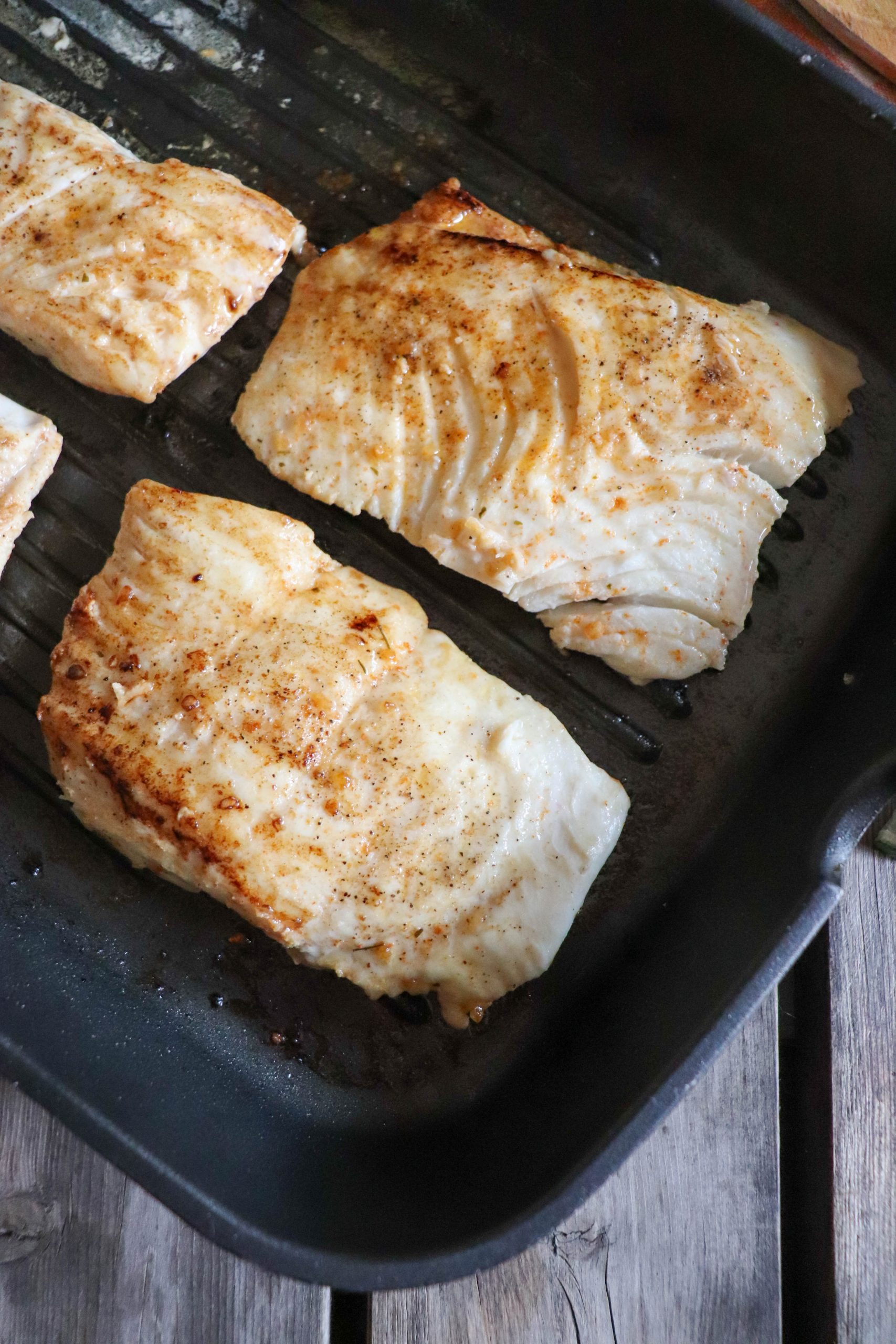 We love this grilled fish paired with our favorite mango salsa recipe. It gives the dish a fresh, light flavour that is perfect for summer!
You could serve it with a side of Ceasar salad, rice or pasta. We had grilled asparagus and zucchini, making this a deliciously low carb meal.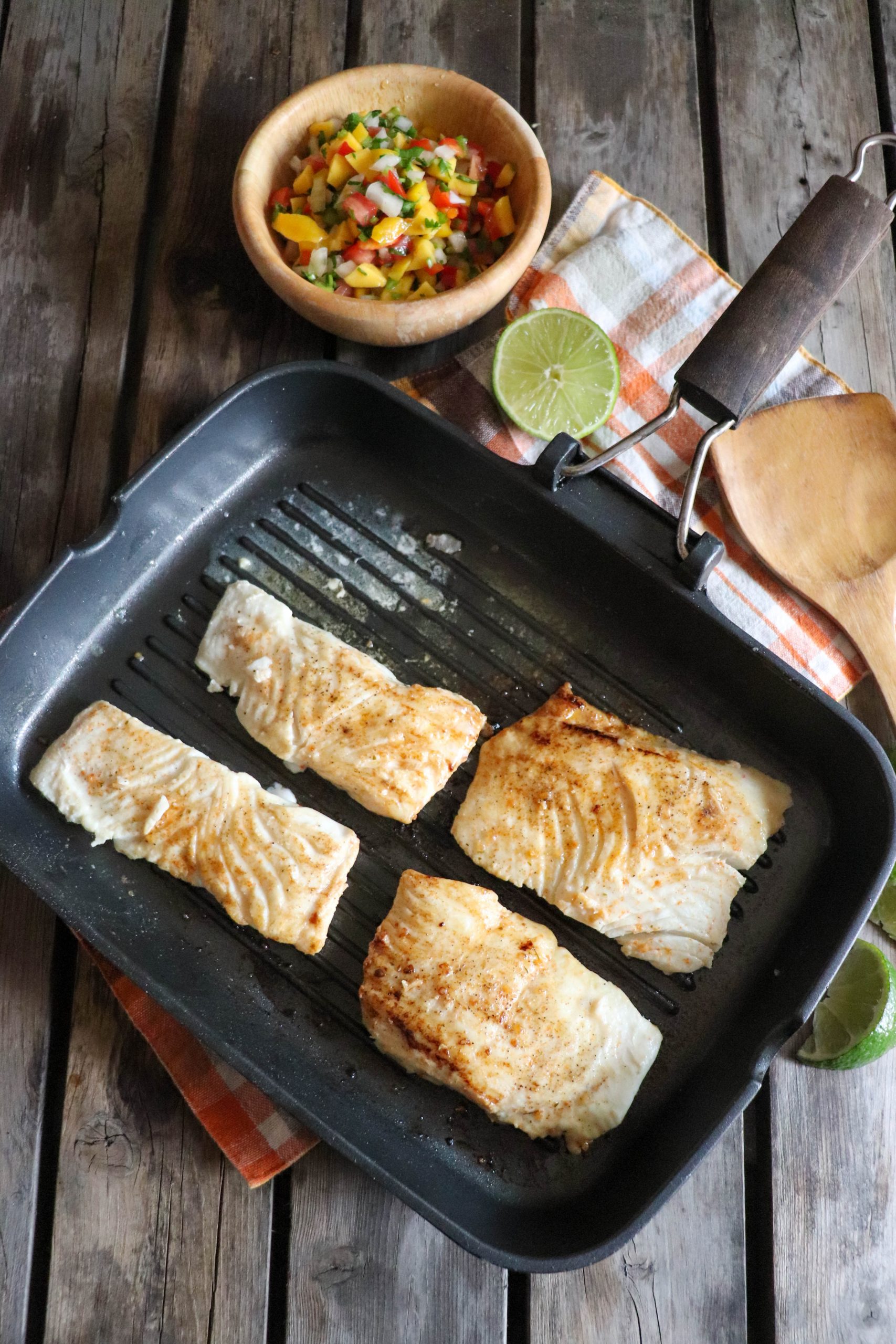 Camping essentials for grilling: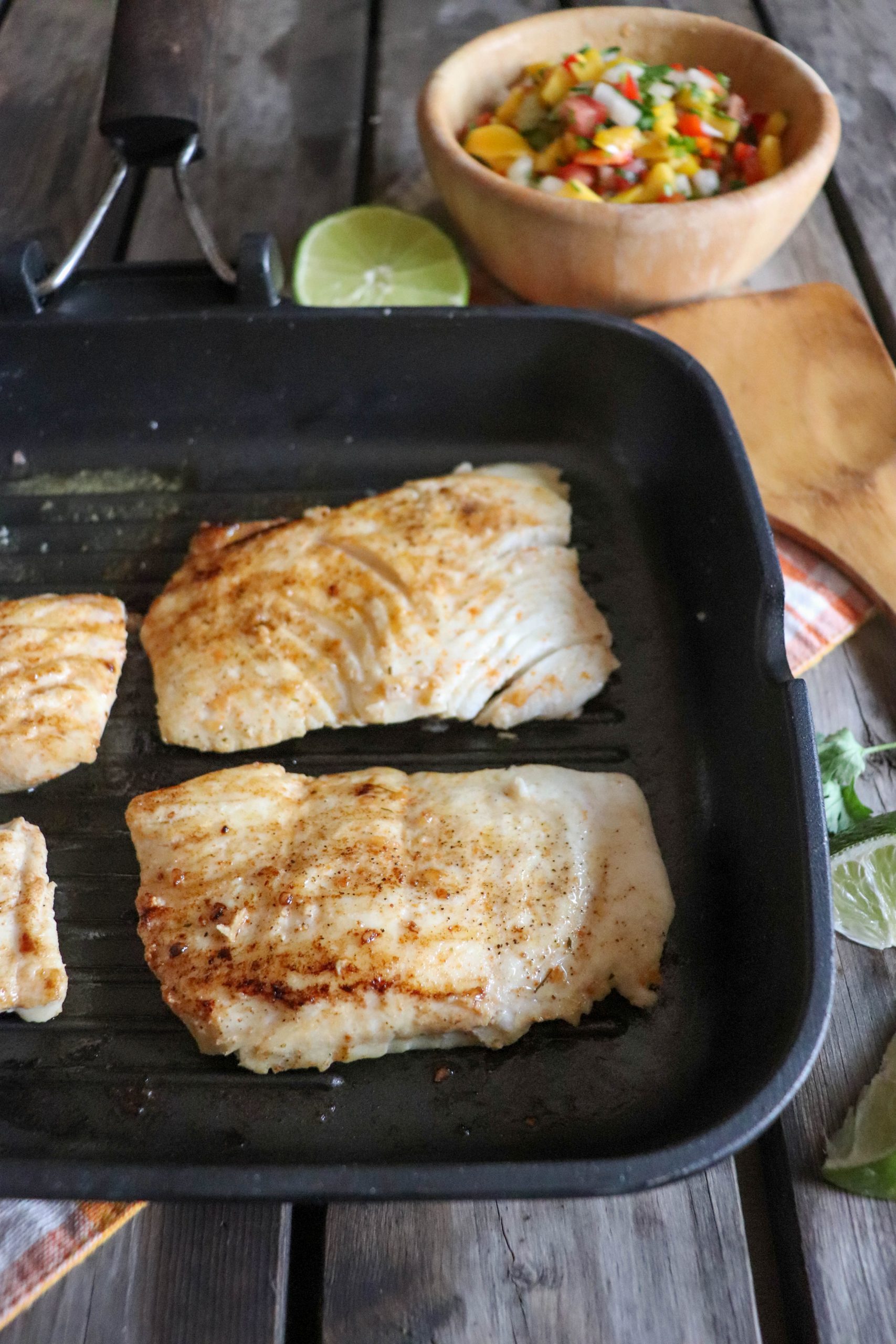 If you love this grilled halibut recipe, please give it a five star review and help me share it on Facebook or Pinterest so that others can enjoy it too!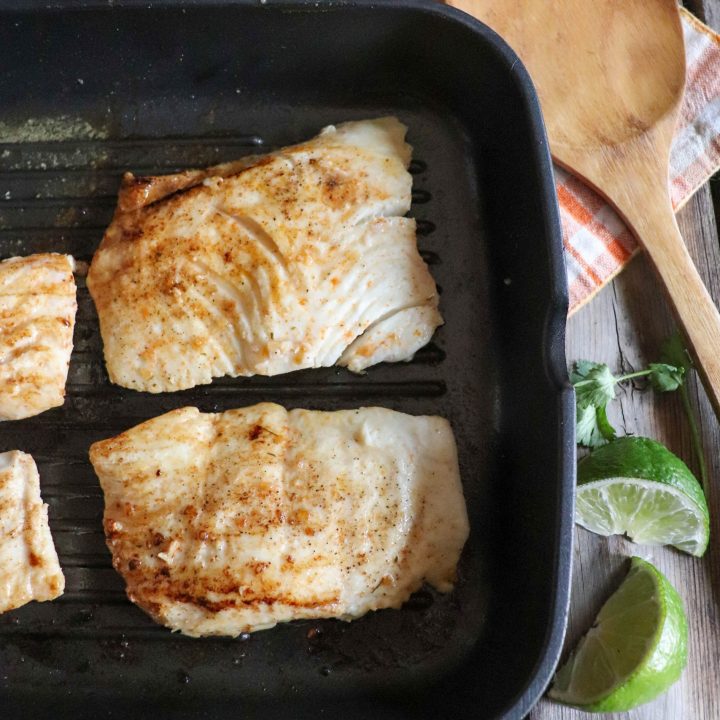 Perfect Grilled Halibut Recipe for Camping
This is the perfect grilled halibut recipe for camping! Make delicious, tasty white fish with this classic dish.