Cook up a storm on your next camping trip with these delicious and easy recipes for two. From foil packet meals to s'mores, enjoy the great outdoors with good food.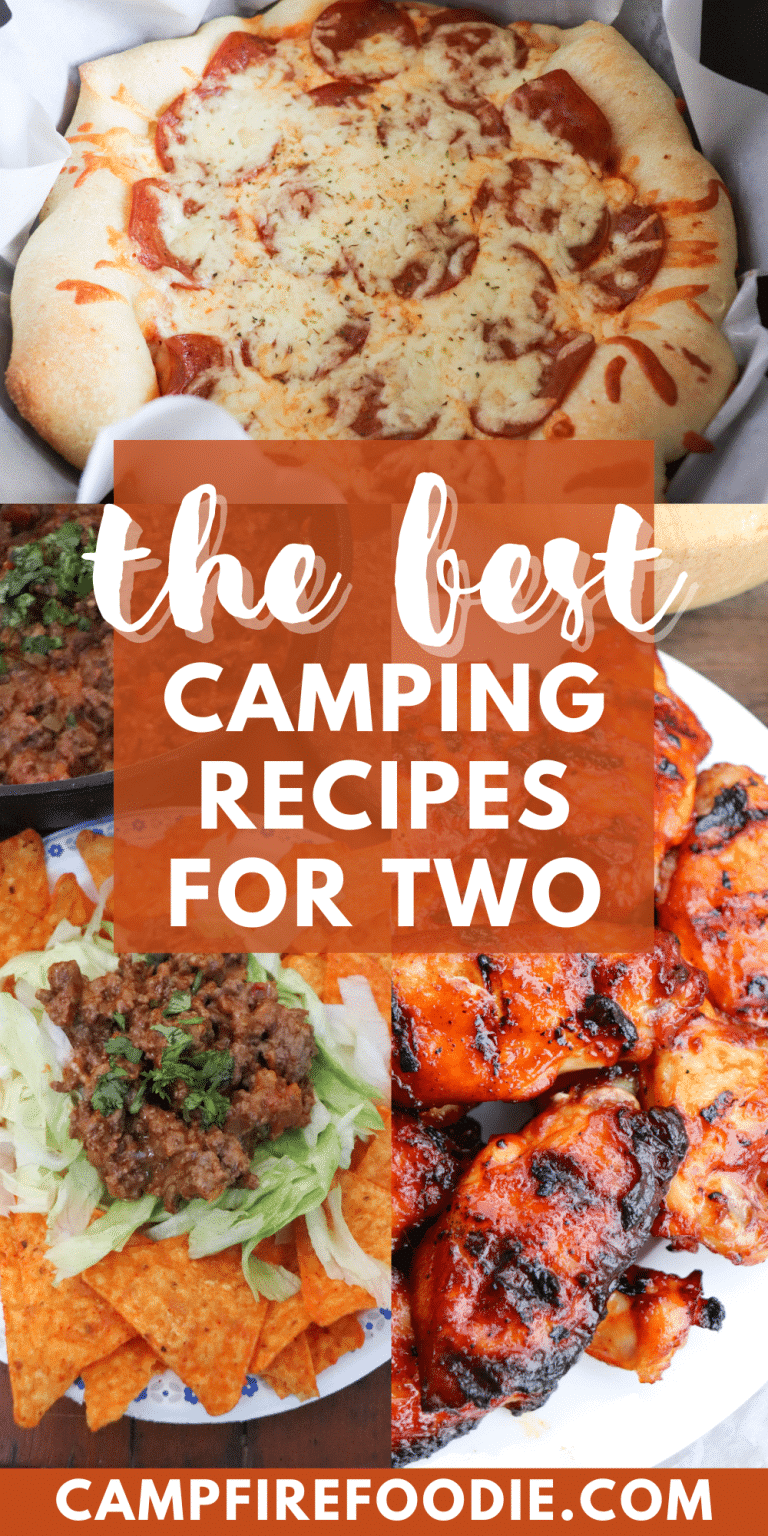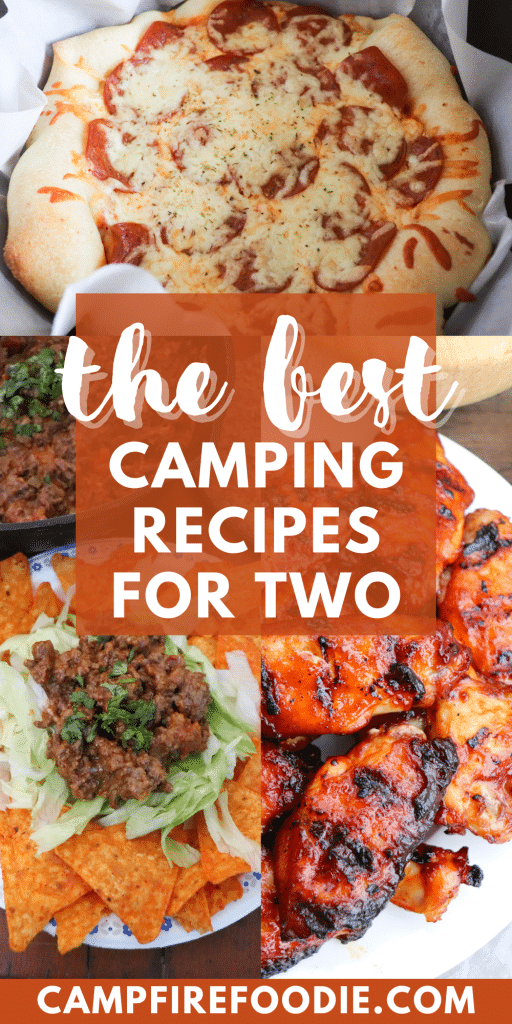 If you are looking for easy camping meals, you have come to the right place! I think good food makes any camping experience better.
A good pie iron or one-pot meal that cuts down the cleanup is also a major plus.
Too busy to make this right away? Pin it for later! Pin this post to your favorite board on Pinterest and it will be there when you're ready!
To save you the time searching, I have put together a list of some of my favorite camping recipes that are perfect for two people. They are all simple and delicious and I know you are going to love them.
This post contains affiliate links.
Small batch camping essentials: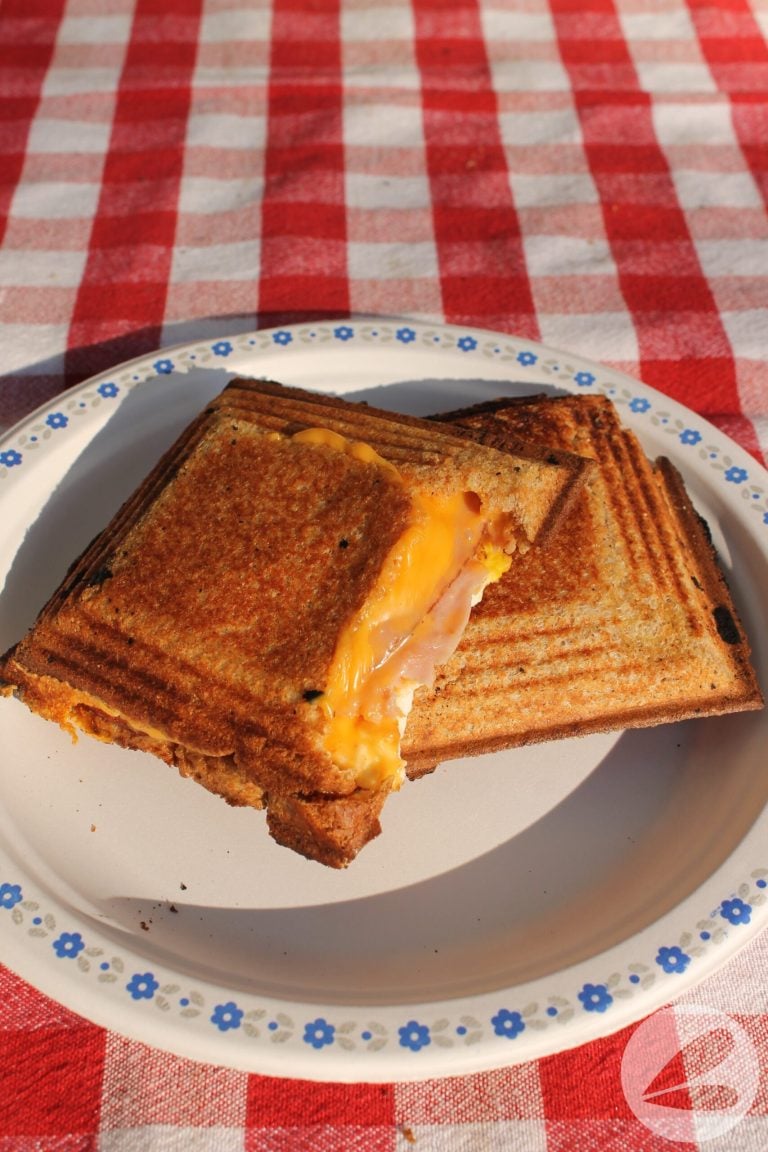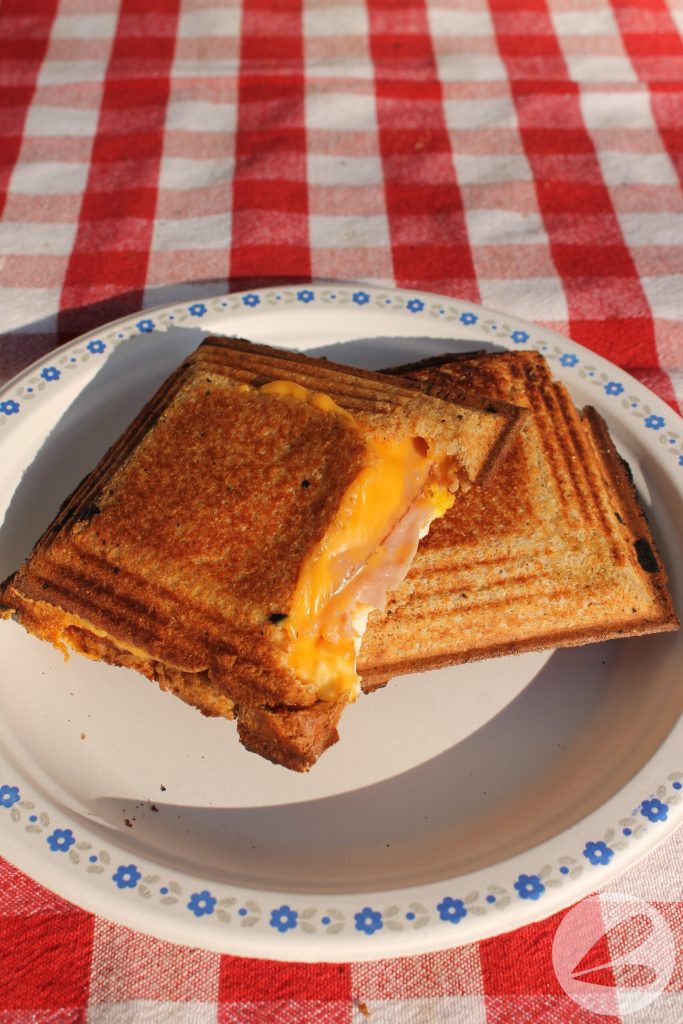 Why pie irons are great for individual recipes:
Using pie irons is an easy way to minimize dishes when cooking in the great outdoors. You can make an entire meal with a single piece of cookware!
They also allow everyone that is eating to customize their meals with the ingredients they like best. Be sure to check out our how to use a pie iron post.
Check out all of our pie iron recipes for a ton of ideas!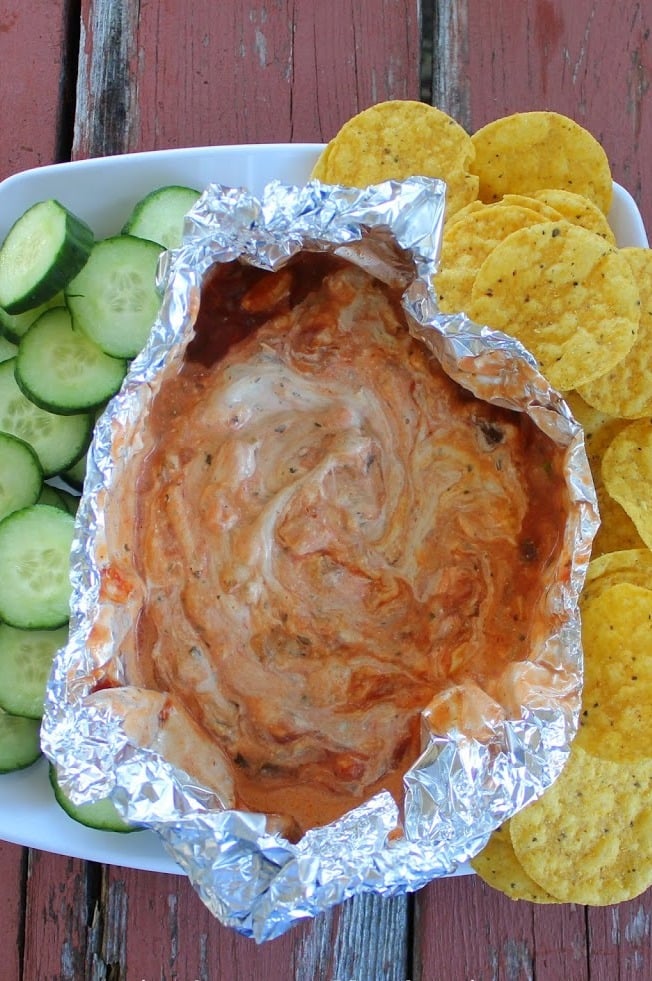 2-Person Camping Meal Ideas:
Taco Skillet Bake – This taco skillet bake is one of those easy camping recipes that everyone loves and it is one of my most requested recipes for camping with the kids. It can also be scaled up to feed large groups or down for just a few. With just a bit of preparation, you can make this yummy taco recipe for your next trip.
Campfire Dip – This cheesy campfire dip recipe is one that we make on every camping trip! You only need a few simple ingredients and some tortilla chips to create this family favorite.
Foil Packet Breakfast Bake – Breakfast is the most important meal of the day, especially when you are faced with a long day of relaxation in nature! This delicious camping breakfast bake is super easy to make and cleanup is a breeze. It is a permanent fixture on our camping menus.
Smoked Burgers – can easily be made ahead of time and then warmed up over the grill for individual portions. These are a staple to all of our camping adventures!
Walking Tacos – Full of seasoned ground beef, fresh vegetables, cheddar cheese, and sour cream, these tacos in a bag make an easy lunch or dinner. The best part is that most of the prep work can be done in advance. Add even more of your favorite toppings, like black beans or sliced jalapenos.
Chili Cheese Dip – This yummy campfire chili cheese dip makes a great addition to any camping meal plan. Serve this deliciously gooey mess with chips for campfire nachos or turn it into sloppy joes. You can also just grab a spoon. No judgment here!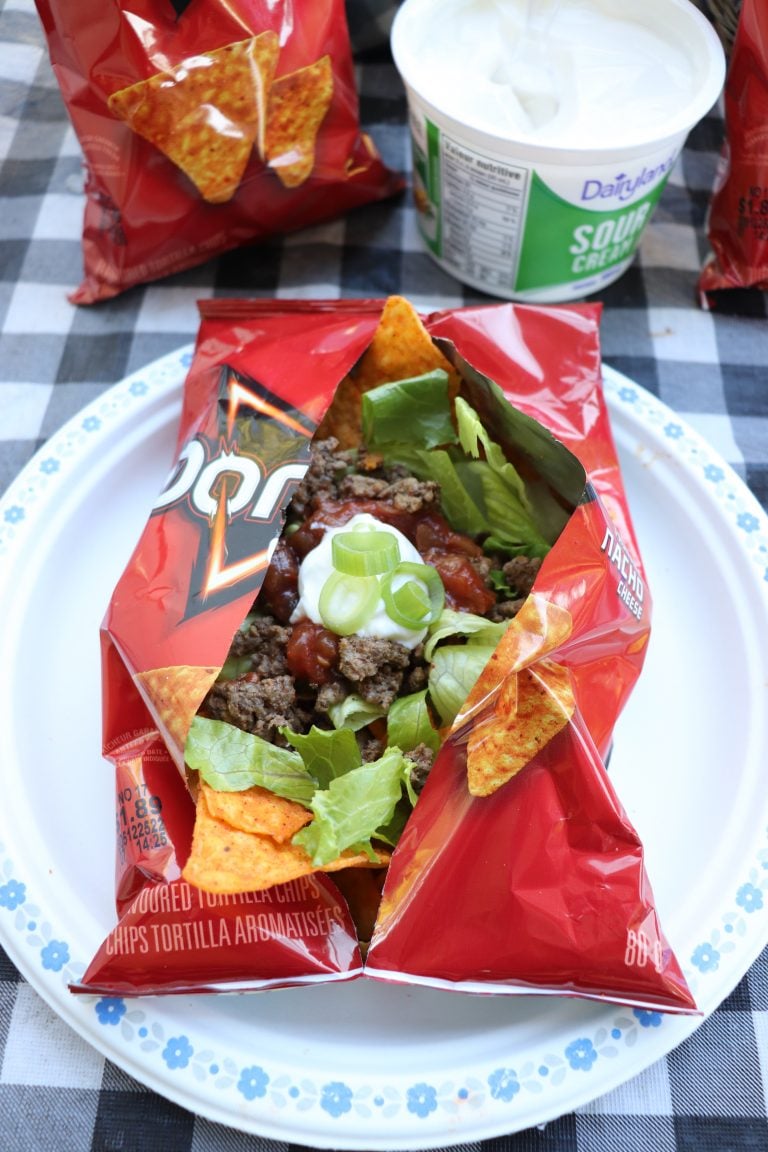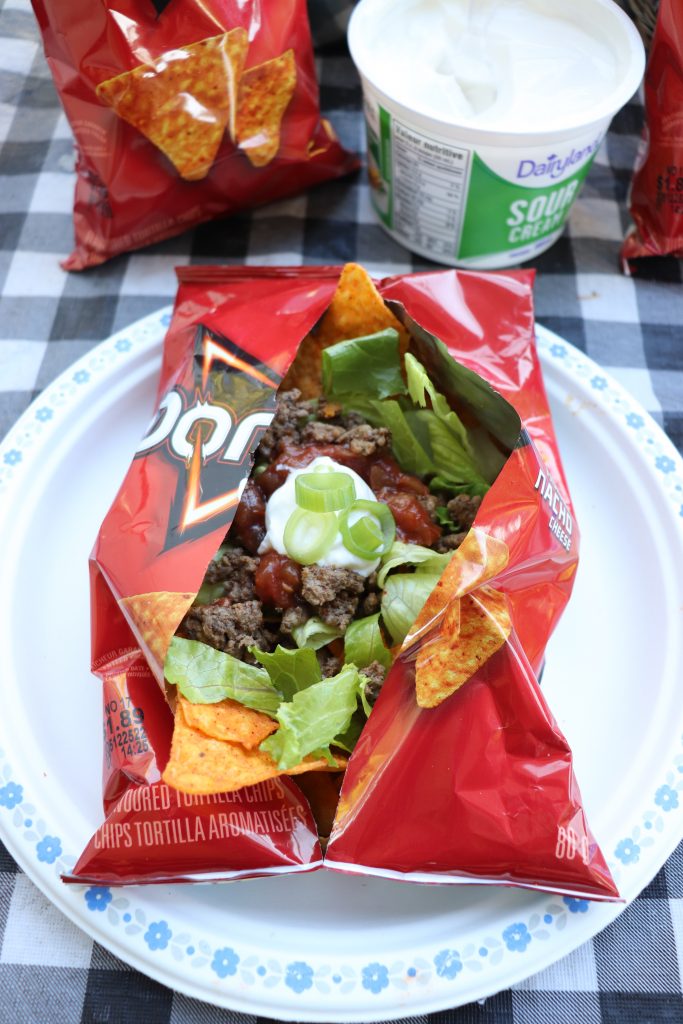 Can these recipes be doubled?
Any of these recipes can easily be scaled up or down, depending on the size of your group.
Tips for adapting recipes:
Before you start making changes to a recipe, and assuming there are no dietary restrictions to contend with, it is a good idea to make the recipe at least once as written. This allows you a clear starting point and gives any taste testers the opportunity to give their feedback.
Start with the seasonings. Is the dish too spicy for your tastes? Too bland? Would you prefer a specific flavor to be more or less prominent?
Make clear one-to-one swaps.
Remember that, if you have changed a large portion of the recipe as originally written, the results may be affected in different ways.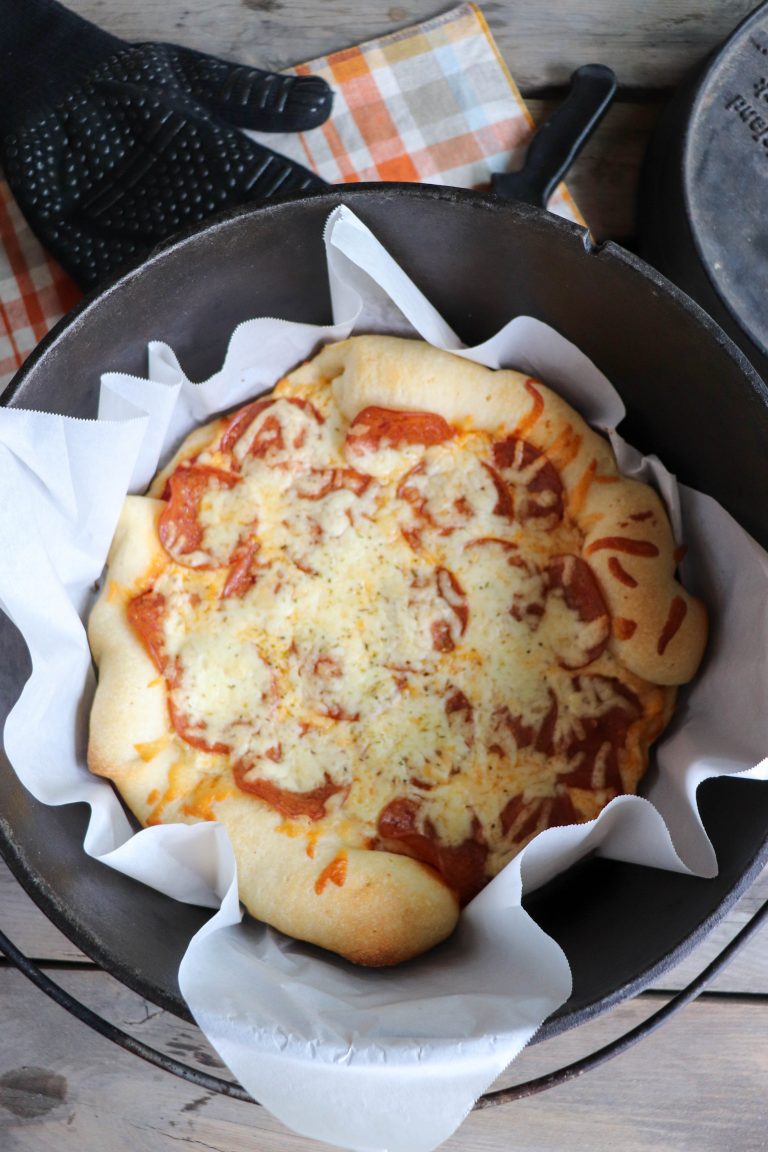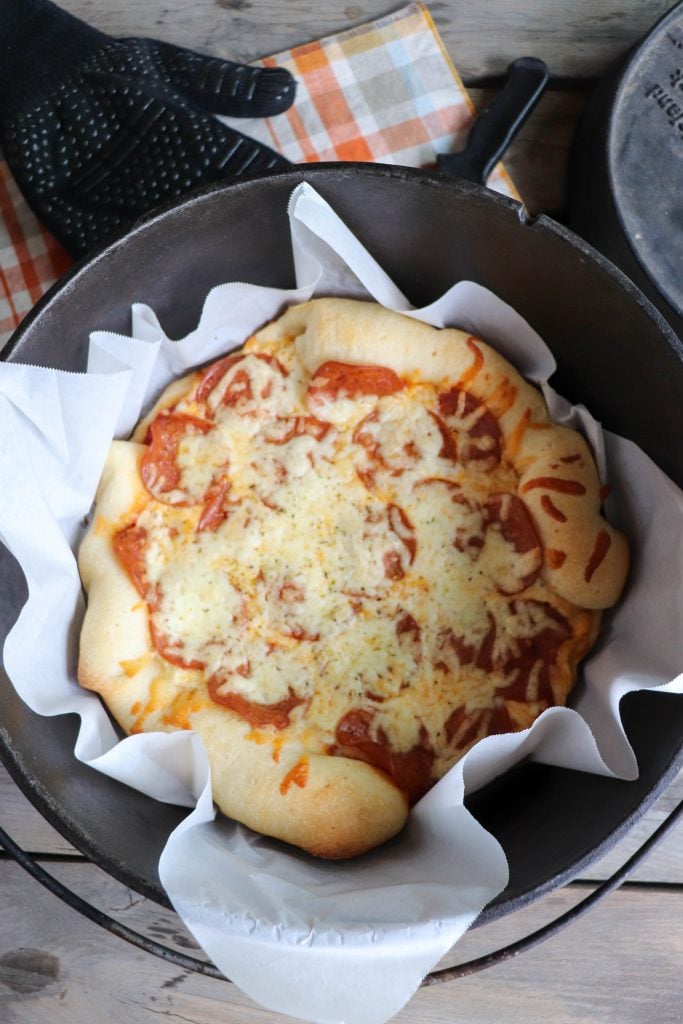 Tips & Tricks:
When planning for your next camping trip, make a list of all the ingredients needed for all of your camping meals. This can be your packing list. It also makes it much easier to see exactly what groceries you need to buy and to make up a shopping list.
When it comes to camping meals, do as much food prep as you can at home. This saves time and effort and makes for easy cleanup when you don't have quick access to hot water.
Lining the bottom of your dutch oven with parchment paper is a great way to simplify cleanup.
Heat resistant gloves are the perfect way to prevent burns when handling a dutch oven or cast iron skillet.
Now that I have shared some of my favorites, I would love to hear from you. What are some of your favorite camping meals for two?