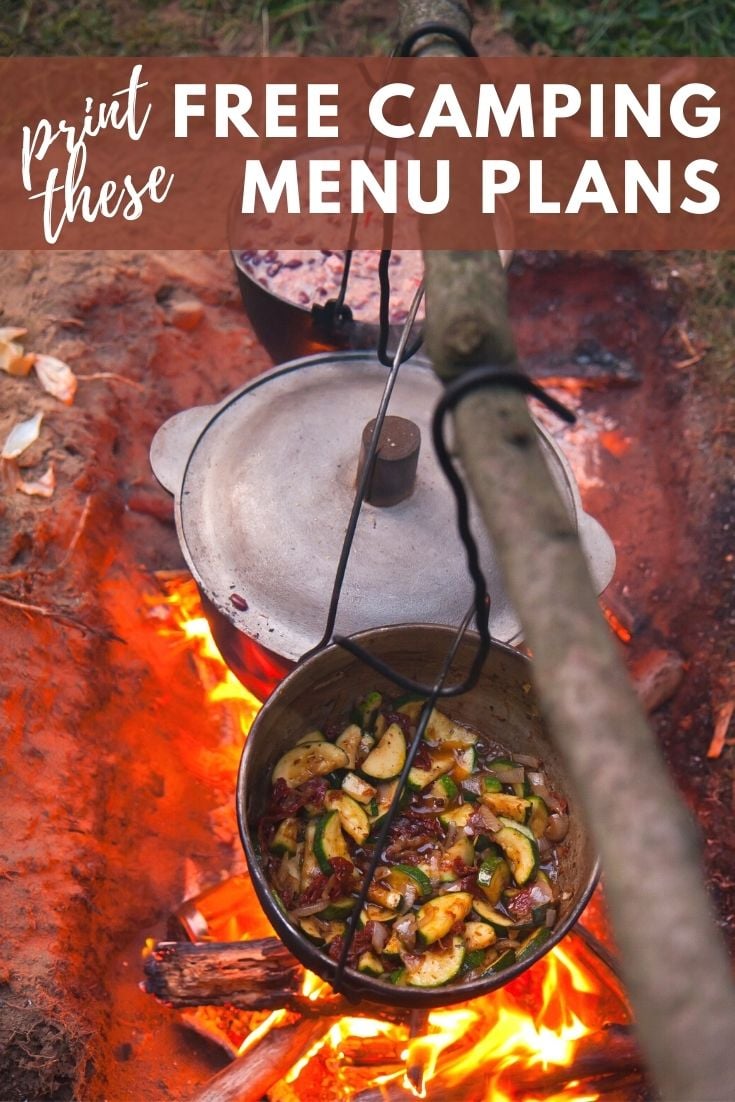 These free printable camping menu plans are a huge time saver for your next camping trip. Simply print, pack and enjoy!
Whenever we go camping I like to plan out our meals ahead of time. I even go so far as to make many of our camping meals at home, freeze them and pack them for later. Planning what we are going to eat on our excursions just makes the trip that much more enjoyable.
Check out my 20+ Make Ahead Camping Meals post to see what I'm talking about!
Today I am sharing these awesome three and five day camping meal plan printables to help take the guess work out of your next trip. Simply click on the free download link below (or right click on the image and save it to your computer), pack the suggested meals and go!
Printable Camping Menu Plans:
Too busy to download this right away? Pin this post for later! Save this to your favorite camping board on Pinterest and it will be there for when you're ready.
Be sure to check out my Etsy Shop where you can find the best, personalized camping gear!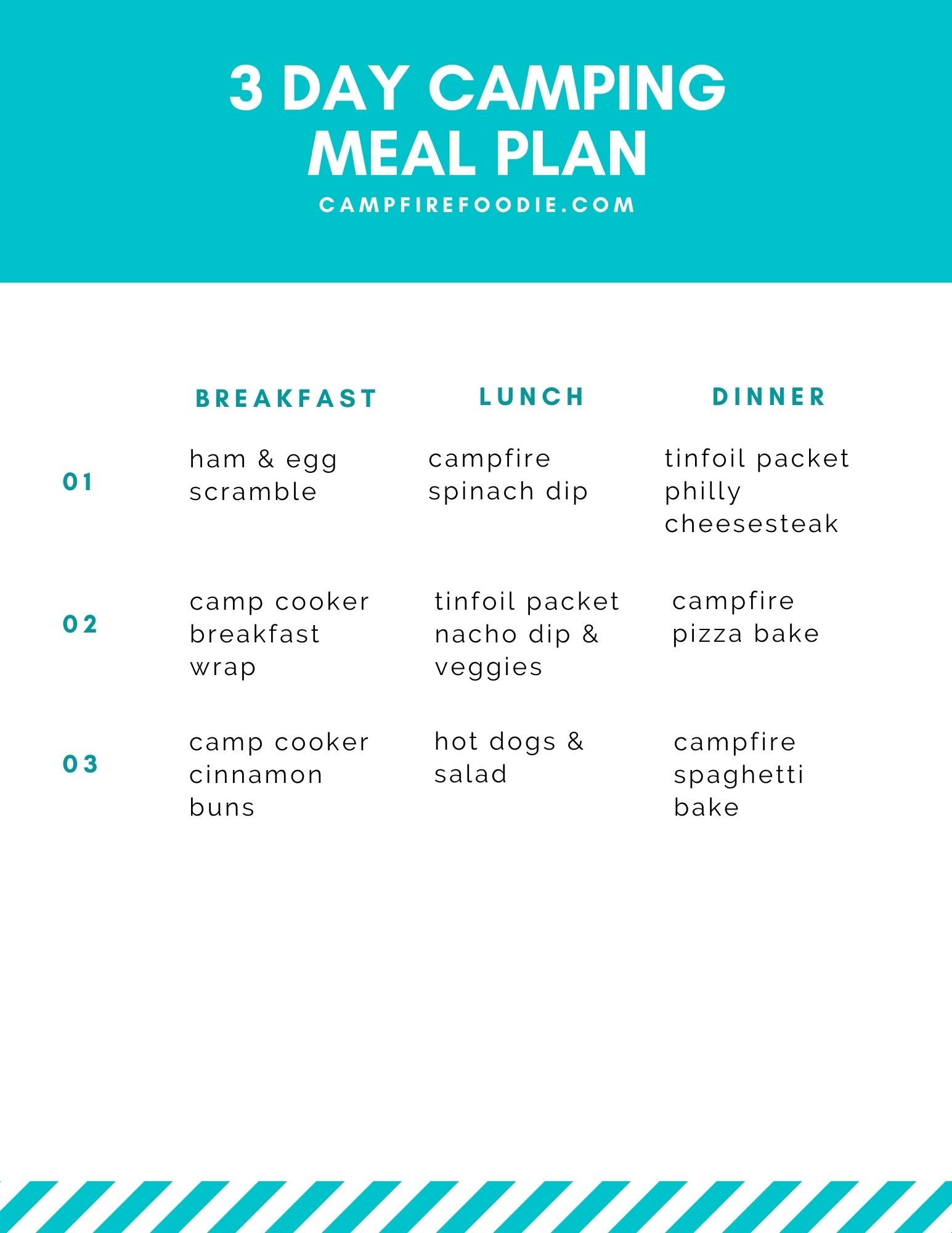 This post contains affiliate links.
Before you go, here are some of our camp cooking essentials:
This three day camping meal plan printable is perfect for those who are planning a trip for the weekend. Check out the list of recipes to use: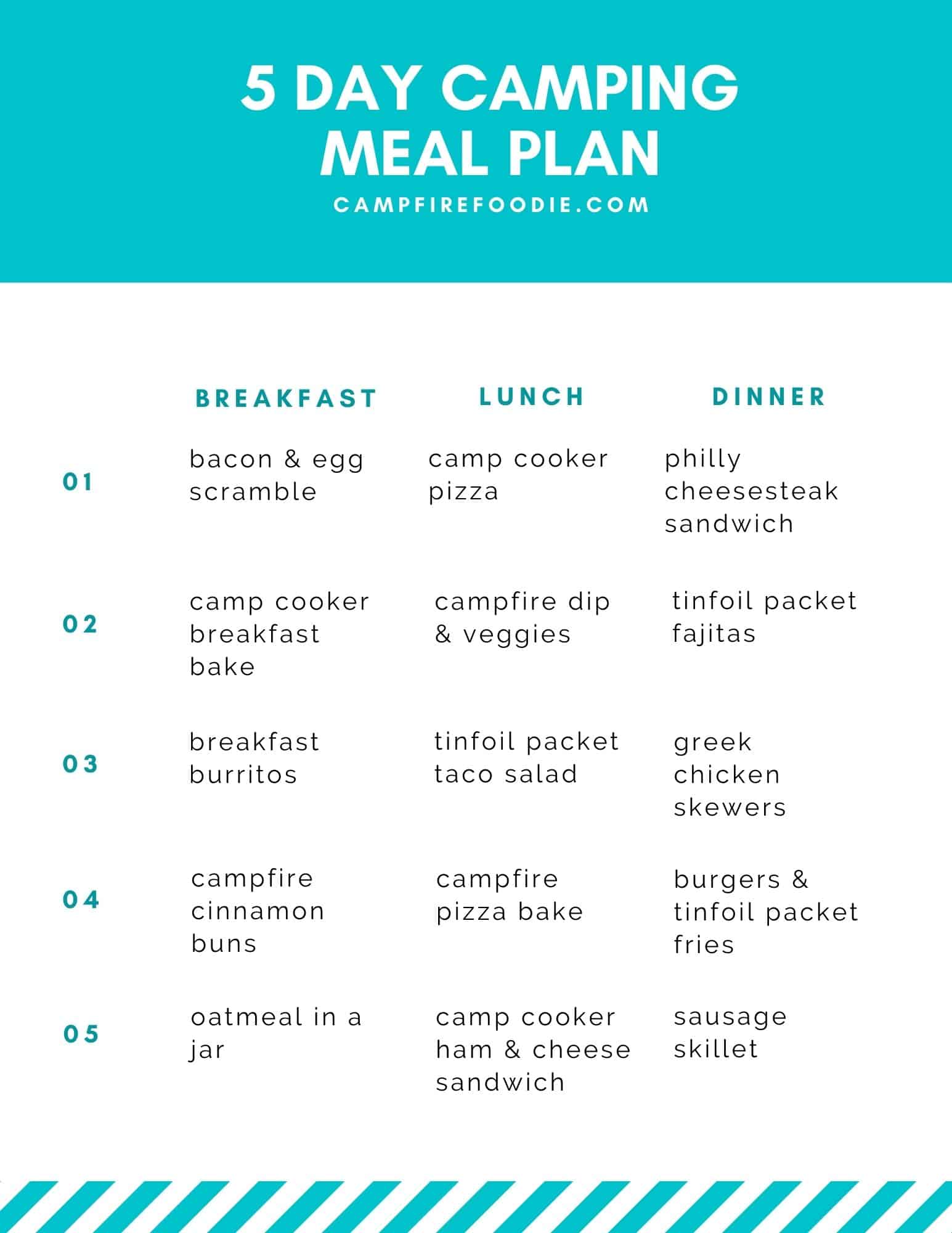 Tips for camping meal preparation:
Prepare meals in advance at home whenever possible. Leave most of the mess at home where running water is more accessible and clean up is easier. Trust me on this one!
Create "one pot" family style meals for quick dinners that don't require a lot of thought.
Use tinfoil packets, foil pie pans or camp cookers. These tools help to make clean up a breeze!
Pack ingredients in 1 gallon size freezer bags for flexible storage in small fridges and coolers.
Plan meals that use similar ingredients to help make packing and planning easy.
Use my printable Camping Meal Planner or these free Camping Menu Plans to help organize your next trip.
This five day camping meal plan is great if you are planning a week long excursion! Check out the recommended camping recipes:
Campfire Philly Cheesesteak Sandwich
Green Pepper & Sausage Skillet
If you love this camping post, please help me share it on Facebook and Pinterest!