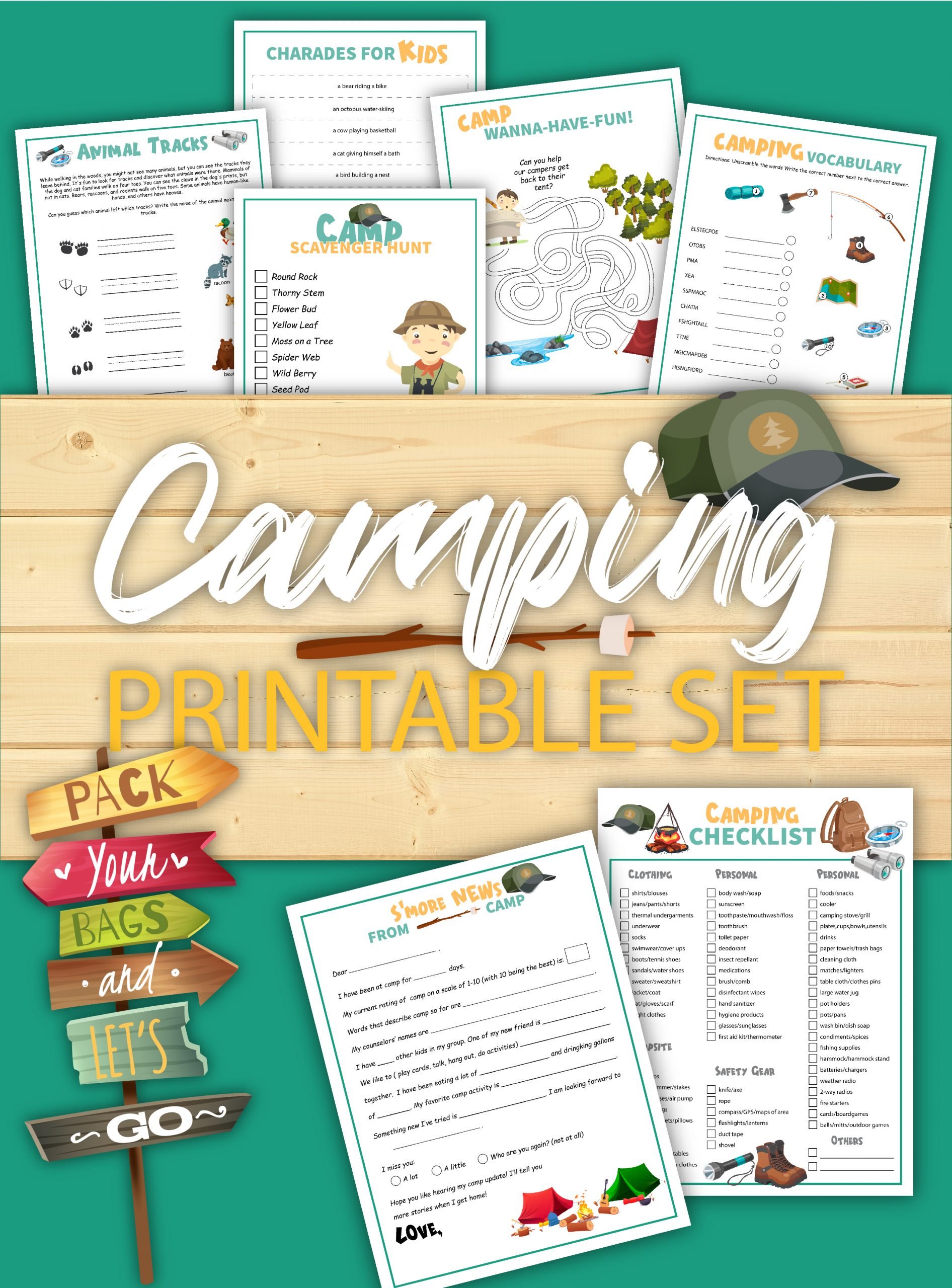 These Camping Printable Activity sheets are perfect for keeping the kids busy this summer! Simply download and print these activity sheets to use on your next camping trip.
Too busy to print these right away?! Pin them for later! Pin this post to your favorite camping board on Pinterest and it'll be waiting for you when you're ready.
Be sure to check out my Etsy Shop where you can now find personalized camping gear or download Our Favorite Camping Recipes eBook!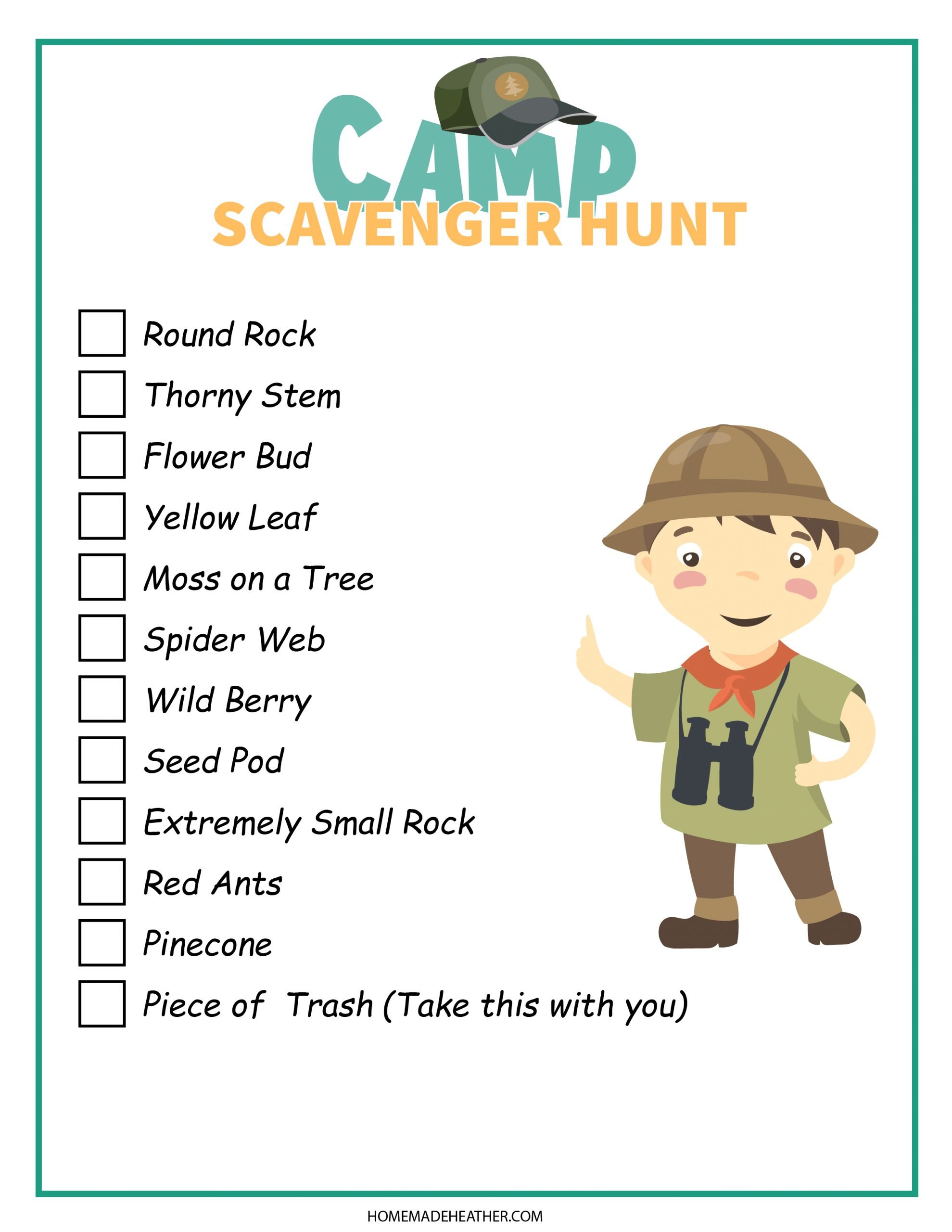 Camping Printable Activity Sheets:
Each of these free activity sheets can be saved directly to your computer by right clicking on the image and selecting "save". Or you can download the complete package of PDF files using the link at the bottom of this post.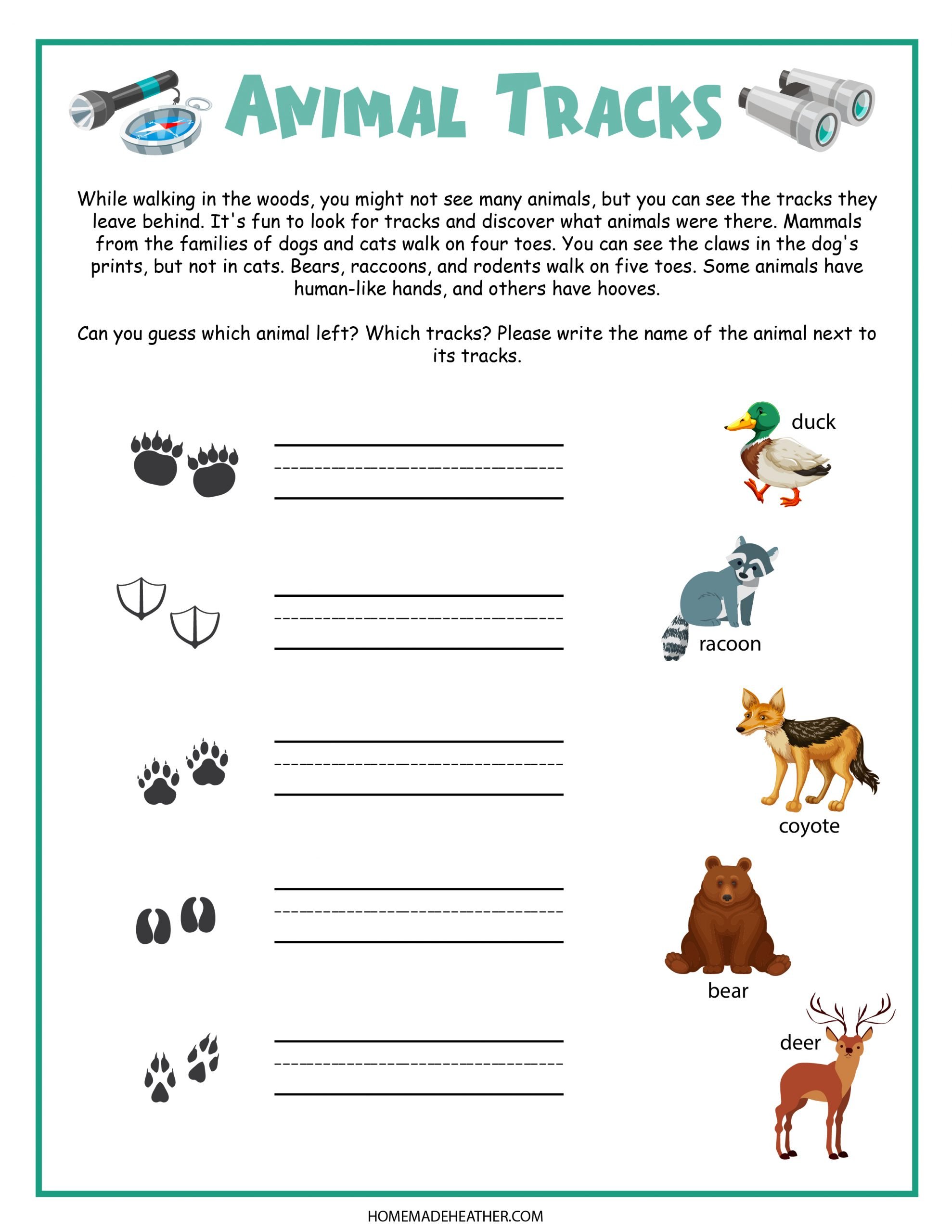 My boys love a good scavenger hunt so we have quite a few to share! You can also download this Camping Scavenger Hunt to use as well.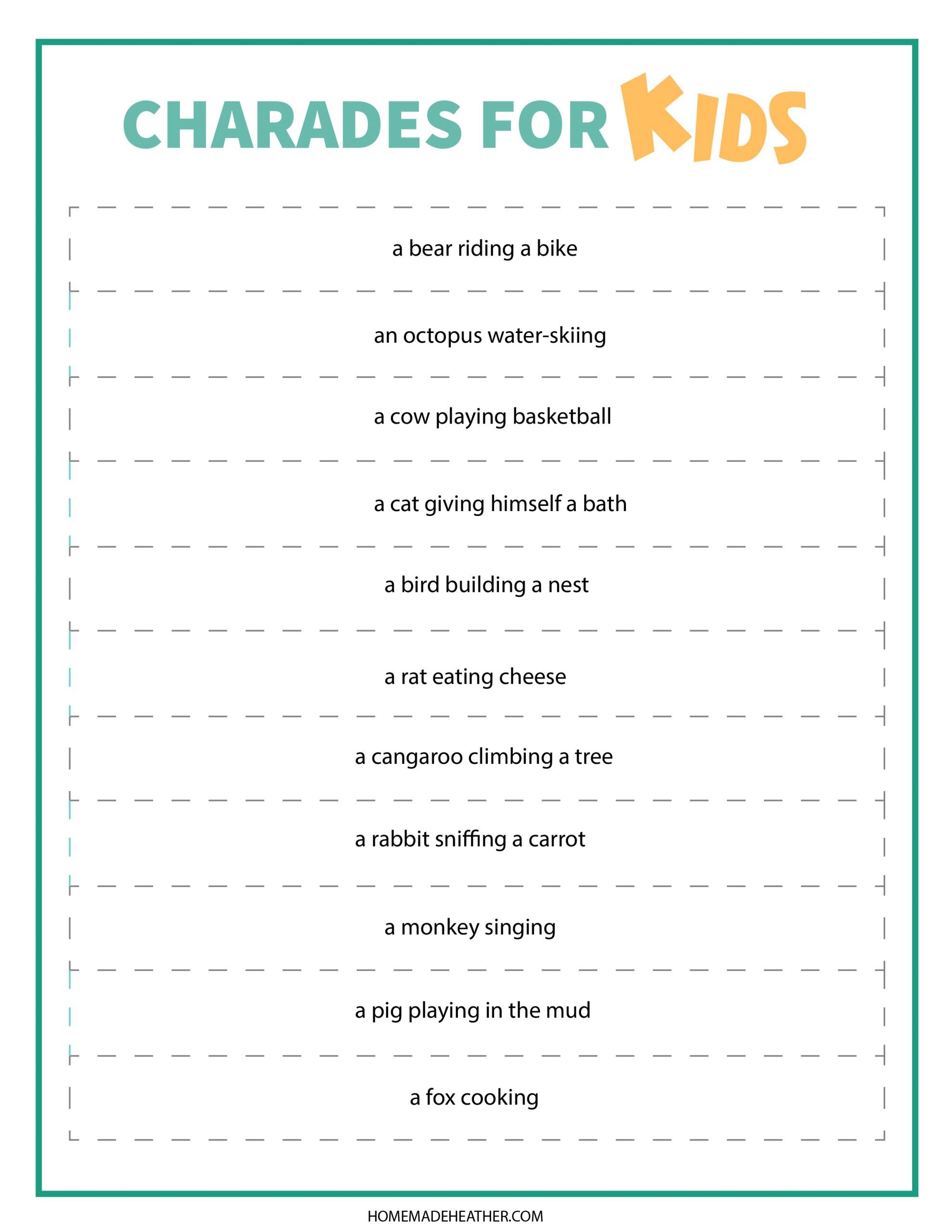 A game of charades is always a hit with the kids, young and old alike. We simply cut these ideas into strips and place them in a bowl for the kids to chose from, eyes closed of course. Then they act out whichever charade they picked. This is especially fun to play around the campfire with the whole family!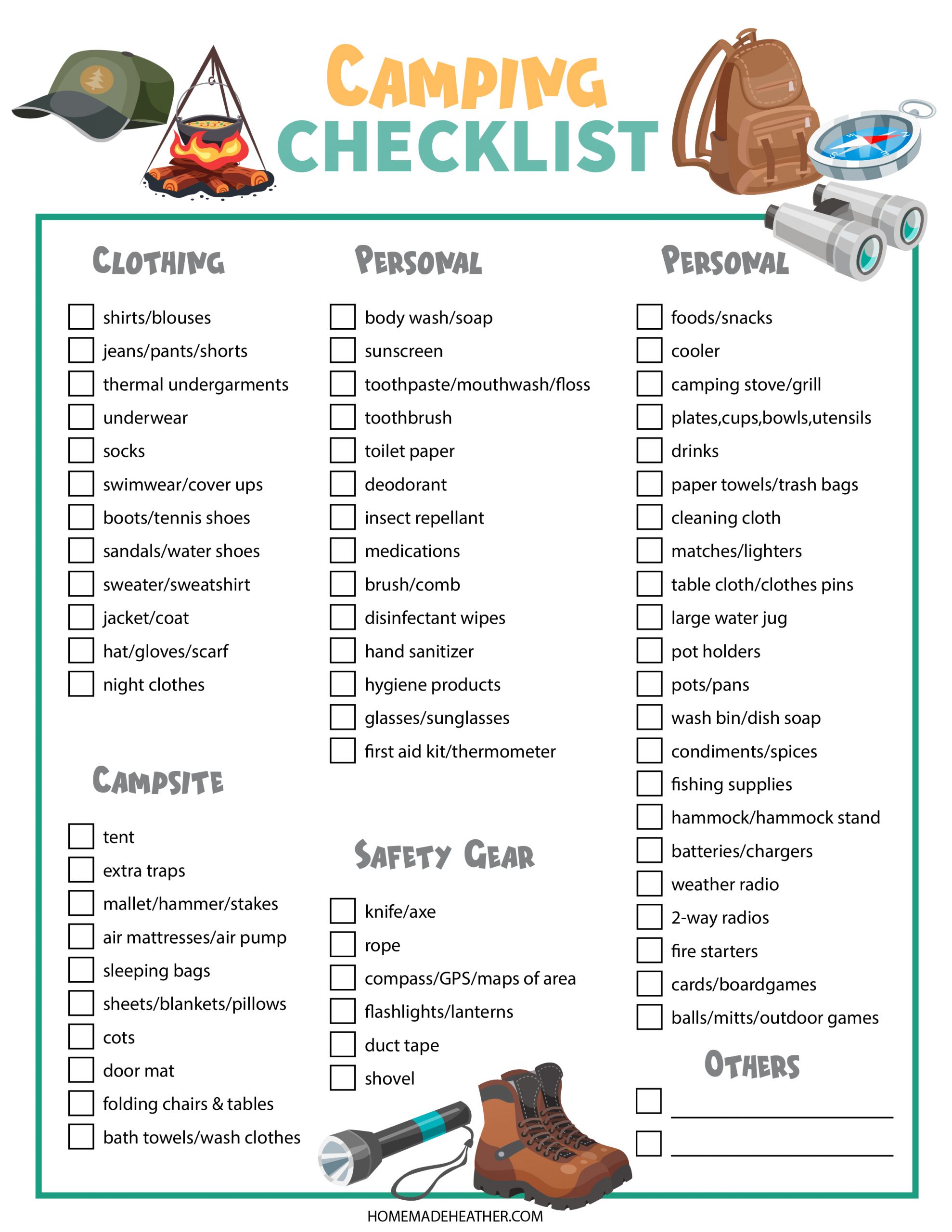 A camping checklist is a must have for whenever we go camping! We like to use this Camping Trip Checklist most often but why not have the kids help to pack and mark things off on their own using this one?!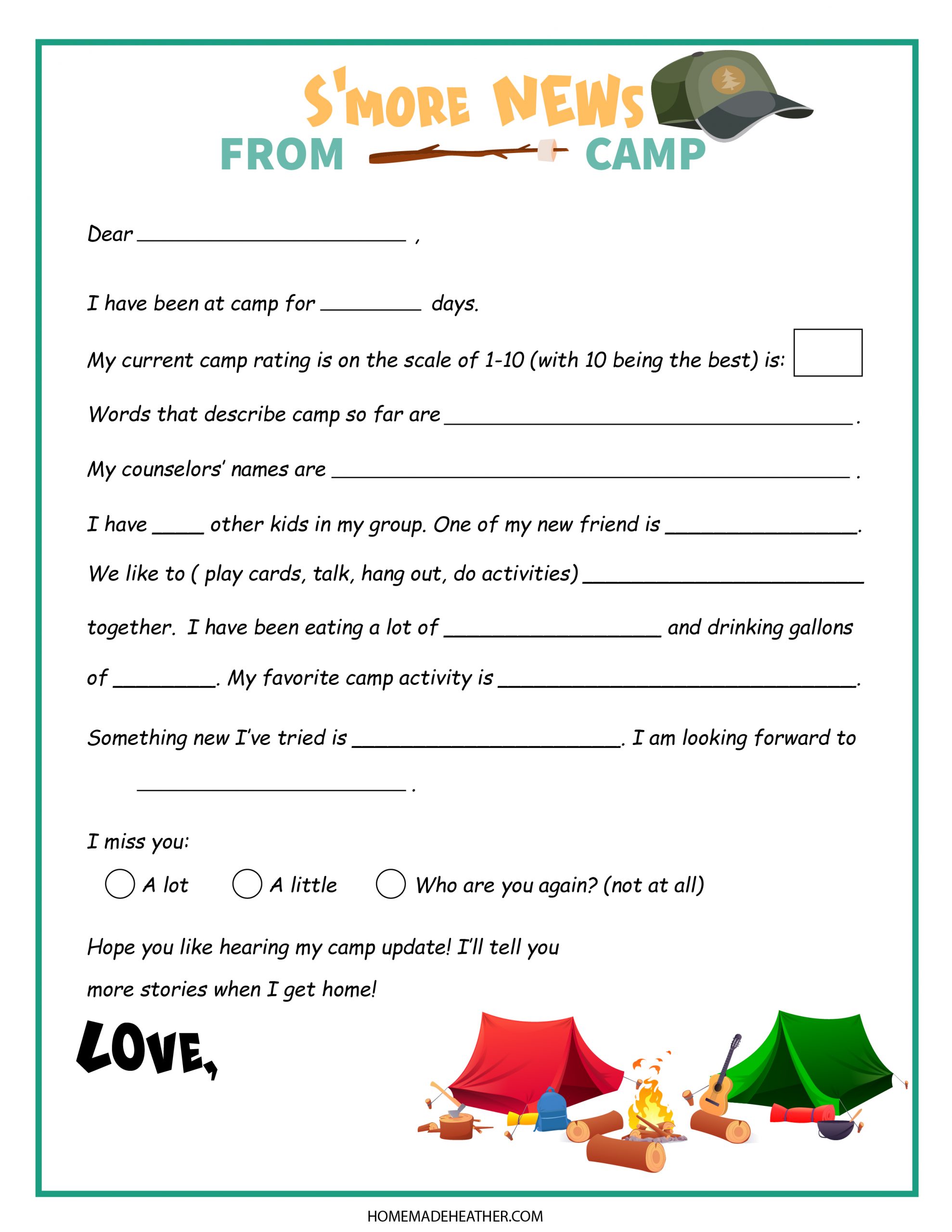 I love to have the boys write about their experiences whenever we go on larger camping trips. They shared some really great stories about our kayaking trip on Mertle Lake last year! This printable is the perfect way to get the kids to share about their adventures.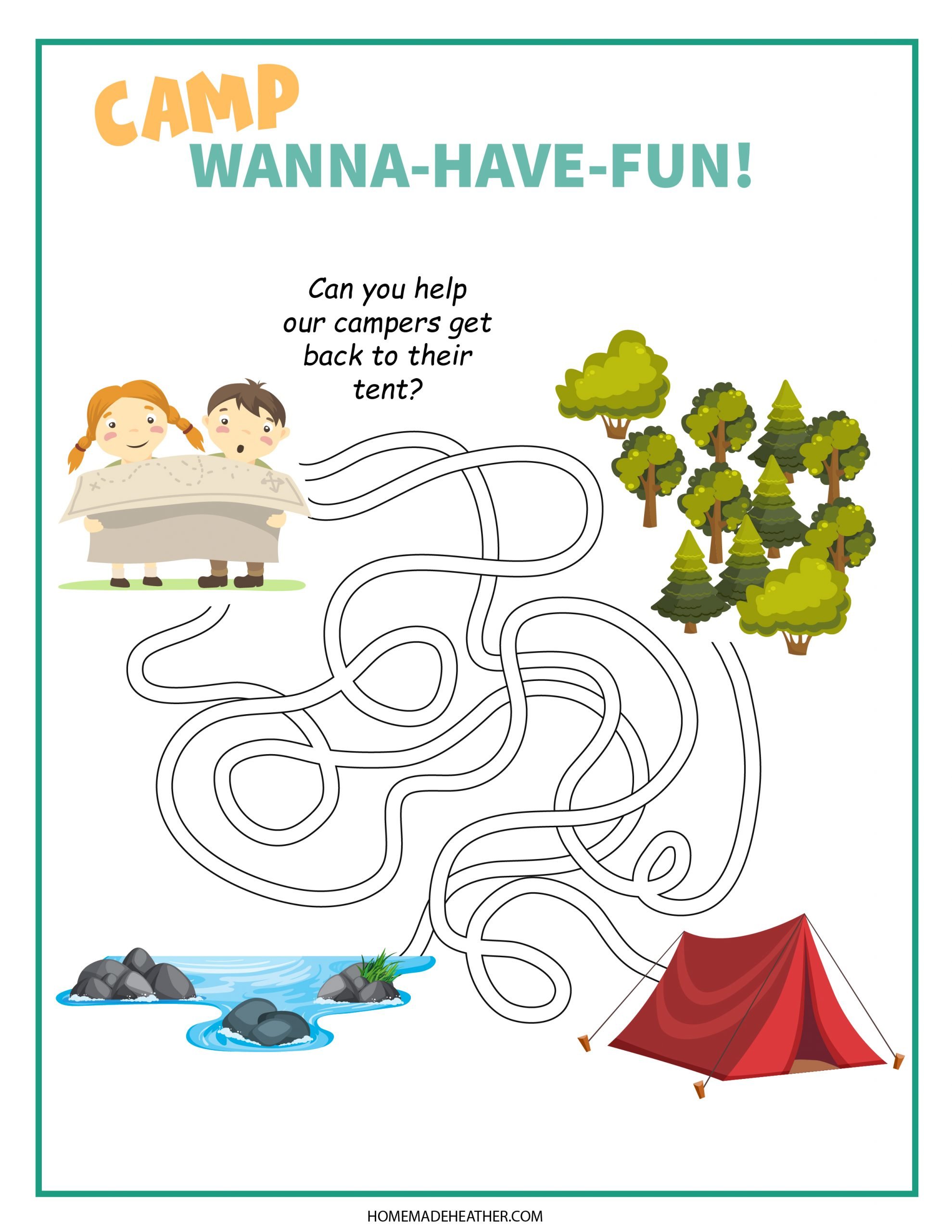 I have included a few more fun worksheets to use on those rainy days while camping or simply whenever the kids claim to be bored.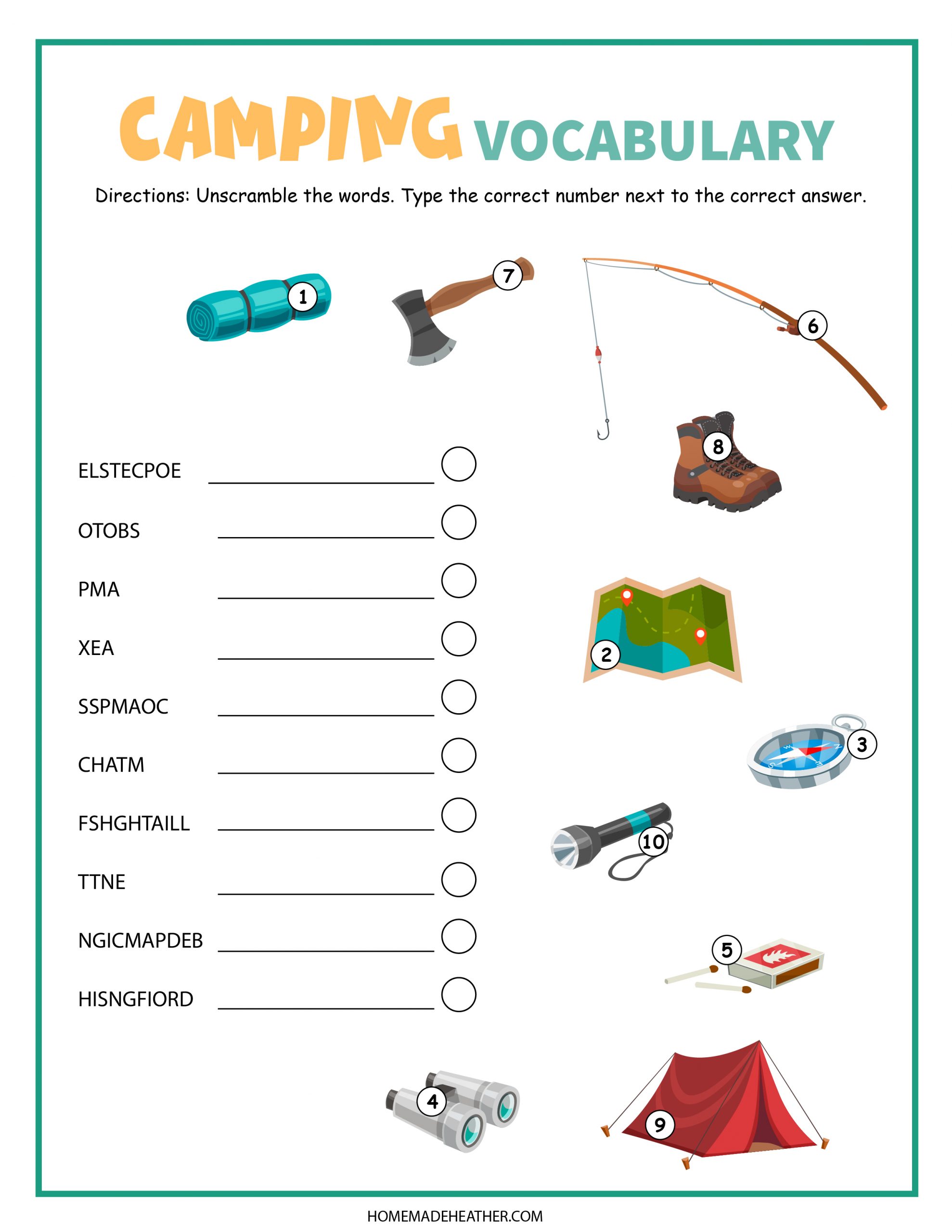 The best way to utilize these free camping printables for the kids is to print them off and make them into little booklets for the kids to use while camping. I like to hole punch the worksheets and place them into duotangs that can be used over and over again!
You can download all of the activity sheets here: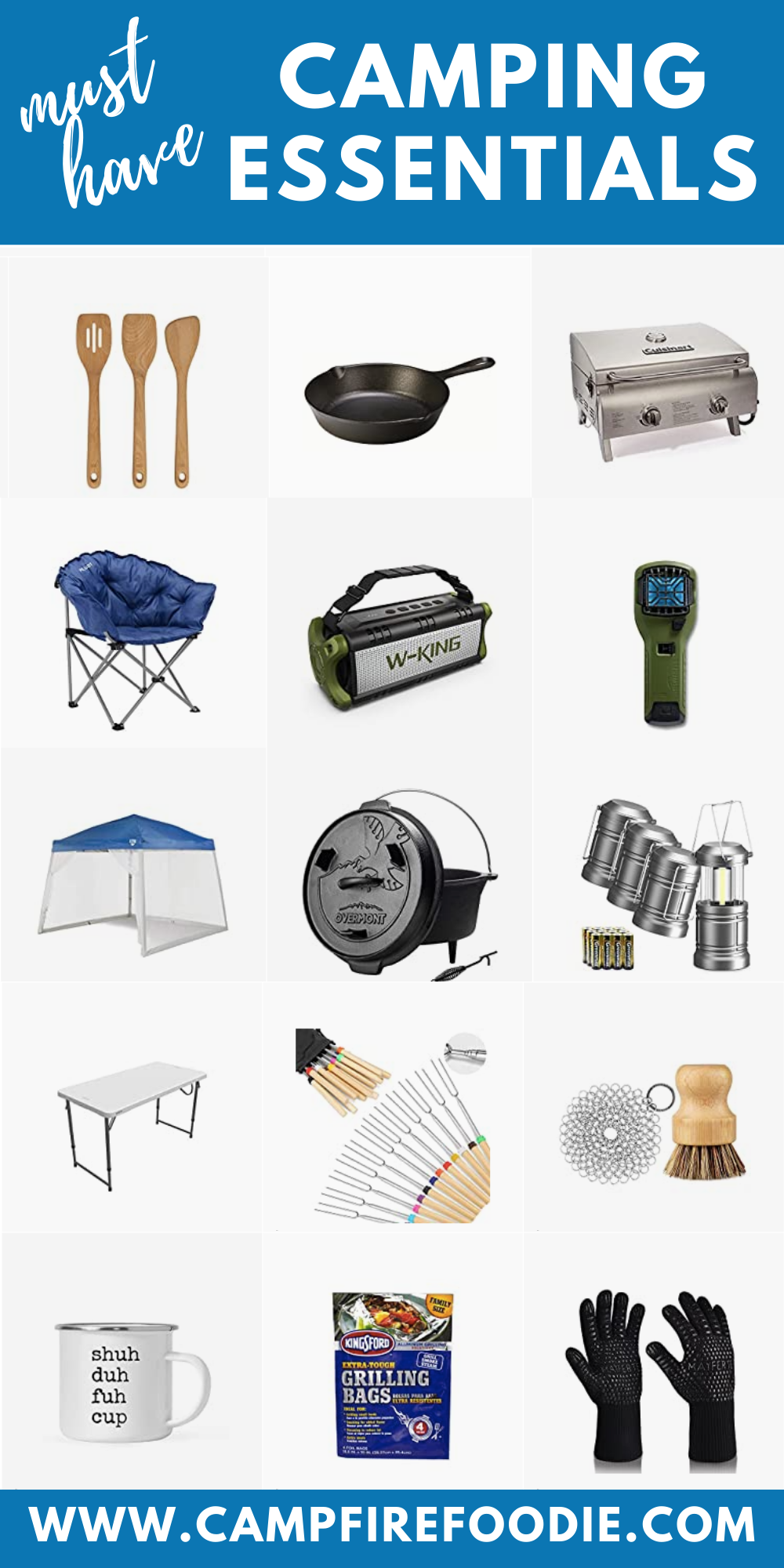 If you love these free camping printables, please help me share them on Facebook and Pinterest!