This round up of the best dutch oven recipes is chock full of our absolute favorite one pot style camping recipes! Save these to use on your next camping trip.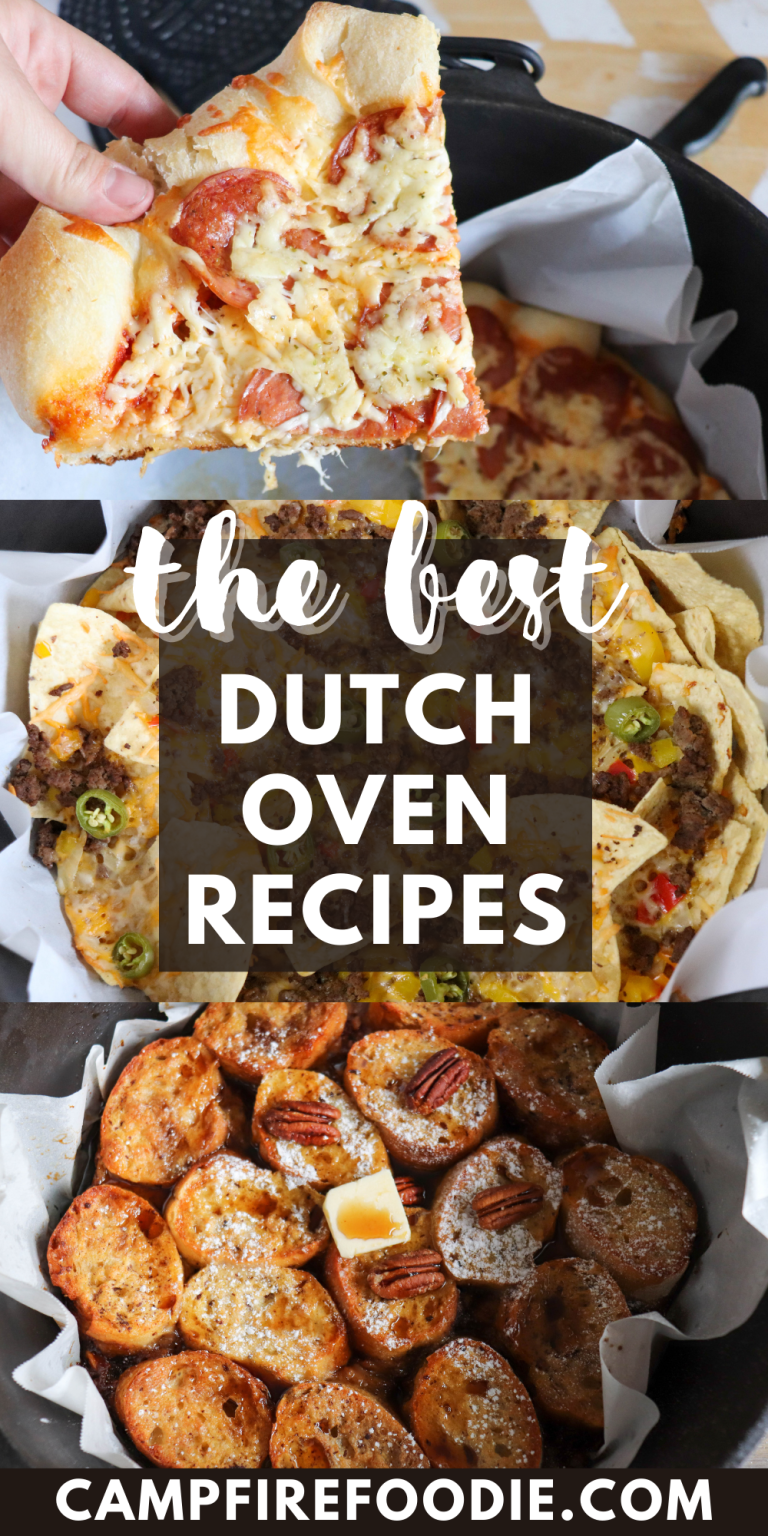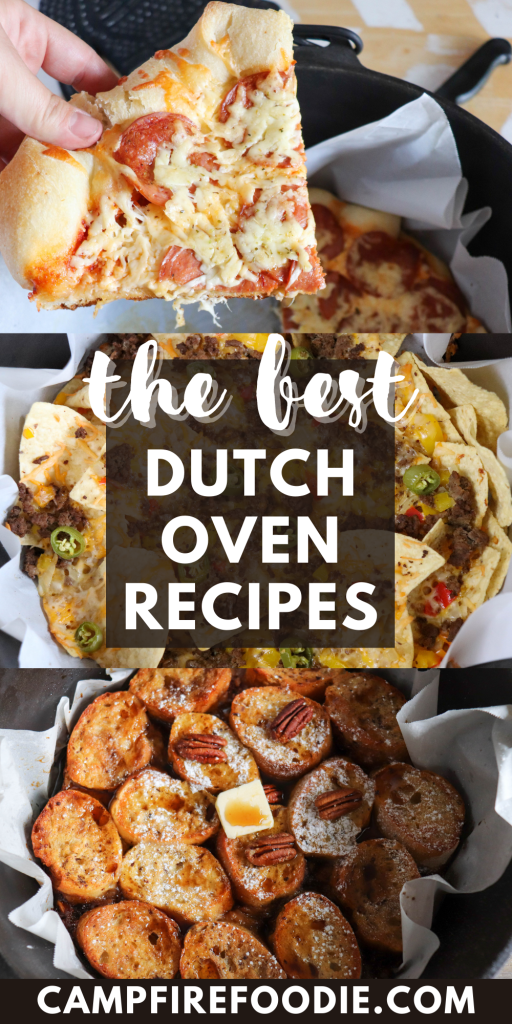 We love campfire cooking, great food and delicious recipes. I want to combine those things and share some of our family's favorite dutch oven recipes with you today.
These campfire dutch oven Recipes are all being added to the menu plan on our next camping trip! Dutch oven cooking makes one pot style camping dishes so easy to make!
Too busy to make this right away? Pin it for later! Pin this post to your favorite board on Pinterest and it will be there when you're ready!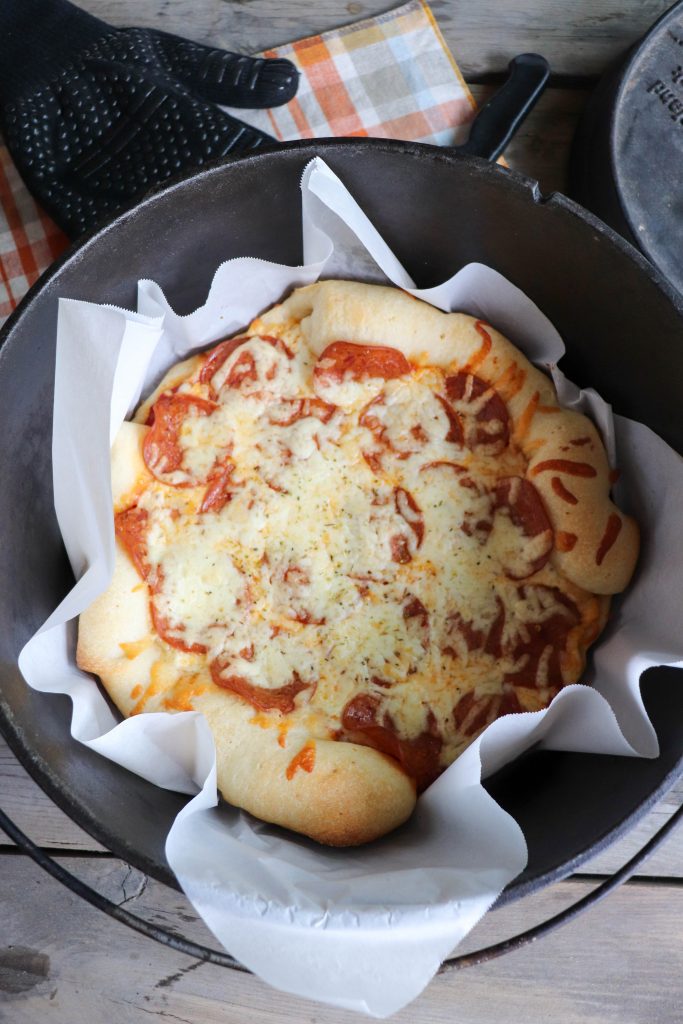 We love to go camping every summer, so I have become somewhat of a camp food aficionado. I've learned that making a great meal in the great outdoors doesn't have to be hard.
I find that preparing and cooking meals in a cast iron dutch oven is perfect for on the grill or over the campfire! Dutch oven recipes make one pot style camping dishes so easy to make!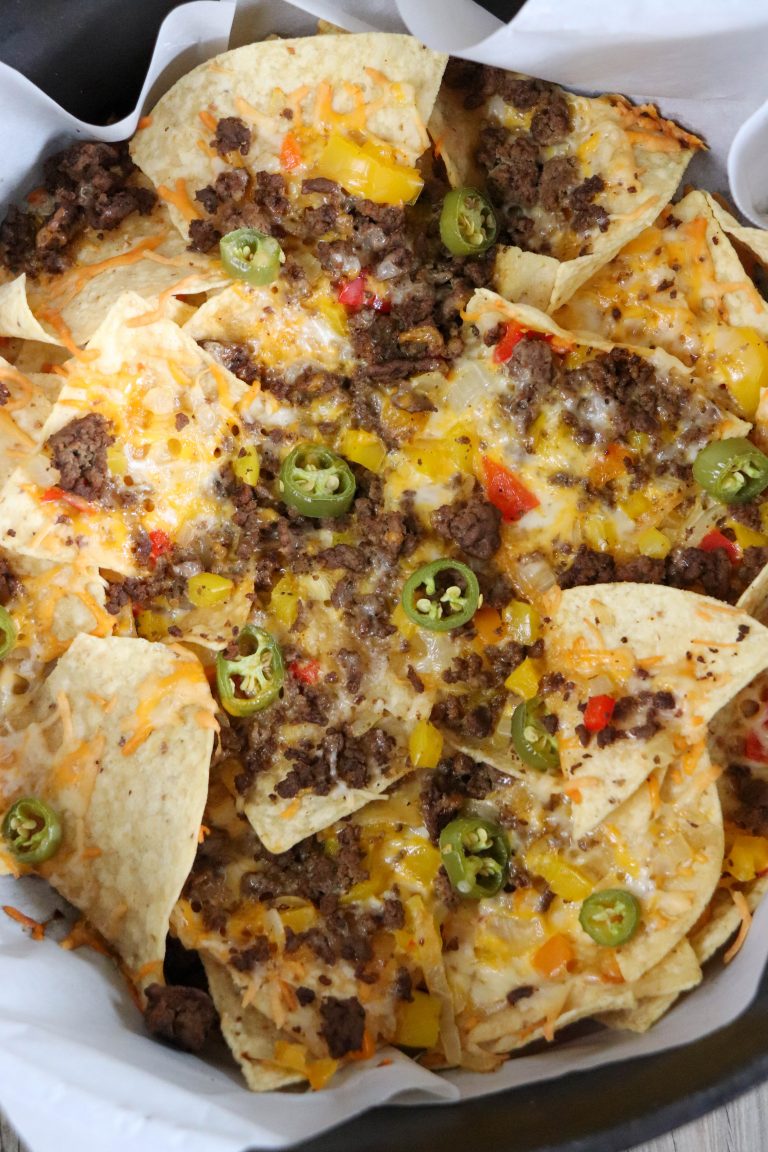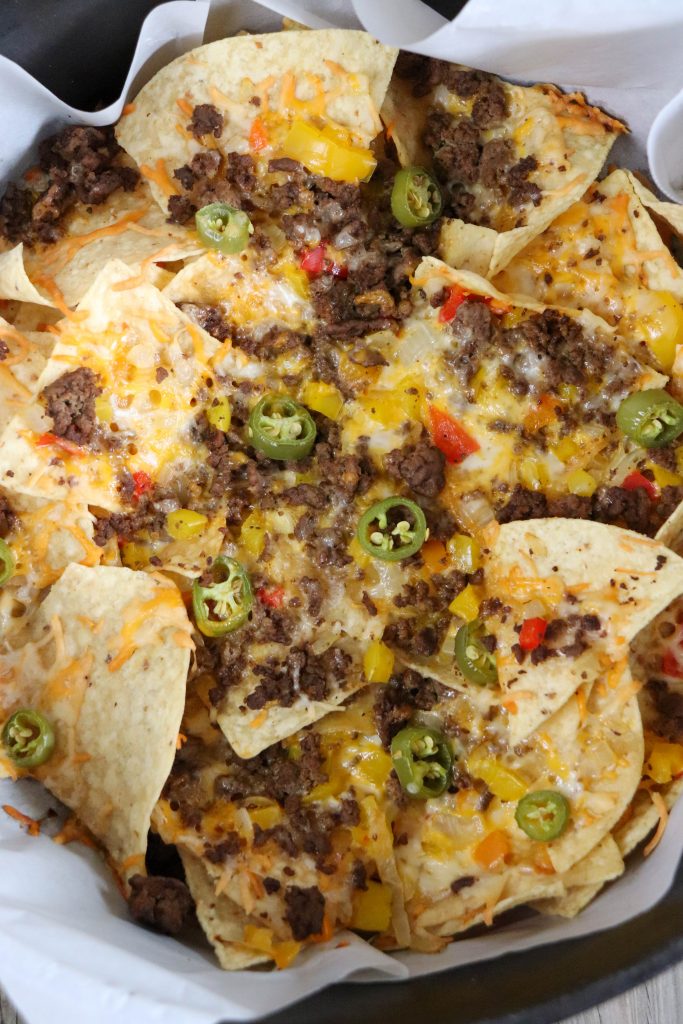 This post contains affiliate links.
Camping essentials for dutch oven recipes: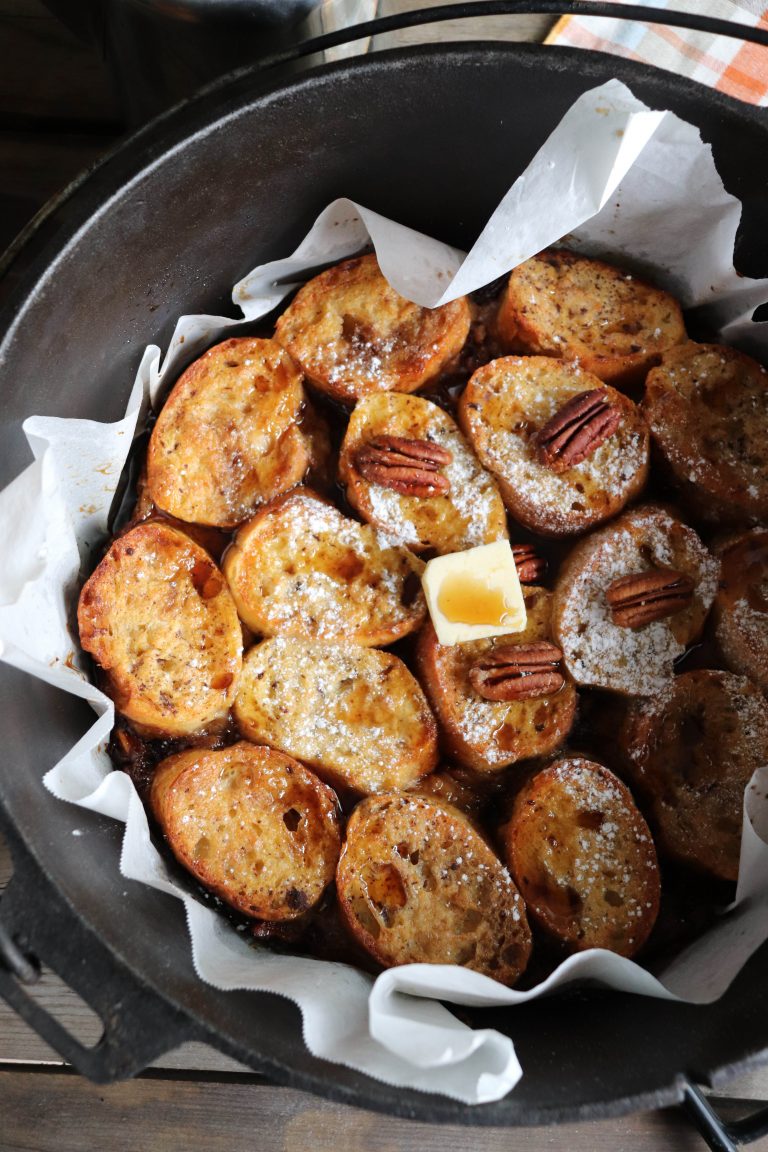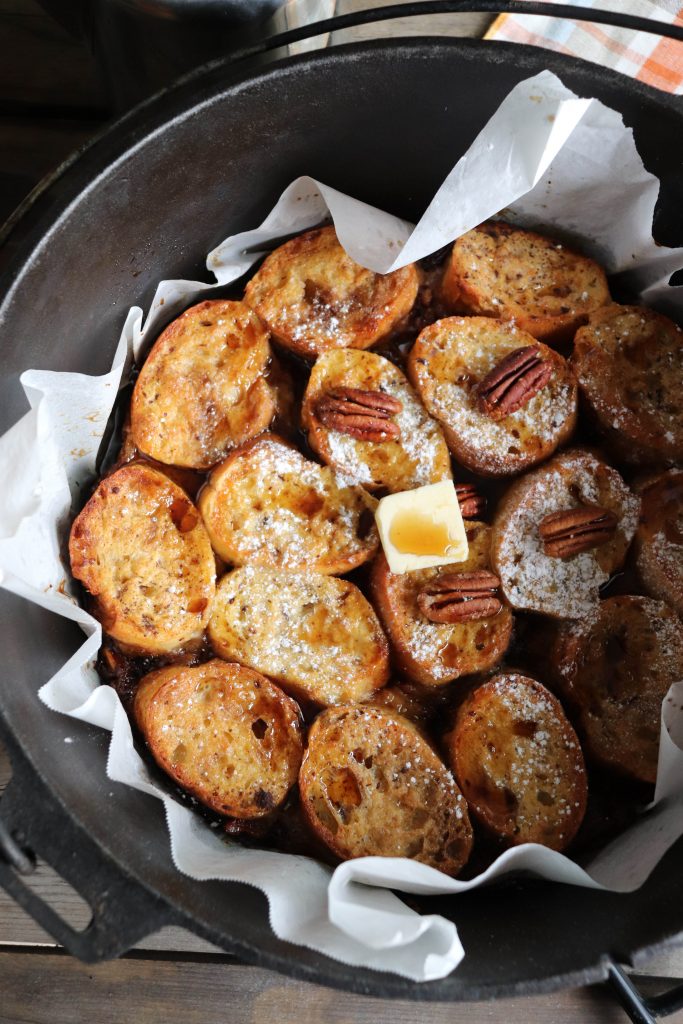 Must Try Dutch Oven Recipes:
Dutch Oven French Toast – Sweetened with brown sugar and maple syrup, this is my favorite way to make french toast when camping. It works just as well at home too!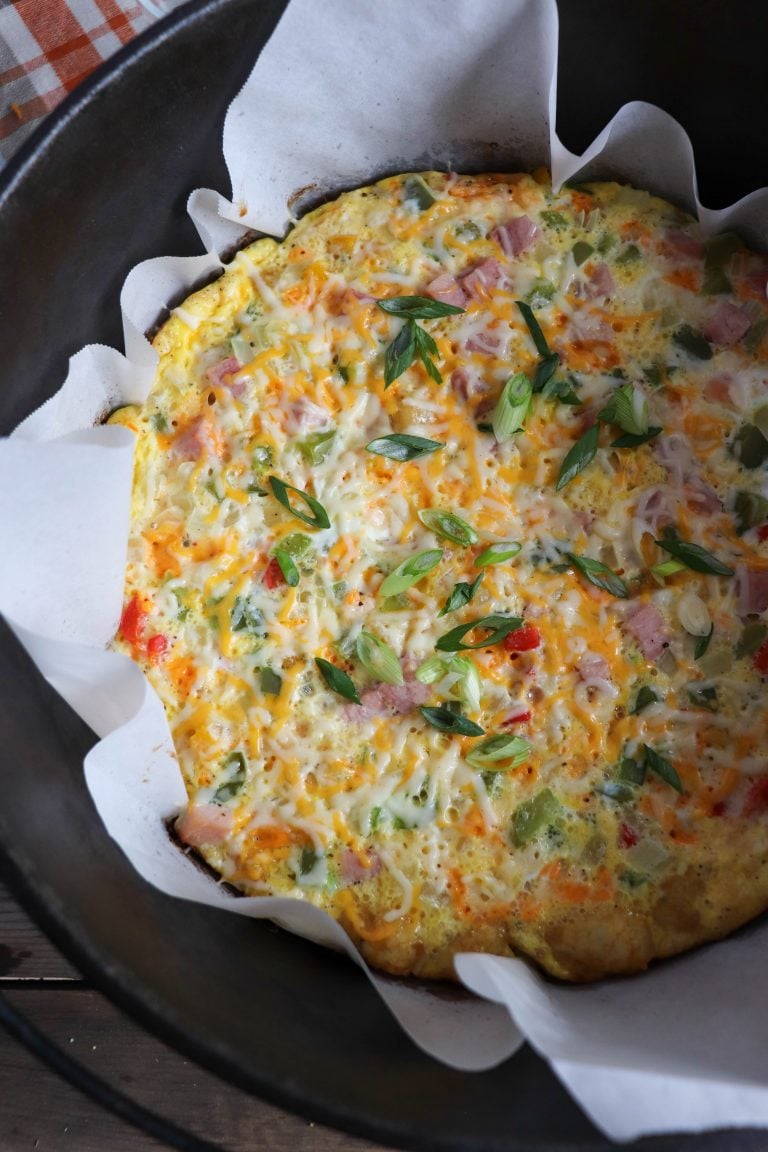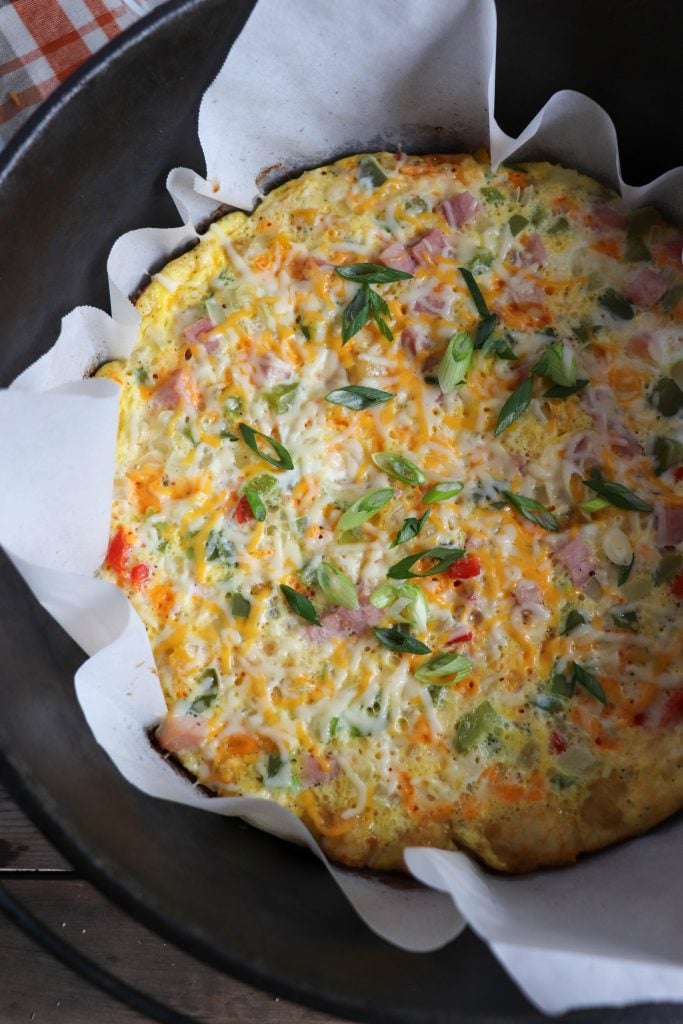 Dutch Oven Breakfast Bake – This hearty breakfast is the perfect way to start the day.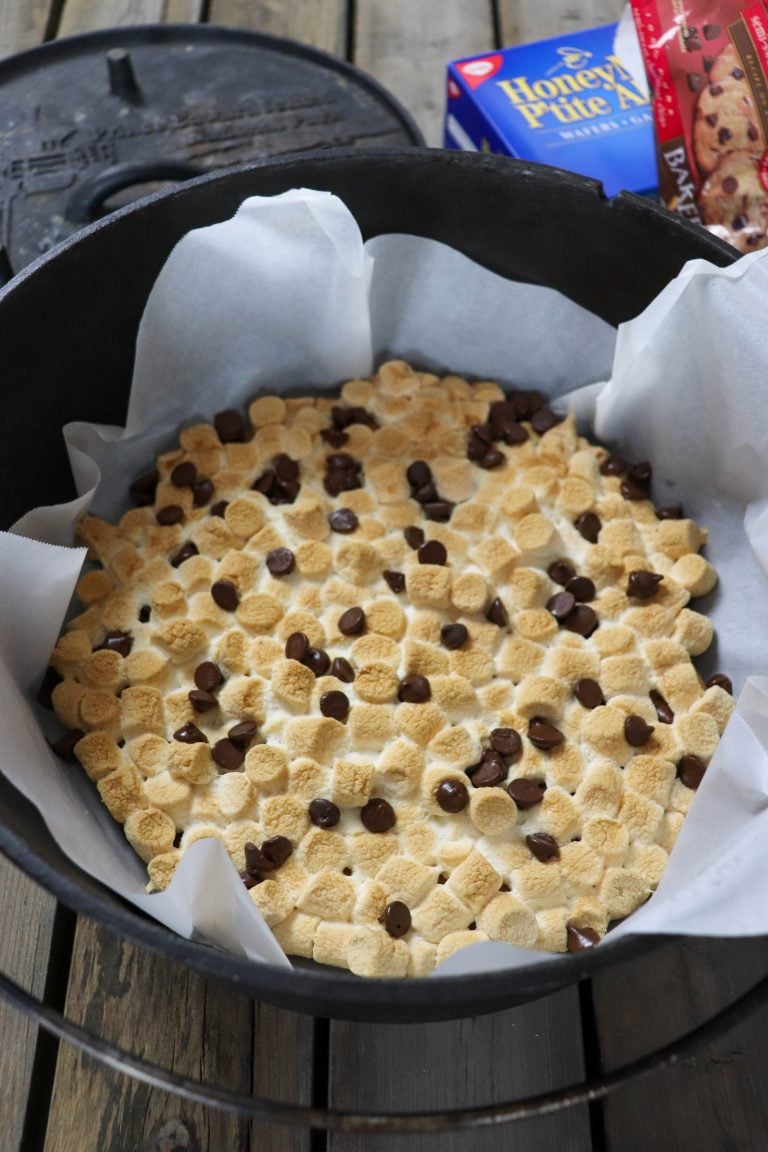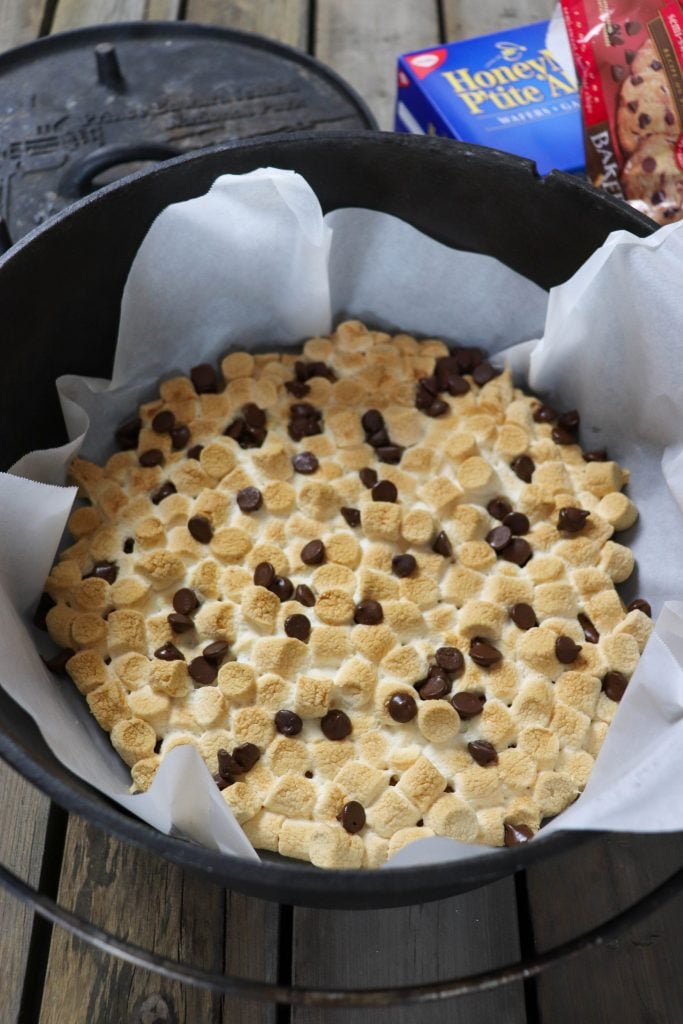 Dutch Oven S'mores Recipe – Gooey s'mores cooked over hot coals are a must on every camping trip. This amazing recipe makes it so easy! No waiting for the roasting sticks to make the rounds. Just grab a spoon and dig in!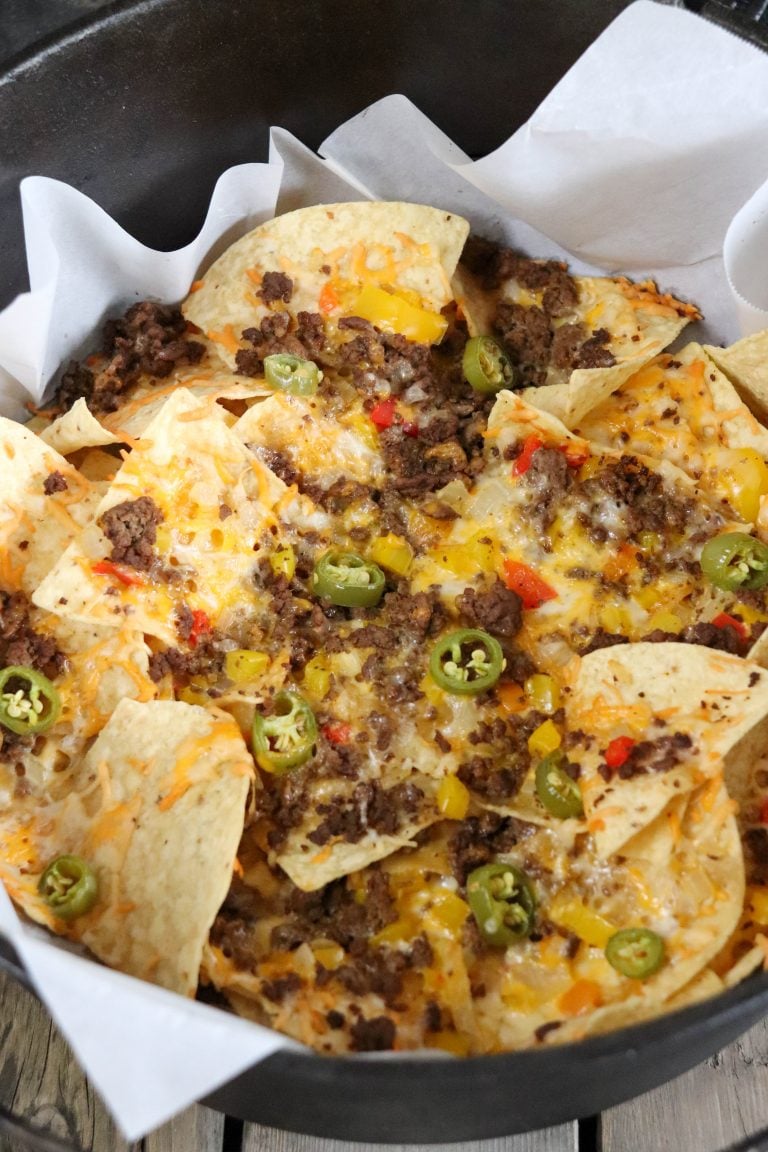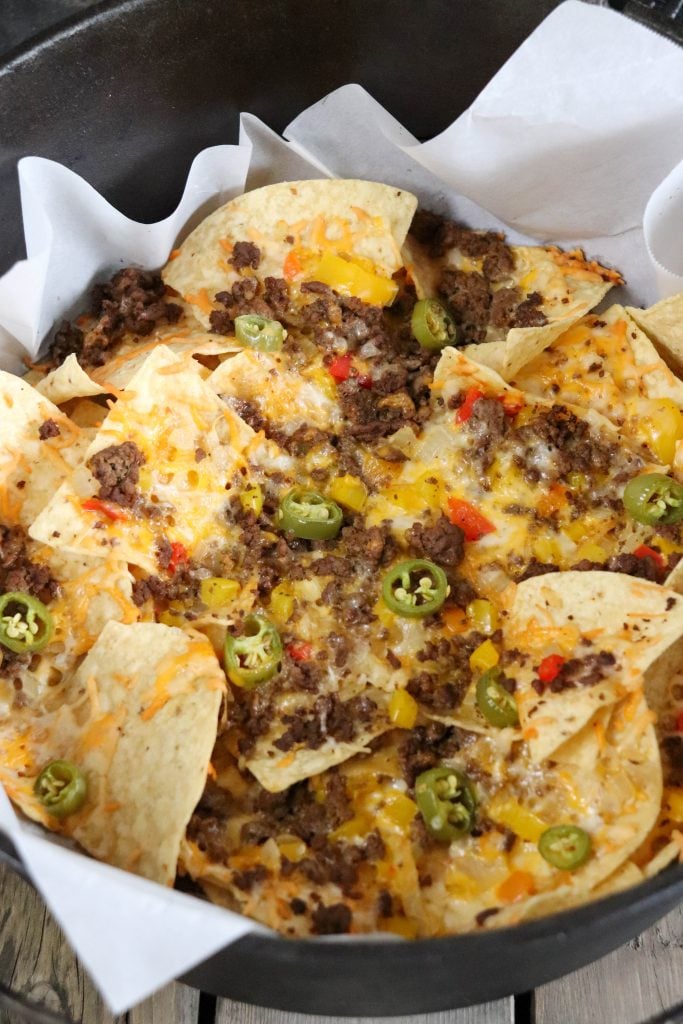 Dutch Oven Nachos – Serve with sour cream and salsa on the side. Preparation time and messy dishes are cut way down by cooking up the ground beef at home.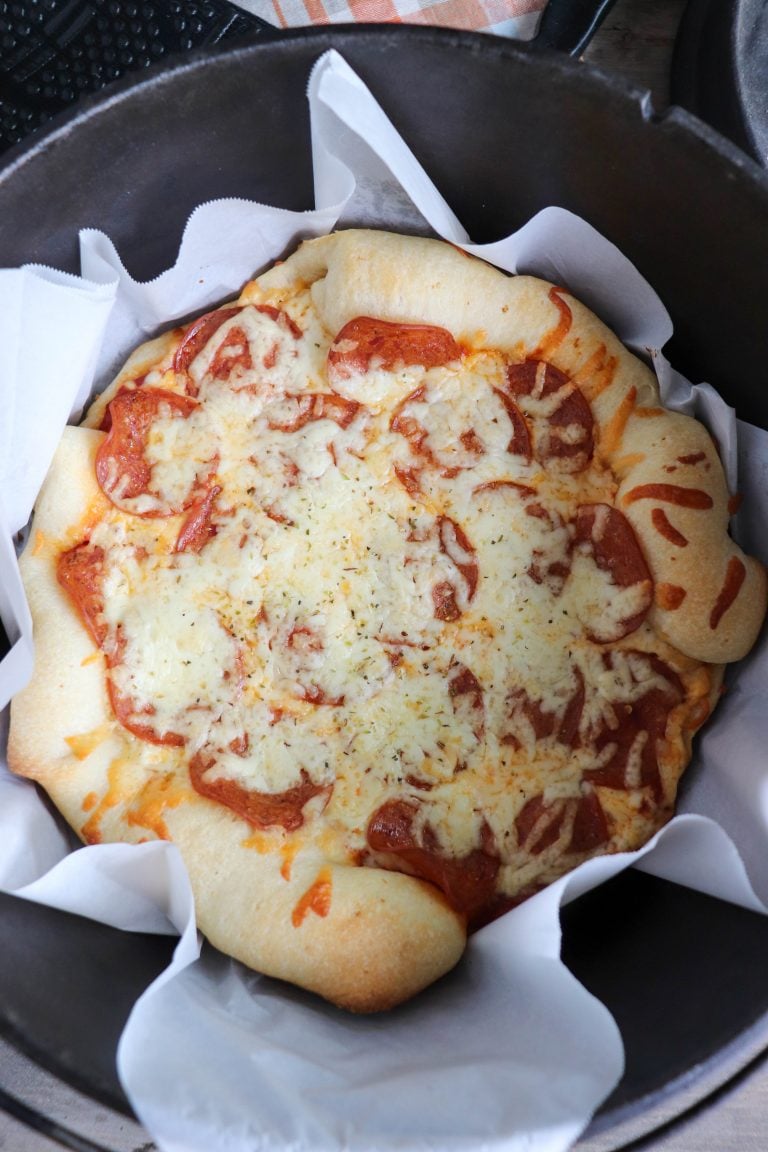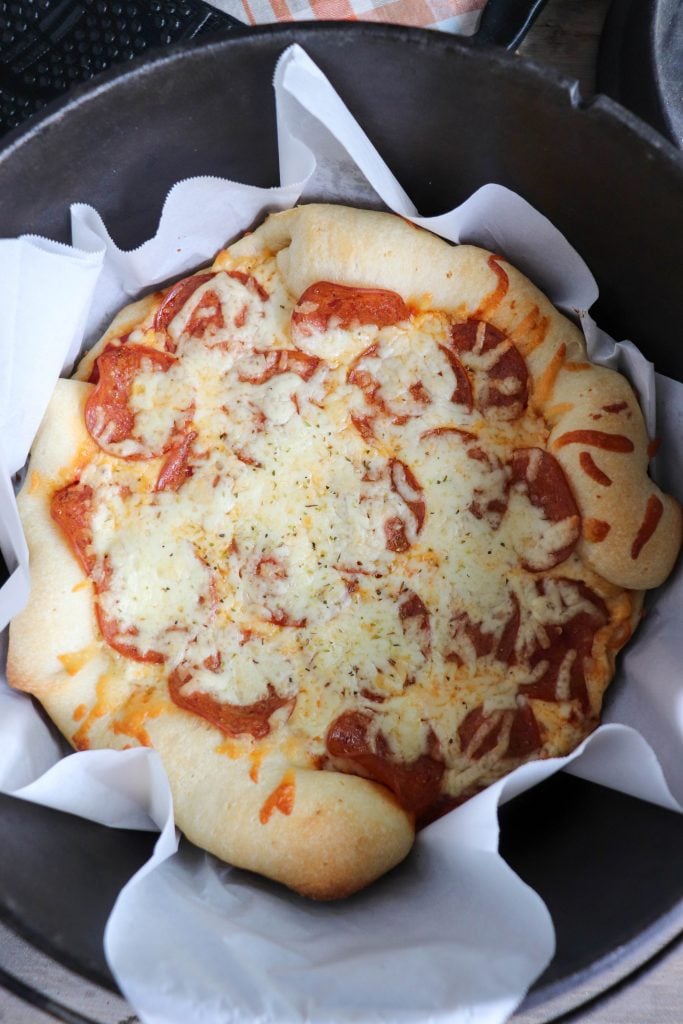 Dutch Oven Pizza Recipe – All it takes is a few simple ingredients and some heat, and before you know it, you've got a delicious meal that everyone will devour.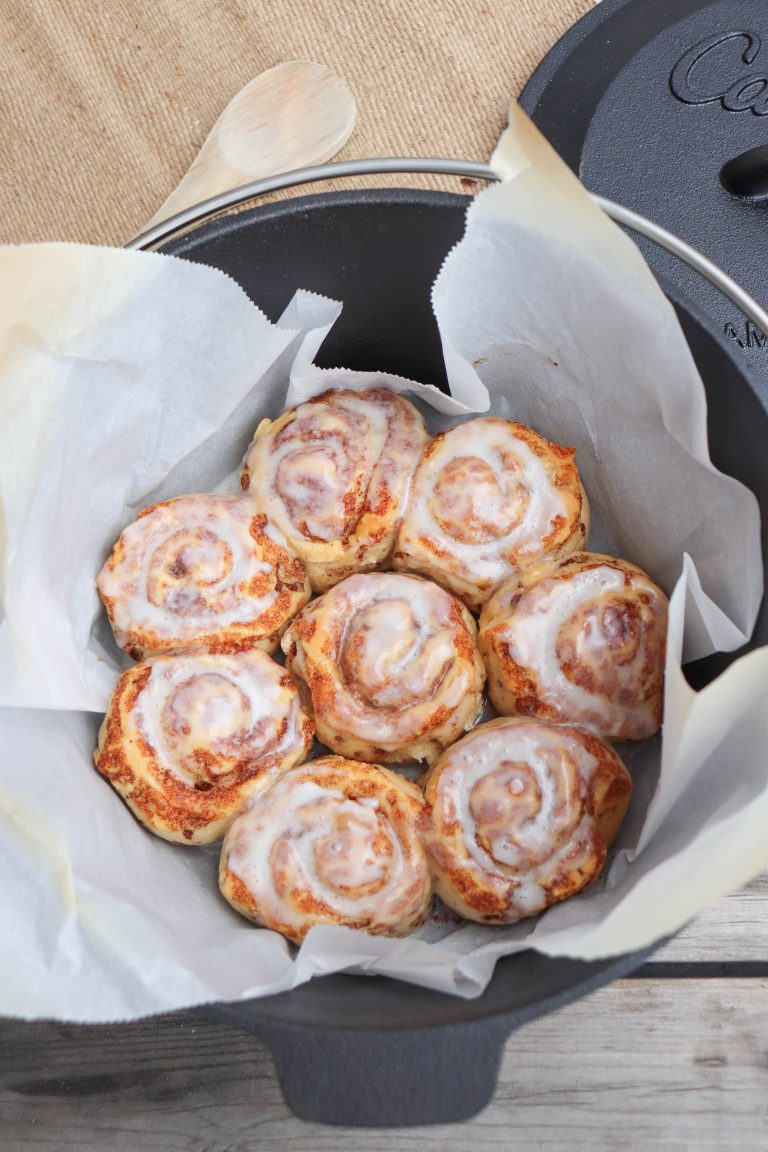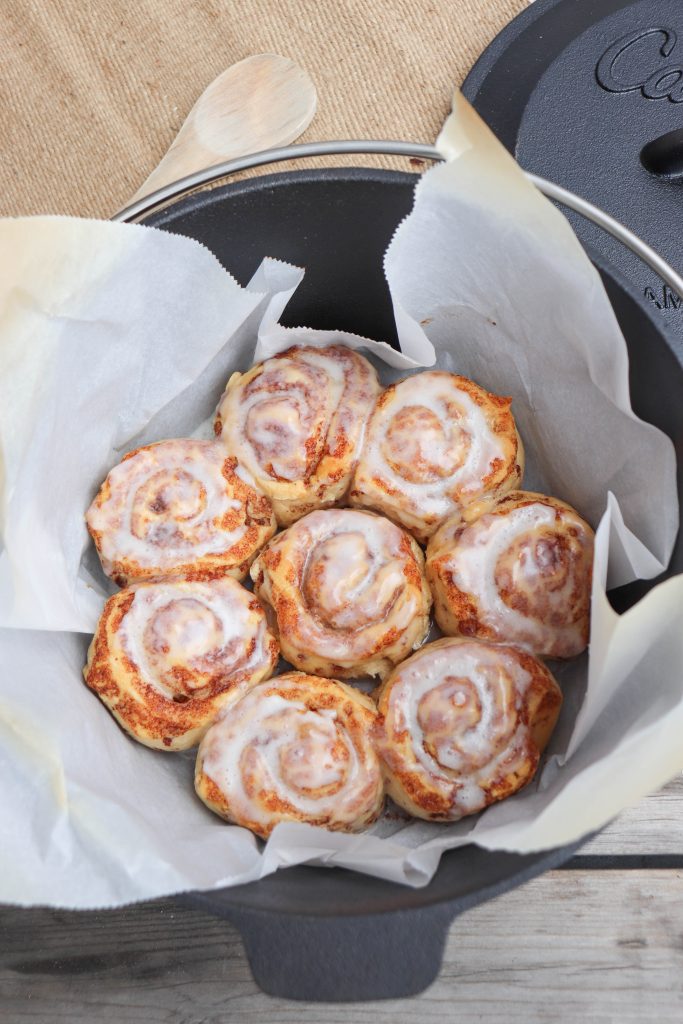 Dutch Oven Cinnamon Buns – It doesn't get much more simple than these dutch oven cinnamon rolls! Parchment paper makes for incredibly easy cleanup. Make them for breakfast, dessert, or just for snacking on.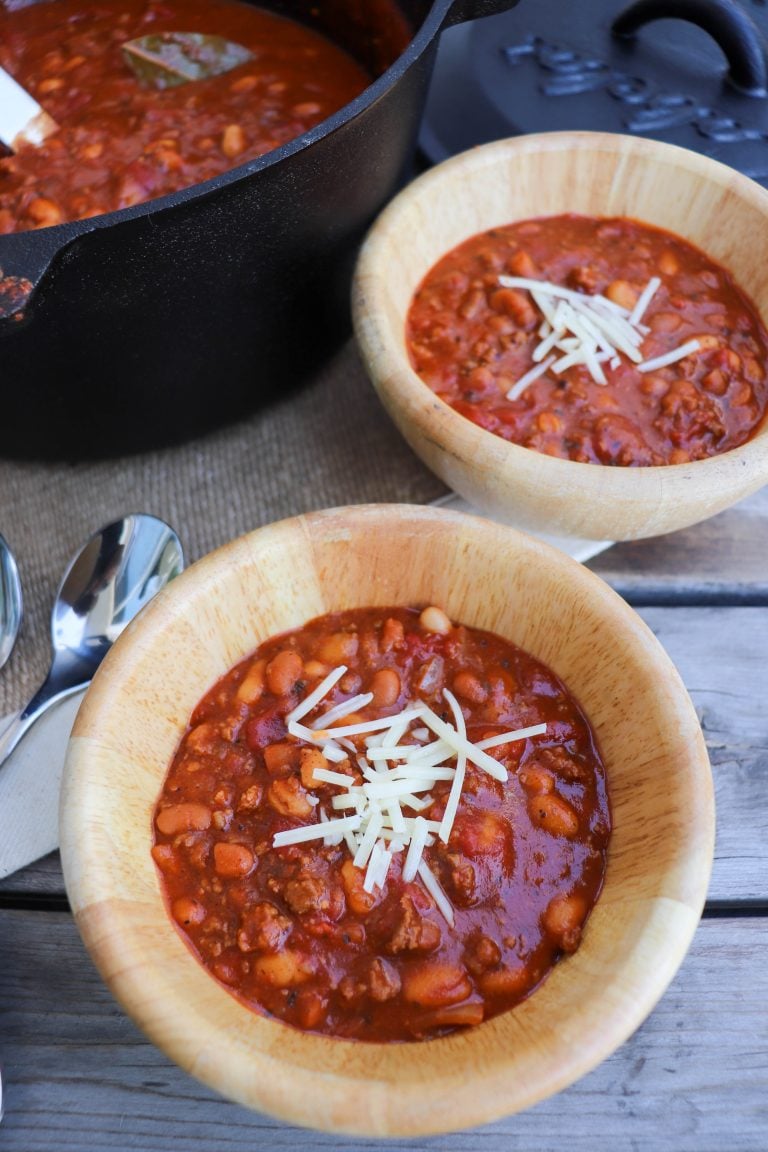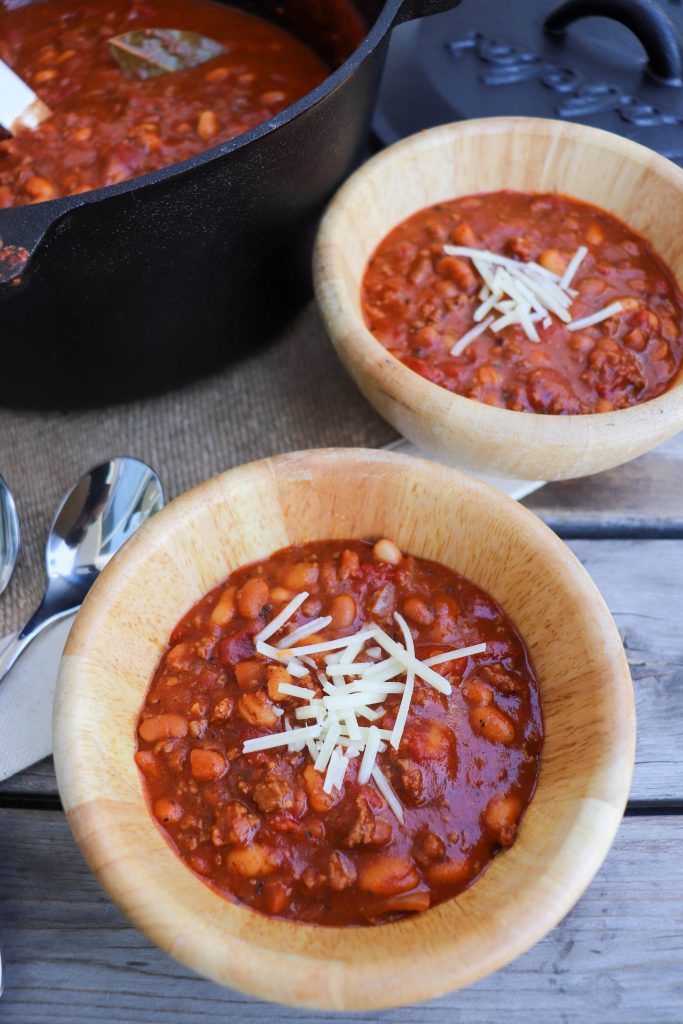 Dutch Oven Chili – This hearty meal is a great way to finish off a busy day of adventuring. It's one of our family's favorite recipes for any camping trip. Use leftovers to make sloppy joes.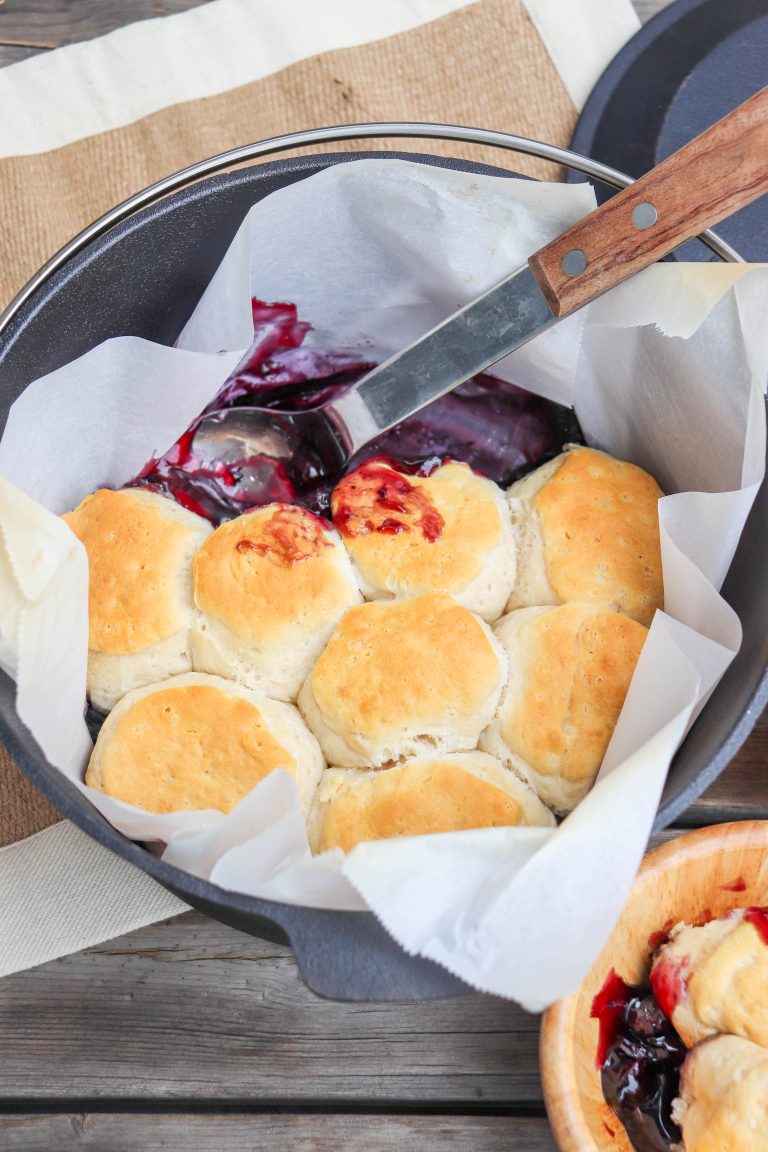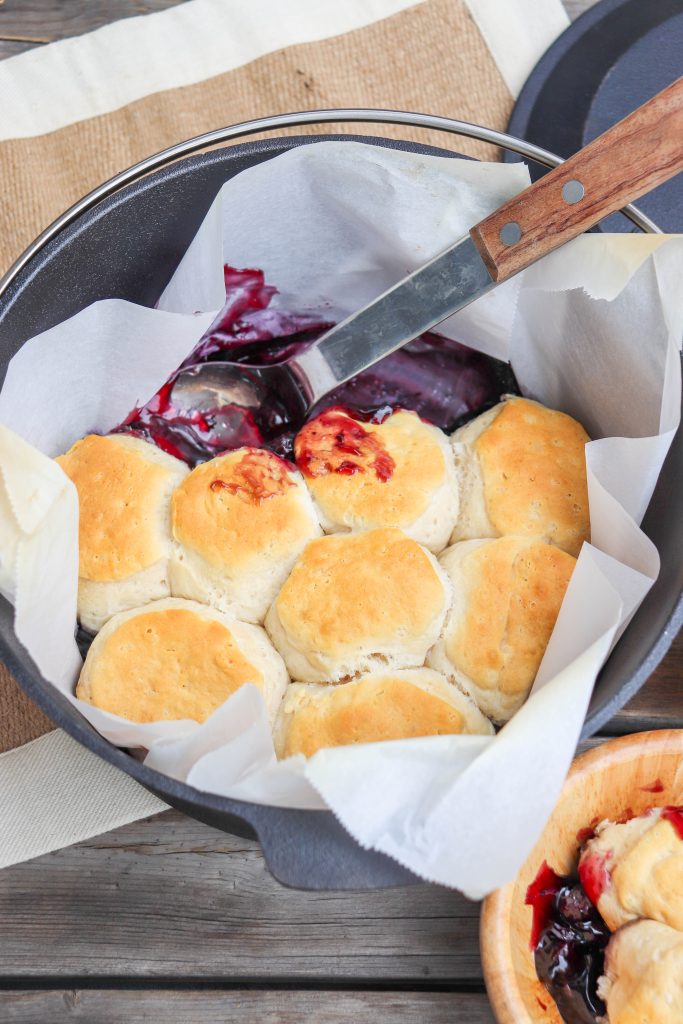 Dutch Oven Blueberry Cobbler – Easy dessert recipes are a must for camping. This cobbler fits the bill. It's the perfect end to any meal.
More dutch oven recipes: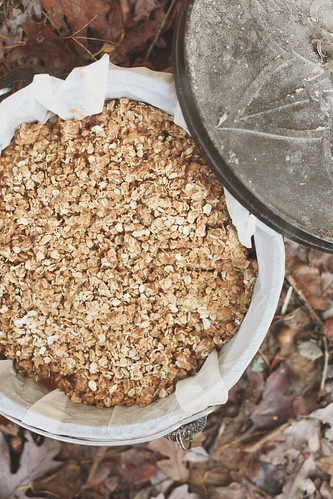 This apple crisp baked in a dutch oven is at the top of my list! It's the best thing in delicious dutch oven recipes.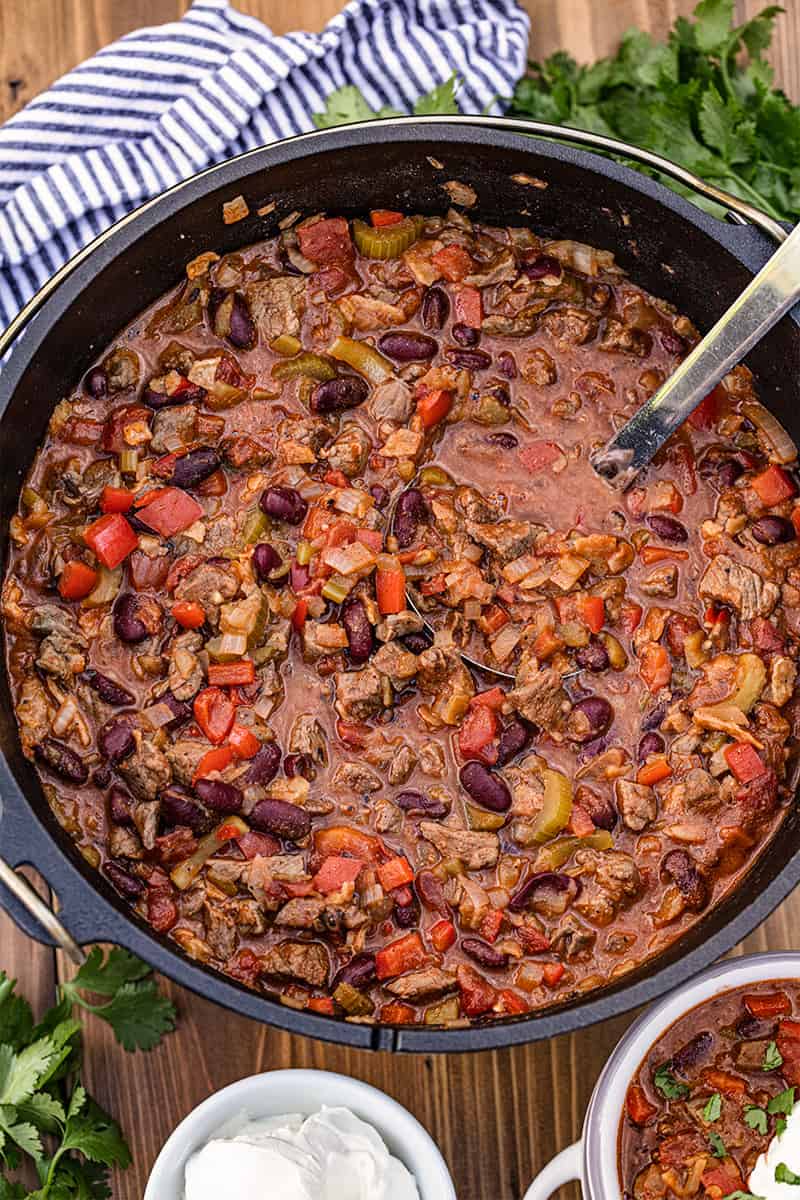 Dutch Oven Chili is the perfect dish to make while camping! Serve it with pie iron garlic bread over the open fire and you're all set!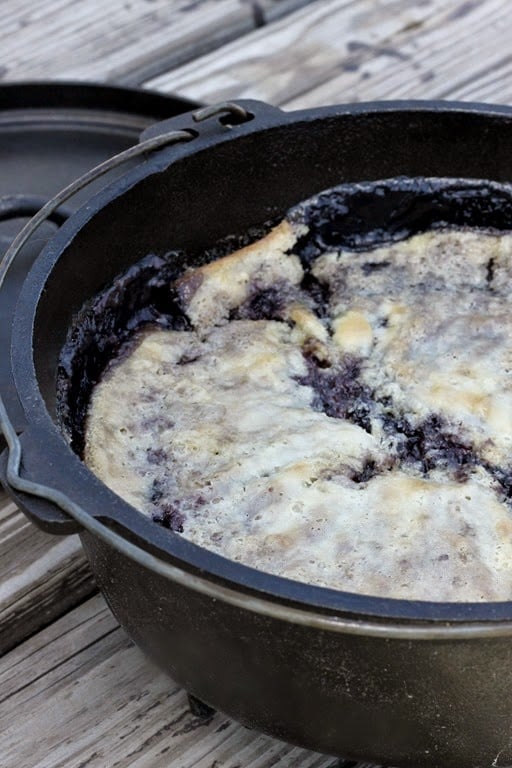 This blackberry cobbler from Ginger has been on my must try list for years!!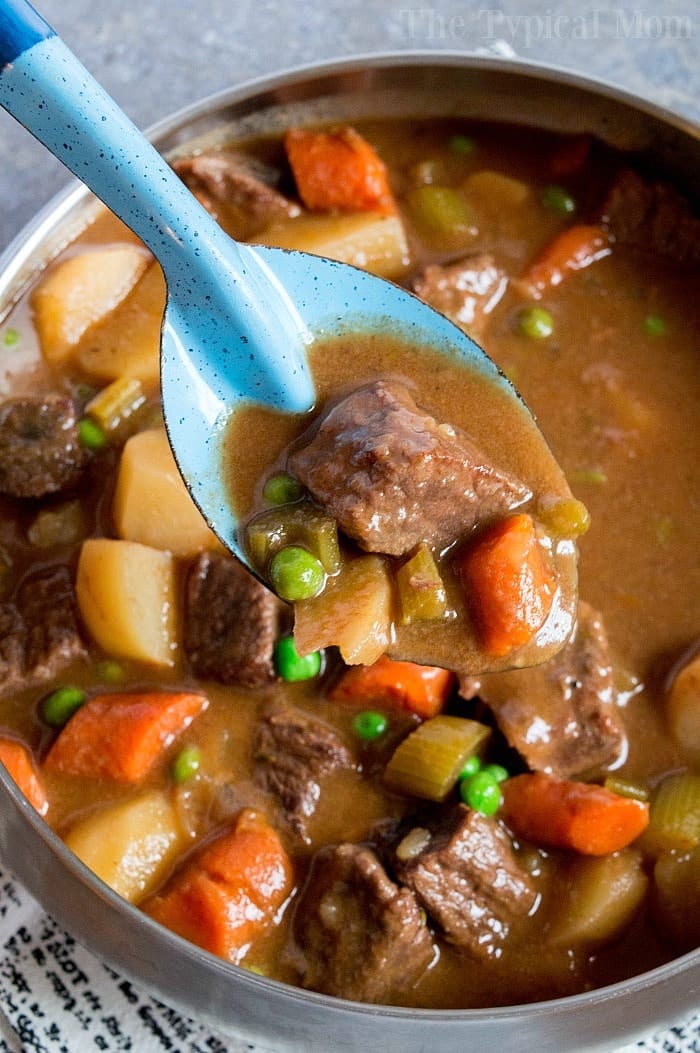 Dutch oven beef stew is definitely happening soon! This great recipe makes the perfect one-pot meal.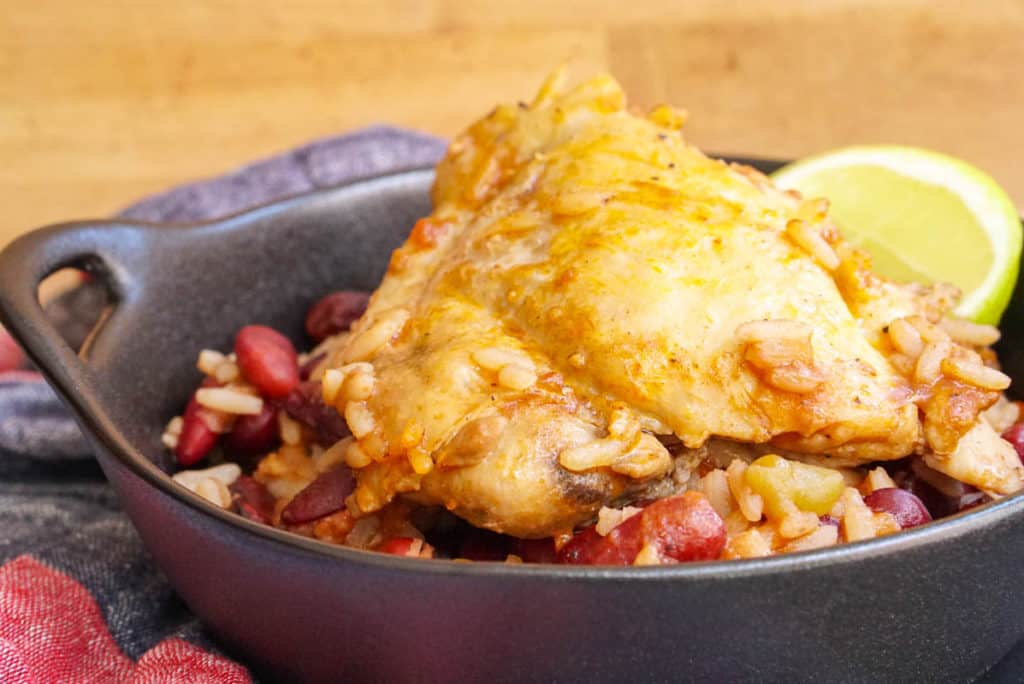 This chicken and bean cowboy stew looks absolutely delicious!!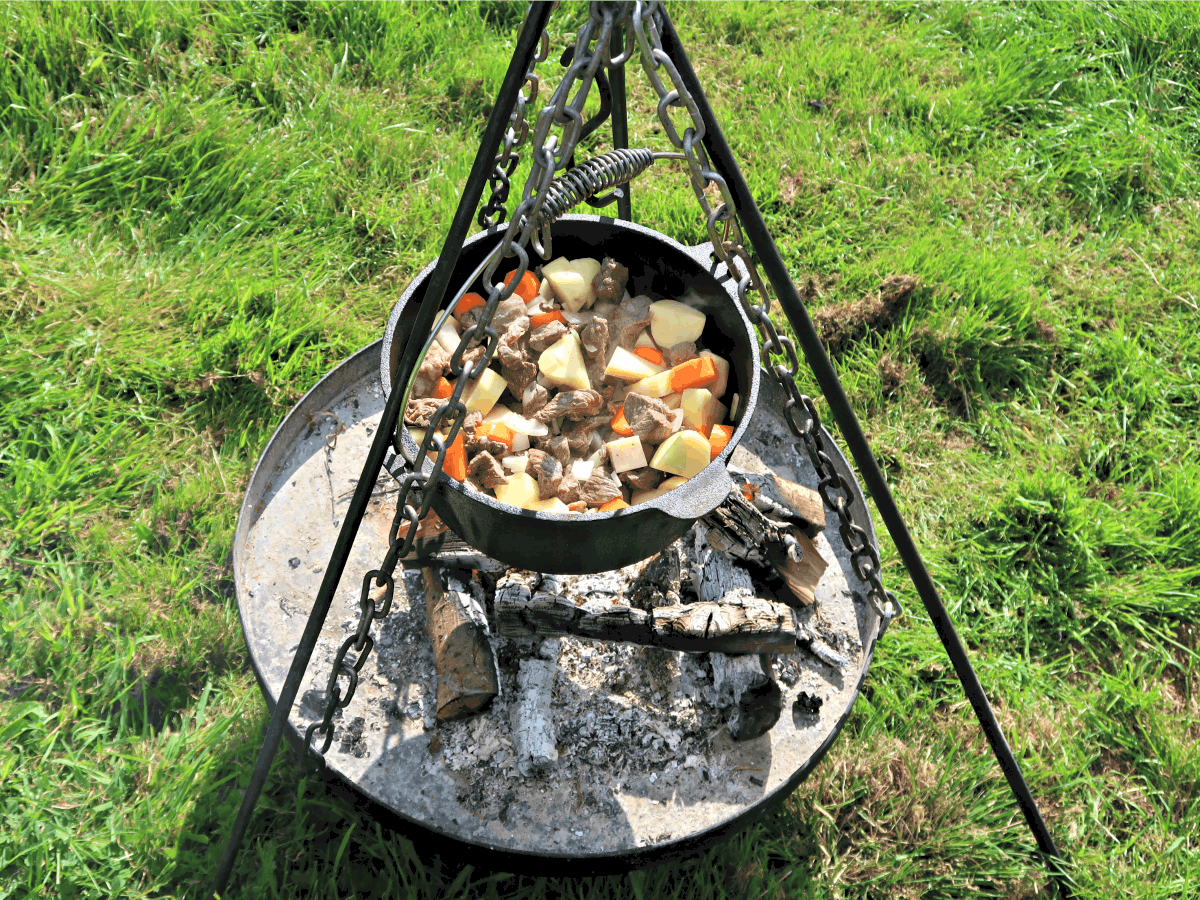 Campfire stew with dumplings is always a hit with my boys!!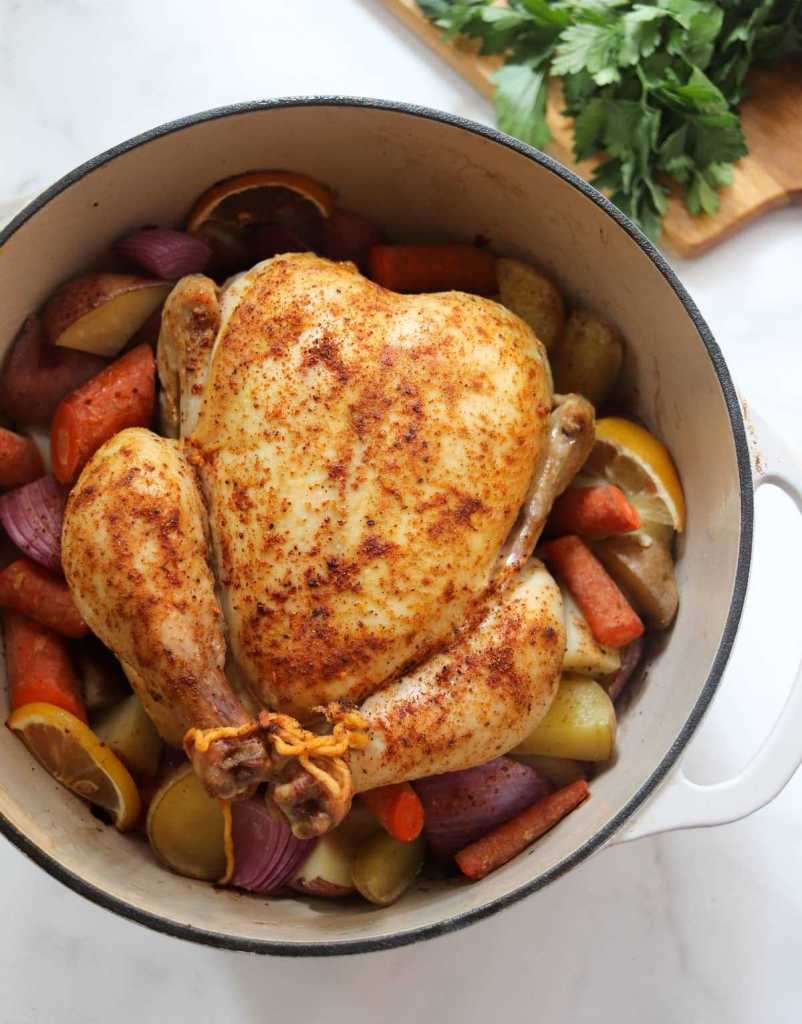 I want to try making a whole chicken in a dutch oven! Have you made one?!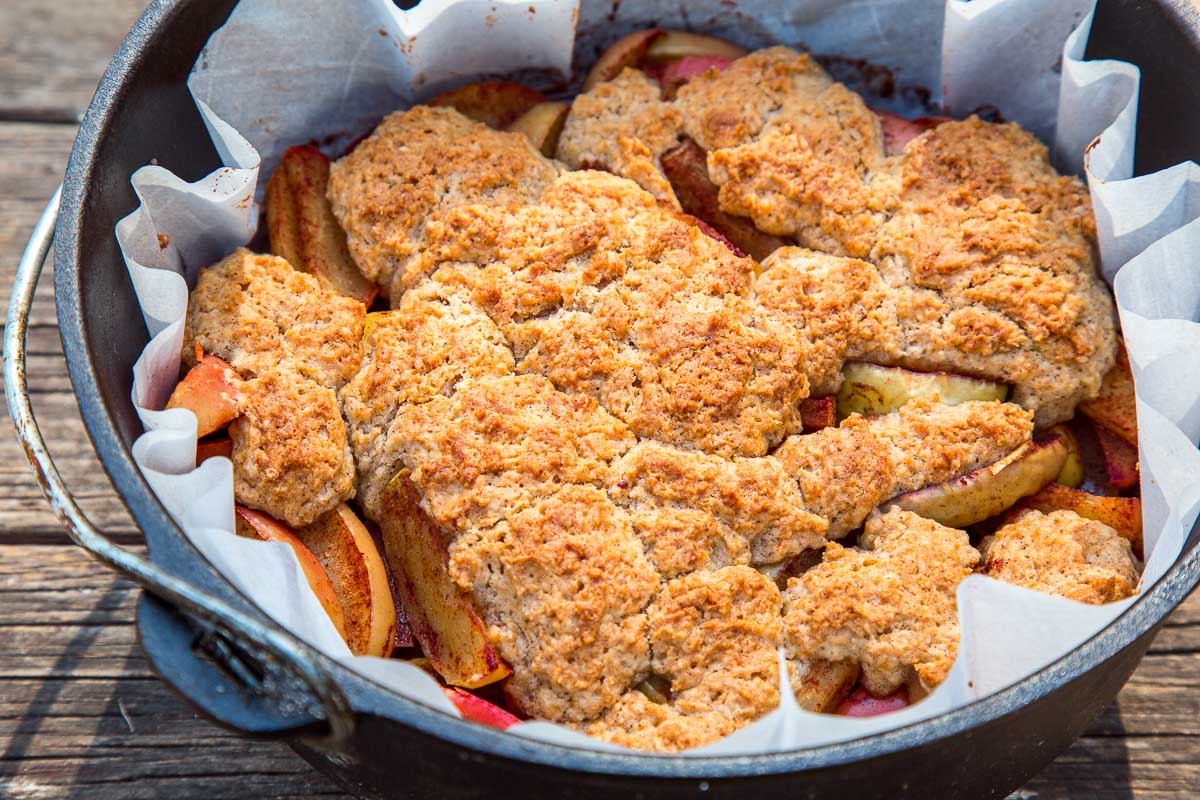 This Apple Cobbler from Fresh Off the Grid would make a yummy dessert, or brunch… or snack!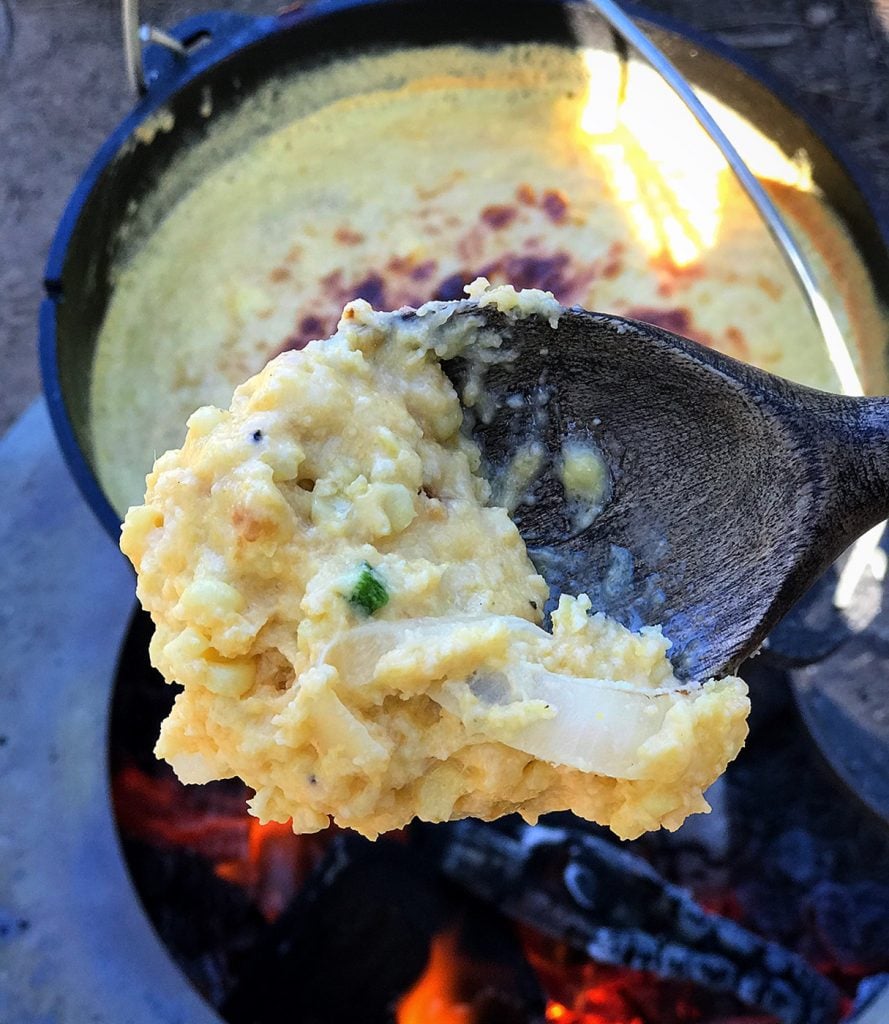 I can't wait to try this dutch oven corn pudding!!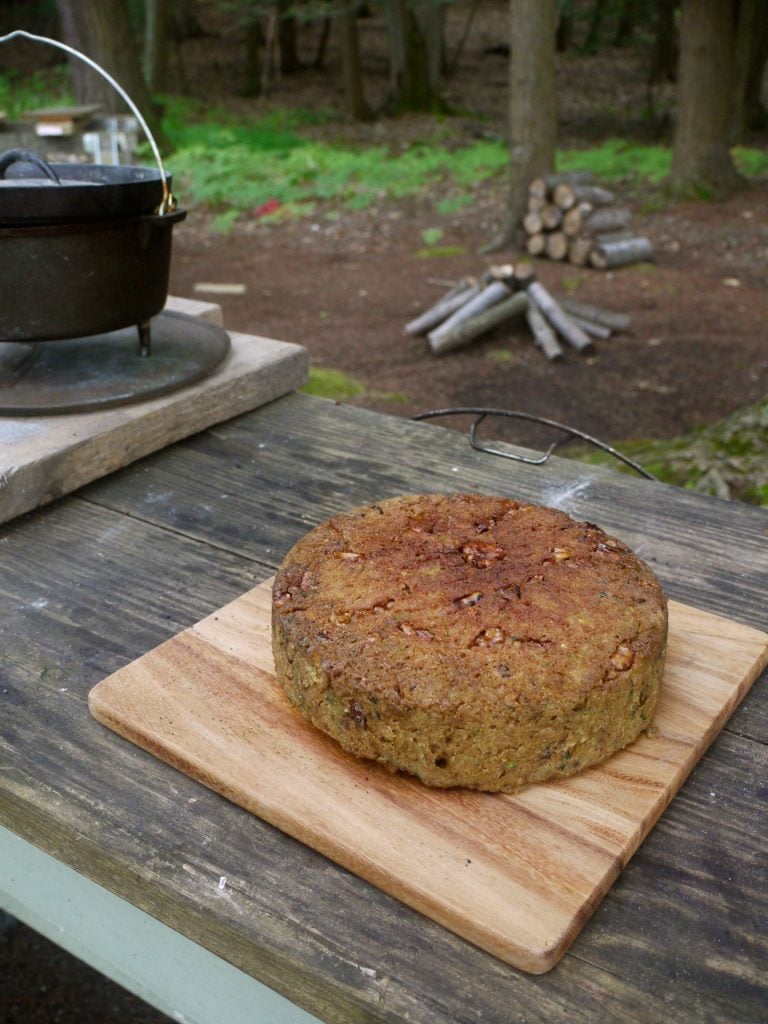 This dutch oven zucchini bread would be so fun to make!
Don't all of these recipes look so yummy?! I can't wait to try them this spring on our next camping adventure!
Tips for camping meal preparation:
Prepare meals in advance at home whenever possible. Leave most of the mess at home where running water is more accessible and clean up is easier. Trust me on this one!
Create "one pot" family style meals for quick dinners that don't require a lot of thought.
Use tinfoil packets, foil pie pans or pie irons. These tools help to make clean up a breeze!
Pack ingredients in 1 gallon size ziploc bags for flexible storage in small fridges and coolers.
Plan meals that use similar ingredients to help make packing and planning easy. These Cheesy Vegetable Campfire Dip, Loaded Campfire Potatoes and Tinfoil Packet Taco Salad recipes are some of my favorites.
If you love these dutch oven recipes, please help me share it on Facebook and Pinterest!