It seriously doesn't get more delicious than these dutch oven cake recipes. They are a must make while camping – your family will thank you!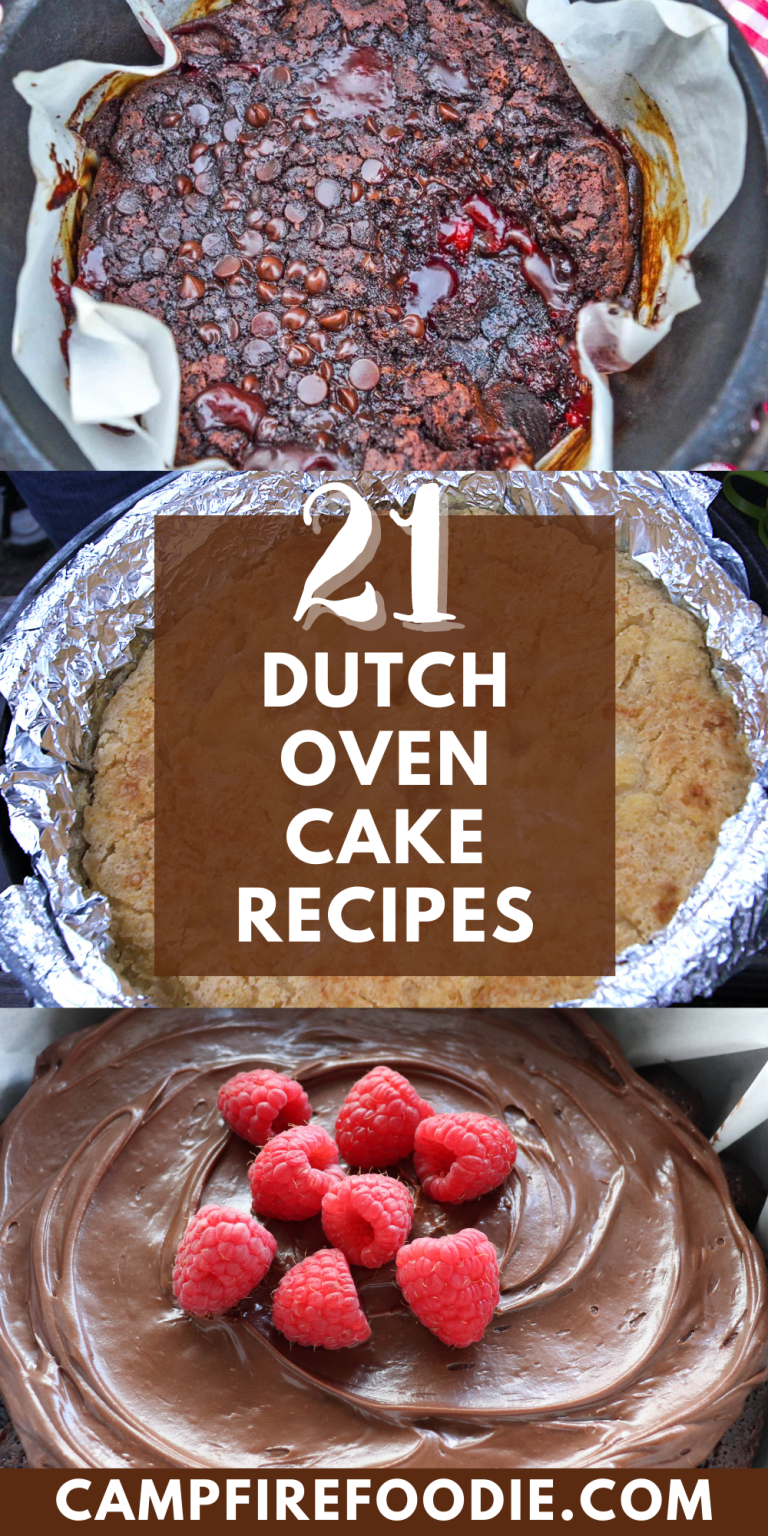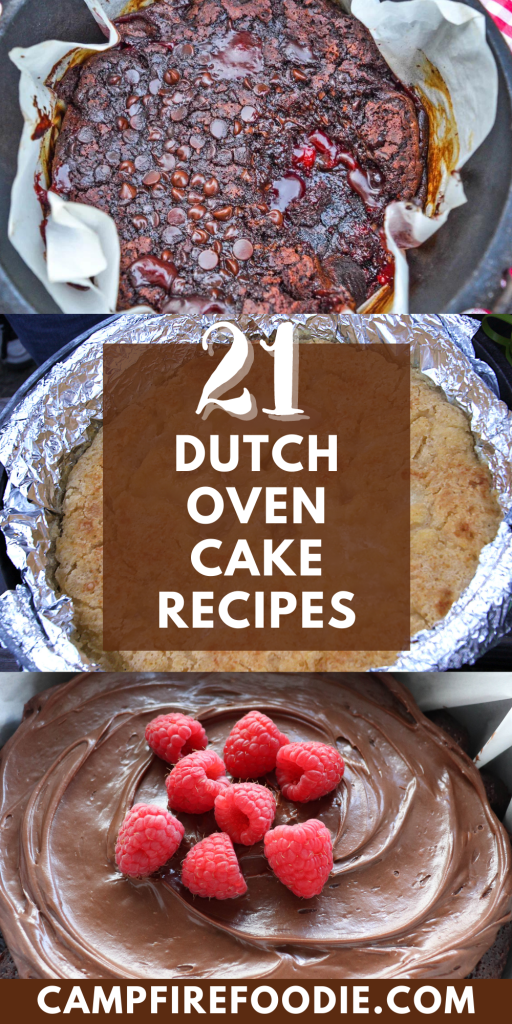 Today, I am sharing some of my favorite dutch oven cake recipes with you. Each of these recipes only uses a few simple ingredients that can all be found at any grocery store.
Too busy to make this right away? Pin it for later! Pin this post to your favorite board on Pinterest and it will be there when you're ready!
A cast iron dutch oven is a great tool to have in your camping gear. One of the best things about this versatile pot is that it can be used on the fire or camp stove, making it the perfect choice for outdoor cooking.
I always like to finish a great meal with the perfect dessert. I am also a firm believer in the fact that, just because we are camping, that doesn't mean we can't enjoy delicious desserts.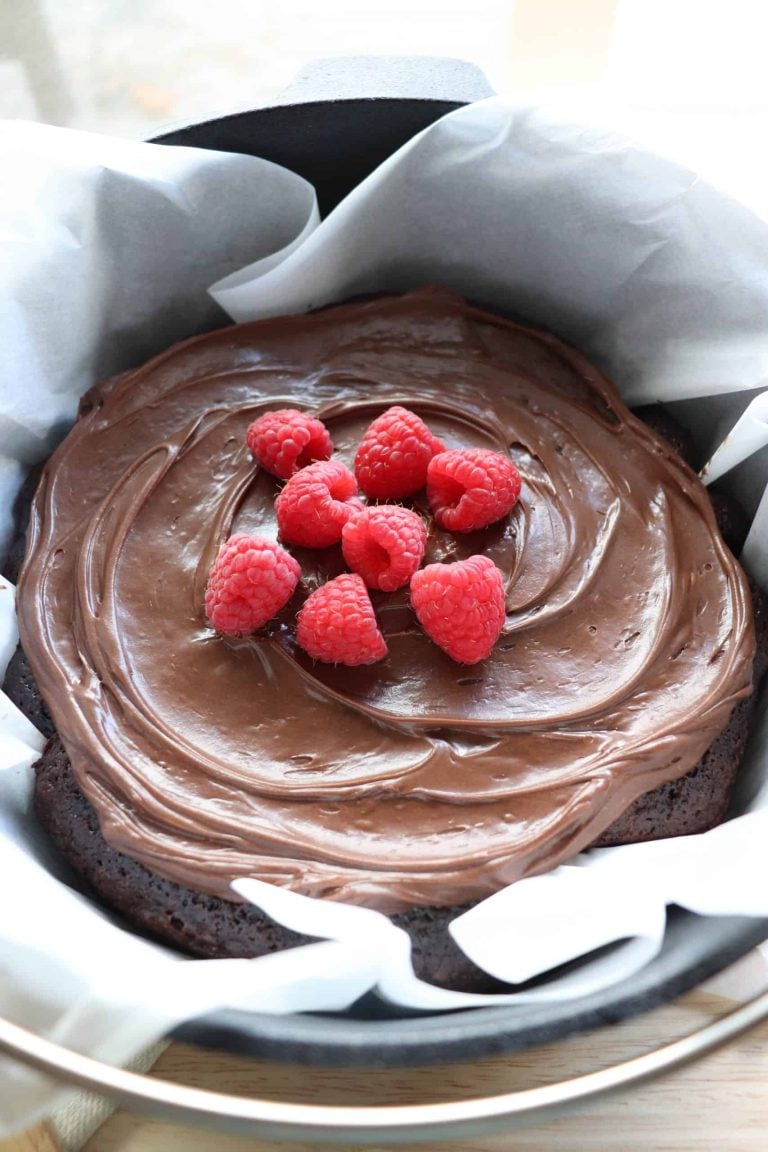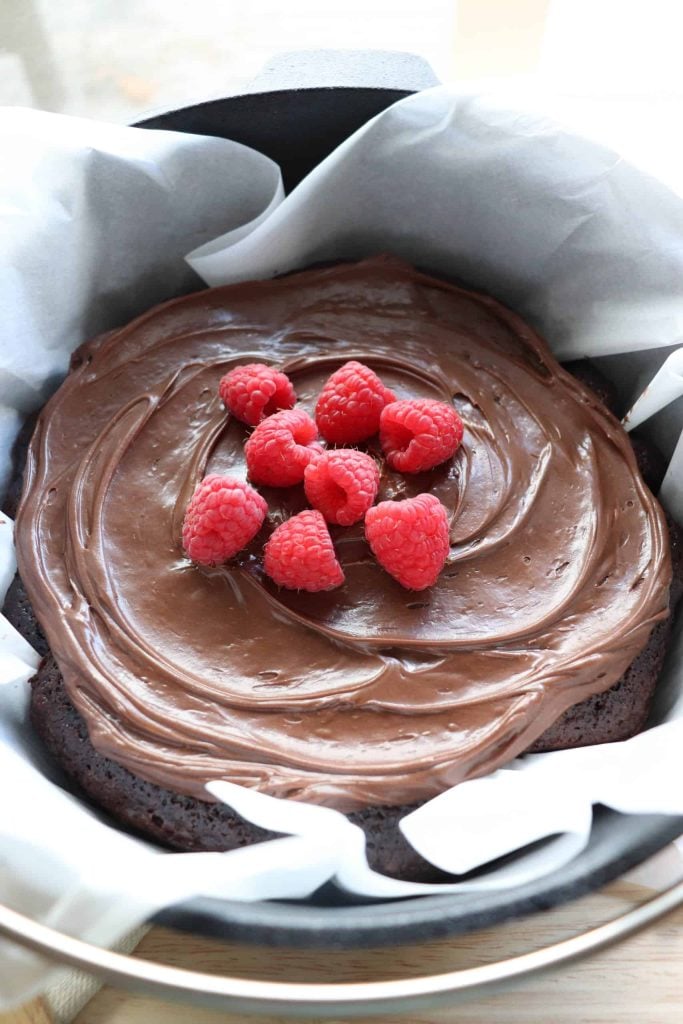 You also don't need to be confined to using a cake pan to make a cake. These yummy dutch oven cakes prove that. I will definitely be adding these sweet treats to my summer bucket list of recipes.
This post contains affiliate links.
Camping essentials for dutch oven recipes: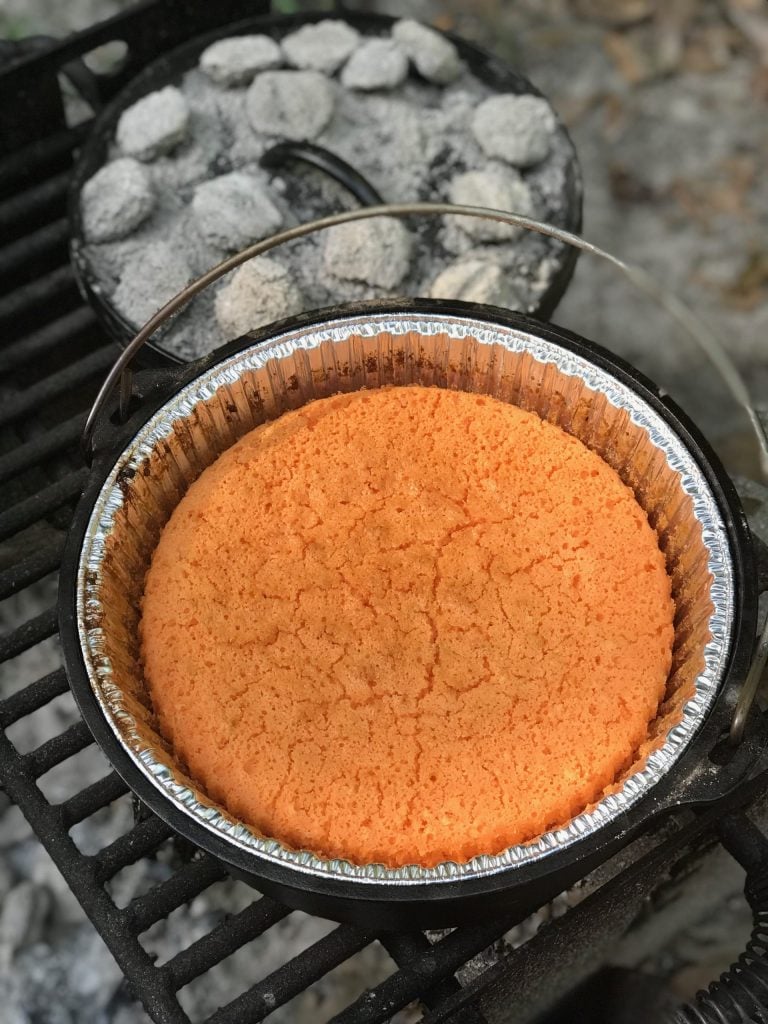 Tips and tricks:
When planning for your next trip, make a list of all the ingredients needed for all of your camping meals. This will be your packing list. It also makes it much easier to see exactly what groceries you need to buy and to make up a shopping list.
When it comes to camping meals, do as much food prep as you can at home. This is an easy way to save time and effort on cleanup when you don't have quick access to hot water.
Lining the bottom of the dutch oven with parchment paper is a great way to simplify cleanup. You could also try disposable dutch oven liners, but grease them well to prevent anything from sticking to the bottom of the pot.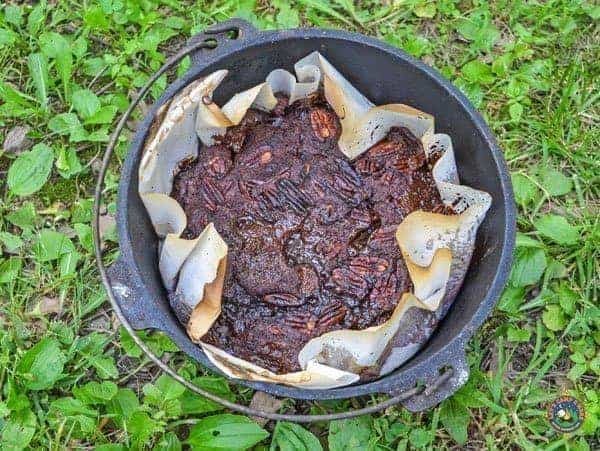 Ingredients to Have On Hand:
Fruit, fresh or canned
Pie filling
Cake mixes
Frosting
Mini marshmallows
Butter
Cooking spray
Ice cream or whipped cream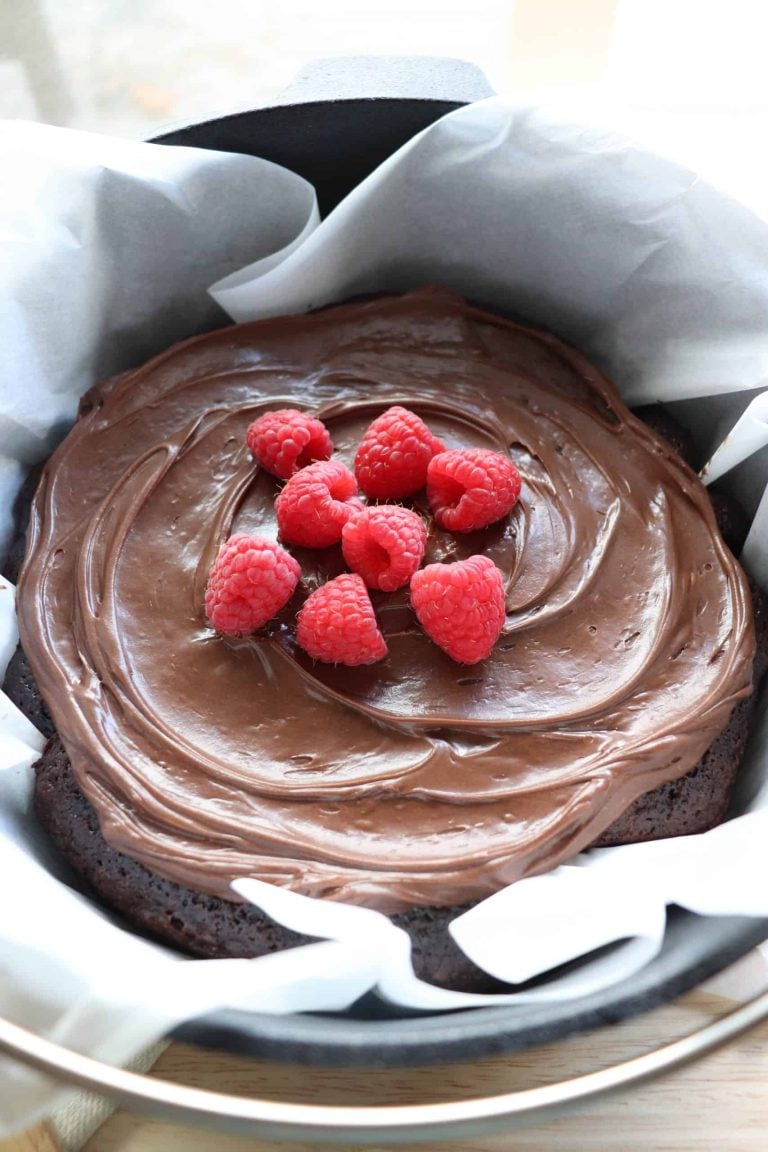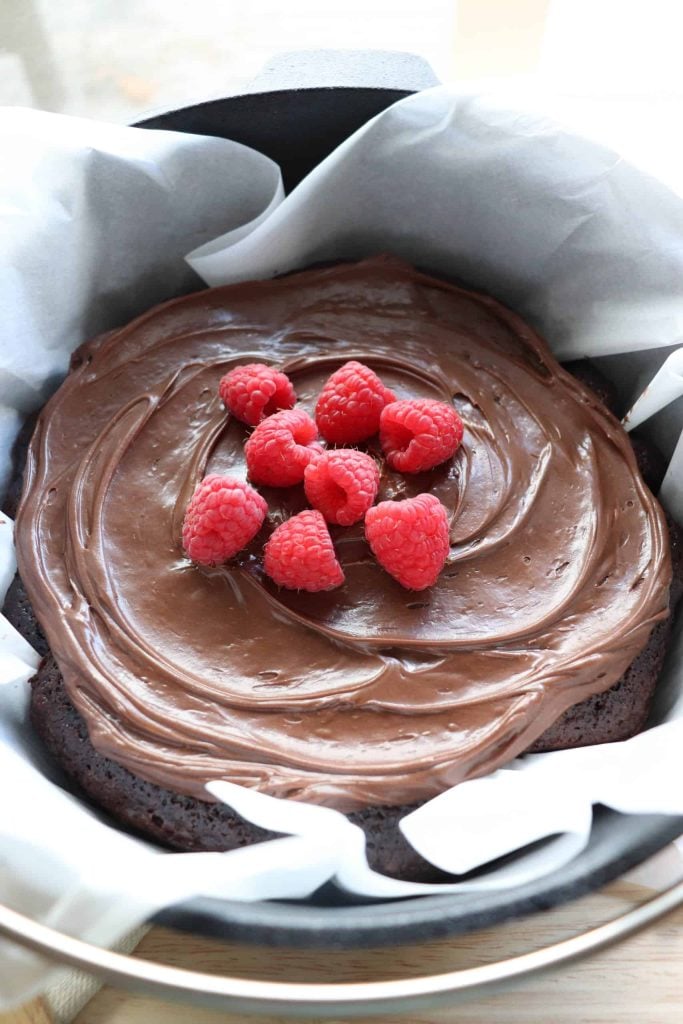 Dutch Oven Cake Recipes:
Dutch Oven Chocolate Cake – This dutch oven chocolate cake recipe will blow your mind. Add in chocolate chips for even more richness. This recipe is easily the tastiest thing we've ever made in a dutch oven!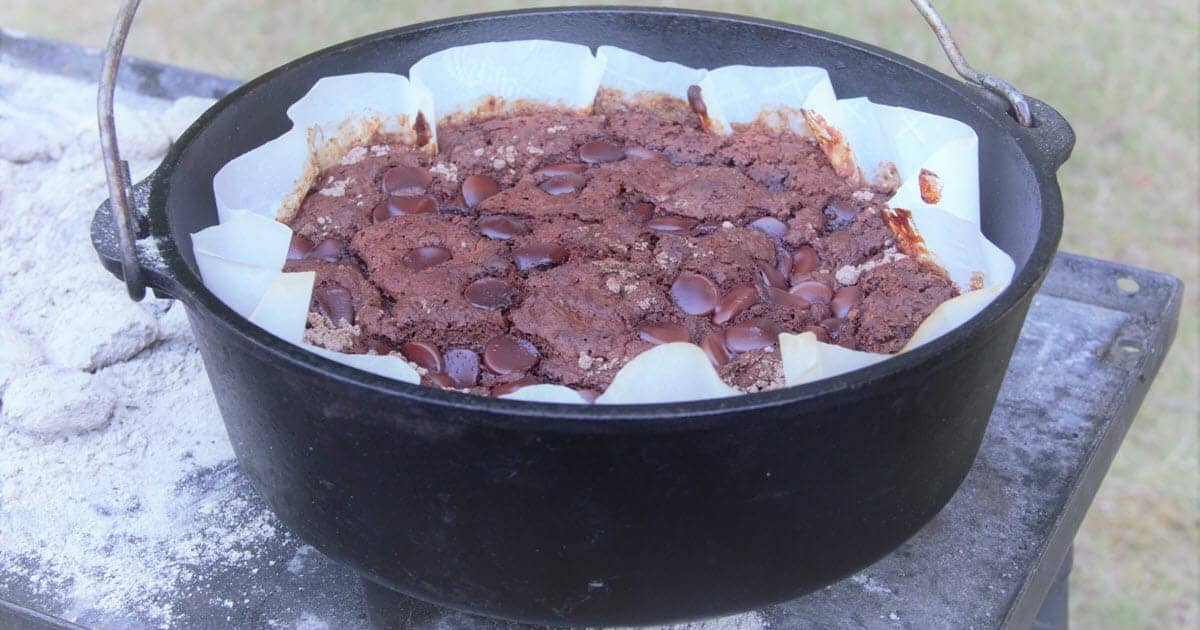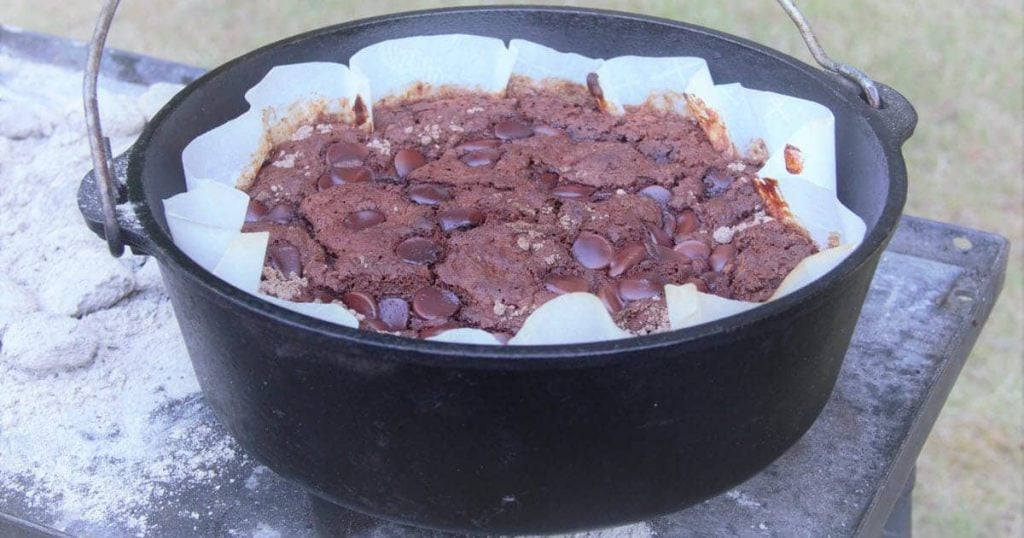 Dutch Oven Dump Cake – Just a few simple ingredients come together to make this delicious treat. It can be made in lots of different ways too. Try mixing up the kinds of fruit filling and cake that you use, like combinations of chocolate cake mix with cherry pie filling, yellow cake mix and blueberry pie filling, or spice cake mix and apple pie filling. Serve with whipped cream or a scoop of vanilla ice cream.
Which of these easy desserts will you add to the menu for your next camping trip? I know your taste buds will thank you.
Looking for more easy camping meals and dessert recipes? Check out these dutch oven breakfast recipes and dutch oven dessert recipes.
If you love these dutch oven recipes please help us share them on Facebook or Pinterest.
More dutch oven cake recipes...