These hamburger skillet recipes are absolutely delicious and sure to be a hit with the whole family! Add them to your must make list.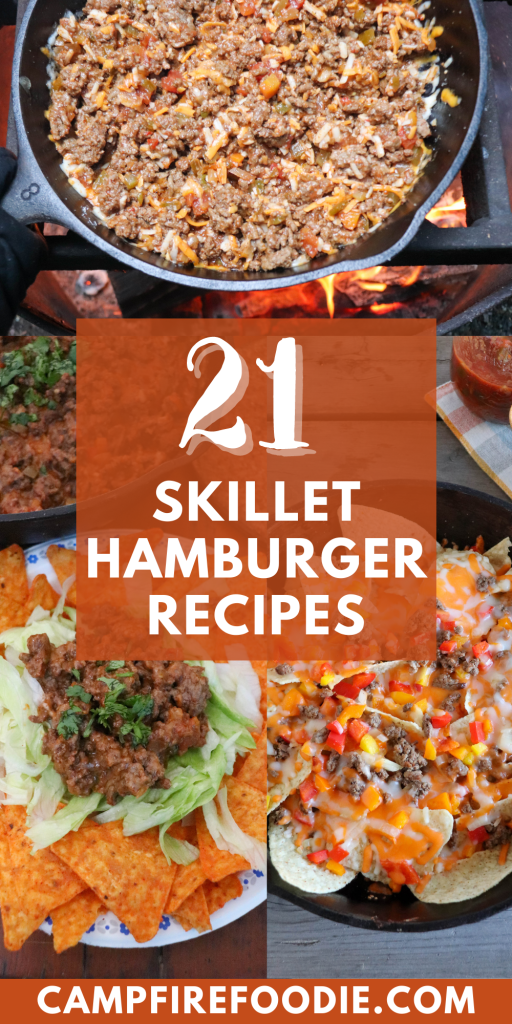 I love a good cast iron pan, using a hot skillet is my favorite way to cook the perfect burger. They are safe to use on the stovetop, in the oven, and on the grill.
I can even use my skillet over a fire, making it especially perfect to use when we are camping!
Too busy to make this right away? Pin it for later! Pin this post to your favorite board on Pinterest and it will be there when you're ready!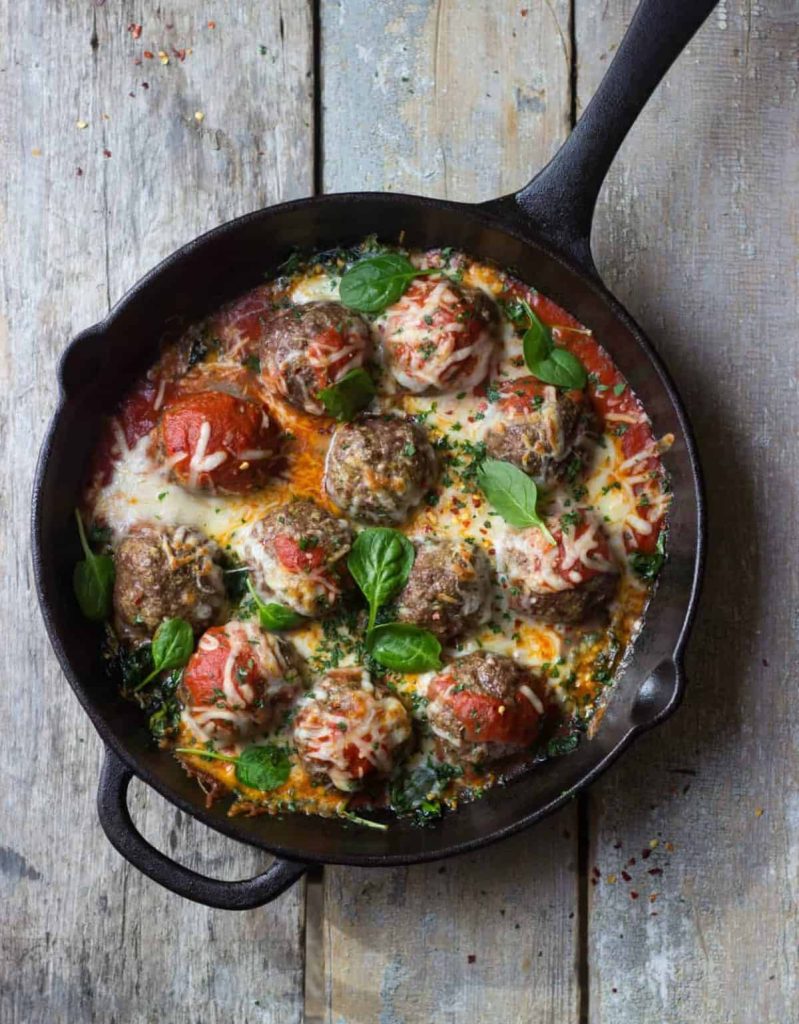 I want to share some easy dinner recipes for your next camping trip that you can make with a pound of ground beef and a skillet. All of these recipes use simple ingredients and have a ton of flavor. And using hamburger meat is cost effective too.
I don't know about you, but give me comfort food beside a campfire, and I'm in heaven! The best way to cook a juicy burger in my opinion is over the campfire grill in a cast-iron pan.
This post contains affiliate links.
Camping essentials for skillet recipes: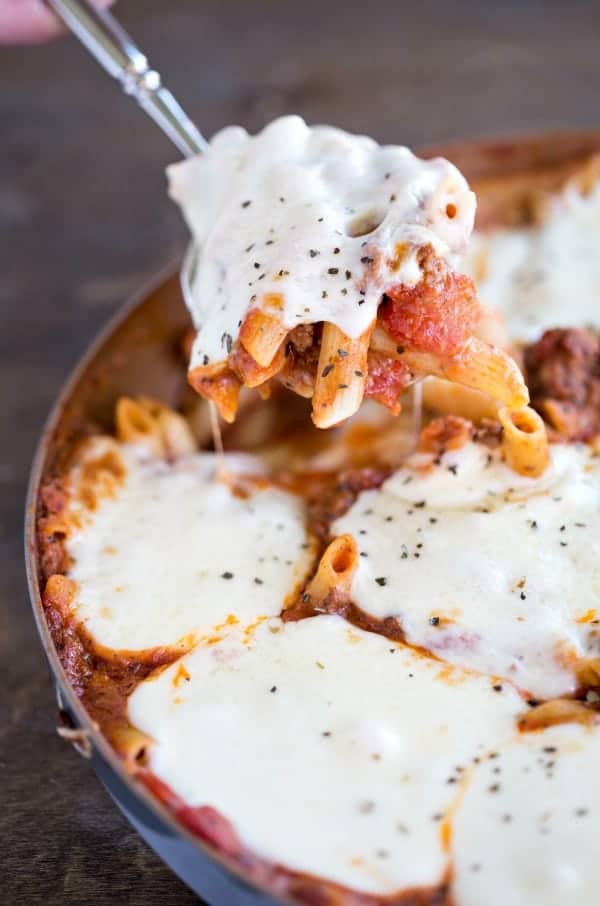 Tips for cooking with cast iron:
When cooking with cast iron, be sure to season the surface first.
Always use gloves or oven mitts while cooking, as the surface of the iron will be hot.
Cook the recipe over an open fire using hot coals, not open flames. A fire that is too hot will burn the outside of your recipe and not cook the inside.
Be sure to clean the cast iron with a rough vegetable scrubber, then rinse and dry thoroughly before storing.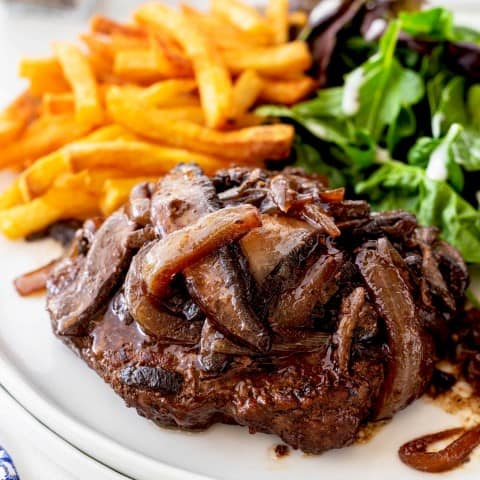 Follow the links for more detailed instructions on these recipes.
Skillet hamburger recipes:
Skillet hamburgers – An obvious addition to this list, cast iron burgers are absolutely delicious! Mix some seasoning into your meat and fry the hamburger patties up. Top with dill pickles, a few red onion rings, and a slice of cheese. Serve these yummy burgers with french fries or sweet potato fries.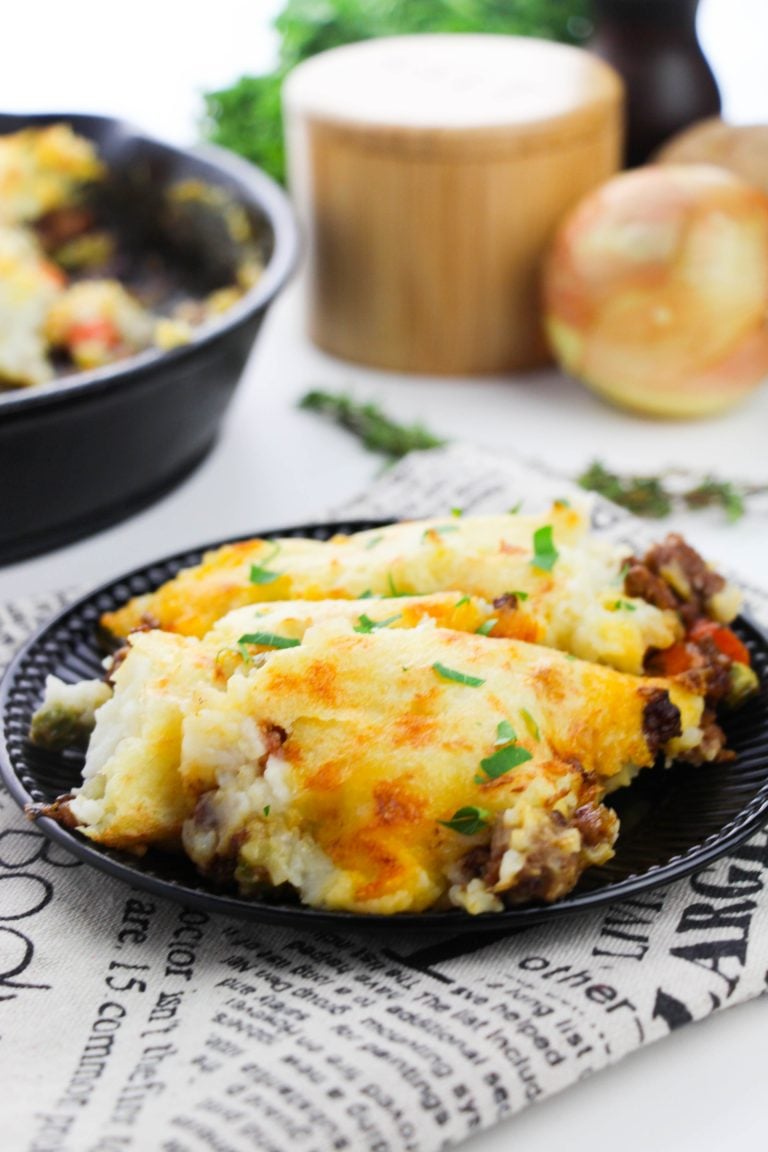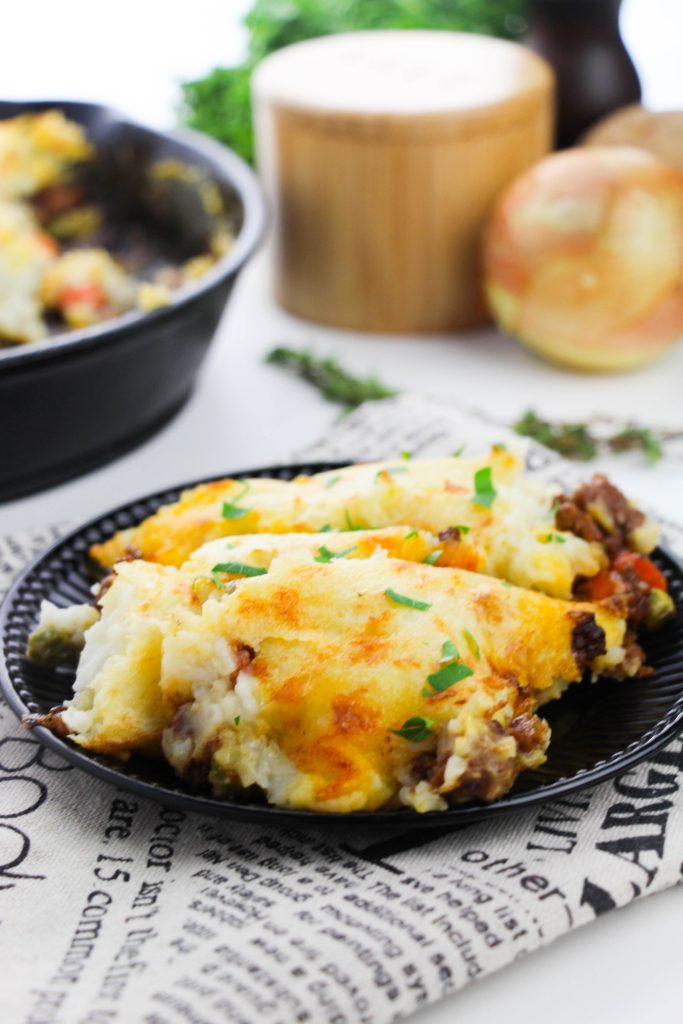 Skillet shepherd's pie recipe – A dash of worcestershire sauce adds that little something extra to this classic.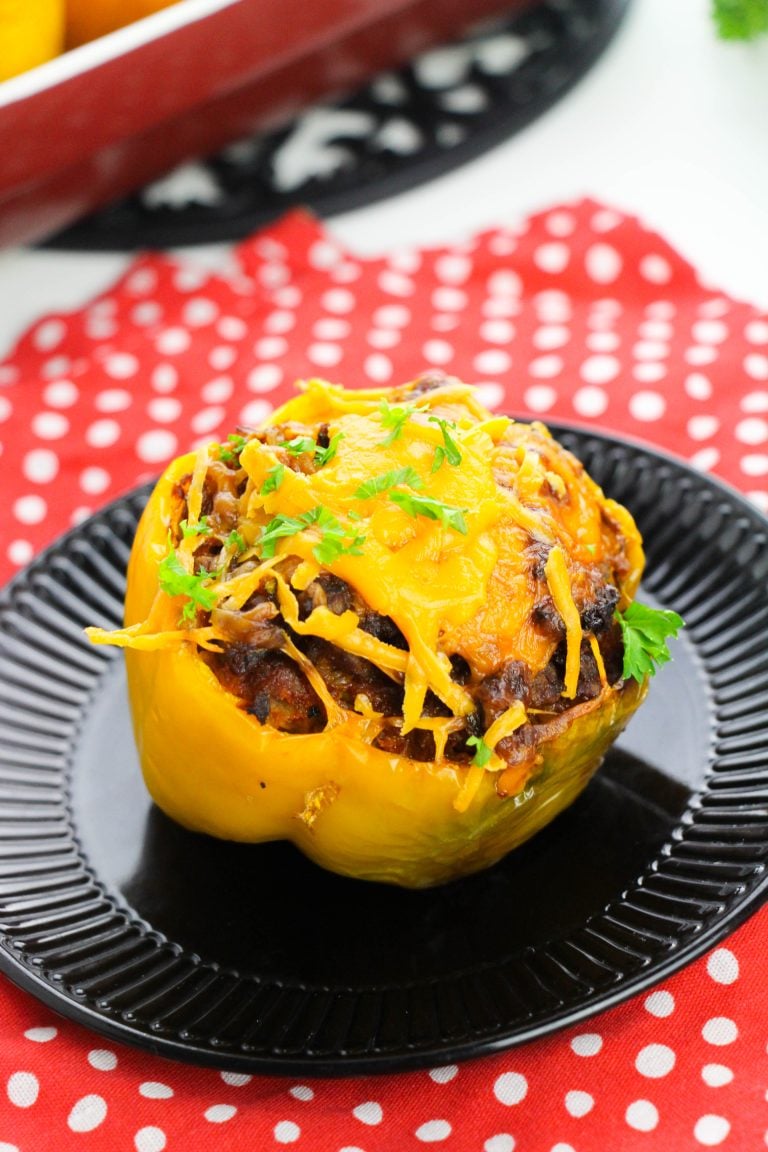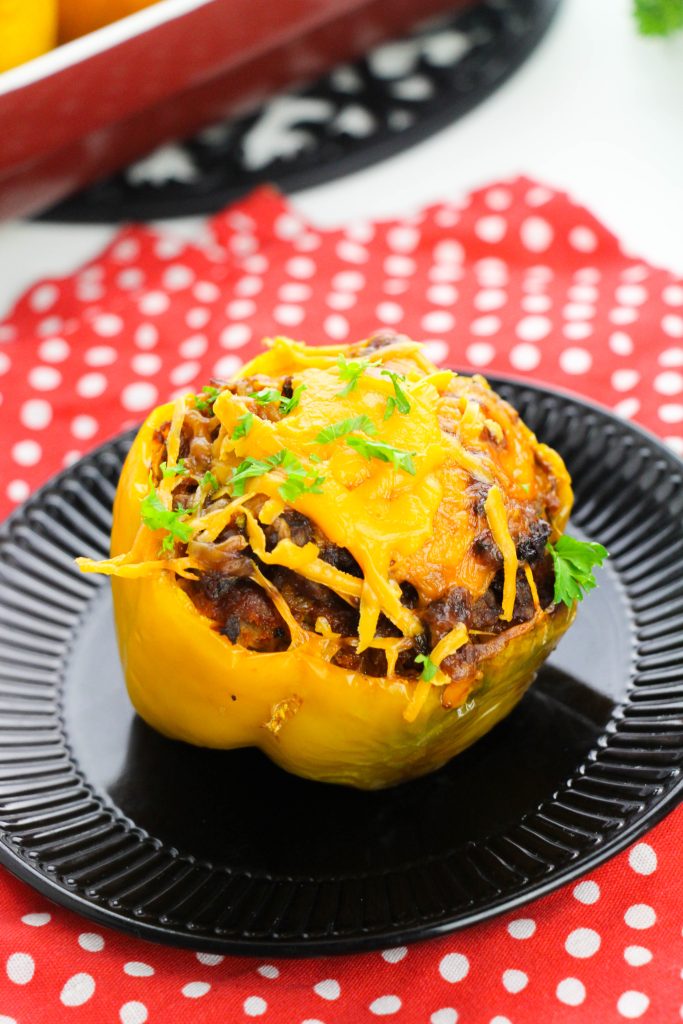 Stuffed peppers – Include some caramelized onions with your stuffing mixture for even more flavor.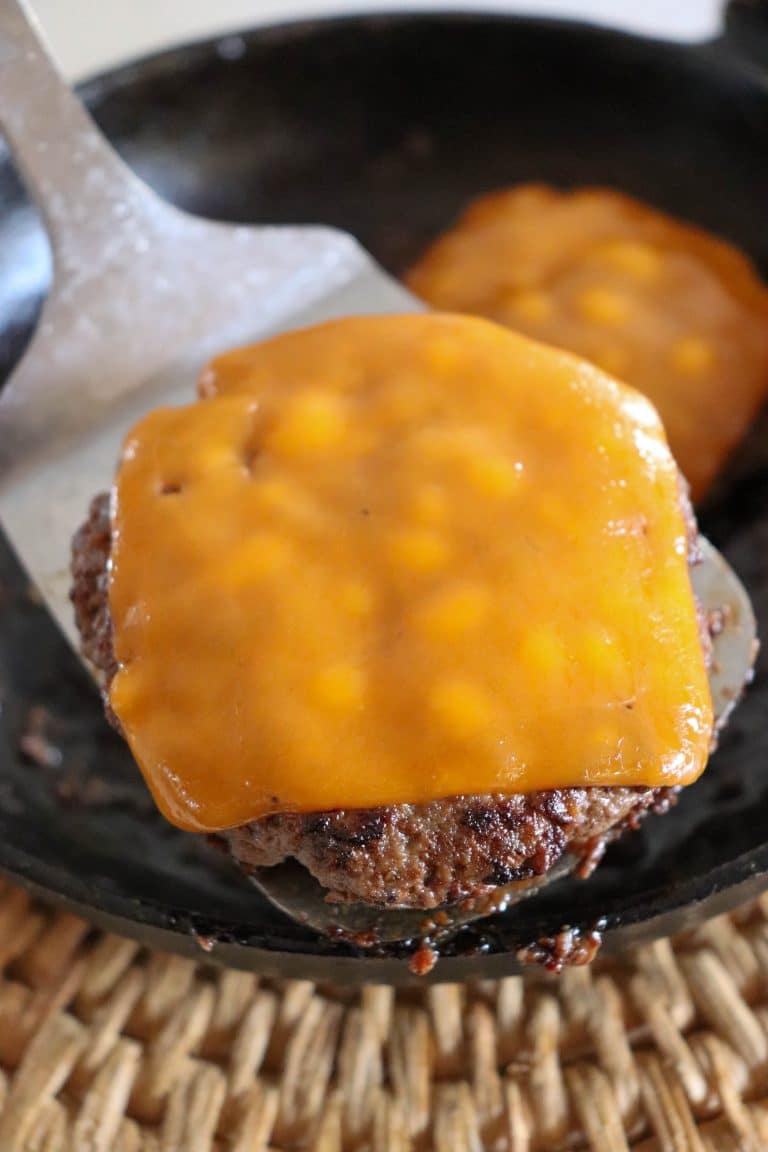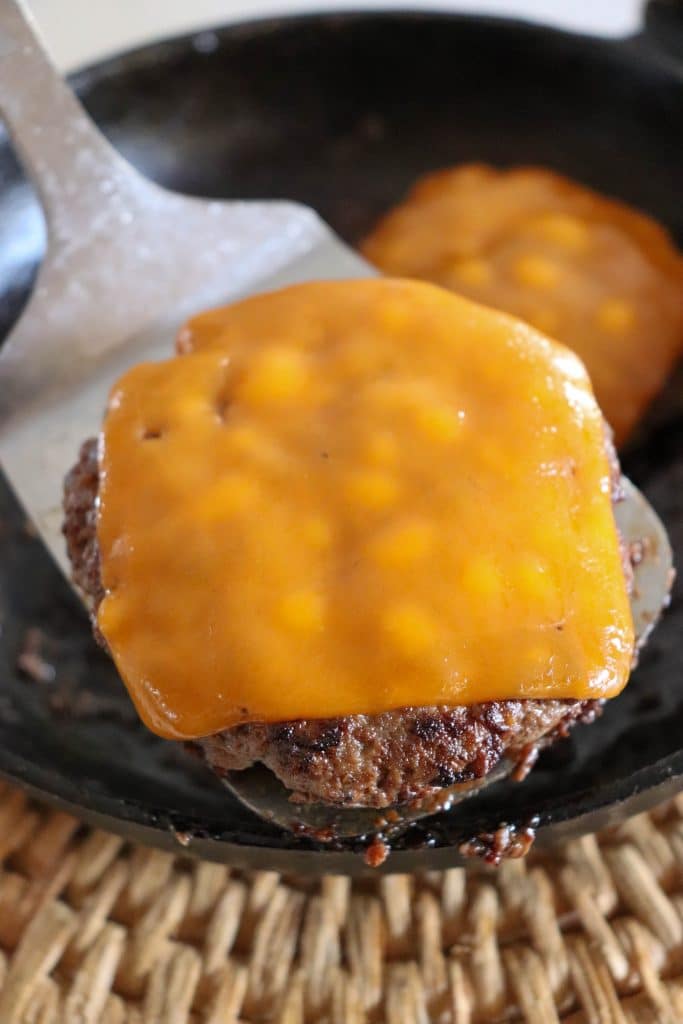 Skillet Burgers – a quick and easy meal that everyone loves!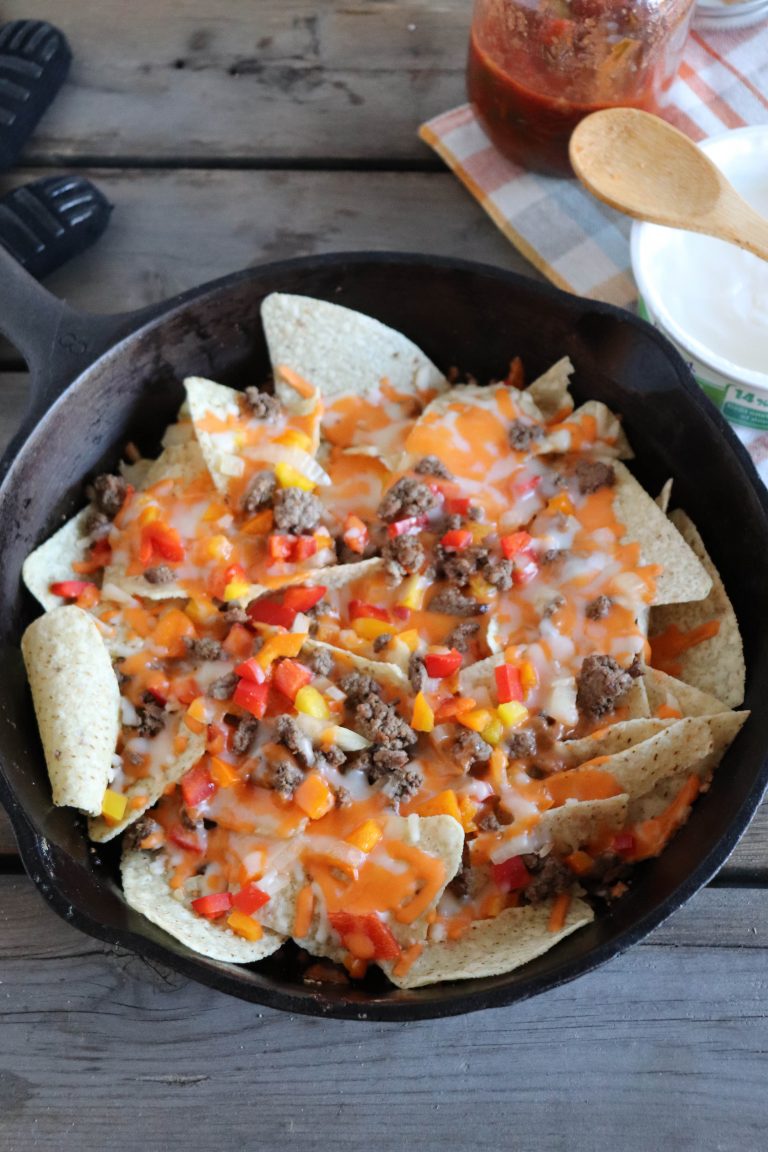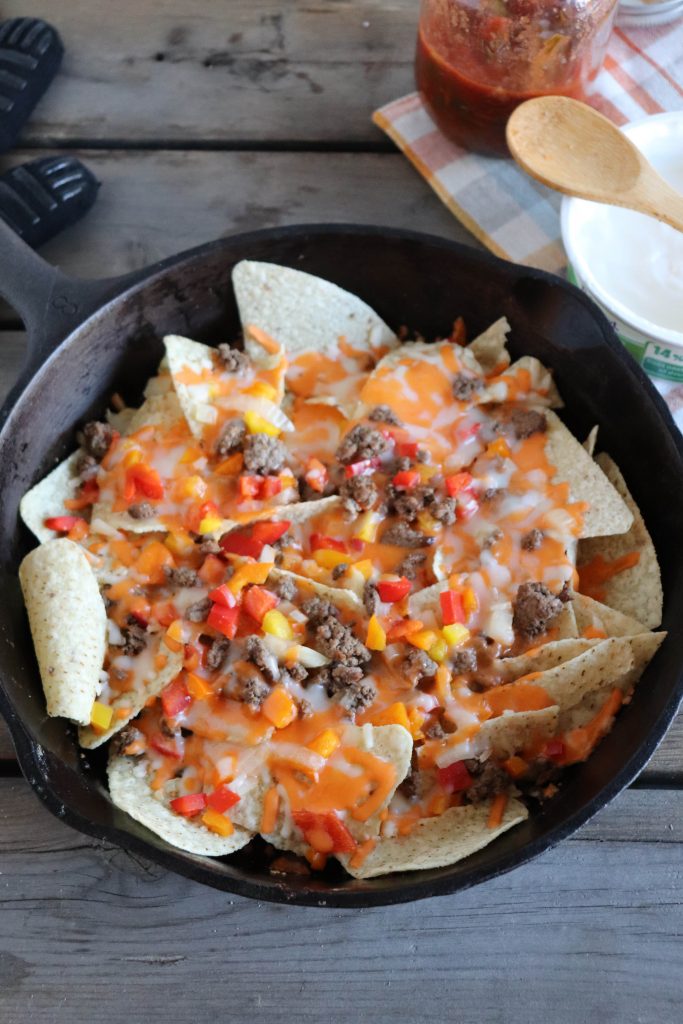 Skillet nachos – Cover your tortilla chips in seasoned beef, add your favorite toppings, let the cheese melt, and give your taste buds a treat.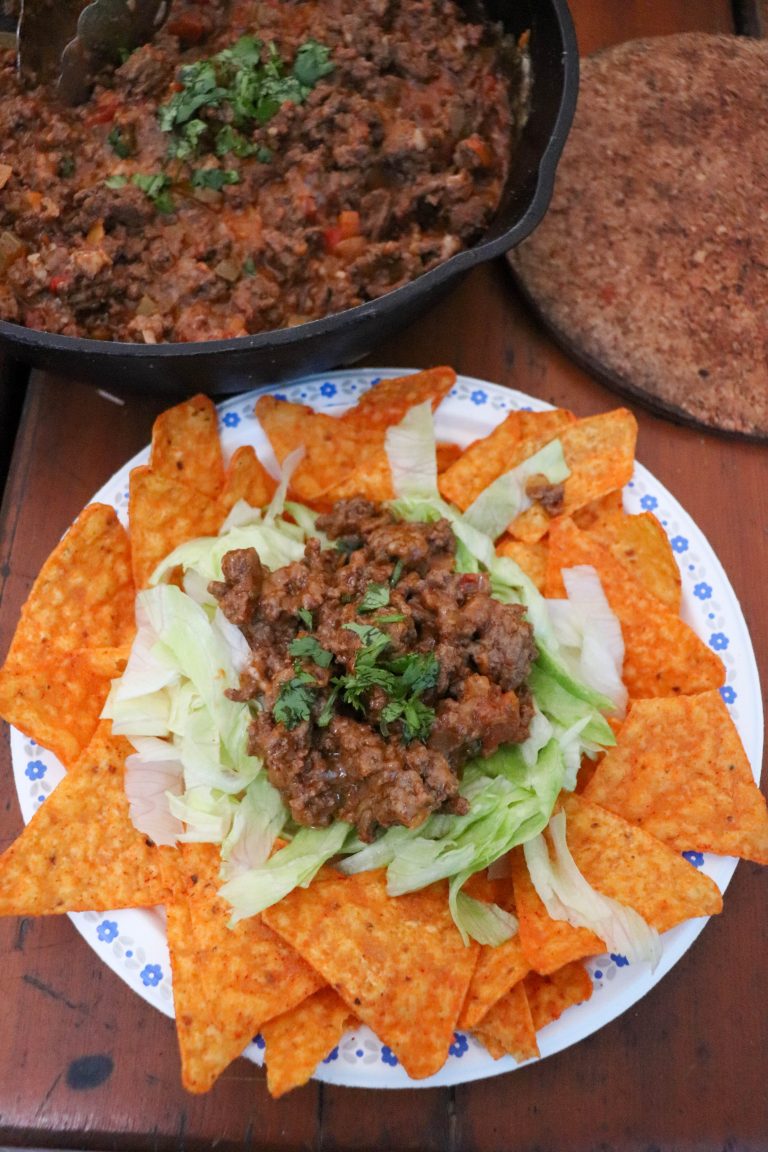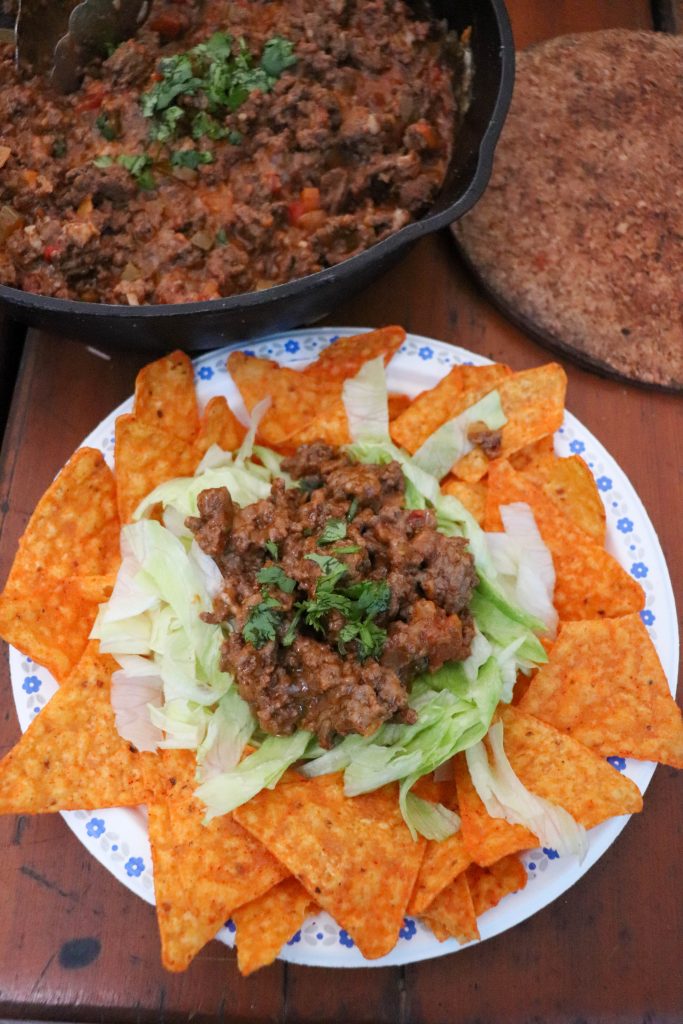 Skillet taco recipe – Whether you enjoy your taco meat with simple seasonings like onion powder and garlic powder, or you prefer to use a packaged taco seasoning blend, tacos are always a hit with the whole family.
Helpful notes:
Using good quality meat will give you the best flavor with any recipe.
Lean ground beef is my go-to as is this delicious hamburger pattie recipe.
For any of these recipes, you can substitute ground turkey or pork for the ground chuck. A combination of meats also works.
Smoke your burgers and have the ready to cook in advance with this delicious smoked burger recipe!
A kitchen scale is a great way to be sure each burger or meatball that you make is exactly the same size.
A campfire is fun to cook on, but it can be tricky to regulate the temperature. This can affect cooking time, so check the internal temperature of your food, and add extra time if needed. Check out our How to Cook on a Campfire post for more tips!
If you love these hamburger skillet recipes, please help us share them on Facebook and Pinterest!
More Hamburger Skillet Recipes